PHOTOS
'Why The F*CK Is Jill Biden Here': Viewers Slam FLOTUS' Appearance At 2023 Grammy Awards — See Pics!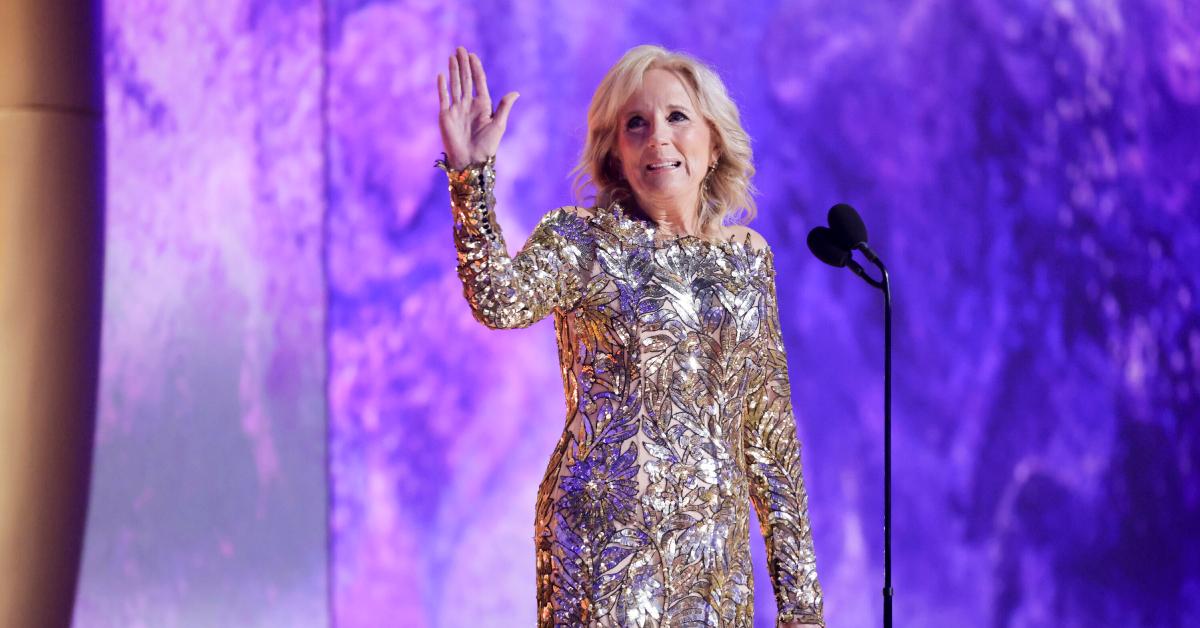 First Lady Dr. Jill Biden made a shocking debut during the final moments of the 2023 Grammy Awards at the Crypto.com arena in Los Angeles on Sunday, February 5.
The 71-year-old educator was called onto the stage to present the Song of the Year Award to Bonnie Raitt for her hit tune "Just Like That" in a dazzling mirrorball ensemble — except many viewers were left with mixed feelings about what she was doing there in the first place.
Article continues below advertisement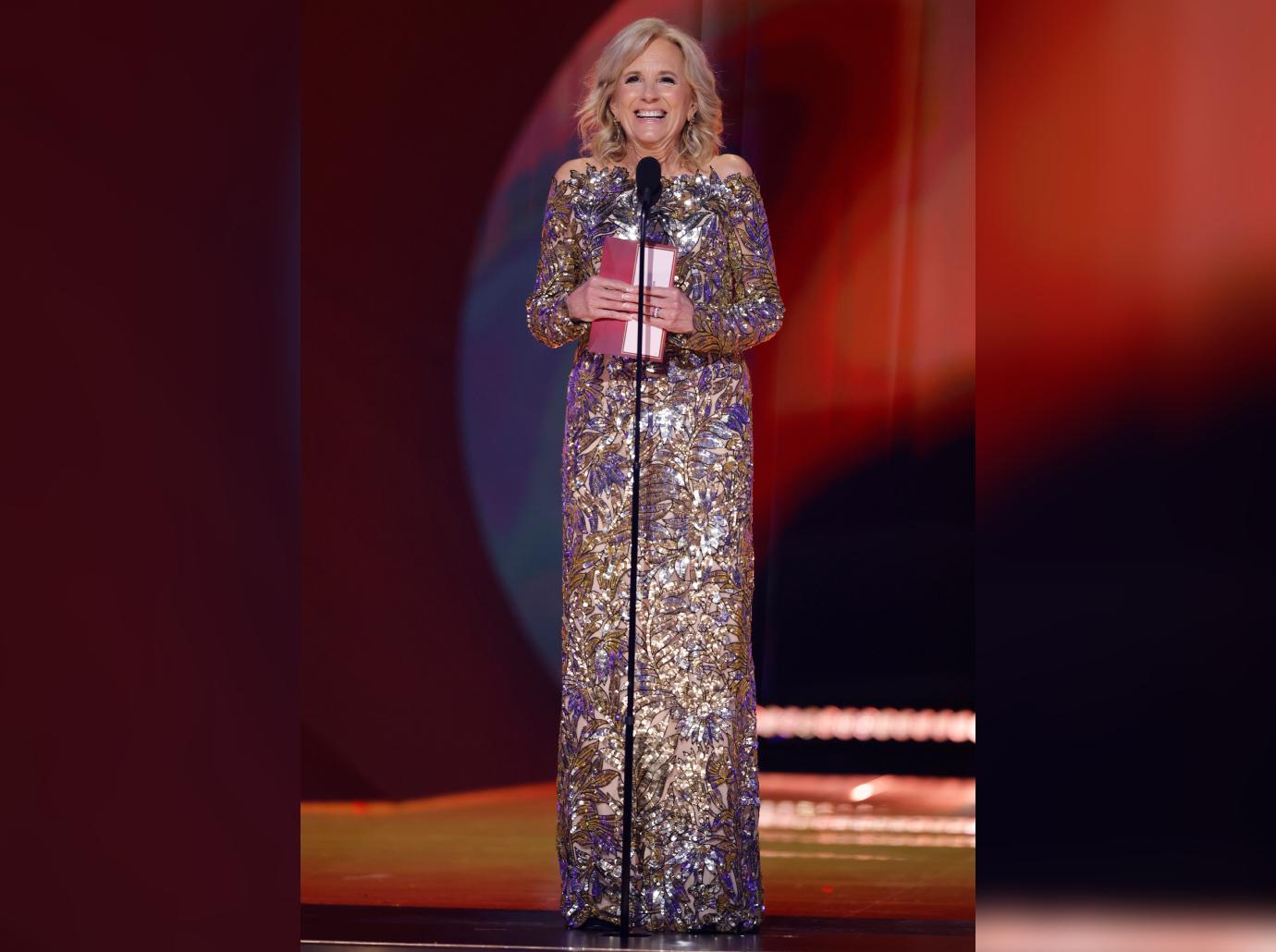 Biden's off-the-shoulder, long-sleeved shining silver gown perfectly matched a variety of other celebrity's star-studded styles for the night — as she complimented Harry Styles' silver, fringed Gucci jumpsuit he wore to perform his Grammy-winning song, "As It Was."
"OMG, Jill Biden borrowed Harry Styles's outfit!" one Twitter user joked, as an endless amount of criticism began pouring on to the social media app regarding the first lady's on-stage appearance.
Article continues below advertisement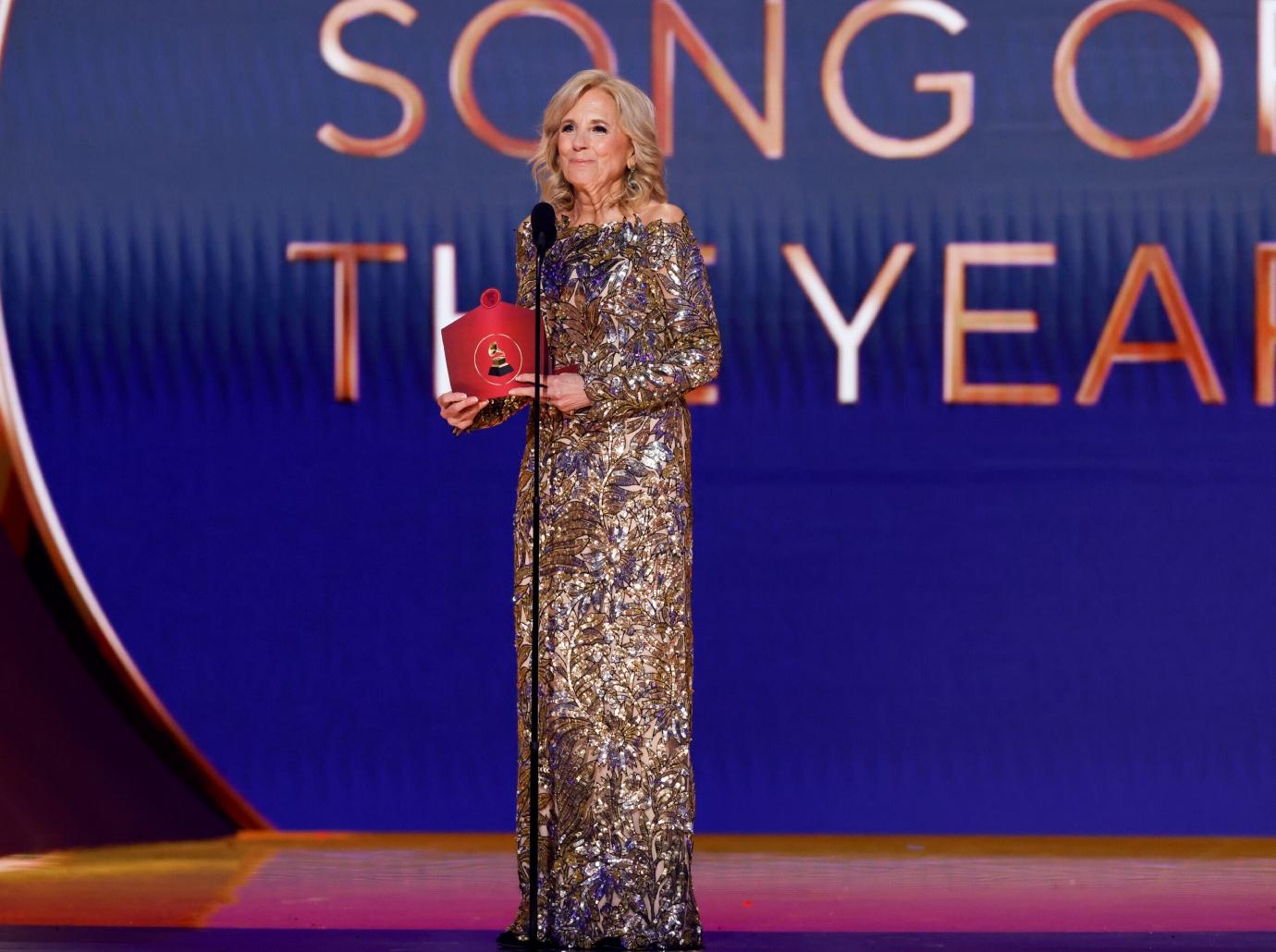 "Where tf did Jill Biden come from?" someone asked, while another person added, "JILL BIDEN WHAT ARE U DOING HERE," and a fourth user noted, "Jill Biden??? that's so random BYE."
"Why is Jill Biden at the Grammys?? Also when he said First Lady — I immediately thought of Michelle Obama," a fan of the former FLOTUS admitted, as one viewer quipped, "I love how confused everyone looks by Jill Biden being there," and another chimed in, "Lmao the way NO one is excited for Jill Biden."
Article continues below advertisement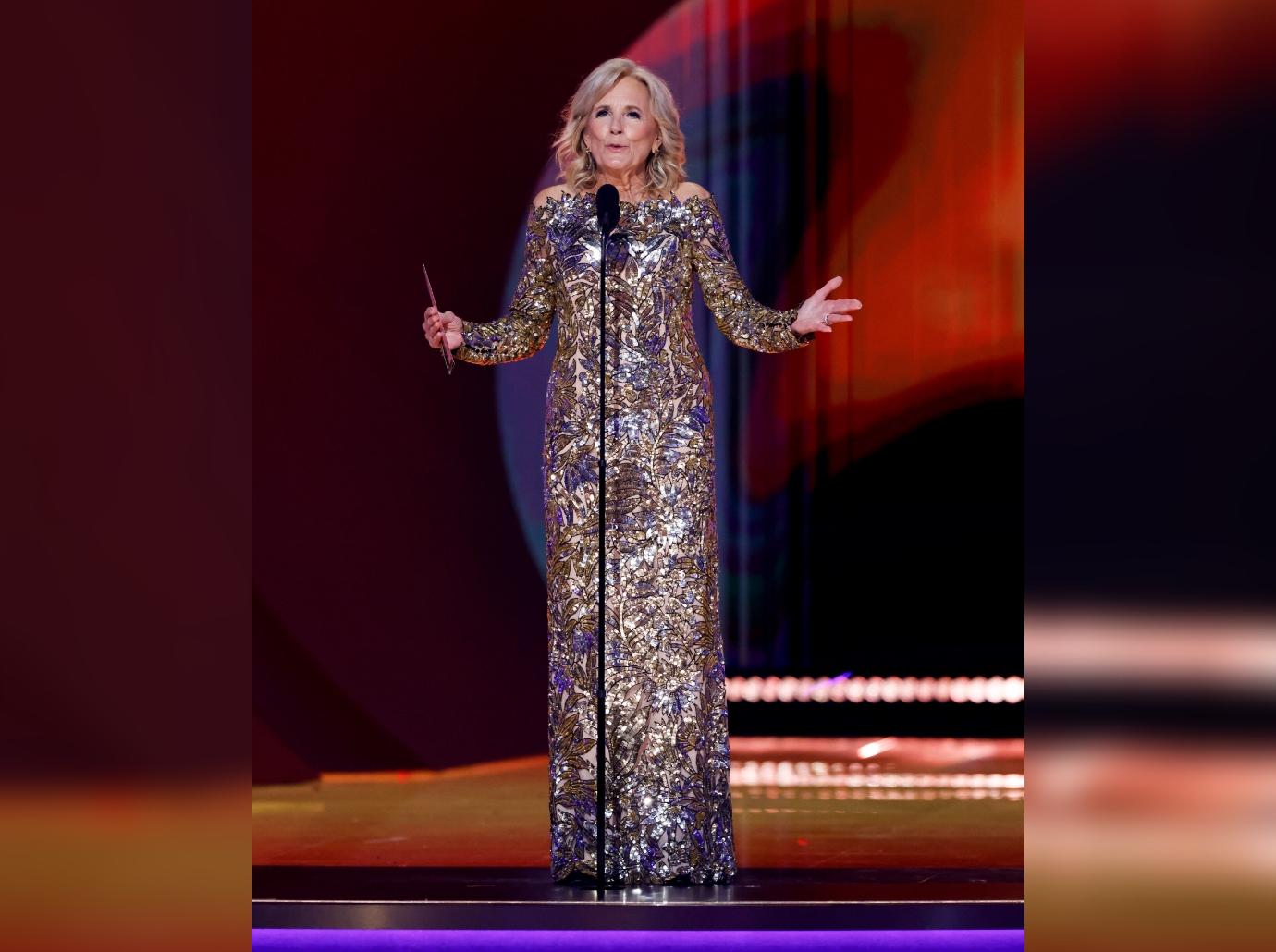 One user took the opportunity to slam her husband, President Joe Biden, writing, "@FLOTUS go tell your husband to cancel my loans. Get off the stage."
Another ridiculed, "Going to vomit. Grammys bringing out JILL BIDEN!?!? Disgrace. And better yet, bringing her out to present Song of the Year???"
Article continues below advertisement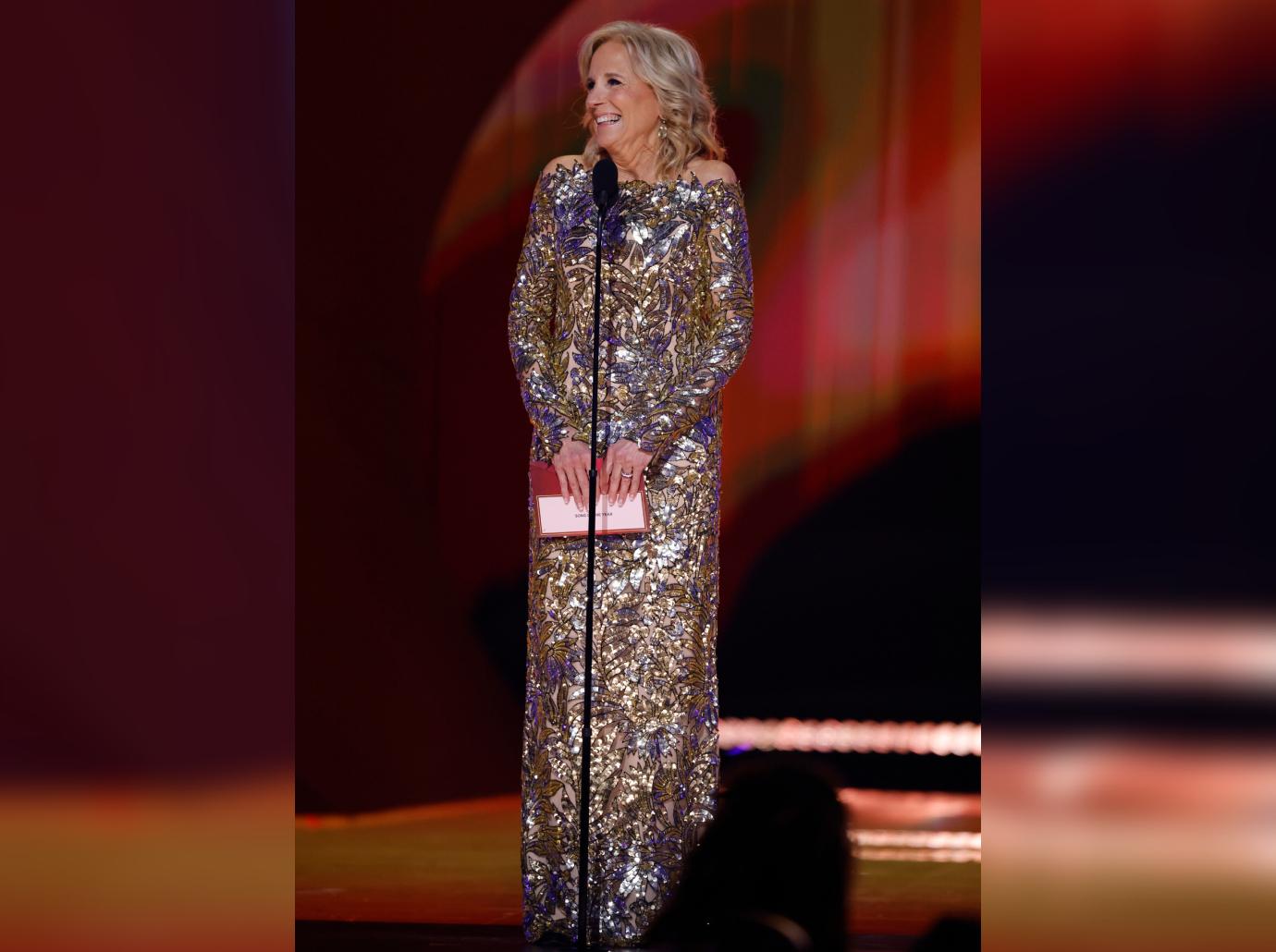 Meanwhile, fans of the mother-of-one gushed over her stunning silhouette, with one admirer writing, "go Jill Biden with your bad self in that dress," and another adding, "Dr. Jill Biden looks good!"
"Jill Biden got some heat on OK! I see you first lady," one supporter hyped, as an additional fan concluded, "Jill Biden is the moment!!!"