NEWS
Private Pain
Jill Duggar Reveals Shocking Physical Toll From Josh Duggar Child Molestation Scandal
Jill Duggar Dillard and her sisters sued the Springdale police department in 2017 after authorities allegedly leaked a police report with their private details to the media after their father, Jim Bob, told authorities their brother Josh had molested five minor girls. Jill and Jessa both came forward as two of the victims involved.
Now, new information from the recently dismissed lawsuit revealed details of the shocking physical toll the stress of the scandal took on her body.
Article continues below advertisement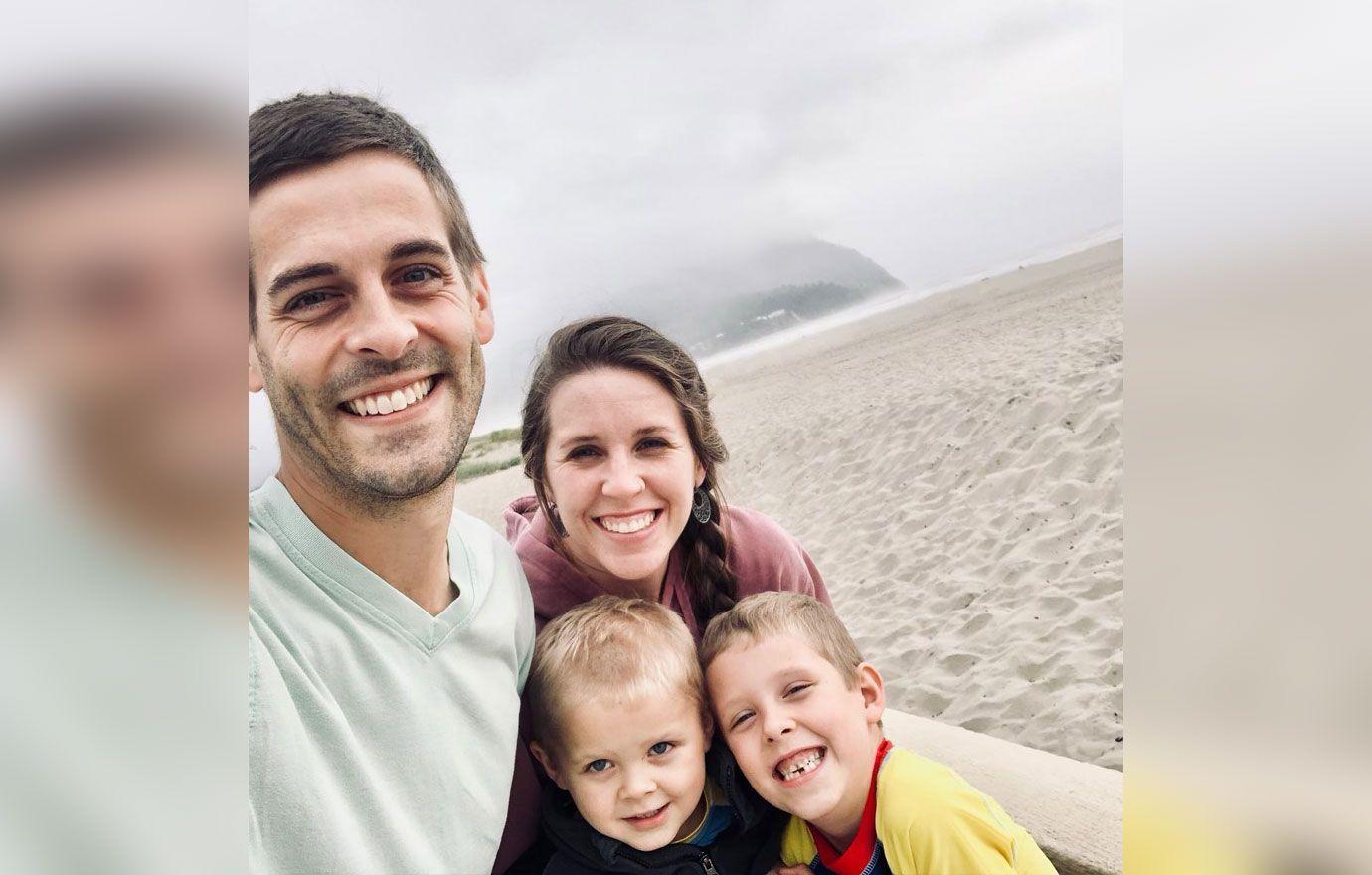 "The stress from it all caused me to be so stressed that, like, I almost, like – almost thrown up a couple of times," Jill reportedly said in a September 1, 2021 deposition obtained by The Sun. "And like, hair loss, and stress like that, those kinds of things."
Jill added that while she did not seek medical treatment for any of her physical symptoms, the situation did prompt her to see a therapist, which she claimed she believes is "good for anyone."
JILL DUGGAR ACCUSES FATHER JIM BOB DUGGAR OF ABUSE IN SHOCKING UNSEALED COURT DOCUMENTS
Article continues below advertisement
A few weeks later, Jessa also spoke out about how revisiting the scandal felt like an old wound. "It's kind of like you get injured and it bleeds and you bandage it," she allegedly said in her September 13, 2021 deposition. "And you're never quite the same, but you do get a scar eventually."
However, Jessa did not seek professional counselling like her sister, instead turning to her husband, Ben Seewald.
"I certainly have cried my heart out to him and stayed awake a lot of nights talking through things with him," she explained. "But that's the extent of it."
Article continues below advertisement