NEWS
Jimmy Kimmel Inquires About the 'File of Dirt' Fox News Allegedly Has on Ex-Host Tucker Carlson in Hilarious Monologue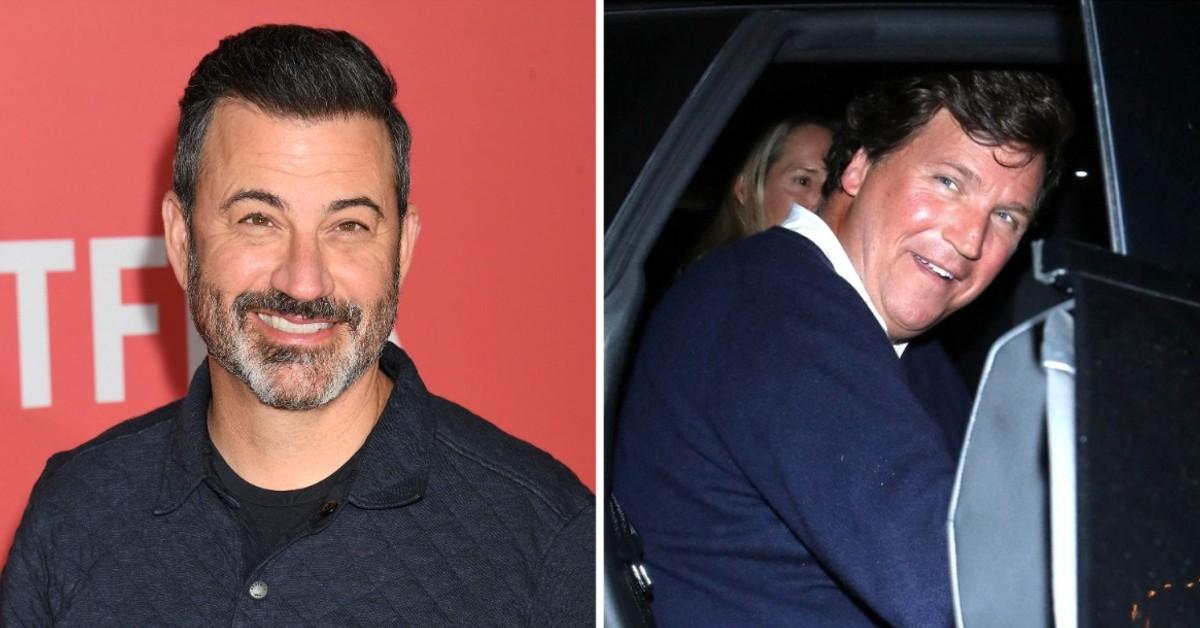 Jimmy Kimmel was "just asking questions!"
On the Wednesday, April 27, episode of Jimmy Kimmel Live!, the beloved host took digs at recently fired news broadcaster Tucker Carlson.
Article continues below advertisement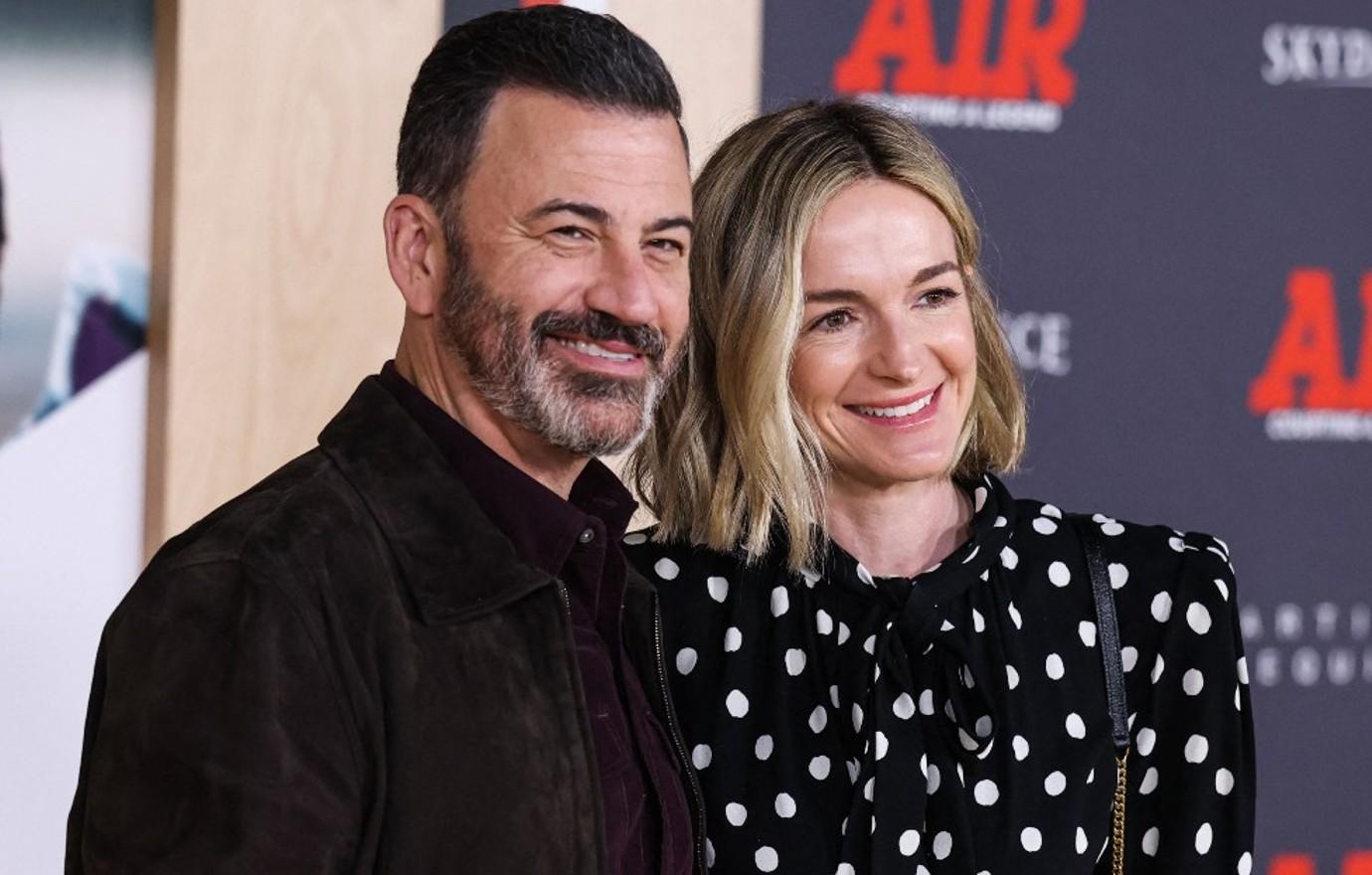 Kimmel began his set about Carlson speculating on how Fox News reportedly "has been keeping a file of dirt" in case the former host tries to fight against his termination.
"What could they have on Tucker Carlson that would embarrass him?" Kimmel inquired, to which he answered with his own questions.
Article continues below advertisement
"Did he once try to buy a fuel-efficient car? Does he have a collection of paintings that weren't by Hitler?" he continued. "Is it possible they have pictures of him on a horse French-kissing Vladimir Putin?"
"To quote Tucker, I'm not saying he did those things, I'm just asking questions," the comedian joked. "Why wouldn't we ask questions about things like that?"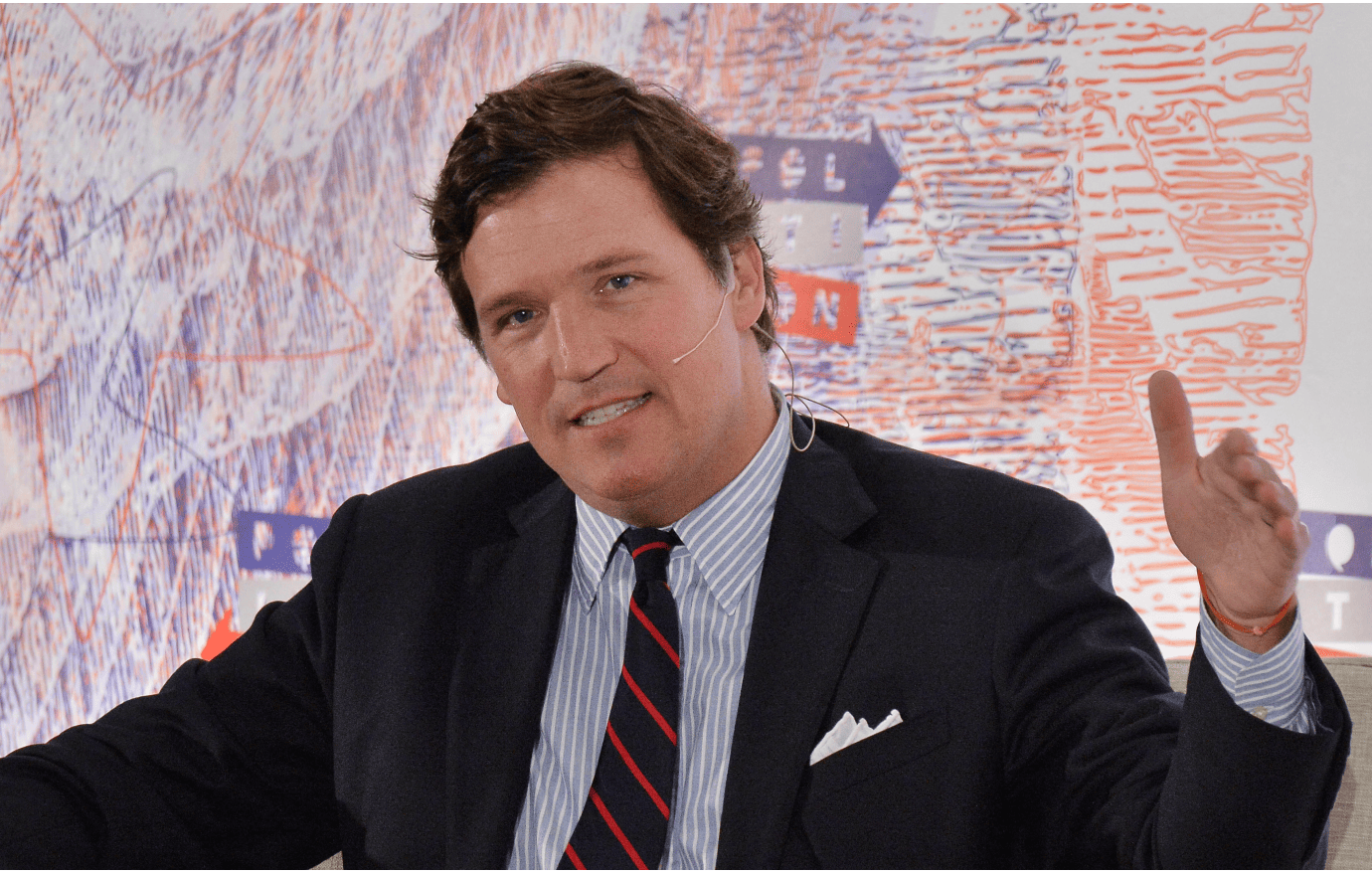 Article continues below advertisement
Kimmel discovered Fox News' other "secret weapon" against Carlson: "Every episode of his show."
Carlson, who was fired on Monday, April 24, has not let the upsetting news bother him. Just one day following his exit, he was spotted smiling wide with wife Susan as he quipped, "Retirement is going great so far."
This was not the first time Kimmel took a shot at the unemployed 53-year-old. On the day of his ousting, the 55-year-old took to his show to bash both Carlson and former CNN host Don Lemon, who was also fired Monday.
"This is more like an episode of Succession than last night's episode of Succession," Kimmel said, adding that Carlson "severed bow ties" with Fox News that day.
Article continues below advertisement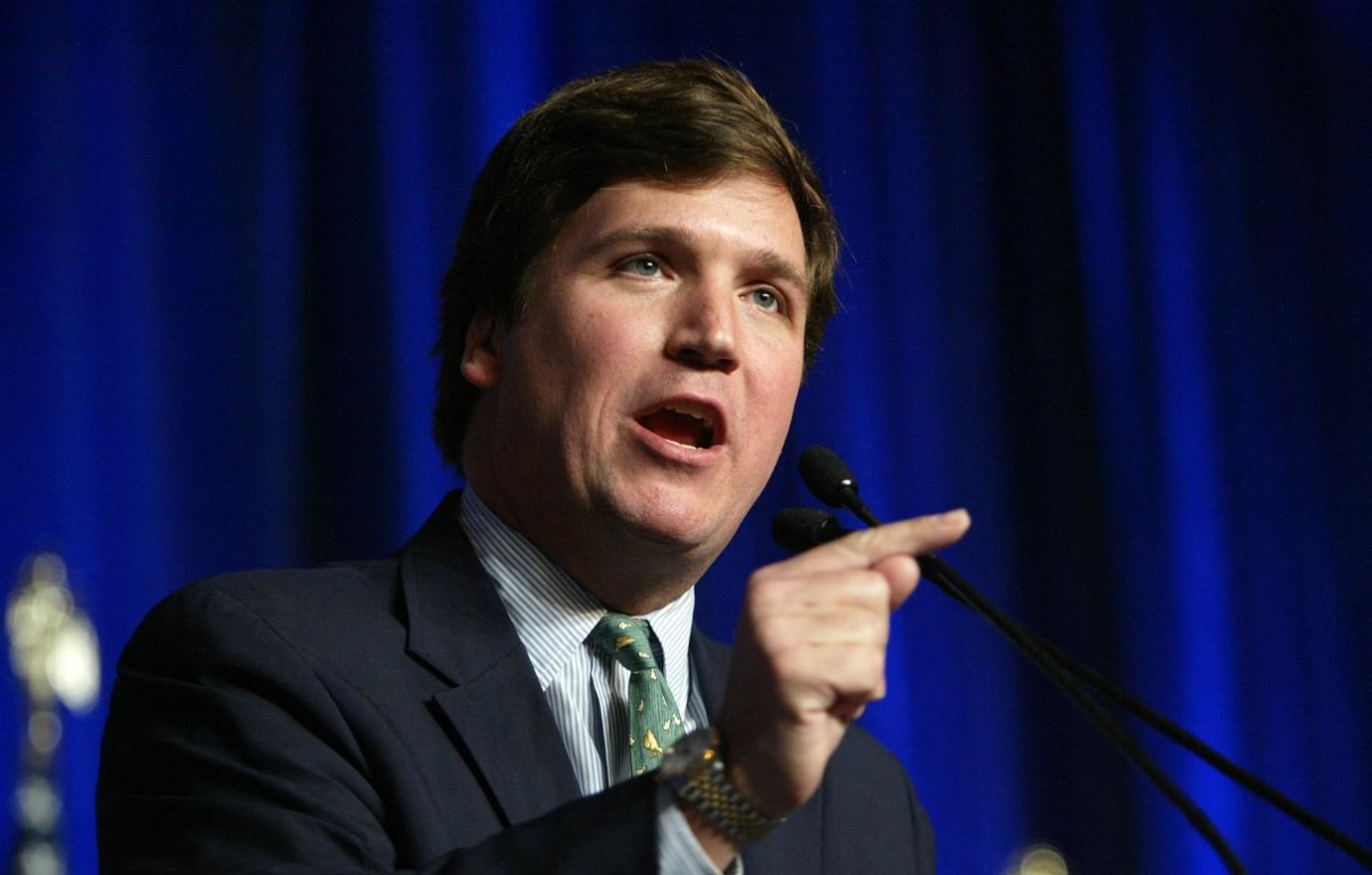 "This is like if Ronald McDonald and the Burger King got fired on the same day," he said comparing the two disgraced news broadcasters to fast food icons.
Kimmel then slammed Carlson, claiming he's "probably not done poisoning old people's brains." He then queried, "Where will he do it next?"
Article continues below advertisement
Never miss a story — sign up for the OK! newsletter to stay up-to-date on the best of what OK! has to offer. It's gossip too good to wait for!
"Will he go to OAN [One America News]? Will he go to Newsmax? Will he crawl back up Satan's fiery b-hole from whence he came?" the father-of-four said, bashing Fox News.
Kimmel ended his roast with a highlight reel of Carlson's best moments as he said, "One last dance with one of the most despicable mother-Tuckers ever to appear on American television."