VIDEOS
Jimmy Kimmel Shows Intimate Footage Of Son's Health Battle, Urges People To Vote
Fighting for his family. Jimmy Kimmel gave fans an intimate look at how his 3-year-old son, Billy  — who was diagnosed with a congenital heart condition — has been doing. 
"We're two weeks away from the election, and there is so much more than the election on the line," the talk show host, 52, said on the Thursday, October 22, episode of Jimmy Kimmel Live!. "I want to bring us back to focus on something we can't afford to forget, which is health care."
Article continues below advertisement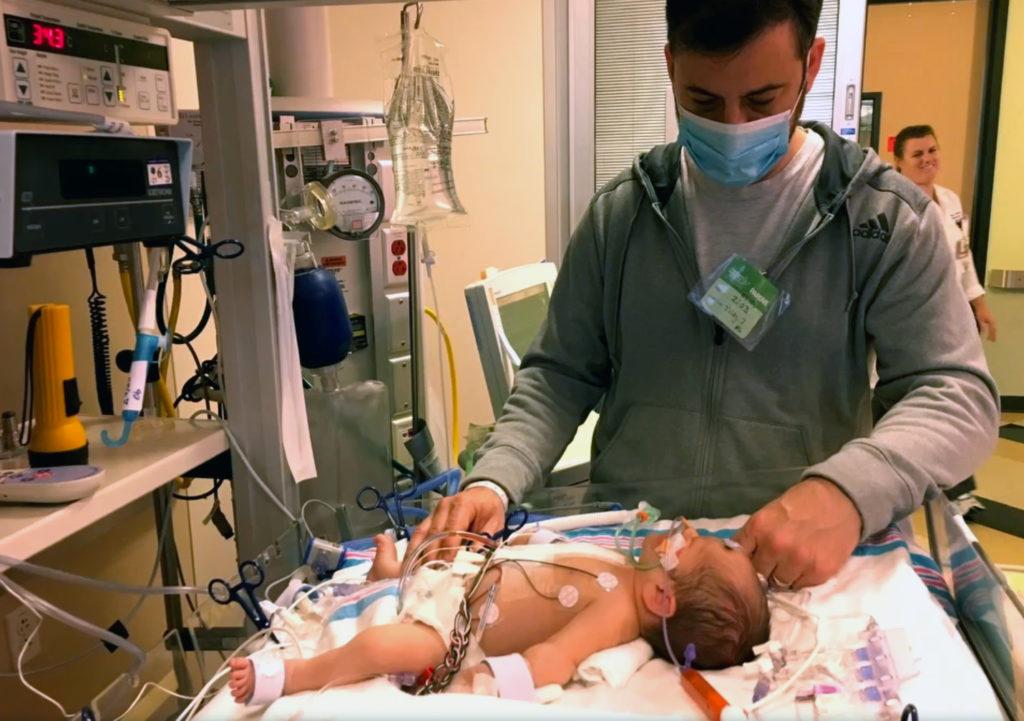 In the clip, Kimmel's wife, Molly McNearny, wrote, "Over 60 doctors' appointments in three years." The couple — who also share daughter Jane, 6 — documented when Billy was first diagnosed with the congenital heart condition, in addition to his three heart surgeries. 
At the end of the clip, Billy is seen playing with his sibling, hanging out outside and giggling with his family. However, not everyone who has a child with this type of condition will get so lucky, so Kimmel is urging people to vote for someone who actually cares about the health of the American people.  
Article continues below advertisement
In 2017, Kimmel got candid about his baby boy's heart condition. "On Monday morning, Dr. Vaughn Starnes opened his chest and fixed one of the two defects in his heart," he said at the time about how Billy's pulmonary valve was blocked and there was a hole in his heart wall. "He went in there with a scalpel and did some kind of magic that I couldn't even begin to explain. He opened the valve, and the operation was a success. It was the longest three hours of my life."