NEWS
Donald Trump Jr. Outraged Over Tucker Carlson's Departure From Fox News: 'It Changes Things Permanently'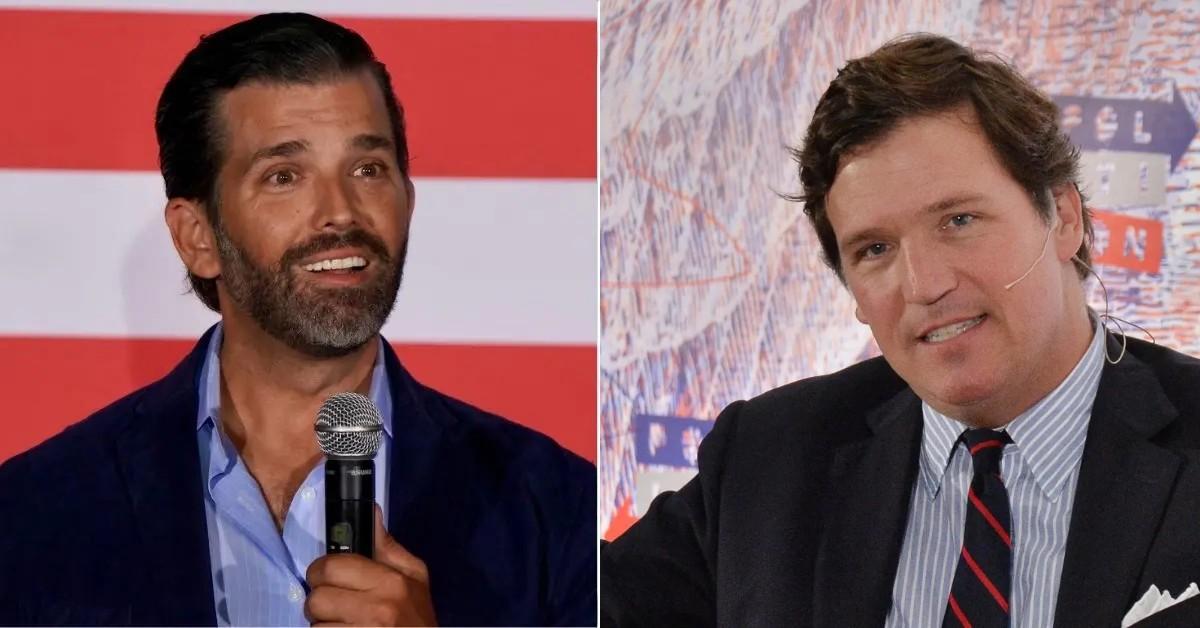 Article continues below advertisement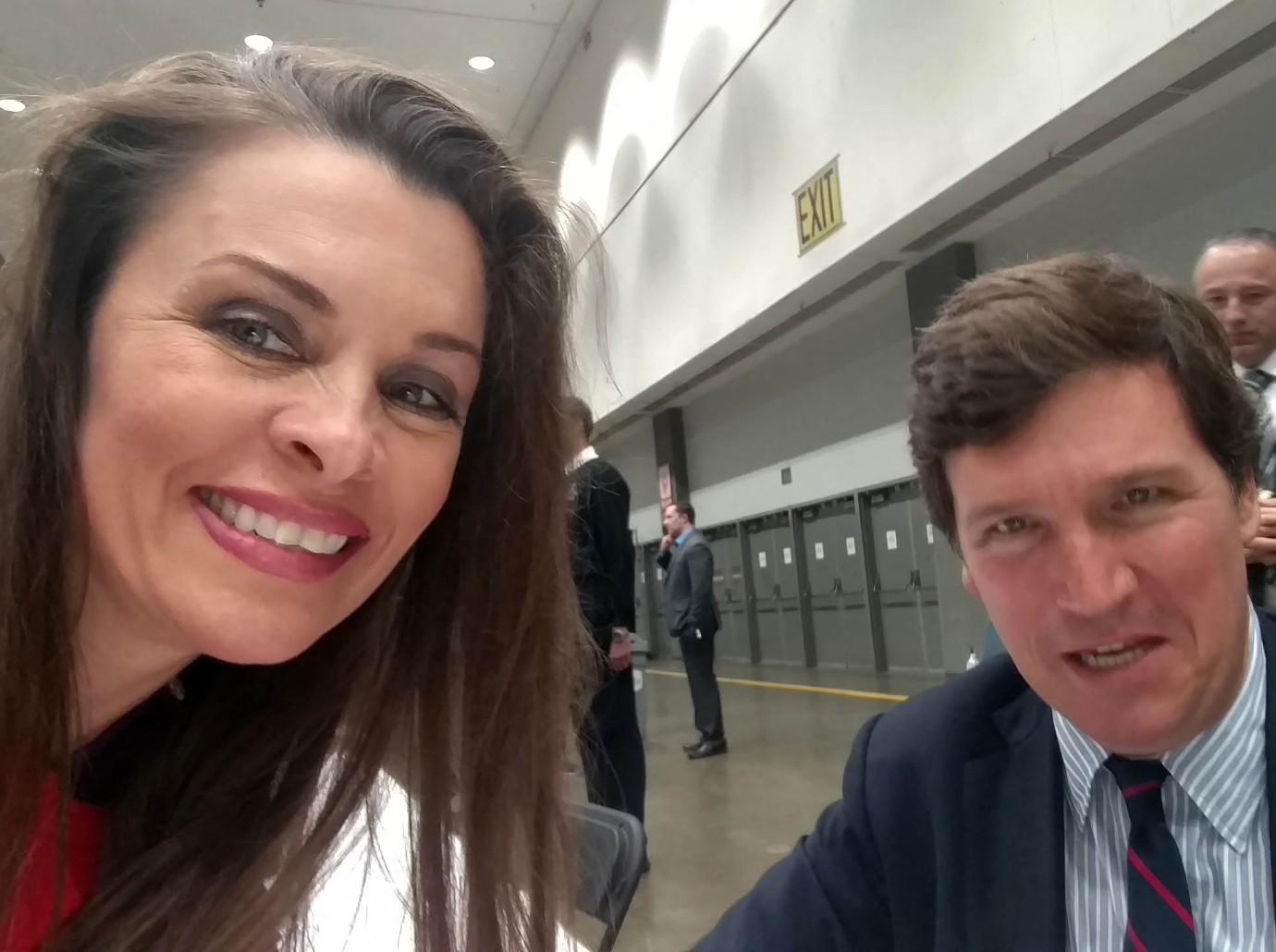 Trump Jr. gave a more detailed reaction while appearing on The Kirk Charlie Show.
"I think it changes things permanently. That's one of the few voices in the Republican party that would call out the nonsense," he explained. "An actual thought leader in conservatism. It's actually mind-blowing to me."
Article continues below advertisement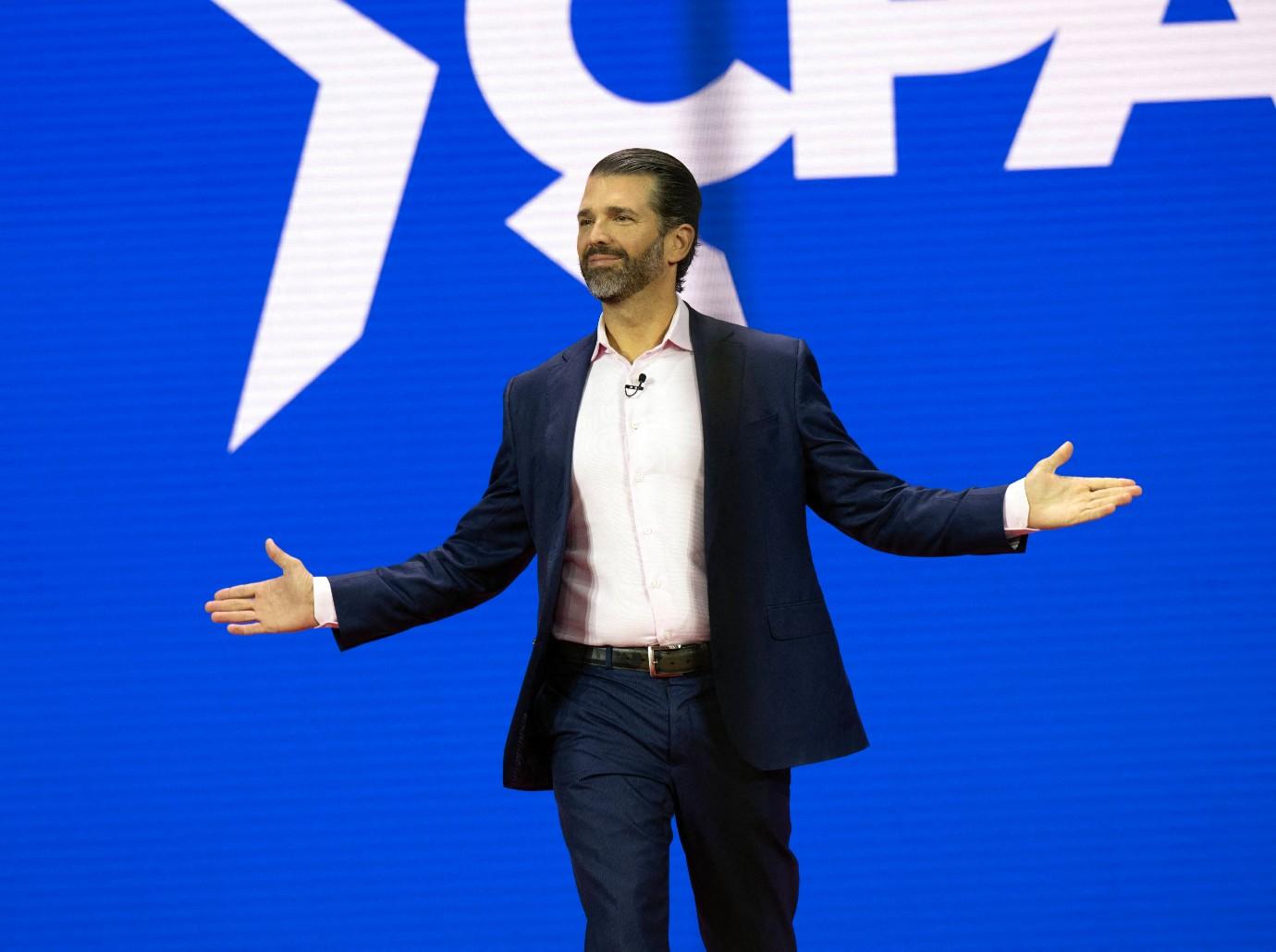 "I hope whatever he does, he continues to be that voice for conservatism, because he's one of the few people pushing those boundaries. One of the few people actually speaking to Independents and across the aisle and winning them over with facts, logic and reason," Trump Jr. continued. "I think he's probably a once in a generation type talent. To see him go is mind-boggling."
Kirk noted Fox has lost $1 billion in market cap and added that he thinks Carlson would be great on Rumble, the same platform Trump Jr. airs his show.
Article continues below advertisement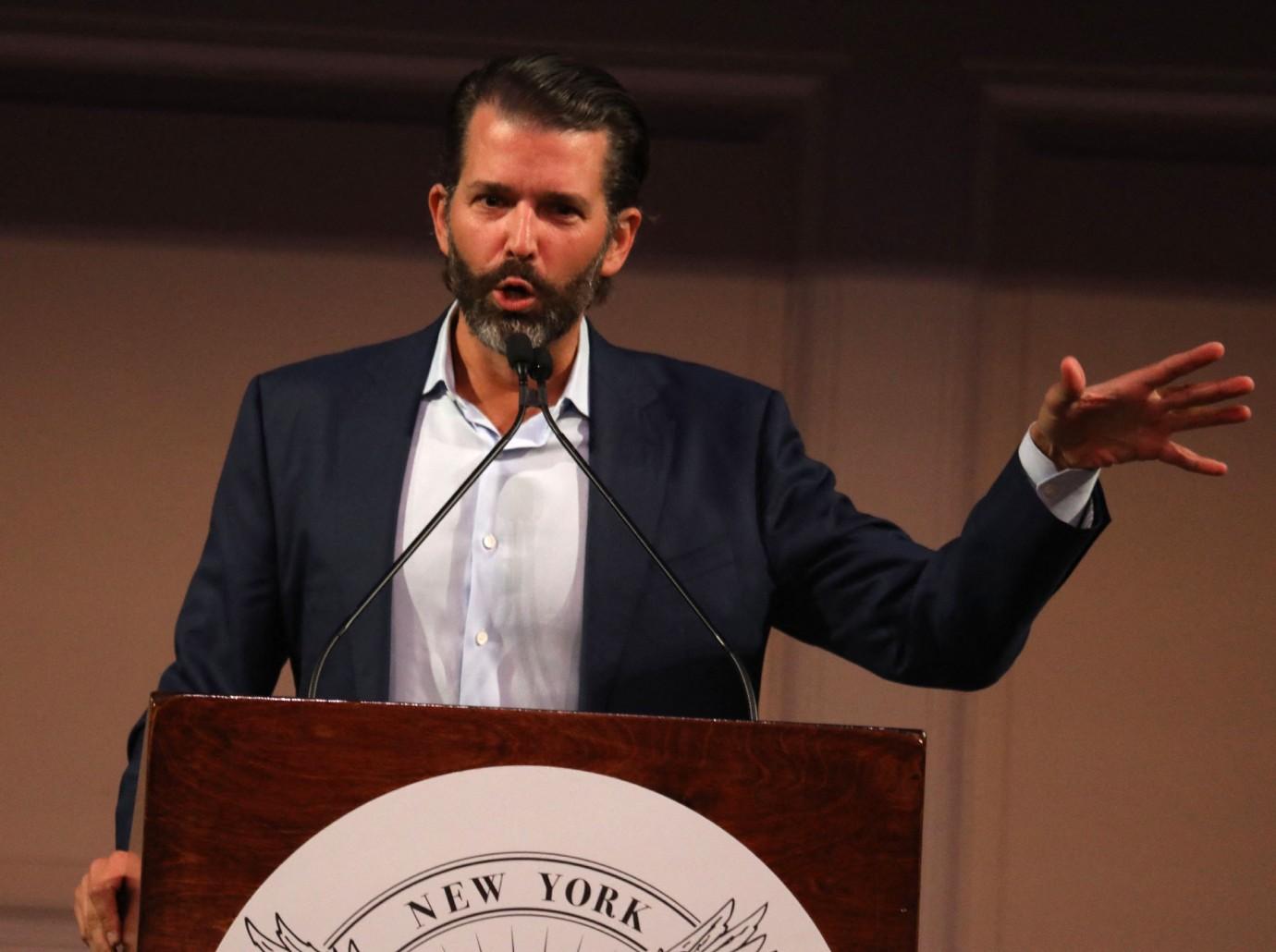 The businessman agreed with that notion, admitting he'd love to see the conspiracy theorist "speak his mind with even fewer restraints."
As OK! reported, the news was announced on April 24 via a statement from the company. "FOX News Media and Tucker Carlson have agreed to part ways," the message read. "We thank him for his service to the network as a host and prior to that as a contributor."
Article continues below advertisement
Never miss a story — sign up for the OK! newsletter to stay up-to-date on the best of what OK! has to offer. It's gossip too good to wait for!
The controversial TV star didn't receive any type of special sendoff, as it was revealed that his Friday, April 21, episode was his very last — however, he was clearly unaware of that fact, as he signed off by telling fans he'd see them that upcoming Monday.
The star's 8 p.m. time slot is being filled by FOX News Tonight, which will feature rotating guest hosts for the moment.
The broadcasting world also received another shakeup on April 24, as it was revealed embattled CNN star Don Lemon was axed from the network after 17 years.