Joaquin 'El Chapo' Guzman's Wife Emma Coronel Aispuro Pleads Guilty To Drug Trafficking And Money Laundering Charges
Notorious drug boss Joaquin "El Chapo" Guzman's wife, Emma Coronel Aispuro, has pleaded guilty on three separate charges relating to his Mexican Sinaloa Cartel.
Article continues below advertisement
The 31-year-old entered her plea in a federal court in Washington on Thursday, June 10, to charges including conspiracy to distribute vast amounts of heroin, cocaine, methamphetamine and marijuana while working for the kingpin's cartel. She also pleaded guilty to money laundering and engaging in transactions and dealings in properties of a designated significant foreign narcotics trafficker, the New York Post reported.
Coronel reportedly told the US District Judge Rudolph Contreras, via an interpreter, that she understood and accepted the conditions of the plea agreement and understood that she would not get a more lenient sentence because of the plea.
Article continues below advertisement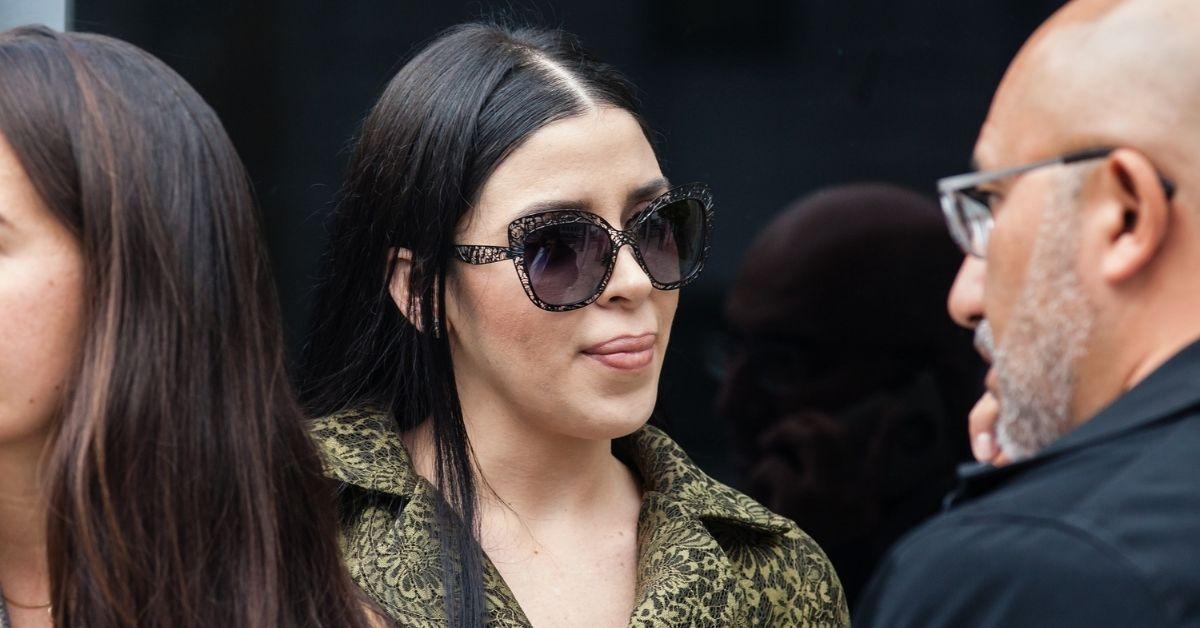 Article continues below advertisement
Should the case go to trial, Prosecutor Anthony Nardozzi said that the FBI would pull from witness testimony and evidence that she allegedly aided and abetted the cartel and helped to traffic 450 kilos of cocaine, 90 kilos of heroin, 45 kilos of methamphetamine and tens of thousands of kilos of marijuana, the Post reported.
She reportedly acted as a go-between for El Chapo and others in the cartel while he was in prison in Mexico, and also allegedly helped plan his 2015 escape from jail.
Article continues below advertisement
Coronel, who is a dual citizen of the U.S. and Mexico, was arrested in February on international drug trafficking charges at Dulles International Airport, as previously reported by OK! She was allegedly involved in the planning of a second prison escape before her husband was extradited to the U.S. in January 2017.
Article continues below advertisement
Coronel's attorney, Jeffrey Lichtman, said before the hearing that his client hoped to get back to the couple's twin daughters Maria Joaquina and Emali Guadalupe one day. "This is an arm's length plea agreement," Lichtman said. "She's happy to take responsibility ... (to) get on with her life."
Article continues below advertisement
Lichtman said she is "happy to put this behind her" and hopes that the judge will see her as a "minimal participant" and give her a single-digit sentence.
Article continues below advertisement
"The defendant aided and abetted the objectives of the Sinaloa Cartel," Deputy Chief of Litigation at the Justice Department Anthony Nardozzi told the court. "And it allowed Guzman to resume his leadership role at the Sinaloa Cartel and in doing so, furthered the cartel's drug trafficking business."
According to Nardozzi, there was evidence and witness testimony alleging that Coronel was involved in the cartel from 2011 to 2017.
Article continues below advertisement
Guzman was arrested in Mexico in 2014 before he was sentenced to life in prison plus 30 years in July 2019 and ordered to forfeit more than $12.6 billion.
Guzman married Cornel in 2007 when she was only 18. She is the daughter of one of his top deputies, Inés Coronel Barreras, and gave birth to their twins in Los Angeles in 2011.