TRUE CRIME
Josh Duggar Officially Released From Jail On Bond After Child Porn Arrest — Where Will He Go Next?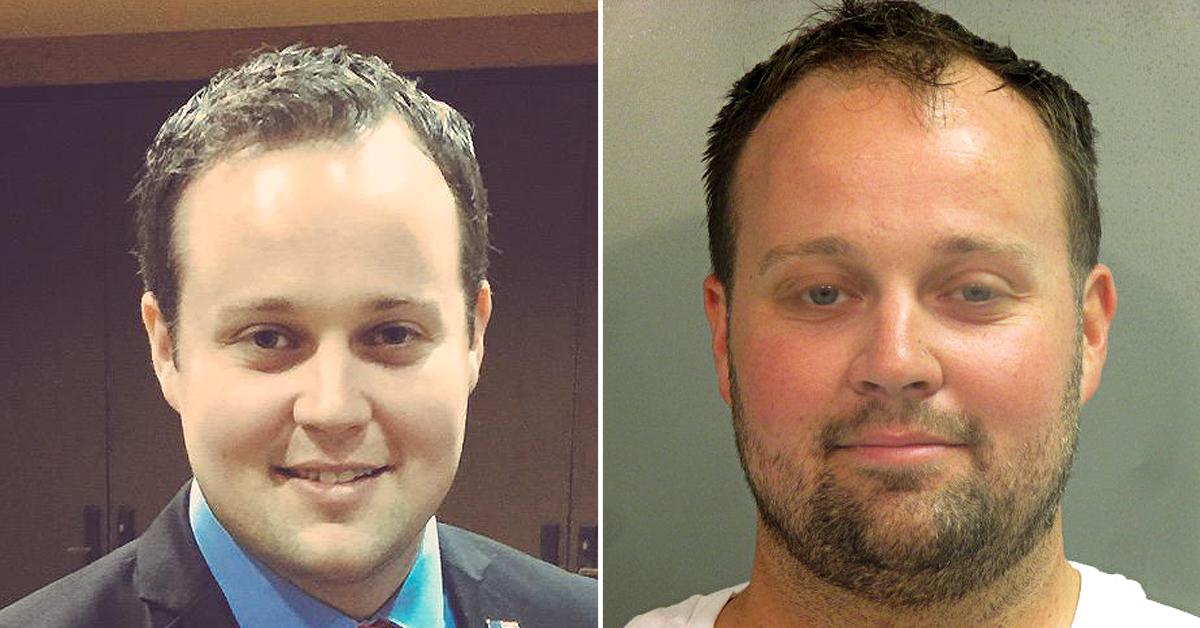 Josh Duggar has been released from jail on bond after he was arrested last week on child pornography charges — but the shamed reality star won't be returning home.
Article continues below advertisement
Duggar's release comes one day after his hearing, during which Judge Christy Comstock determined she could not "in good conscience" send him back to his family home, since he has six minor children that live there. Duggar's father, Jim Bob Duggar, arranged for their family friends — pastor LaCount Reber and wife Maria Reber — to allow him to stay with them.
Duggar cannot be around other children and will be monitored by a GPS.
Article continues below advertisement
However, Duggar will be allowed to visit his children, as long as his wife, Anna — who is pregnant with the couple's seventh child — is present. She announced her pregnancy days before her husband was arrested on Thursday, April 29.
Article continues below advertisement
As OK! reported, Duggar was arrested in Arkansas and detained without bail. In his arraignment hearing on Friday, April 30, Duggar pleaded not guilty on both counts — receipt and possession of child pornography — and his attorney waived his rights to have the charges read aloud. If convicted, Duggar faces up to 20 years behind bars and $250,000 in fines on each count. His trial is set to begin in July.
Duggar's arrest is connected to the November 2019 raid by Homeland Security on his car dealership. At the time, one desktop computer, one laptop computer and a cellphone, all belonging to Duggar, were seized.
Article continues below advertisement
During Duggar's Wednesday hearing, Homeland Security Investigations Special Agent Gerald Faulkner alleged that Duggar downloaded files depicting child sex abuse on May 14, 15 and 16 of 2019.
In light of the federal investigation into Duggar, investigators uncovered a program, Covenant Eyes, installed on the former reality star's computer that monitored and reported his internet usage to his wife, Anna, according to officials.
Article continues below advertisement
However, the site was apparently unable to detect Duggar's internet usage after he installed a password-protected network on his computer, Faulkner claimed. The child pornography was reportedly found on an isolated part of the hard drive.
Article continues below advertisement
Duggar admitted to agents that he had a TOR browser on his computer, allowing him to access the dark web anonymously, Radar reported. As Faulkner explained during the virtual hearing, the dark web is used for child pornography.
When asked about the explicit content of children – reportedly ages 5-10 – that was allegedly found on Duggar's computer, Duggar responded: "I'd rather not answer that question," the agent claimed.
Article continues below advertisement
Duggar's most recent scandal comes after he was accused of molesting multiple underage girls — including four of his sisters — when he was just 14 years old. Due to the statute of limitations, Duggar could not be charged; however, he issued an apology, admitting that he "acted inexcusably for which I am extremely sorry."
Duggar shares children Mackynzie, 11, Michael, 9, Marcus, 7, Meredith, 5, Mason, 3, and Maryella, 17 months, with his wife.