NEWS
Are Jodie Foster & Aaron Rodgers Friends? Inside Their Interesting Bond After She Thanked Him During Her Golden Globes Acceptance Speech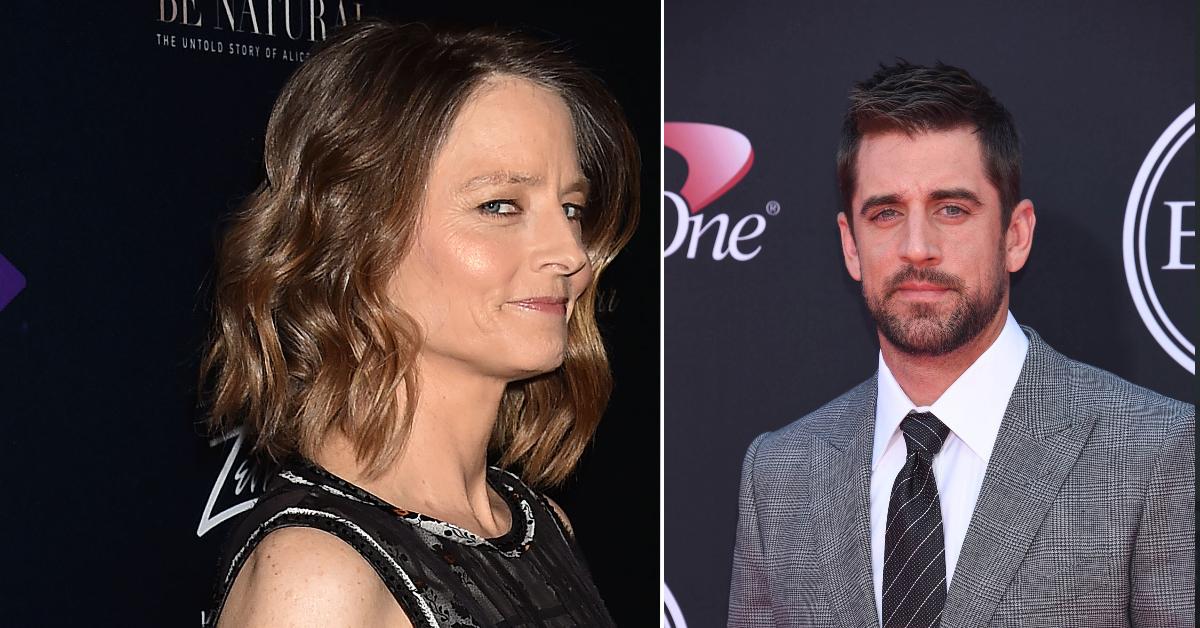 Legendary actress Jodie Foster had a big night at the 2021 Golden Globes — the 58-year-old star won the award for Best Supporting Actress in a Motion Picture, Drama for her film The Mauritanian.
During her acceptance speech, Foster thanked her wife of seven years, Alexandra Hedison, who was seated next to her, along with their adorable dog, who was also part of the celebration... and then she (surprisingly!) thanked NFL quarterback Aaron Rodgers.
HOODIES, PAJAMAS, HAWAIIAN SHIRTS: JASON SUDEIKIS, JODIE FOSTER, BILL MURRAY, MORE STARS WHO DIDN'T DRESS UP FOR THE 2021 GOLDEN GLOBES
Article continues below advertisement
"I love my wife! Thank you, Alex. And Ziggy. And Aaron Rodgers!" Jodie said with a fist pump. Once in the Golden Globes' virtual press room, the actress explained why she gave Rodgers a shout-out in her speech. "He just knows I'm his biggest fan," she said.
Article continues below advertisement
Rodgers and Foster seem to be going back-and-forth with mentioning each other in their acceptance speeches. Rodgers thanked The Silence of the Lambs alum back on February 6 as he made the surprise announcement during his NFL MVP acceptance speech that he was engaged. He didn't name his fiancée during the speech, but OK! later confirmed it was Woodley.
Article continues below advertisement
"2020 was definitely a crazy year filled with lots of change, growth, some amazing, memorable moments," Rodgers described as he accepted the 2020 Most Valuable Player award. "One hundred-eighty straight days of having my nose hair scraped, a plan for very little fans or no stands the entire season, I got engaged, and I played some of the best football of my career."
Foster is revered as one of the best actresses of her generation. Her win for The Mauritanian marks her third Golden Globe win out of nine nominations throughout her career.