HEALTH
Joe Biden's $1.9 Trillion COVID Relief Package Unveiled: Everything You Need To Know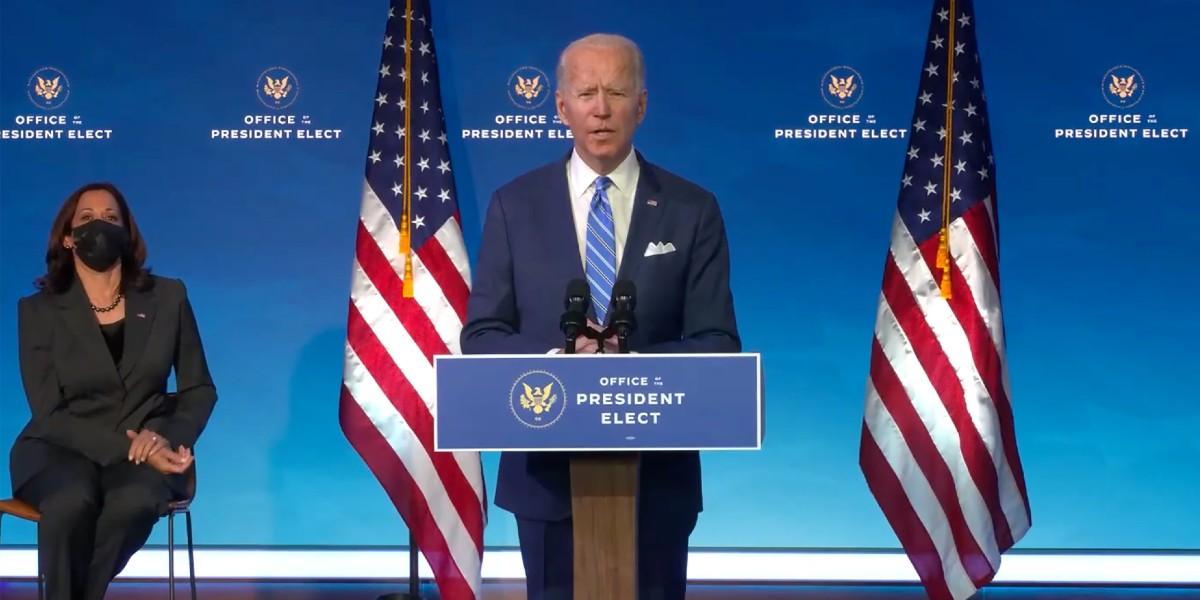 Article continues below advertisement
Stating that "we have to act, and act now," Biden acknowledged that millions of Americans are currently in dire need of financial assistance. "There is real pain overwhelming the real economy," he noted. "The one where people rely on their paycheck — not their investments — to pay their bills, their meals and their children's needs."
To that end, he proposed a third round of stimulus checks at $1400 per direct payment, plus an extra weekly $400 for those who are unemployed. It's also anticipated that he will ask Congress to raise the current minimum wage of $15 to assist frontline workers.
Biden additionally noted that he plans a second step to address economic recovery that he will further discuss during his State of the Union address in February, involving investing in infrastructure, job training, manufacturing and clean energy. He said this plan aims to create more than 18 million jobs.
MORE ON:
Coronavirus Vaccine
The President-elect sprinkled his speech throughout with calls for bipartisan unity, which he deemed a "practical step" to get things done. He is apparently hoping the relief bill will be ready for him to sign at the end January; however, this may be delayed due to the Trump impeachment trial that is expected in the Senate in the near future.