NEWS
'A Witch Hunt': President Donald Trump Blasts Latest Attempt To Impeach Him Again After Violent D.C. Riots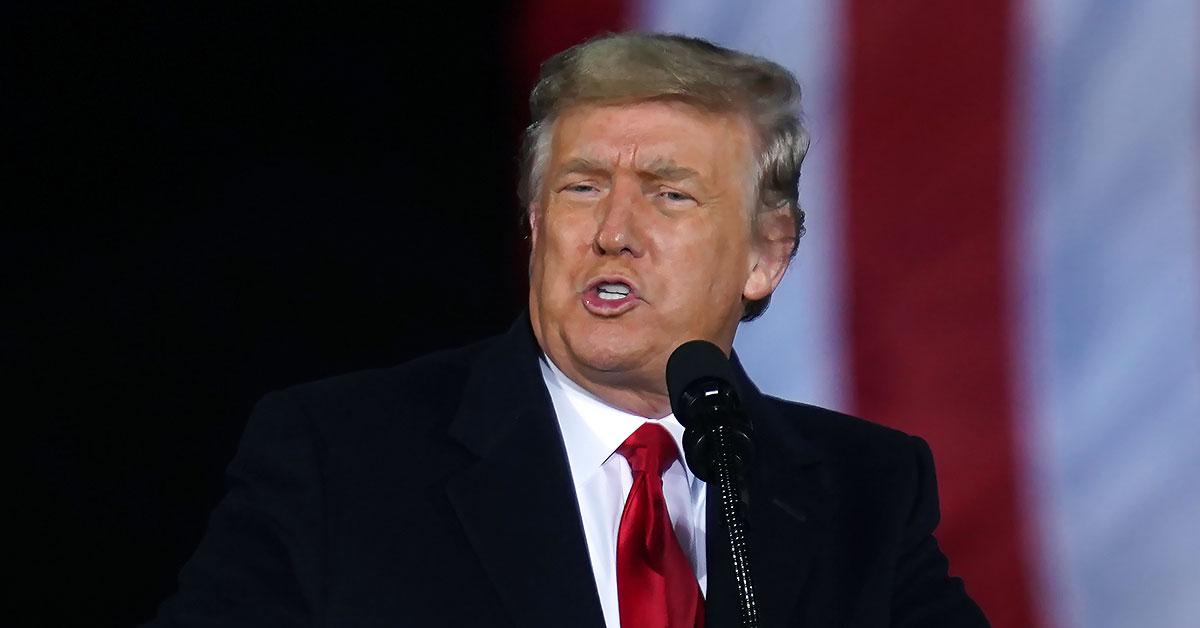 Article continues below advertisement
Additionally, he added that he thinks the actions by Congressional Democrats is "causing tremendous anger."
Many Democrats, led by Speaker Nancy Pelosi, are seeking to impeach the President for inciting the violent riots that rocked D.C. last week. An impeachment article was introduced in the U.S. House of Representatives on Monday, accusing Trump of "incitement of insurrection."
Pro-Trump supporters stormed the Capitol on January 6, determined to undermine the certification of Joe Biden as the next President of the United States. Trump, in turn, called the rioters "special people" and failed to condemn them for their actions, upsetting many in the nation's capital as well as some of his allies.
Article continues below advertisement
"It's important to impeach & convict this president even if he has [a] few days left in office," Democrat representative Ilhan Omar tweeted. "It will set a precedent. We must make it clear that no president can lead an insurrection against the US government. What we do today will matter for the rest of this nation's history."
Article continues below advertisement
What consequences does Trump face if he is impeached? OK! previously reported that, according to the Constitution, he will receive two potential punishments if he's convicted by the Senate — he will be removed from office and will not be able to run for president again.
If the majority-Democrat House wins the impeachment vote — which could happen as soon as Wednesday, January 13 — Trump would be the only president in American history to be impeached twice.
As of January 11, the article has 218 co-sponsors — 217 are needed for majority rule.