NEWS
Joe Scarborough Laughs at 'Cognitively Impaired' Donald Trump for 'Thinking We're About to Start World War II'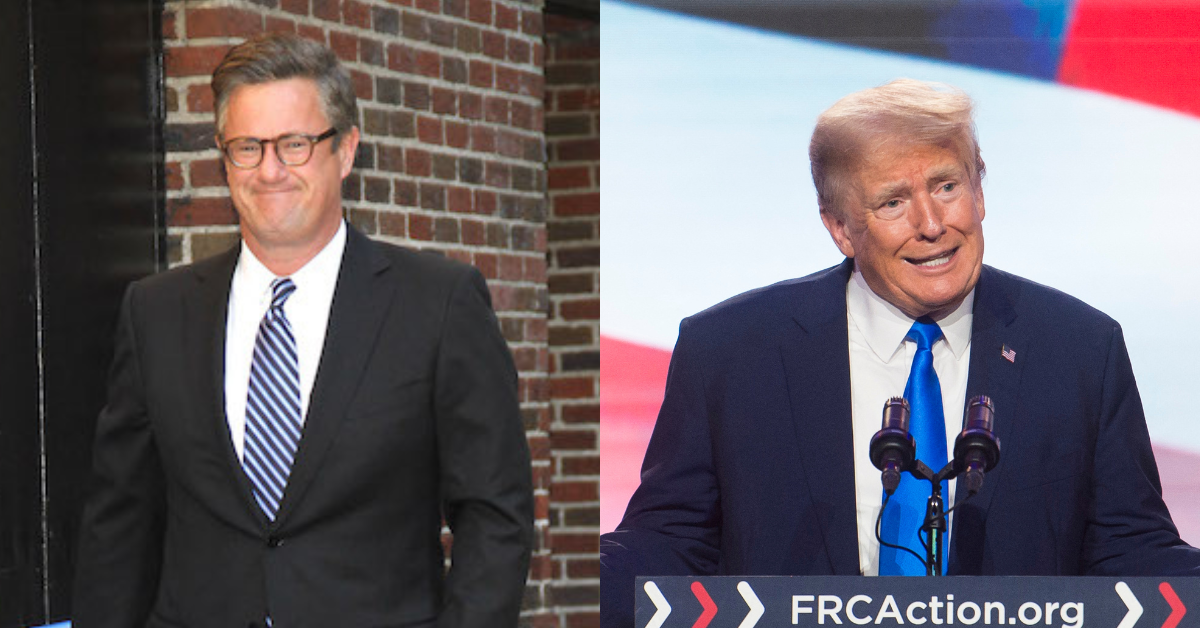 Morning Joe star Joe Scarborough had a ball when he discussed Donald Trump's big mistake in his speech from the Washington, D.C., Pray Vote Stand Summit.
During the gaffe-filled address, the former president, 77, took aim at President for slipping up a lot. However, he claimed the world is on the brink of World War II, even though that ended in 1945.
Article continues below advertisement
"Just think of it. We would be in World War II very quickly if we're going to be relying on this man, and far more devastating than any war. There will never be a war if that happens— there will never be a war like this. It will obliterate everything there is, everybody, it will obliterate every country," Trump declared to the crowd.
After watching the clip, the journalist said, "We have a man who is totally corrupt and the worst president in the history of our country, who is cognitively impaired, in no condition to lead, and is now in charge of dealing with Russia and possible nuclear war."
"He's talking about Joe Biden being cognitively impaired," Scarborough, 60, continued. "He looks cognitively impaired. I don't know that either of them are cognitively impaired. They get tired sometimes."
Scarborough pointed out how Biden, 80, and Trump continuously slip-up when speaking to the public.
"Donald Trump thinks we're about to start World War II. Joe Biden thinks the Ukraine is Iraq. I mean, you know, you get tired, you get confused. It happens," the TV star stated. "It happens to both sides. But, you know, the question is, are they going to keep talking about Joe being Joe Biden being cognitively impaired when Donald Trump sounds cognitively impaired every time he talks."
Article continues below advertisement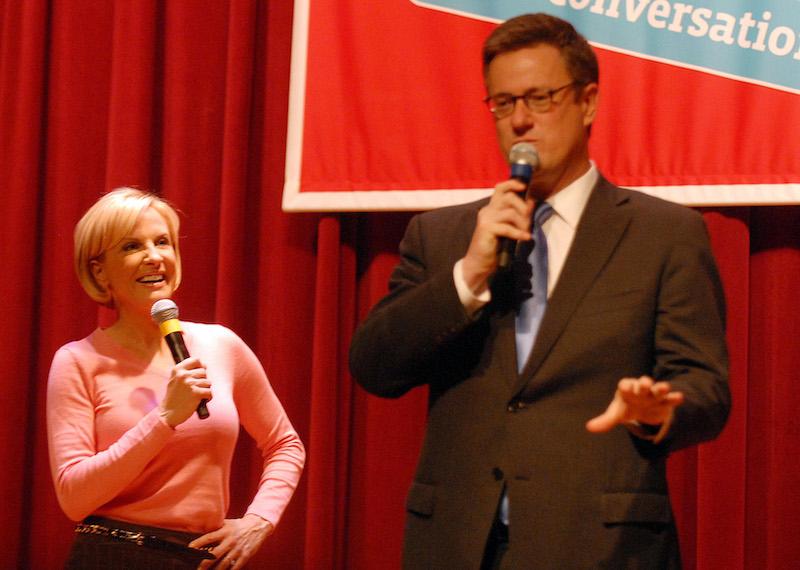 As OK! previously reported, Trump also claimed he was beating Barack Obama in the current polls instead of saying he's ahead of Biden — a mistake people immediately picked up on.
"As you know, Crooked Joe Biden and the radical left thugs who have weaponized law enforcement to arrest their leading political opponent, leading by a lot, including Obama. I'll tell you. You take a look at Obama and take a look at some of the things that he's done. This is the same thing. The country is very divided and we did – With Obama, we won an election that everyone said couldn't be won," he said to the crowded venue.
Article continues below advertisement
"We beat Hillary Clinton. You know, I used to I used to call her Crooked Hillary. I'd say Crooked Hillary, but I took that name away from her. That was a great day. About two months ago, I said, you know what? Because I don't like using names on people doubles. I think we have a lot of words out there. So I took now I call her Beautiful Hillary's a beautiful woman. And rather than Sleepy Joe, we call him Crooked Joe because it's a very appropriate name," he continued his rant, trying to cover up his mistake.
Never miss a story — sign up for the OK! newsletter to stay up-to-date on the best of what OK! has to offer. It's gossip too good to wait for!
Article continues below advertisement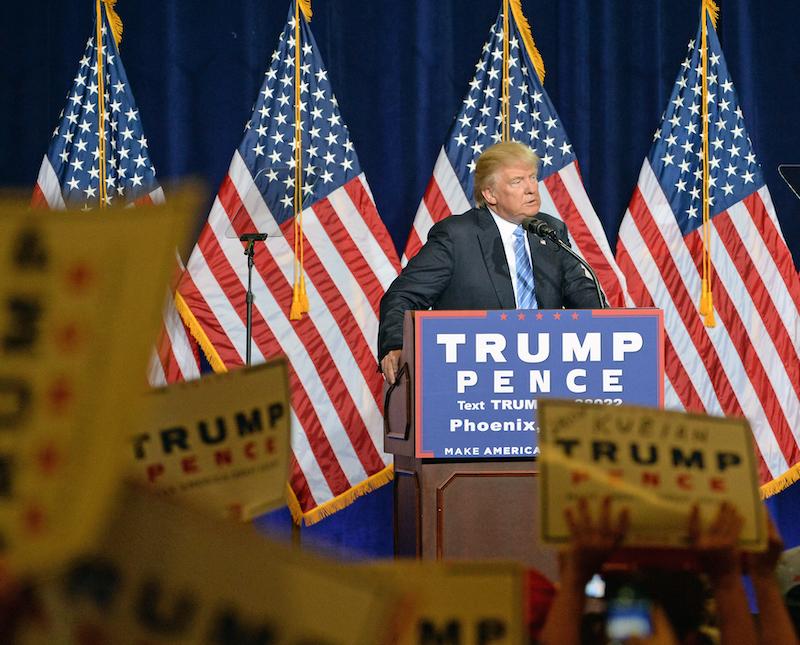 Of course, people took to social media to ridicule the businessman.
"Tell me again how Joe Biden is the candidate who's too old and slow," one person wrote, while another said, "Donald Trump thinks World War 2 is right around the corner and that Obama is a leading political candidate. That's utter nonsense. It's clear that Trump is suffering from mental decline. When will Republicans acknowledge this?"