EXCLUSIVE
Jonathan Cheban Says The Kardashian Family Has 'Never Flaked Or Canceled,' Admits BFF Kim 'Always Keeps Me Motivated'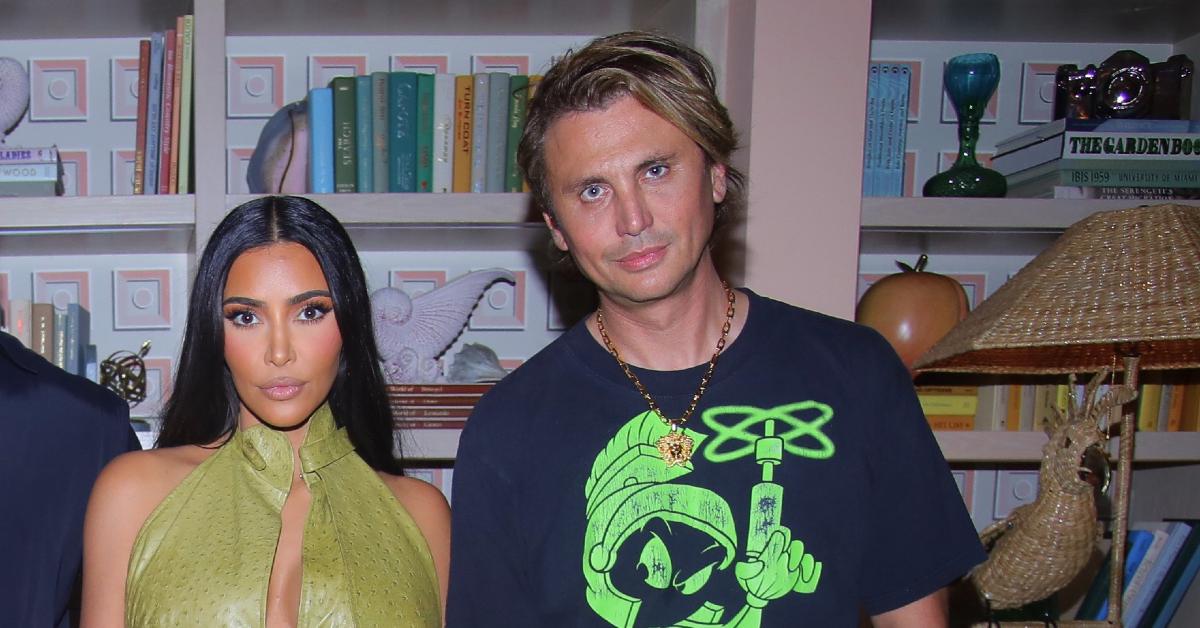 After being part of the Kardashian's inner circle for quite some time, Jonathan Cheban, a.k.a. Foodgod, has learned a few tips and tricks from the famous family.
"They have never flaked or canceled in 15 years, even in the beginning when we had all of these meetings and stuff for my other show or whatever it is, no one ever cancels and that is why they are so successful — that is how I am with people, too," the 48-year-old exclusively tells OK! while talking about his partnership with Hertz, where he surprised people at LAX with two of L.A.'s hottest food trucks to fuel up customers as they begin their L.A. vacations. "We're always on time – we're like robots. Everything is perfect, and there is no like, 'Oh my God, I am late or this or that or I missed my flight.' Everything is always to the minute, and I think that is how we all are actually."
Article continues below advertisement
The foodie is always so used to being featured on Keeping Up With the Kardashians or their other spin-off shows, but now he gets to turn the tables by having bestie Kim Kardashian and Kris Jenner on his Discovery+ show Foodgod.
"It's crazy for them to be on my show. I mean, Kim and Kris have been on the show, but this is a whole new world and to bring them into my world – it's like my show and my lead, and they come to me instead of me going to them, it's really like, 'Wow,'" he says. "Having Kris pop in, and she's the executive producer, it's pretty exciting. It's really a dream come true, this is the second show that I have had that is my own, which is insane because 10-15 years ago, you could never just have a show, it was impossible. You had to have a famous family or a parent or something, so the fact that I was able to back then have a show, and then 10 years later, have a show based on a whole brand and an identity that I created is so fun."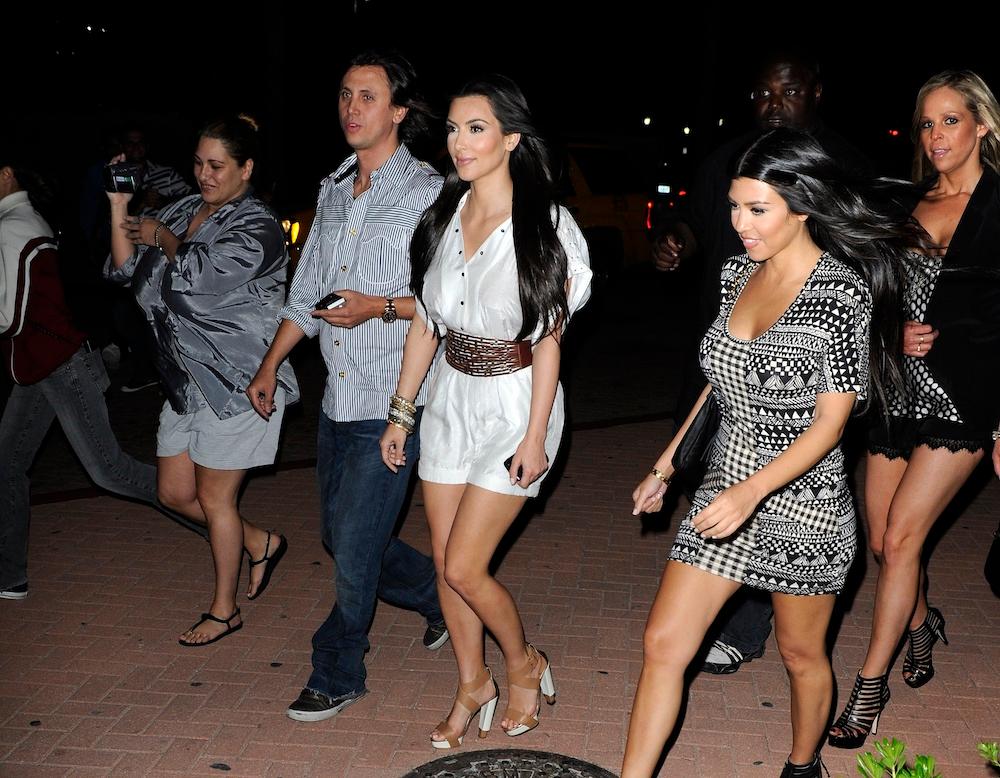 Article continues below advertisement
However, you'll never catch the former publicist directing his pals.
"I like everything natural, that is the thing with me. I can't stand any kind of fake stuff – like if they don't get me walking in filming and saying 'Hello,' and they are like, 'Can you just do that again? We missed the shot,' I am like, 'No.' It really throws me off. I like everything straight out, natural. I like it to be messy," he quips.
In one episode, the reality star brought Jenner to Frisco's, a modern 50s diner in Whittier, California, where waiters and waitresses serve food while on skates. "I get to surprise them," he notes of bringing Jenner and Kardashian along for the ride. "That is another thing – I really like people doing unexpected stuff. I took Kris to that crazy diner. She was like, 'You rollerskate?' And I was like, 'Yeah! That is the only sport I do.'"
Article continues below advertisement
Since Cheban and Kardashian have grown up in the industry together, the former is still in awe of his bestie's success — something he tries to emulate himself.
Article continues below advertisement
"She's a motivator because she doesn't stop. So when I get tired, I am like, 'Well, Kim would fly to Australia for the day for a fitting, so I need to get out of bed and fly to New York, it's only two hours away.' That has always kept me motivated — her work ethic is so insane – she never misses anything, she doesn't let you down, and that is kind of passed on to me and what has helped me kind of keep going all these years."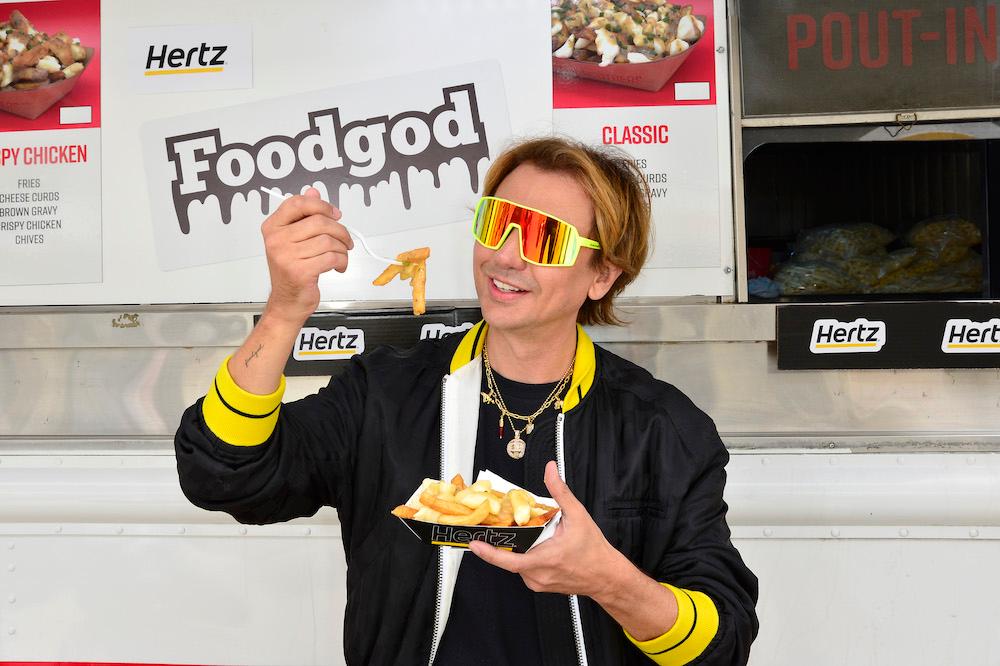 In the meantime, since the entrepreneur is obsessed with food — he has almost 4 million followers on Instagram — he was excited to make people smile when they got off a flight at LAX. There, people were treated to two food trucks: Koji BBQ (Korean/Mexican tacos) and Poutine Brothers (American comfort cheese curds and fries).
"Hertz invited us to be at LAX for the big holiday weekend, and we wanted to give the customers that are coming in from town something special, so I chose these two amazing food trucks," he shares. "When they land, they get to start off their LAX trip with some delicious food and these are the moments that matter. With Hertz, it's about customer service. I was the one that wanted to mix the two together and give them something original and special and different to welcome them to L.A. for the big holiday weekend."