EXCLUSIVE
Josh Duggar's Commissary Shopping List Options In Texas Prison: Reeboks, Ritz Crackers & Taco Mix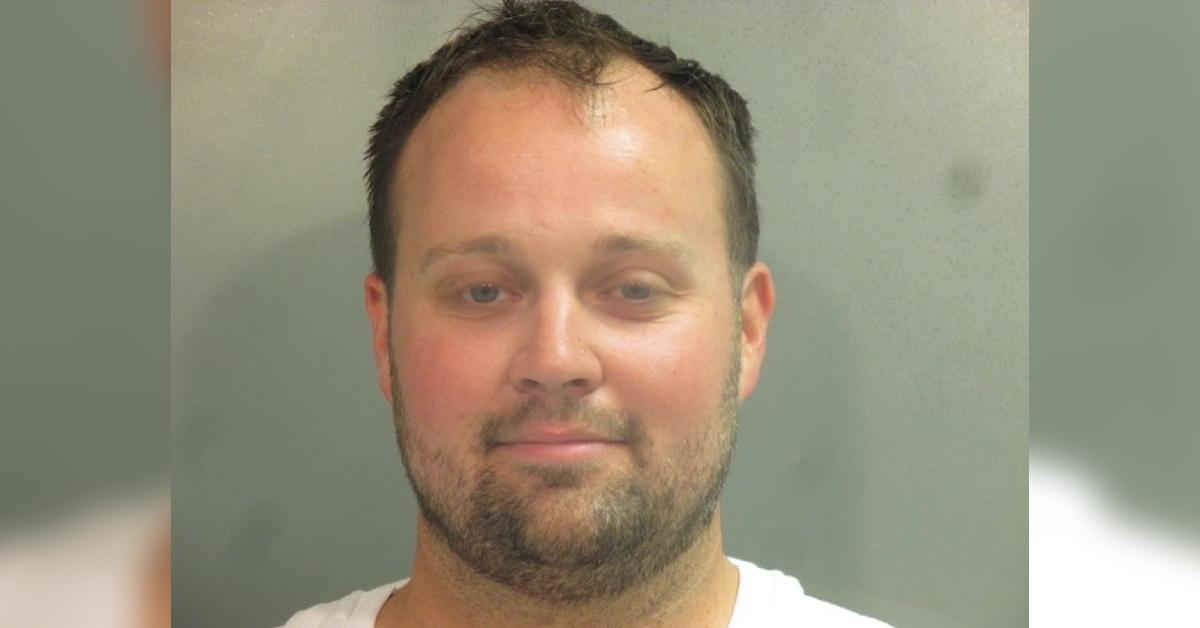 Josh Duggar grew up on classic Duggar family recipes like homemade chicken and dumplings, tater-tot casserole and vanilla pudding pie, but as the disgraced former reality star sits behind bars at Federal Correctional Institution Seagoville in Texas, meals and snack time are going to look very different for him.
The convicted sex offender was transferred from Washington County Jail to FCI Seagoville on Monday, June 27, after Judge Timothy L. Brooks sentenced him to serve 151 months in prison following being found guilty of receiving and possessing child pornography.
Article continues below advertisement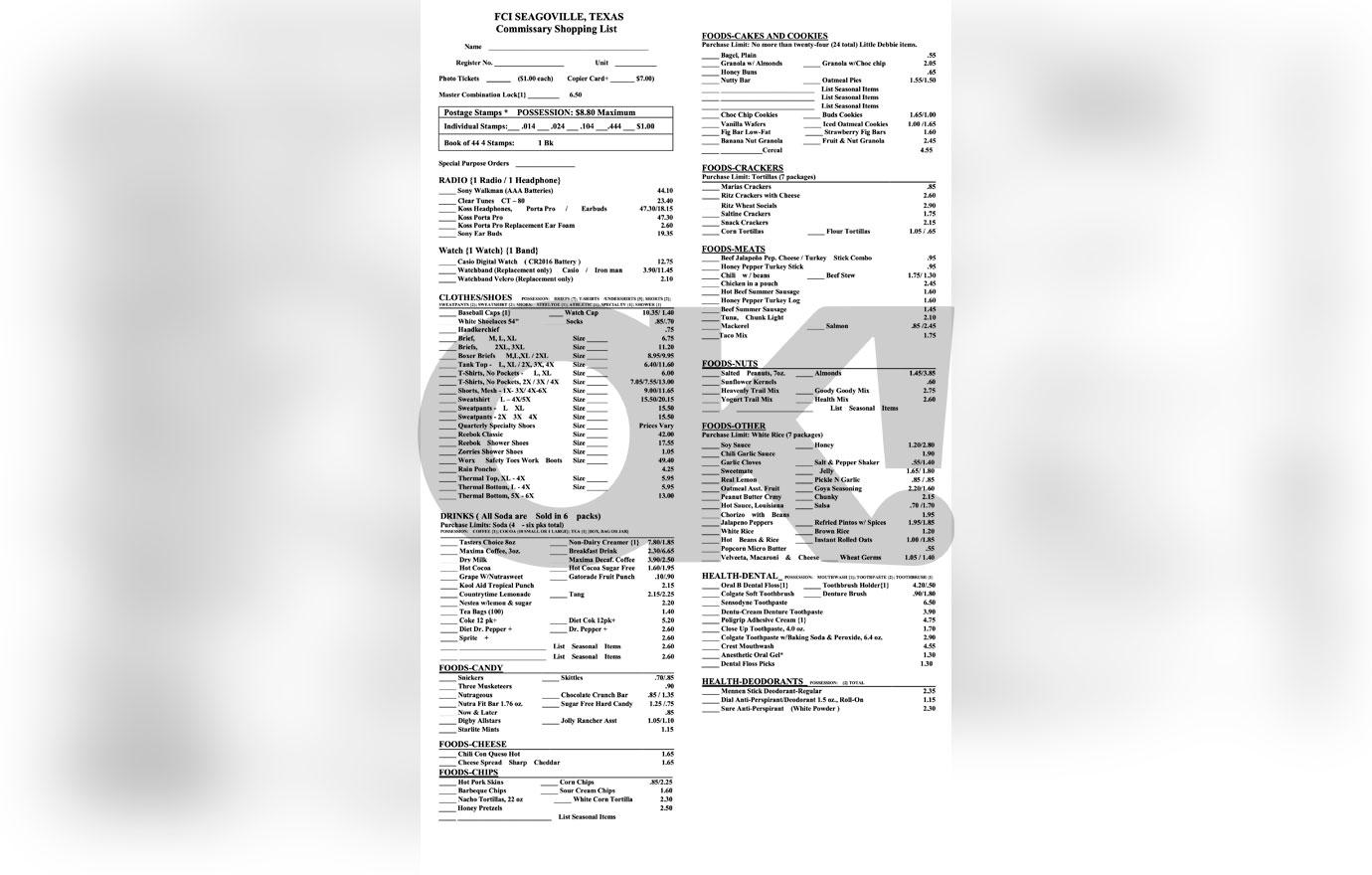 OK! obtained a copy of the "FCI SEAGOVILLE, TEXAS Commissary Shopping List" used by inmates to choose from a wide assortment of items to purchase, from snacks and drinks to clothing and personal hygiene products.
Among possible breakfast foods available, Duggar will be able to buy plain bagels, granola, cereal bars and coffee. If he's feeling hungry later in the day outside of meal times, snack items at the prison commissary include Ritz crackers, saltine crackers, tortilla chips, chicken in a pouch, taco mix, microwave popcorn, several types of trail mix and more.
Article continues below advertisement
COUNTING ON: WHO ARE JOSH & ANNA DUGGAR'S SEVEN CHILDREN?
Clothing options for sale cover the basic necessities such as undergarments, t-shirts, sweatshirts, sweatpants and shoes. Reebok Classics and Reebok brand shower shoes are also on the list.
In their free time, inmates at the facility are allowed to purchase recreational items such as tennis balls, weight gloves, and even a Sony Walkman which goes for $44.10. The music player takes AAA batteries, which are also available to buy for $1.40. However, the commissary shopping list states inmates are only allowed to have up to 8 batteries in their possession at any time. Duggar will also be limited to having only one pair of nail clippers, one lotion and two deodorant items.
Article continues below advertisement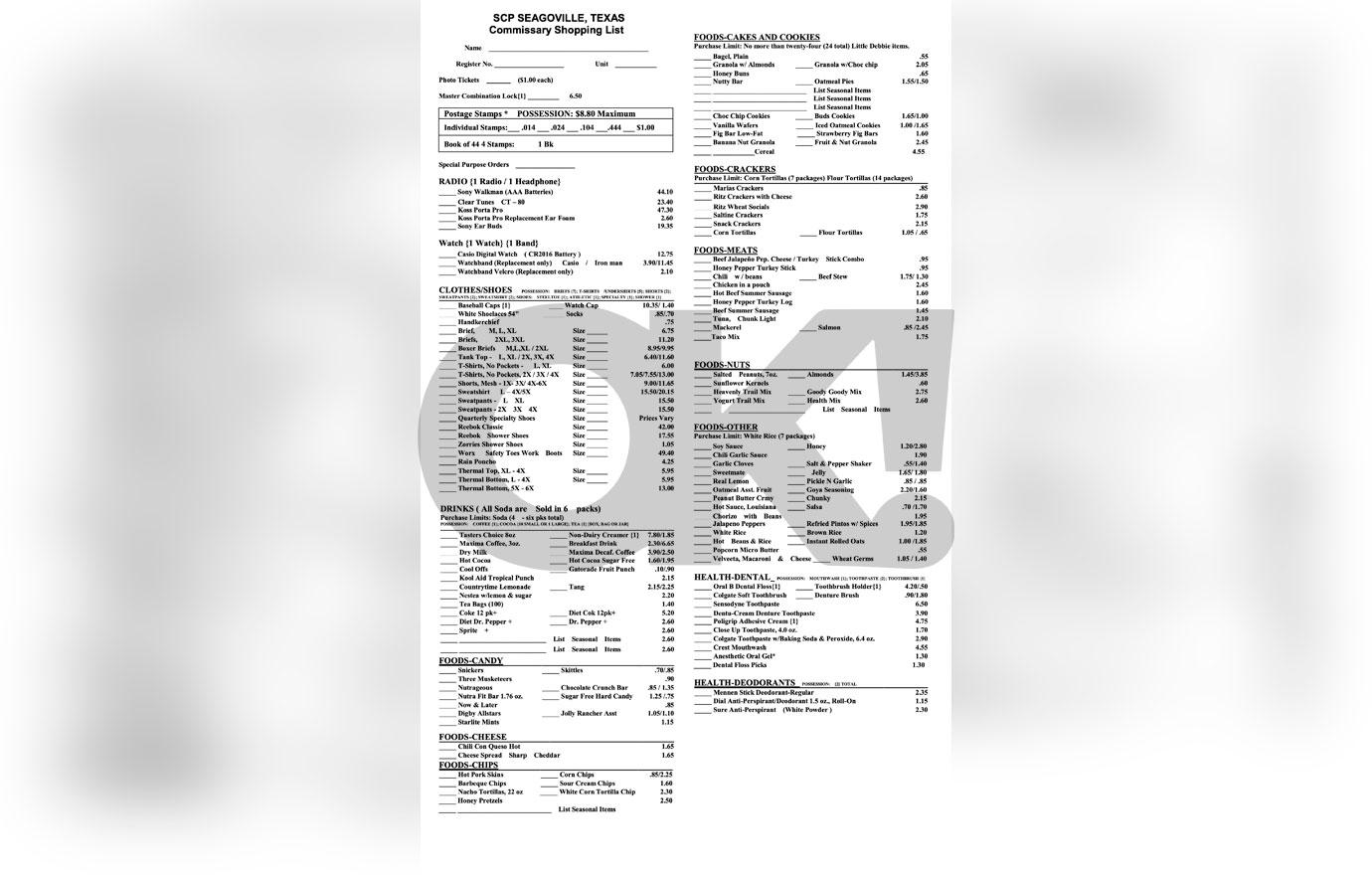 FAMILY FRIEND CLAIMS ANNA DUGGAR LET KIDS VISIT WITH JOSH DUGGAR AFTER HIS APRIL 2021 ARREST
New food and clothes aren't the only things Duggar will have to get used to as he adjusts to life behind bars. As OK! previously reported, according to the "FCI SEAGOVILLE Admissions & Orientation Information Handbook", the former television personality will be assigned a job.
Potential work assignments for the father-of-seven include plumbing, welding, financial management (which includes working at the commissary), food services and quality control. The starting pay is a meager 23 cents per hour.