EXCLUSIVE
Inside Josh Duggar's New Life In Texas Prison: 23 Cent Per Hour Job & 15 Minute Phone Calls To The Outside World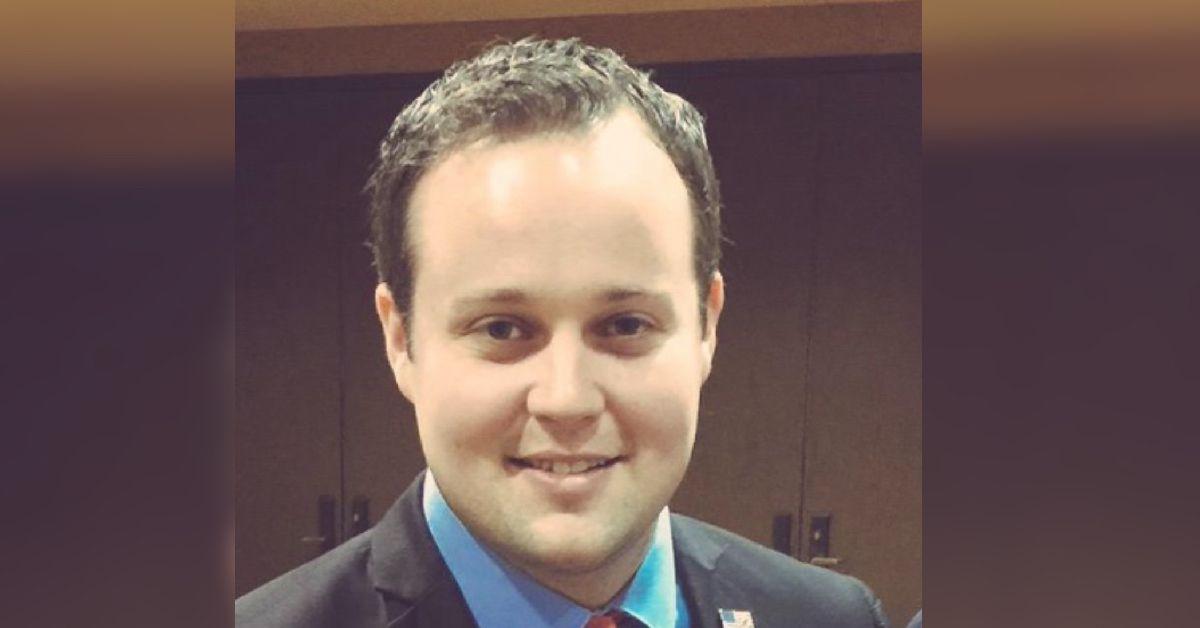 Josh Duggar is learning to navigate his new life behind bars at Federal Correctional Institution Seagoville in Texas where will soon be issued a job and earn points to use towards visits.
The Counting On alum was moved from Washington County Jail in Arkansas to the prison where he will be spending the next 12 years of his life on Monday, June 27, just over six months after being found guilty of receiving and possessing child pornography last December.
Article continues below advertisement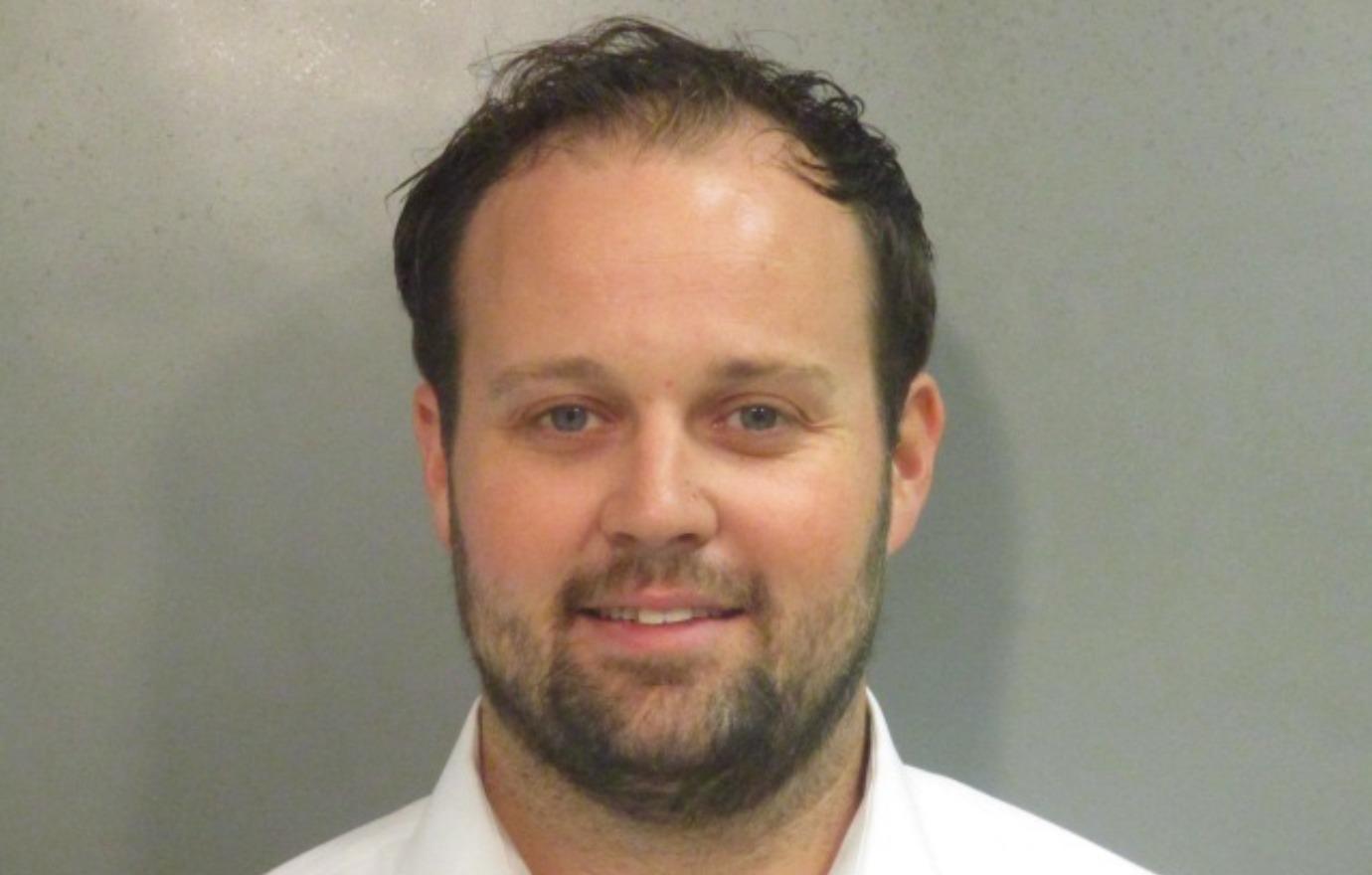 According to the "FCI SEAGOVILLE Admissions & Orientation Information Handbook" obtained by OK!, Duggar's new home away from home comes with a strict set of rules and regulations the disgraced television personality will be forced to follow — including getting a job.
ANNA DUGGAR IS TRYING TO CREATE A SENSE OF NORMALCY FOR HER 7 KIDS AS HUSBAND JOSH REMAINS BEHIND BARS
"All inmates will have a work assignment and are required to work," the handbook reads. "Work assignments in various departments are made by a committee, based on institutional needs. Facilities, food service and a business office have different positions, and work is also available in Federal Prison Industries (FPI)."
Article continues below advertisement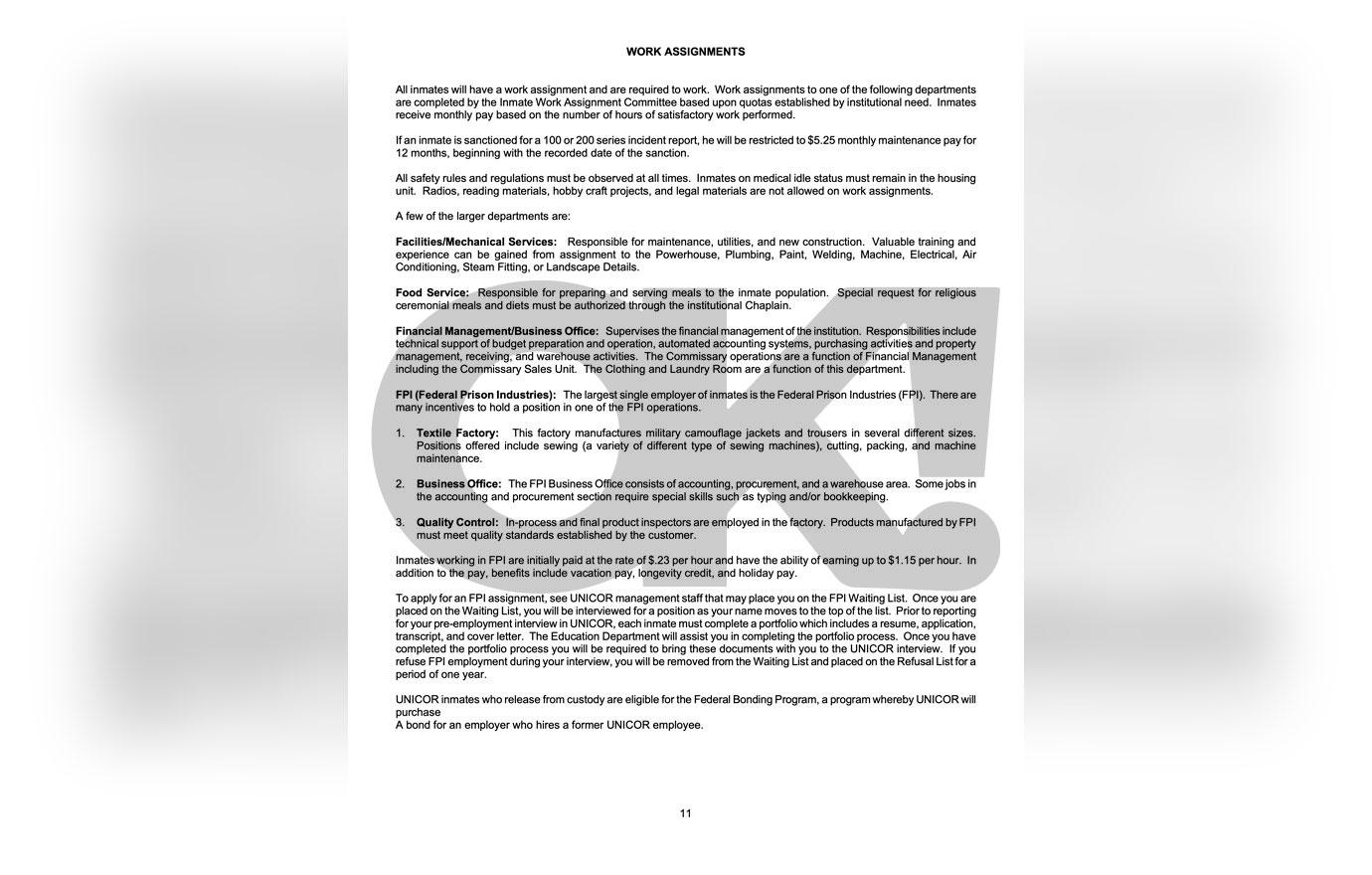 Some of the potential work assignments outlined are food services, financial management, plumbing, welding, quality control or working at the prison's textile factory. The starting pay is 23 cents per hour, but inmates may eventually earn up to $1.15 per hour.
Duggar will also have very limited and carefully regulated contact with the outside world. According to the handbook, inmates are given 300 minutes of phone time per month and phone calls are no longer than 15 minutes per call. This means the ex reality star will be allowed a total of 20 short phone calls to friends and family every month.
The manual also adds that inmates who attempt to sneak in their own phone and other electronic items — including "MP3 players, chargers, cell phones, and SIM cards, etc." — will be subject to disciplinary action.
Article continues below advertisement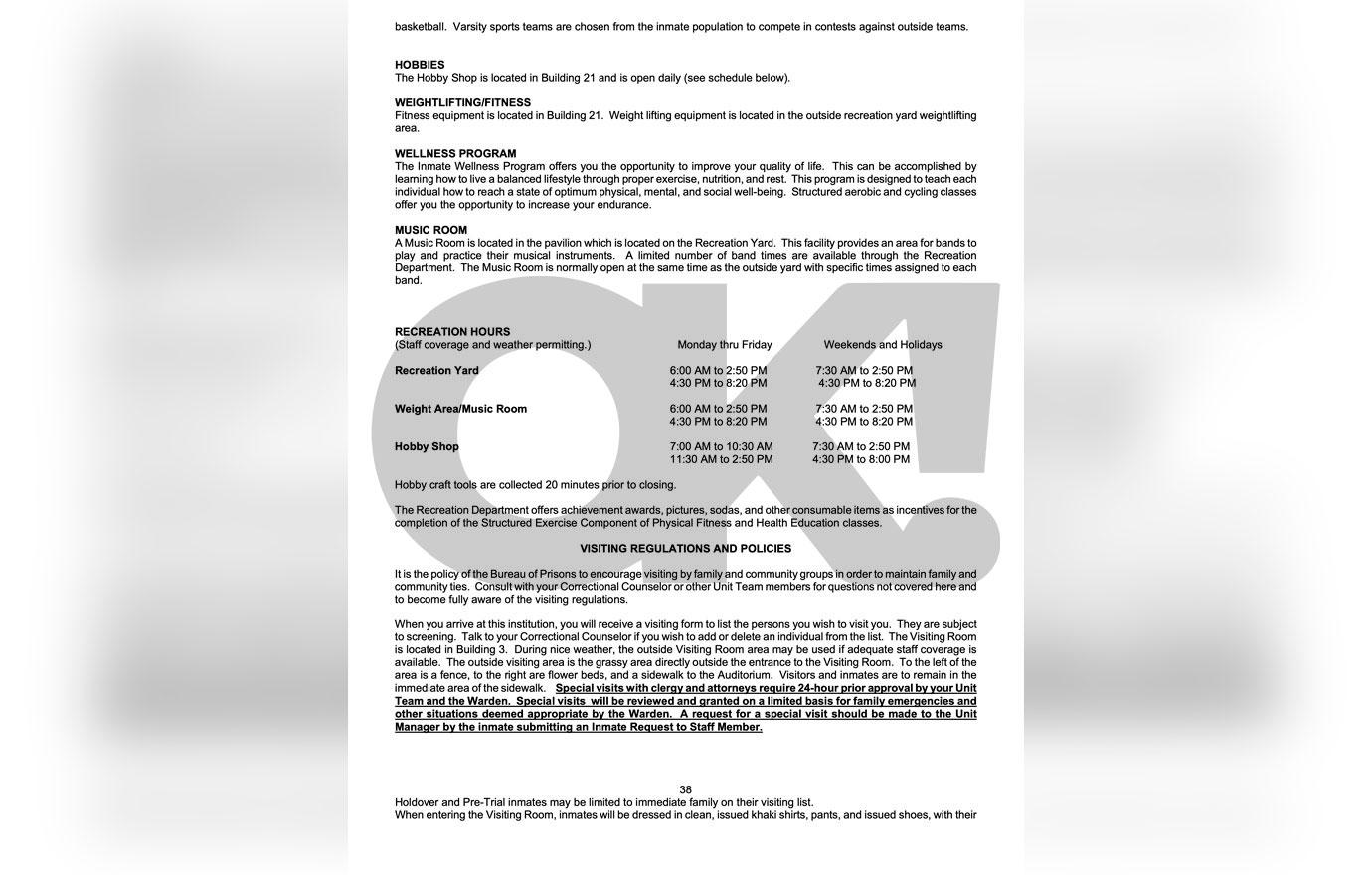 JOSH DUGGAR BANNED FROM SPENDING TIME ALONE WITH HIS CHILDREN EVEN AFTER COMPLETING PRISON SENTENCE
As far as visits, OK! previously reported the father-of-seven is given "two visiting seats" every month, but FCI Seagoville also has strict "non-contact" rules, meaning Duggar will not be allowed to hug his wife and children or take pictures with them.
The convicted sex offender shares Mackynzie, 12, Michael, 10, Marcus, 8, Meredith, 6, Mason, 4, Maryella, 2, and Madyson, 8 months, with Anna Duggar.