NEWS
Fans Roast Justin Timberlake's Cringe Dance Moves: 'We Know He Didn't Have Rehearsals'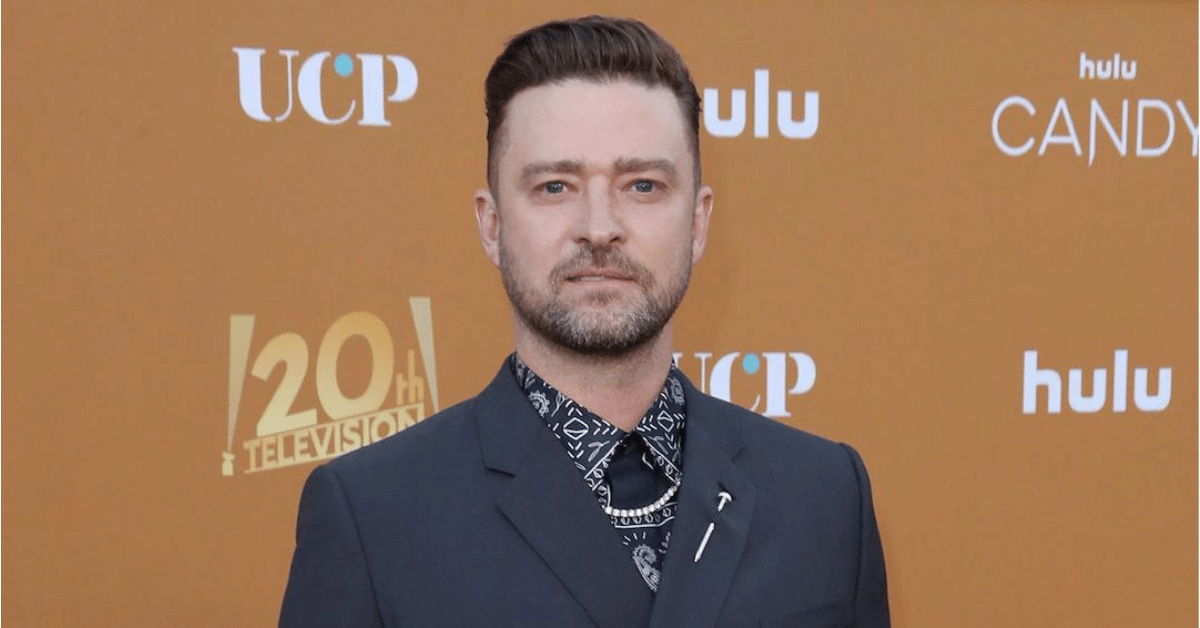 Justin Timberlake is providing the internet with endless laughs after an embarrassing video of his dancing at Washington D.C.'s Something In The Water festival made viral rounds. Timberlake, 41, was performing at the event when he attempted the popular "Beat Ya Feat" dance. The singer gave the dance the old college try, but fell flat, serving himself and his hokey pokey-like moves to internet trolls on a silver platter.
Article continues below advertisement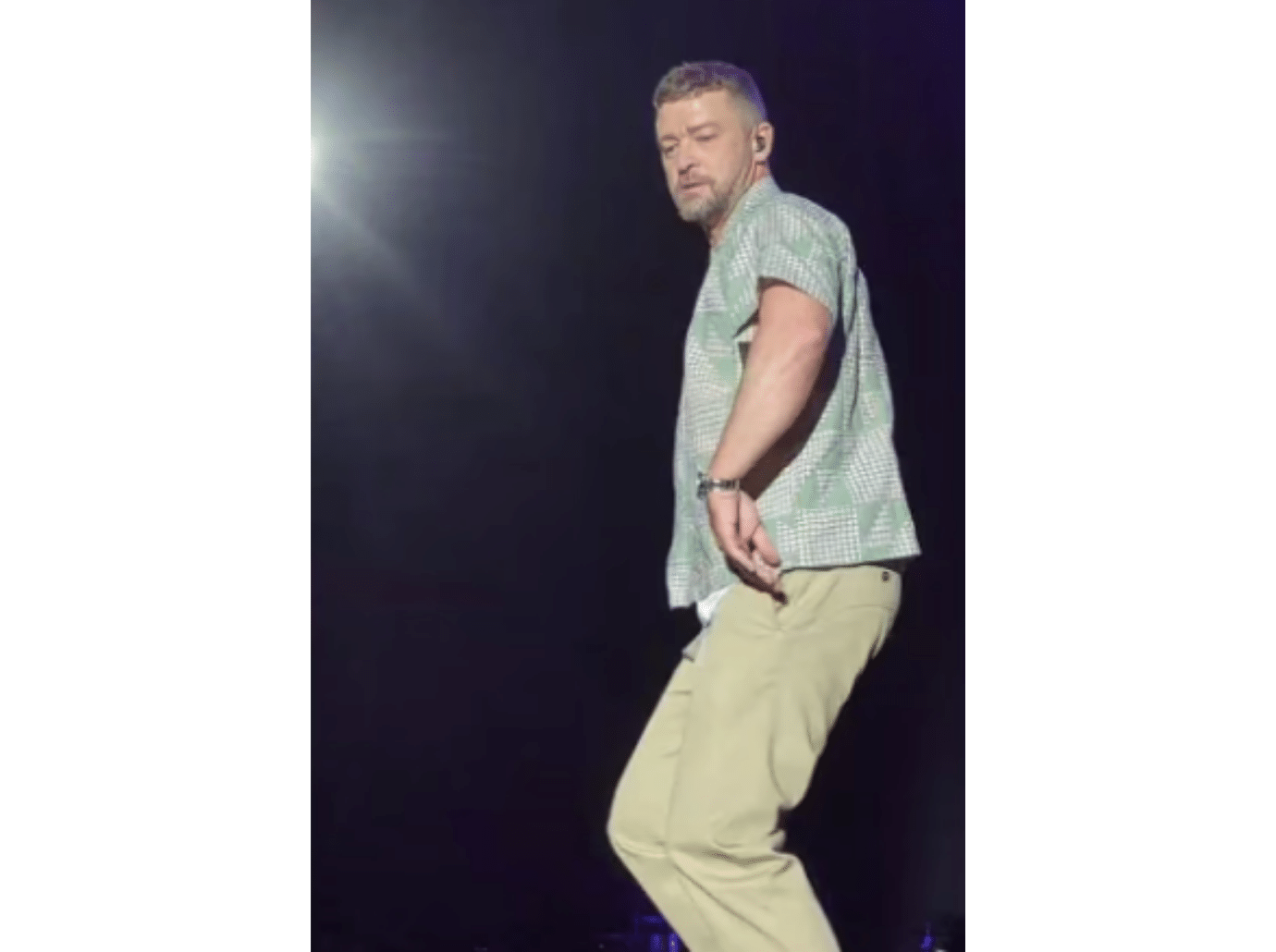 Article continues below advertisement
Lucky for us, those who weren't fortunate enough to witness the ordeal with our own eyes have TikTok videos (and their comments) to fill us in on the erm ... unique take on the dance.
"Me after a couple drinks thinking I actually did something," one TikTok user commented, while another added, "Dad at a wedding type of dance."
The "Beat Ya Feet" dance is fast paced footwork that originated from Washington D.C.'s go-go scene, making the move legendary. The dad-of-two's rendition is quite different from Marvin "Slush" Taylor, who is the original creator. So much so, one TikTok user remarked, "So we know he didn't have rehearsals."
Timberlake is no stranger to choreographed dances, but the *NSYNC frontman was giving anything but an ode to his former life, unless of course it was nod to cringe dance moves of that time. As one TikTok user put it, "C'mon Julia Stiles in Save the Last Dance." Even we actually felt bad after laughing at that one.
MORE ON:
Justin Timberlake
Article continues below advertisement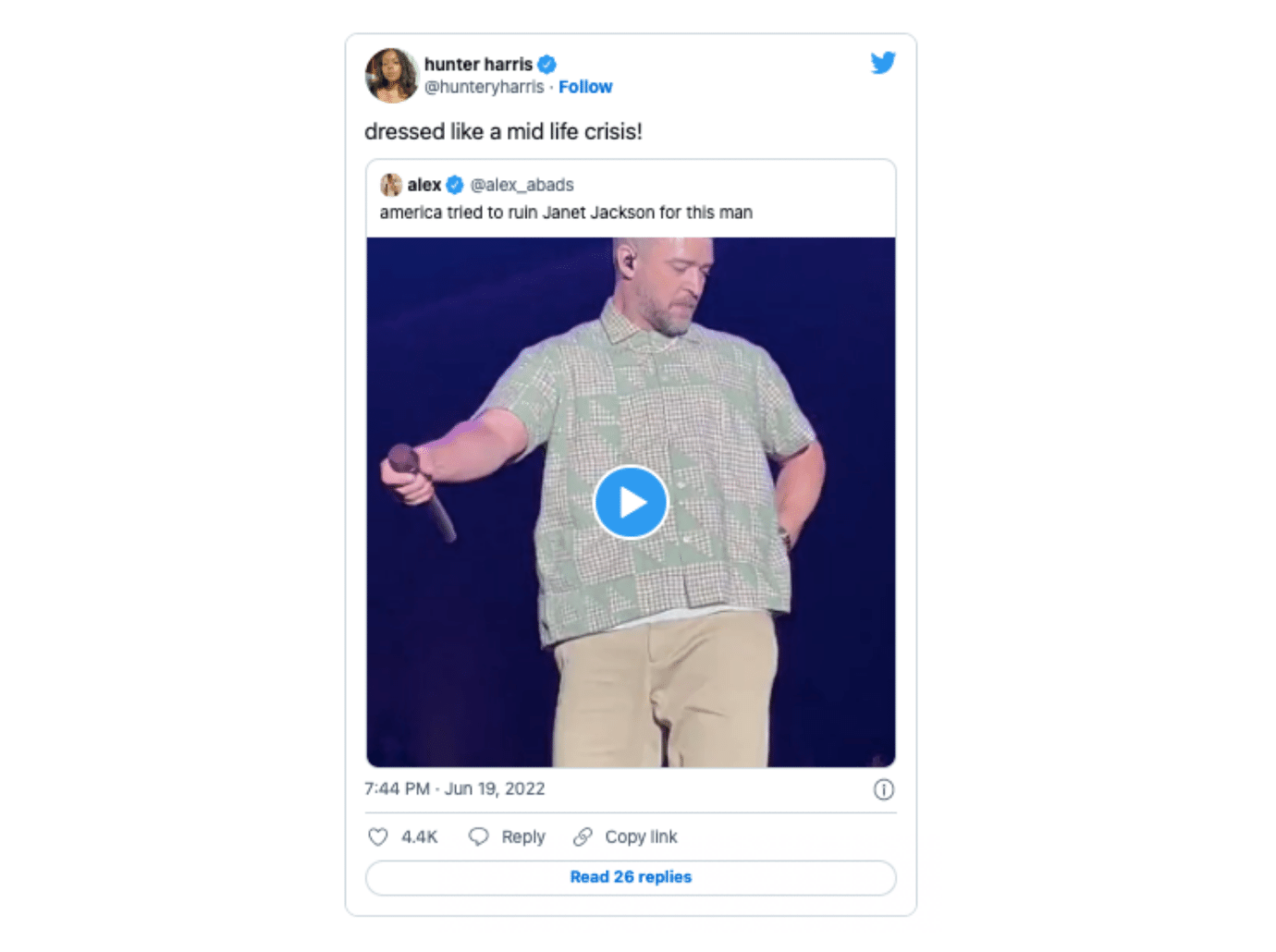 The impromptu dance moves weren't the only thing the internet had a good laugh at either. Timberlake's outfit was also the subject of scrutiny with many jokes timely revolving around the noticeable dad-approved style.
A TikTok user commented, "Why is he dressed like he's going on his son's field trip?" while another user remarked, "Why did he shop at Eddie Bauer before the show?" Last but certainly not least, "What in the Old Navy happened to him???"
As the saying goes, you can't teach an old dog new tricks, which might actually work in Timberlake's favor as the resurgence of Y2K trends shows no signs of slowing down any time soon. For now, judging by the looks of the actor's dad dance moves, it seems he's well settled into his role as husband to Jessica Biel and father, fits included.