NEWS
'I Have Not Been Perfect': Justin Timberlake Apologizes To Britney Spears & Janet Jackson Following Massive Blowback From Bombshell Documentary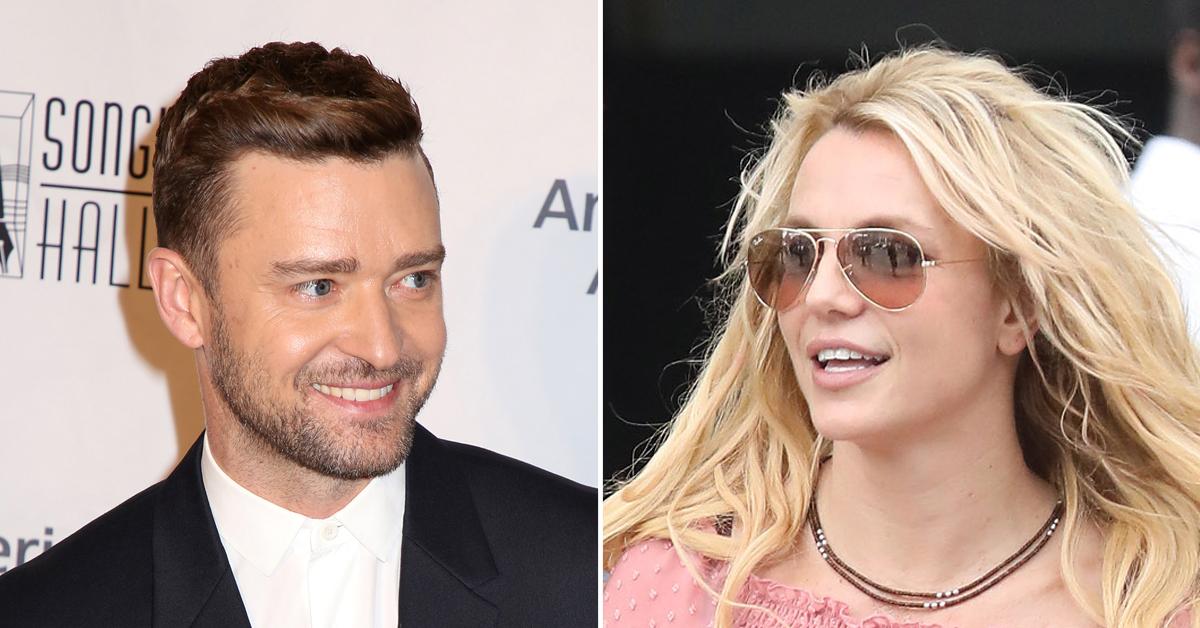 Following the recent release of Framing Britney Spears, the new documentary that shines a light on the singer's life, conservatorship and how the media portrayed her throughout the years, ex-boyfriend Justin Timberlake has publicly apologized to the iconic pop sensation in a lengthy Instagram post.
The documentary depicts how Spears was treated following her split from Timberlake in 2002 and how the release of his song "Cry Me A River" implied that Spears had wronged him.
Article continues below advertisement
Throughout the public split, Spears was constantly asked what she did wrong in the relationship, and more often than not, the pop star took the blame in tabloid headlines.
"I've seen the messages, tags, comments, and concerns and I want to respond. I am deeply sorry for the times in my life where my actions contributed to the problem, where I spoke out of turn, or did not speak up for what was right. I understand that I fell short in these moments and in many others and benefited from a system that condones misogyny and racism," Timberlake, 40, wrote on Instagram.
Article continues below advertisement
"I specifically want to apologize to Britney Spears and Janet Jackson both individually, because I care for and respect these women and I know I failed. I also feel compelled to respond, in part, because everyone involved deserves better and most importantly, because this is a larger conversation that I wholeheartedly want to be part of and grow from," said the singer, who is now married to Jessica Biel.
"The industry is flawed. It sets men, especially white men, up for success. It's designed this way. As a man in a privileged position I have to be vocal about this. Because of my ignorance, I didn't recognize it for all that it was while it was happening in my own life but I do not want to ever benefit from others being pulled down again.
"I have not been perfect in navigating all of this throughout my career. I know this apology is a first step and doesn't absolve the past. I want to take accountability for my own missteps in all of this as well as be part of a world that uplifts and supports.
"I care deeply about the wellbeing of the people I love and have loved. I can do better and I will do better."
Article continues below advertisement
Article continues below advertisement
Timberlake extended an apology to Jackson for their 2004 Super Bowl halftime performance where the songstress suffered a controversial wardrobe malfunction. Prior to his recent apology, Timberlake never stepped up to defend Jackson after he ripped off her bodice, revealing her right breast, during their performance.
Timberlake's apology came after Judge Brenda Penny ruled to keep the pop sensation's father, Jamie Spears, as her conservator on Thursday, February 11. The "Circus" crooner's lawyer, Samuel Ingham, requested to remove her father from the position last August during a virtual hearing. Ingham noted that Spears is "afraid" of her father, and said "she will not perform again if her father is in charge of her career."
As OK! recently reported, her father was appointed her conservator of her estate following her public mental health crisis in 2008.
Since the release of the bombshell documentary, other celebrities have joined in on the #FreeBritney movement — which was launched in 2019 by fans with the goal of liberating Spears from the legal conservatorship. Fashion designer Christian Siriano said she just wants to "help @britneyspears so much!," via Twitter, as Sarah Jessica Parker tweeted "#FreeBritney."
Click here to see more celeb reactions to Framing Britney Spears.