PHOTOS
From Scathing Break-Up Songs To Super Bowl Scapegoats — Everything You Need To Know About Justin Timberlake's Headline Making Scandals Over The Years : Photos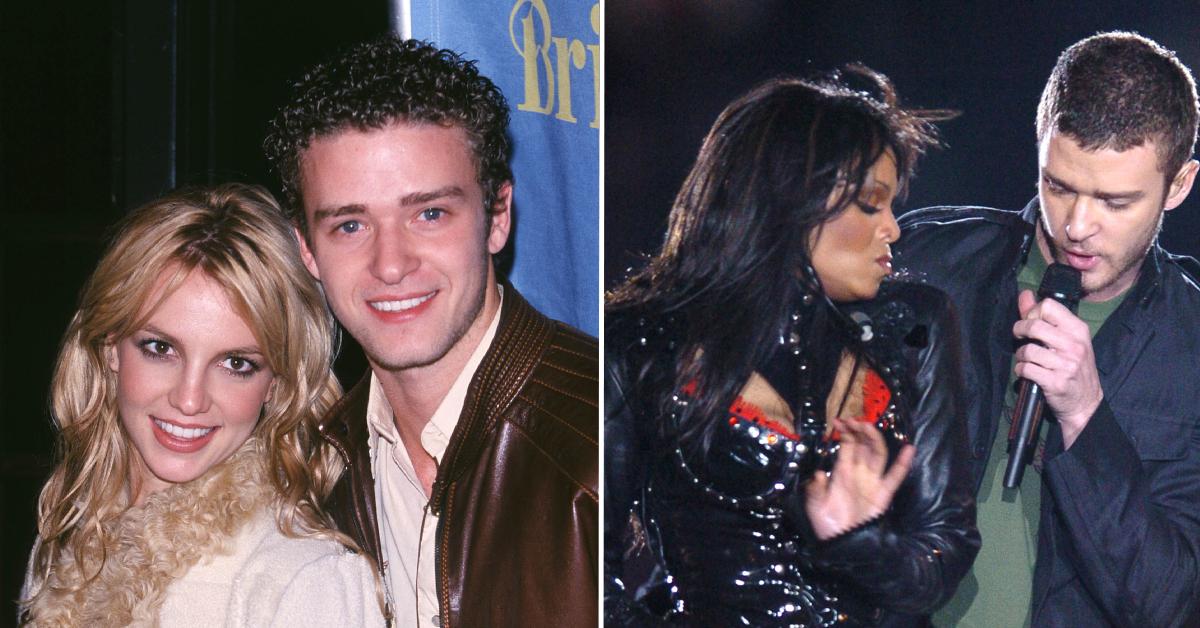 Article continues below advertisement
Over the span of his nearly three decade career, the pop star, 41, has had multiple controversies play out in the media — particularly when it comes to his love life.
The former NSYNC member has faced severe backlash for the way in which he handled the ending of his relationship with fellow chart topper Britney Spears in his younger years to how he seemingly let Janet Jackson take the fall for the infamous 2004 Super Bowl nip slip. After issuing multiple apologies and showing remorse over the years, the chart topper continues to be a public target for criticism.
Article continues below advertisement
Scroll through the gallery to see Justin Timberlake's most headline making moments throughout his career:
Letting Britney Spears Take The Fall For Their 2002 Split & Writing Hit Songs About It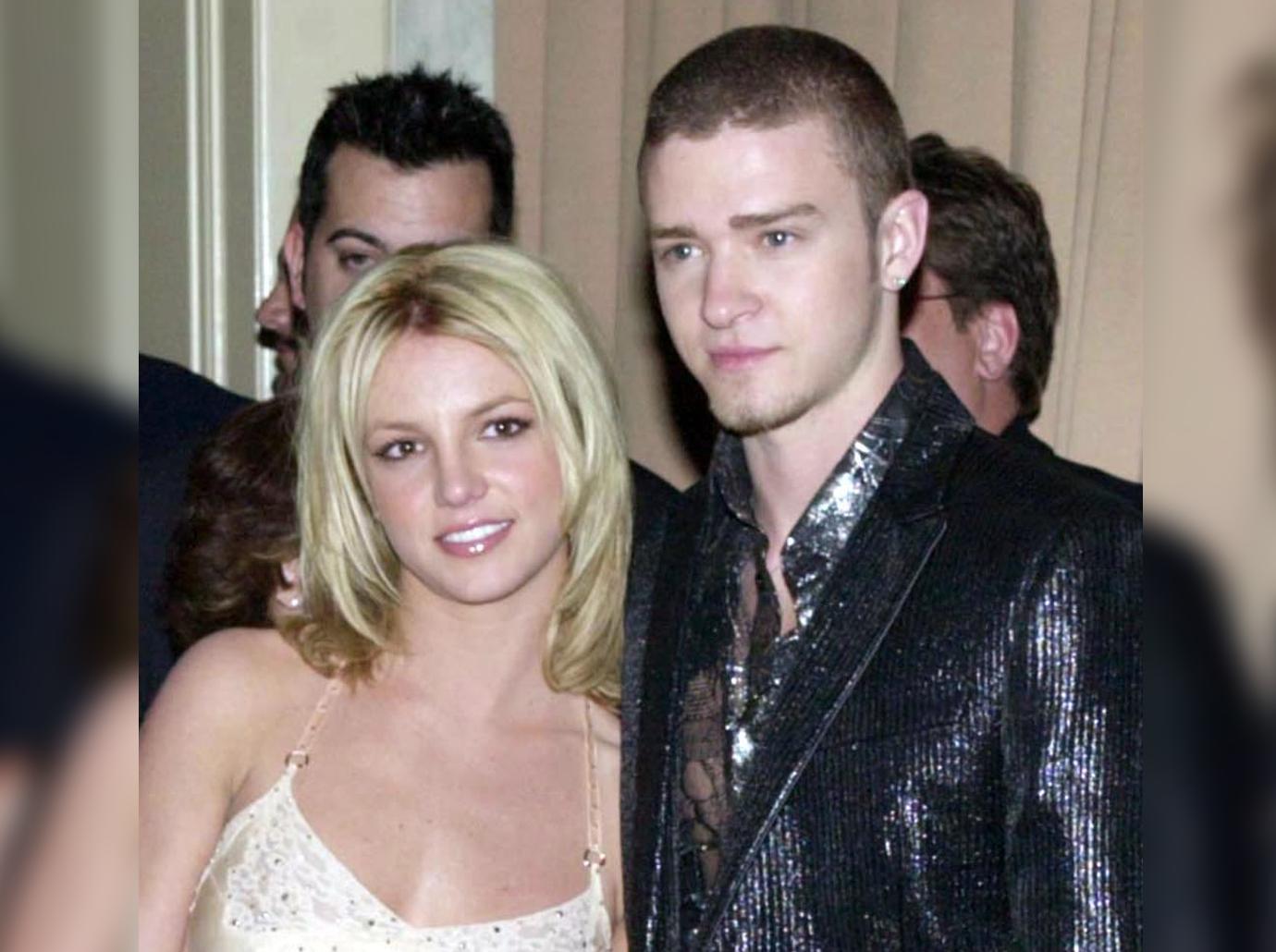 The ultimate pop power couple — who dated from 1998 to 2002 — broke every music fan's heart when they decided to go their separate ways after rumors began to surface that Spears had allegedly cheated on Timberlake with choreographer Wade Robson.
Article continues below advertisement
Not long after that, the Memphis native debuted the hit song "Cry Me a River" that came along with a scathing music video that featured an exact Britney lookalike. The short film also depicted her reported indiscretions with Timnberlake playing the role of the blindsided boyfriend.
Article continues below advertisement
Timberlake Escapes The 2004 Superbowl Janet Jackson Nipple Scandal Unscathed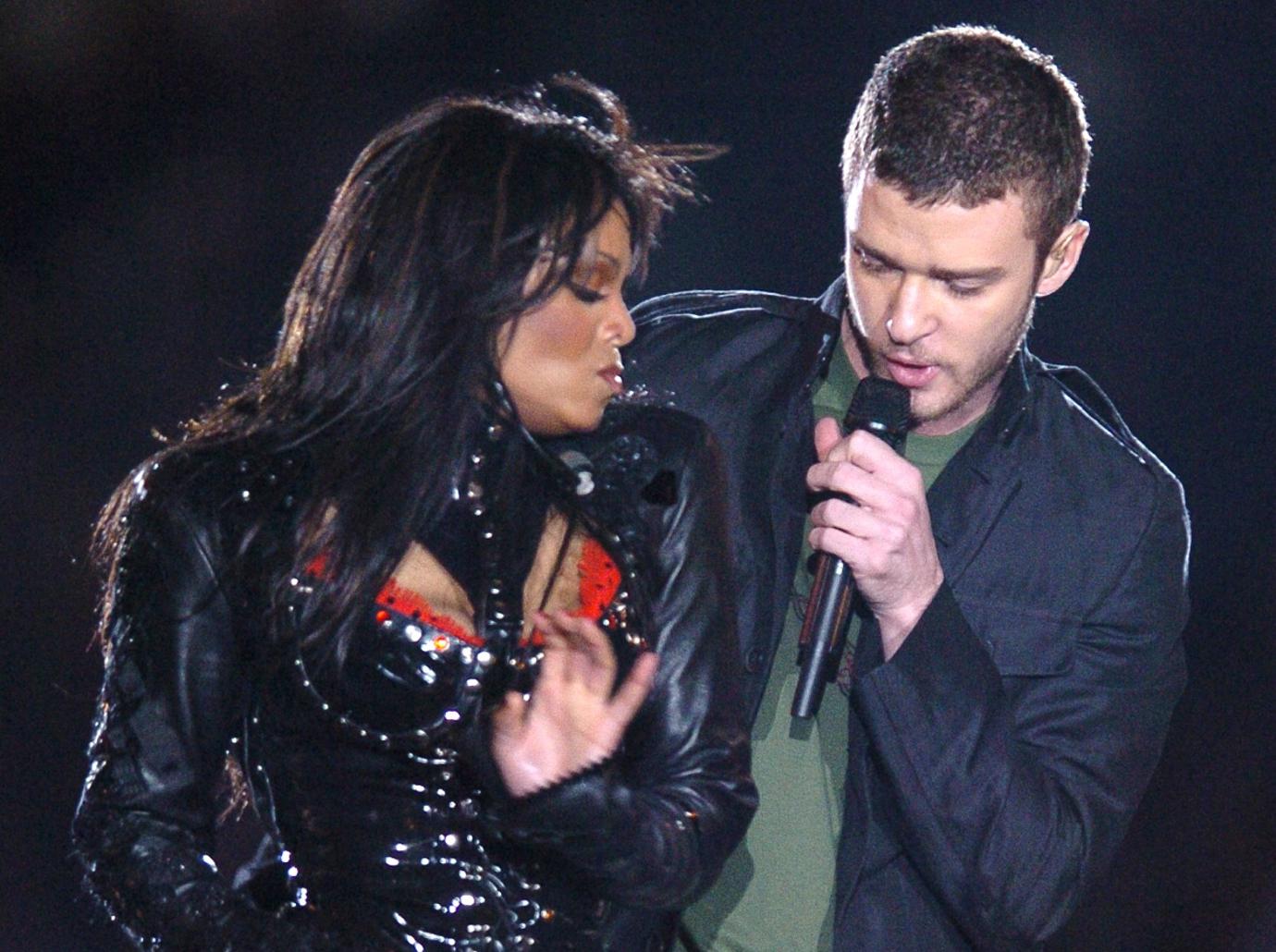 During the music power house's dual halftime performances, Timberlake and Jackson shocked the world when at the end of the song the "Social Network" star accidentally ripped off part of the "Control" singer's top to reveal her bare breast to the world.
MORE ON:
Justin Timberlake
After Jackson was shunned and even asked not to attend the Grammys that year — Timberlake's career continued to soar. Years later, in the aftermath of the Me Too movement the public took aim at the "Suit & Tie" vocalist for his lack of accountability in the situation — prompting Timberlake to apologize once again in 2021.
Article continues below advertisement
As OK! previously reported, the Good Times actress made clear that the two of them are cool all these years later, "Of course, it was an accident that should not have happened but everyone is looking for someone to blame and that's got to stop. Justin and I are very good friends and we will always be very good friends," Jackson stated in her documentary Janet.
Timberlake Sues Tabloids After Reports Surface That He Cheated On Girlfriend Cameron Diaz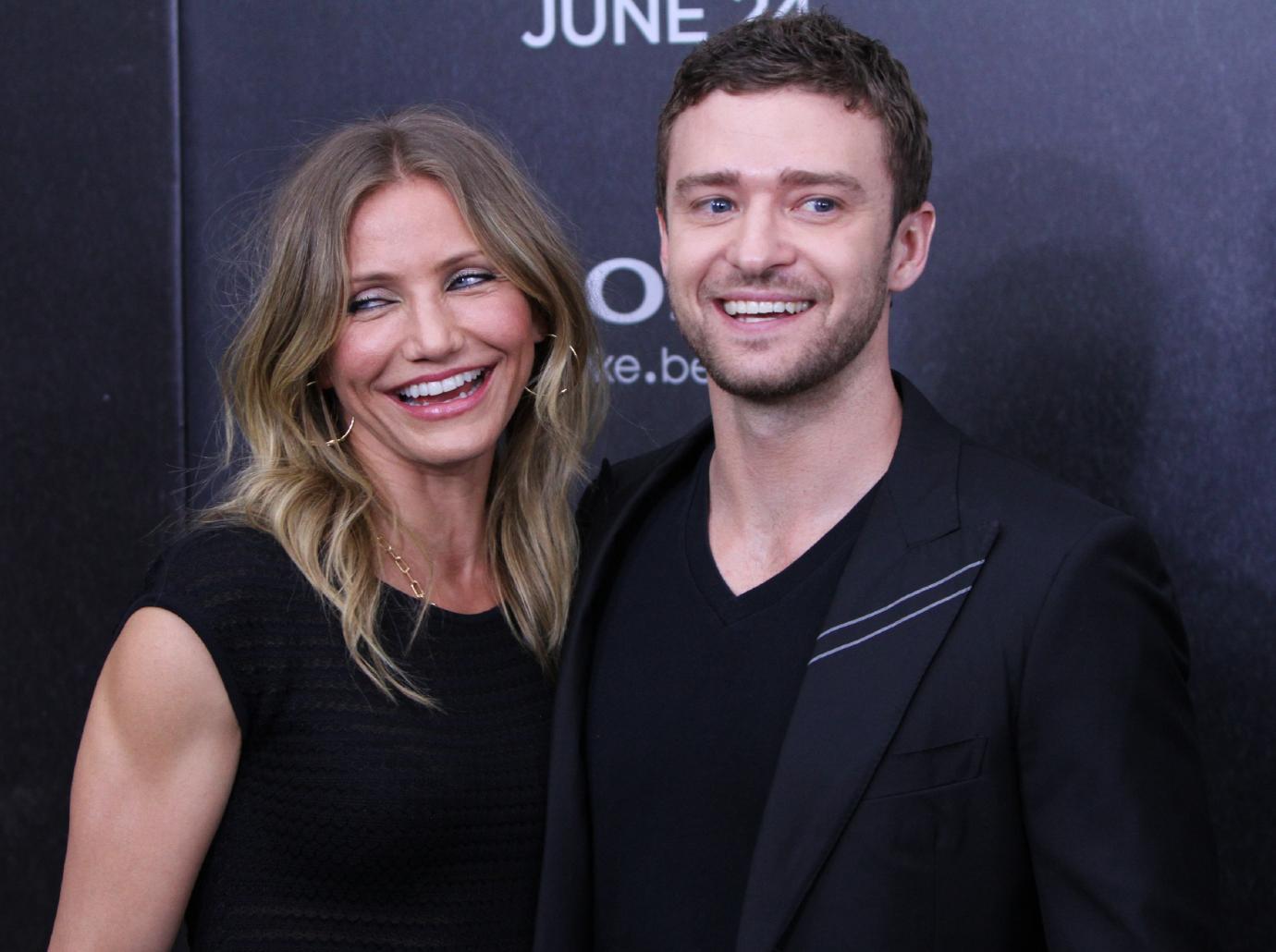 In 2004, the London based tabloid News of the World claimed that Timberlake had stepped out on his then girlfriend Cameron Diaz with model Lucy Clarkson. In turn, the musician sued the outlet claiming that they completely fabricated the story.
Article continues below advertisement
Luckily for the Friends With Benefits actor, the lawsuit was settled in London's High Court in 2005, when News of the World admitted the article was a complete fabrication.
Article continues below advertisement
Timberlake Caught Holding Hands With 'Palmer' Costar Alisha Wainwright Despite Marriage To Jessica Biel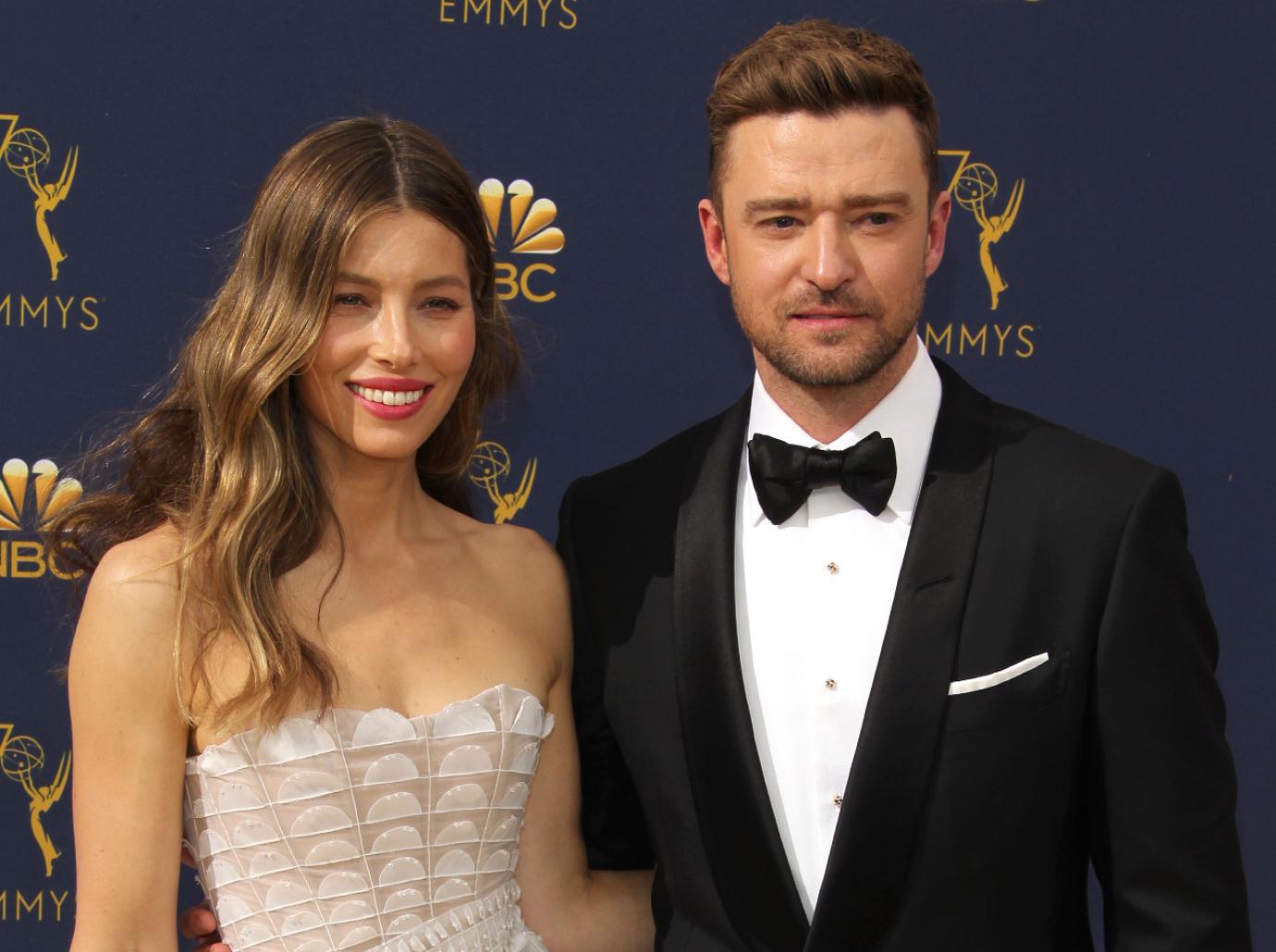 In November of 2019, photos were obtained by The Sun that showed Timberlake holding hands with Palmer costar Alisha Wainwright at a bar in New Orleans despite being married to Jesica Biel star since 2012.
An eyewitness to the actors encounter claimed that Timberlake and Wainwright were "smiling and laughing" during their break from filming the football drama. "At one stage he grabbed her hand and rested it on his knee. She then gently started stroking his leg," a source claimed. "Then he clutched her hand with both of his and was playing with her hands."
As OK! previously reported, the "Sexy Back" singer addressed the suspicious photos in a statement that read: "A few weeks ago I displayed a strong lapse in judgment — but let me be clear — nothing happened between me and my costar. I drank way too much that night and I regret my behavior. I should have known better. This is not the example I want to set for my son. I apologize to my amazing wife and family for putting them through such an embarrassing situation, and I am focused on being the best husband and father I can be. This was not that."