NEWS
White House Press Secretary Karine Jean-Pierre Bashed for Mispronouncing Former Treasury Secretary Steven Mnuchin's Name: 'Should Have Known This'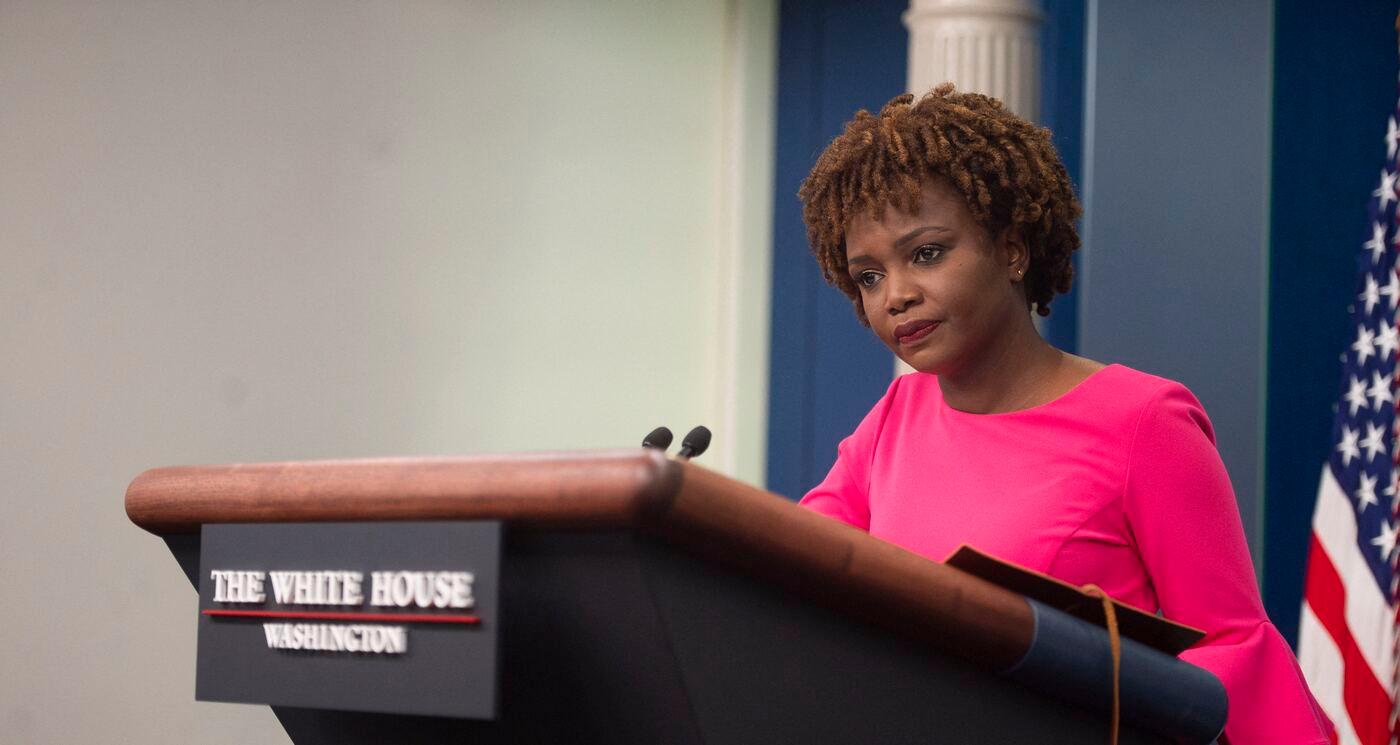 White House Press Secretary Karine Jean-Pierre was made fun of after she mispronounced former Treasury Secretary Steven Mnuchin's name wrong during a press briefing on Wednesday, May 24.
Jean-Pierre discussed Mnuchin, who worked under former President Donald Trump, in regard to the debt ceiling crisis.
Article continues below advertisement
"The secretary of the Treasury said and has said this as well – that prioritization is effectively a default," Jean-Pierre told reporters, referring to Treasury Secretary Janet Yellen.
"Steven, Steven, um, Munchkin," she said. "Munchkin said, and I quote, 'That doesn't make sense. The government should honor all of its obligations and the debt limit should be raised.'"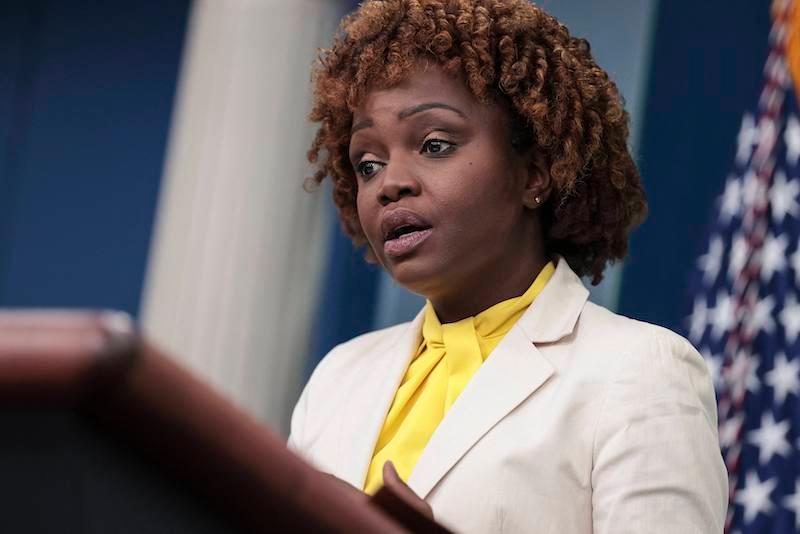 Article continues below advertisement
Of course, people couldn't help but laugh at her mistake. One person wrote, "She should have known this. It's not like this is a minor character in recent politics. It only proves how limited KJP is," while another said, "Whoops."
Meanwhile, some people stuck up for it since it isn't an easy to name to say out loud. One person said, "Close enough. If you don't know how it's pronounced, it can absolutely look like that," while another added, "That's funny!!! Oooops!!!"
A third user quipped, "Sounds good to me."
Article continues below advertisement
This is hardly the first time Jean-Pierre flubbed at a press conference.
In March, she spoke about families trying to illegally enter the U.S. border, and when someone asked her a specific question, she shifted the blame elsewhere.
"What we're going to promise is that we're going to do this," she said. "We're going to move forward with a, with this kind of system, this immigration system, that has been gutted, really truly gutted, by the last administration."
"We're gonna move forward and do it in a humane way," she continued. "We're gonna do it in a safe way. And we're going to do it in the way that moves us forward. And so what we have been seeing, what we have been dealing with, again, is trying to fix the damage that the last administration did. What we have done is we have opened the path to – we have opened the path to make sure that people have a way to get, to come through and to do it in a legal pathway."
Article continues below advertisement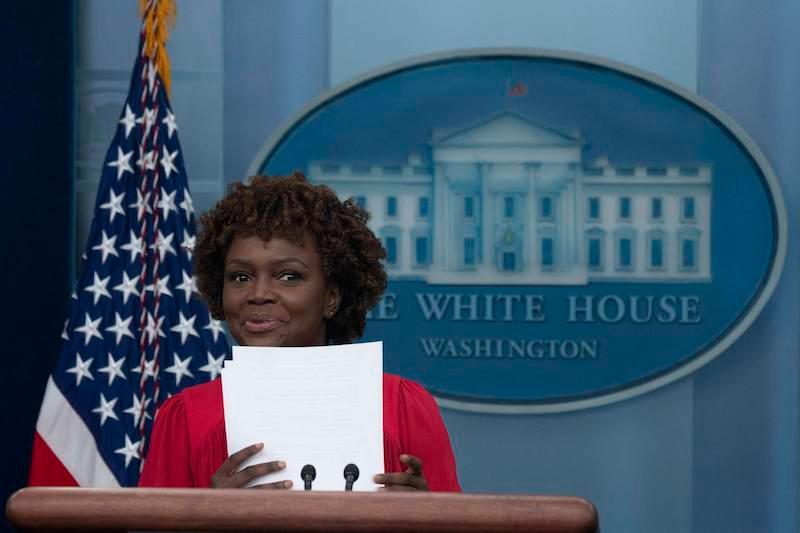 Never miss a story — sign up for the OK! newsletter to stay up-to-date on the best of what OK! has to offer. It's gossip too good to wait for!
Article continues below advertisement
People quickly slammed her for not making sense.
"I transcribed her answer and it's a complete word salad," one person said, while another added, "Word salad. More words. Talking."
"Emptier words have never been spoken by anybody not named Kamala Harris," another said, referring to how Harris strings words together.