NEWS
Reporter Lashes Out At White House Press Secretary Karine Jean-Pierre For Refusing To Call On Him In Briefing Room: 'I Need To Do My Job'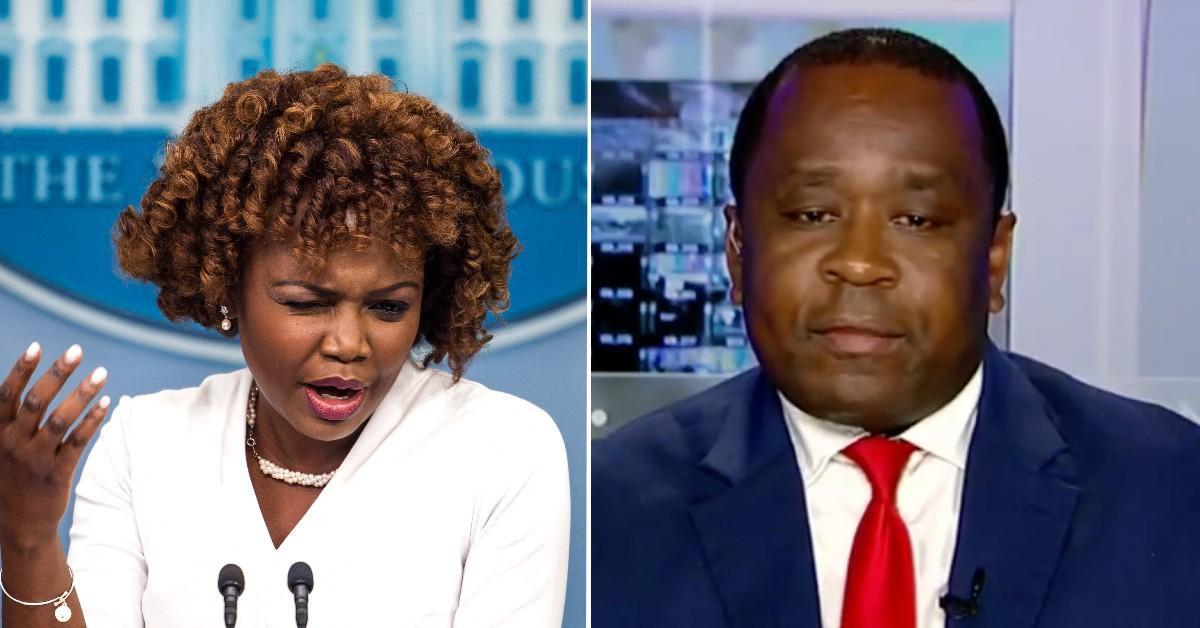 White House press secretary Karine Jean-Pierre is getting slammed for not calling on Today News Africa reporter Simon Ateba during the Monday, March 20, press conference.
At the White House briefing, Jean-Pierre spoke about mental health as the cast of Ted Lasso stood behind and next to her. Ateba then started to yell, and he was declined to ask a question.
Article continues below advertisement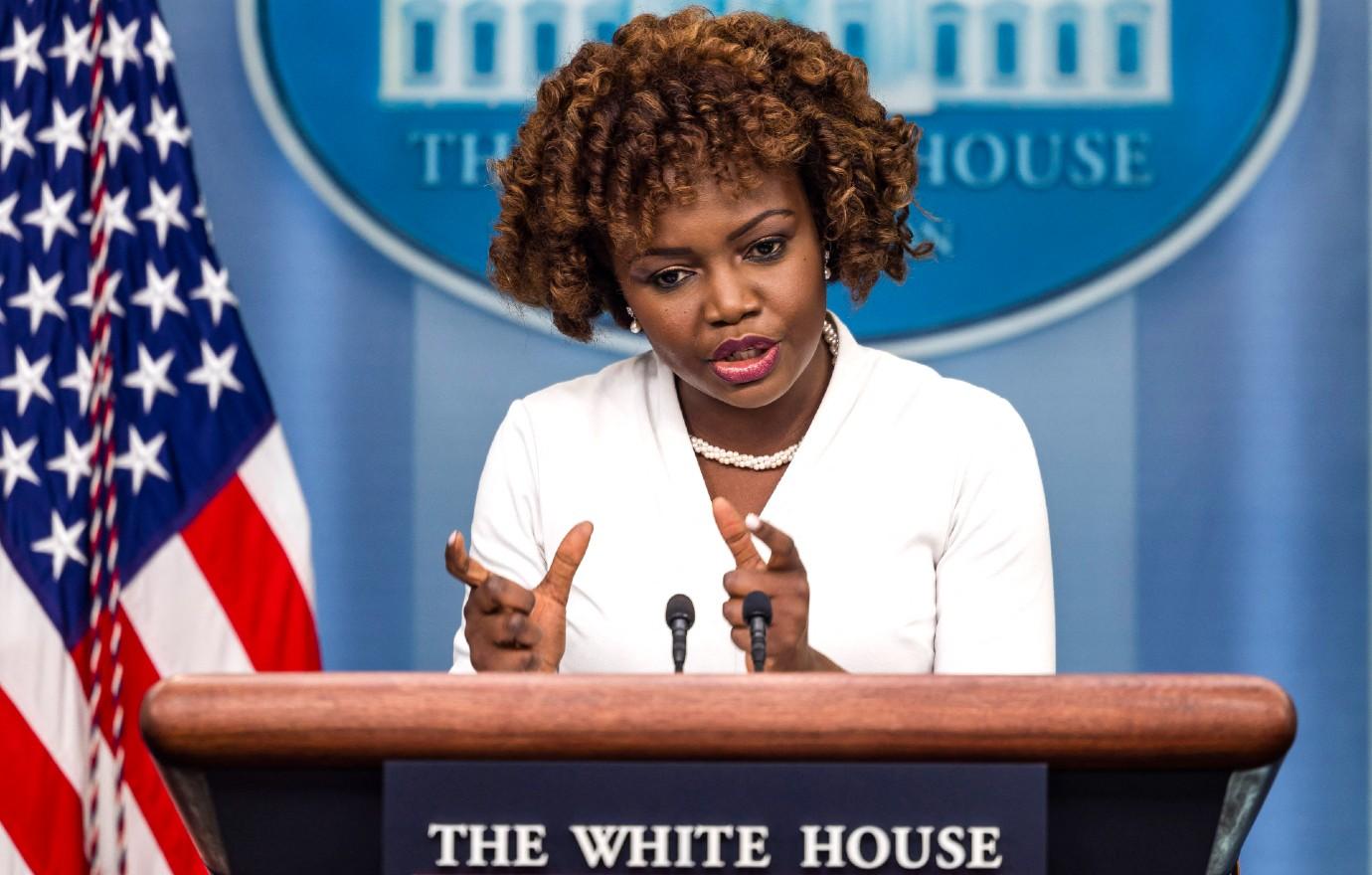 "The First Amendment protects the freedom of speech, the press and assembly, and the right to petition your government to seek redress. And that First Amendment says that I have the right to ask a question to do my job and the press secretary doesn't need to like me," Ateba explained to host Tucker Carlson on Tucker Carlson Tonight.
Article continues below advertisement
"[She] doesn't need to like me, date me, marry me... have two Black children with me. She doesn't need all that. She doesn't even need to like my accent, doesn't need to like what I look like [or] where I come from," he continued.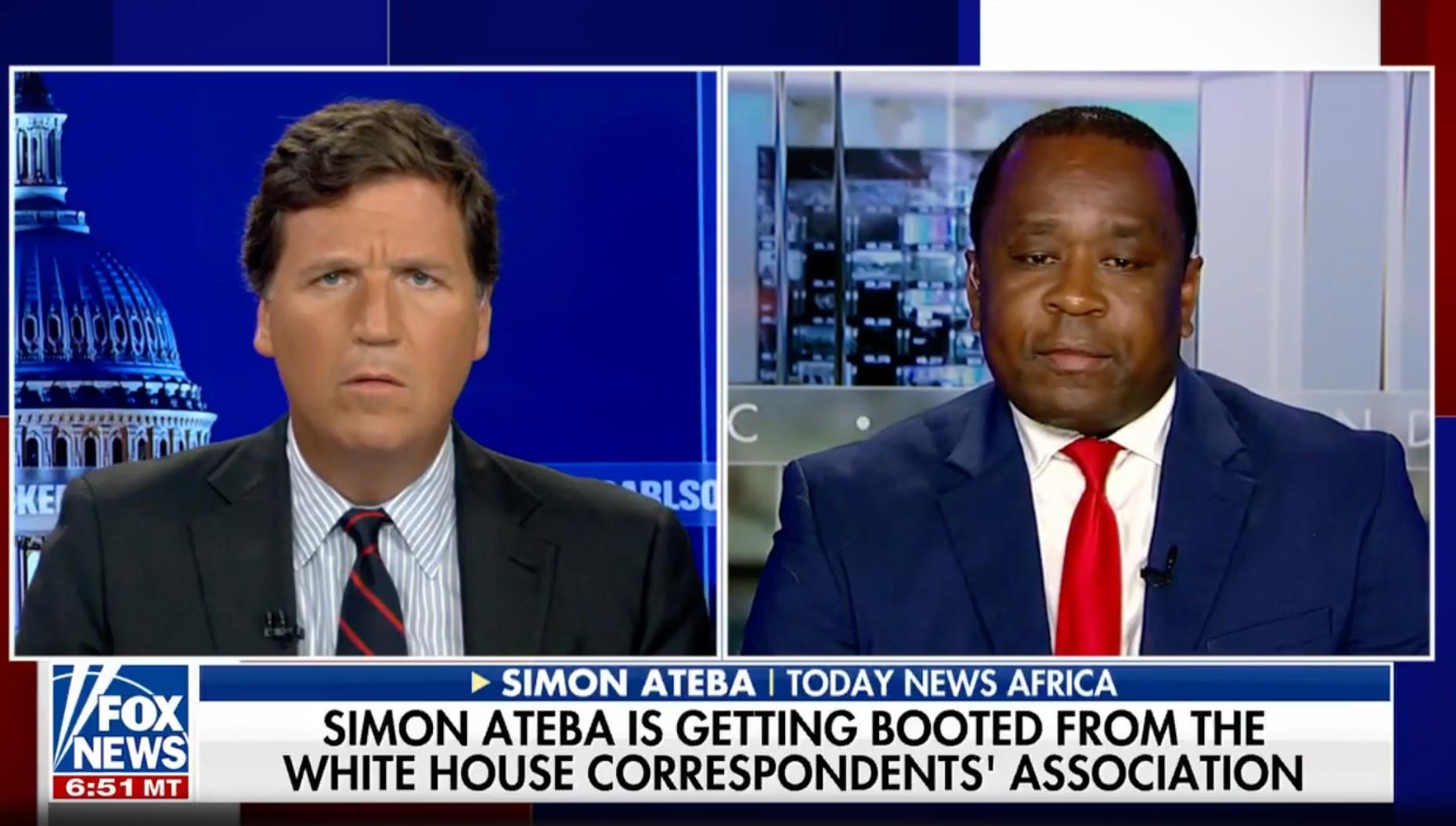 Article continues below advertisement
Ateba, who has clashed with Jean-Pierre before, claimed the White House "looks down" on him.
"So what has been happening in the White House is in the past seven months, I've done all the right things. I've not been called on. I've gone to [Jean-Pierre's] office to seek meetings. She said that she would meet with me next year," he said.
Article continues below advertisement
Never miss a story — sign up for the OK! newsletter to stay up-to-date on the best of what OK! has to offer. It's gossip too good to wait for!
"I've sent questions about the Nigerian election, about, you know, the problems, challenges in Africa. And they've not called on me. Even as the vice president is going to Africa, even as the first lady, Jill Biden, went to Africa, even went to receive 50 African leaders for the U.S. African summit in Washington, D.C. The guy who covers the White House, the African guy who covered the White House, is looked down upon in the greatest country in the world, in the most advanced country, where freedom of speech is protected," he continued. "I need to do my job. The freedom of speech and the press in the U.S. allows me to do my job. And that's the only thing that I'm trying to do. And they are stonewalling me, trying to help Karine Jean-Pierre. And it's a shame."