NEWS
White House Press Secretary Karine Jean-Pierre Gets Into Heated Clash With Reporter After Deflecting Questions About Donald Trump's Indictment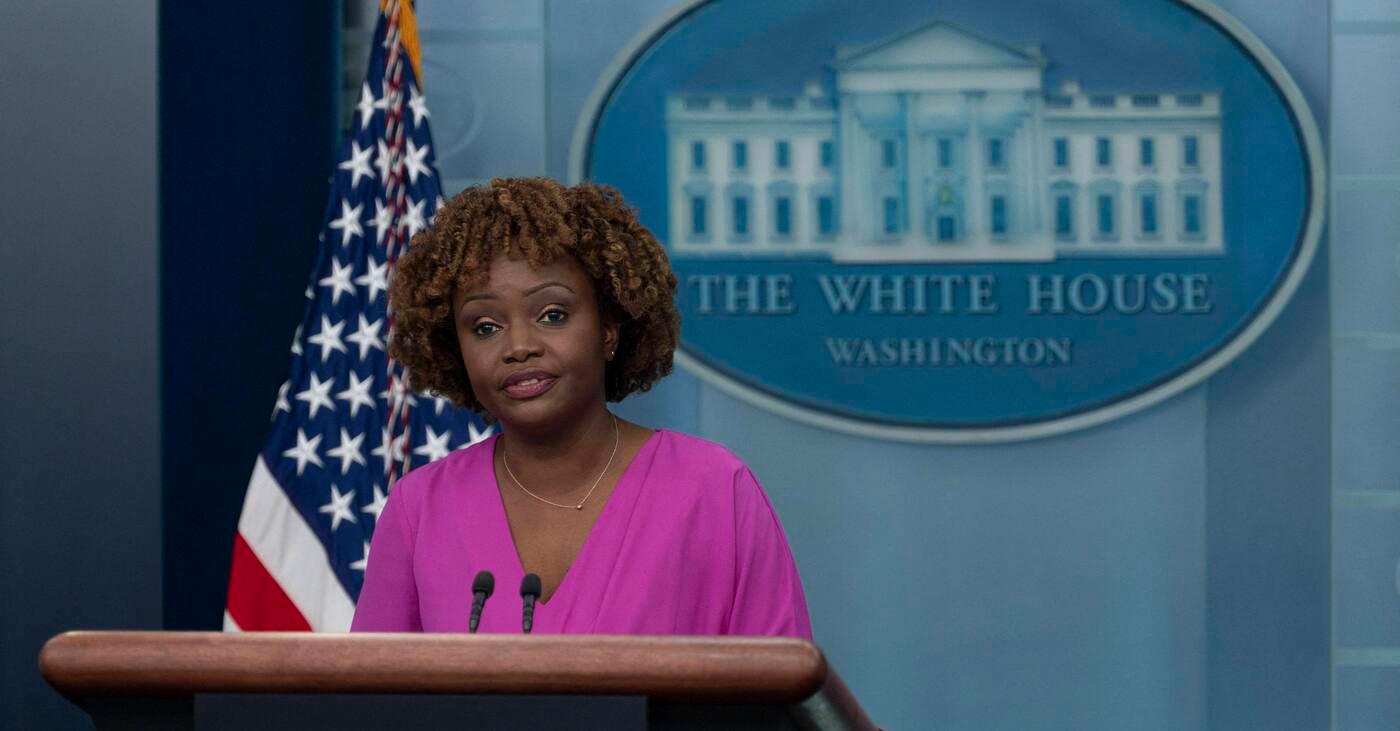 White House Press Secretary Karine Jean-Pierre had a heated interaction with New York Times reporter Michael Shear after he asked why the White House wasn't commenting on Donald Trump's recent indictment.
Article continues below advertisement
Jean-Pierre constantly tried to evade any questions about the 34 felony charges Trump, 76, is currently facing in connecting with allegedly paying Stormy Daniels $130,000 to keep quiet about their alleged affair, but Shear was confused why the White House doesn't mind talking about the January 6 Capitol attack.
"It was a moment for this president to have spoken to," Jean-Pierre said. "He had millions and millions of Americans who watched what was happening on Capitol Hill, something … many of us have never ever seen before. You know, and it was something that needed to be spoken to when you see something like that, our democracy, literally our democracy under attack. And so the president will never shy away when it comes to our democracy, when it comes to the fabric of who we are as a country and what makes this country what it is. And so it was a different, different moment and a different time."
Article continues below advertisement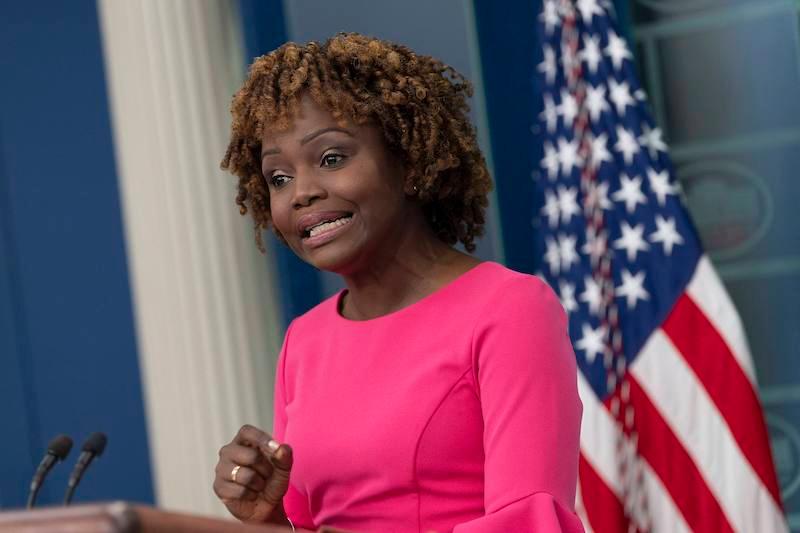 She continued, "When it comes to these types of cases, these criminal specific cases, we're just not going to comment. … I get you. I know there's a broader question of what this means, the precedent and what the president is going to decide or make decisions that he might make, like hypothetical questions. I'm just not going to comment from here on that."
Article continues below advertisement
But Shear pushed back, explaining that "500 cases" were brought by those who entered the Capitol building on that day.
Jean-Pierre then stressed that "people died" from those awful events.
"Karine, I don't need a lecture on the fact that people died," Shear exclaimed, to which she replied back, "But you're lecturing me!"
Article continues below advertisement
"I'm not!" Shear shot back. "I'm asking questions, and what I'm saying is there are millions of people out there watching today. You call Jan. 6 'historic.' It was absolutely historic. None of us have ever seen that before. Nobody's seen this before either."
"There are millions and millions of Americans watching [for] the first time in 250 years a former president be hauled into court and processed for arrest. That means something. That has some effect, potentially, I suspect on American democracy and on how the rest of the world – the president has talked a lot about how the rest of the world sees the United States in the wake of January 6, totally valid. Why isn't that – why isn't there a similar kind of assessment about how the world is watching us now?" he added.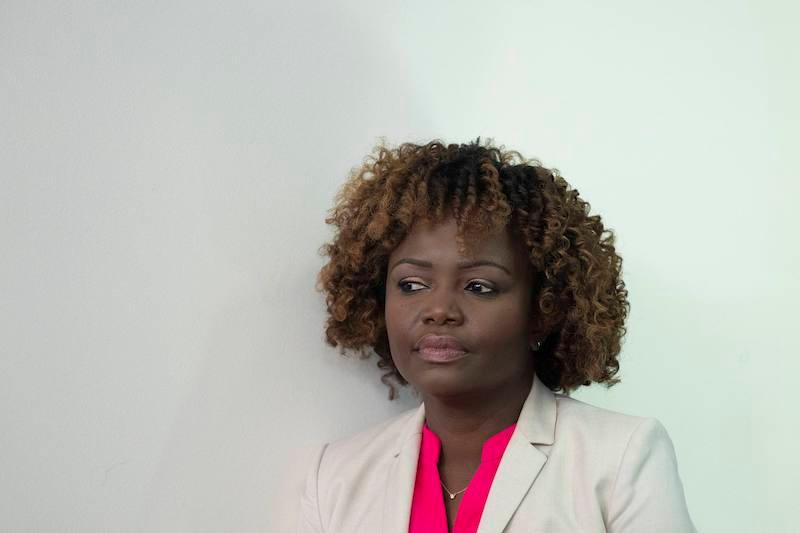 Article continues below advertisement
Never miss a story — sign up for the OK! newsletter to stay up-to-date on the best of what OK! has to offer. It's gossip too good to wait for!
But Jean-Pierre insisted she heard his question and claimed January 6 "was a different moment."
"It was something that was incredibly devastating. People died on that day and were harmed. And it was just – it was just something that we saw visually that we reacted to, and many people were scared in that moment. And as the president was taking office as the next president of the United States, a president that ran on bringing the country together, on protecting our democracy. It was something that it was important to speak to at that moment," she stated.
She added, "When it comes to a criminal investigation like this that is ongoing, we are just not going to comment, we're not going to interfere, we're not going to politically interfere from here. And we've been consistent."