ROYALS
Kate Middleton 'Angry' With Queen Consort Camilla Over Coronation Invites: 'There Is Tension There'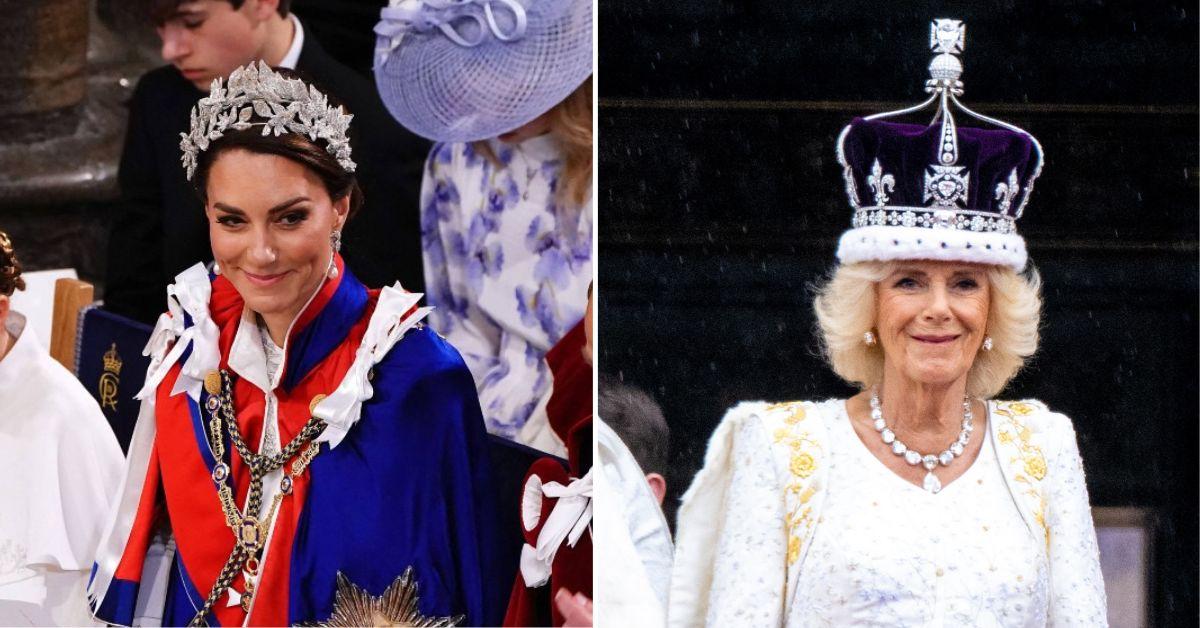 Kate Middleton and Queen Camilla have some beef!
On Tuesday, May 16, royal biographer Tom Bower appeared on Dan Wootton Tonight to share his thoughts after Kate noticeably did not curtsy for Camilla as she exited Westminster Abbey on coronation day. On air, the royal expert claimed the tension between the two was related to the coronation guest list.
Article continues below advertisement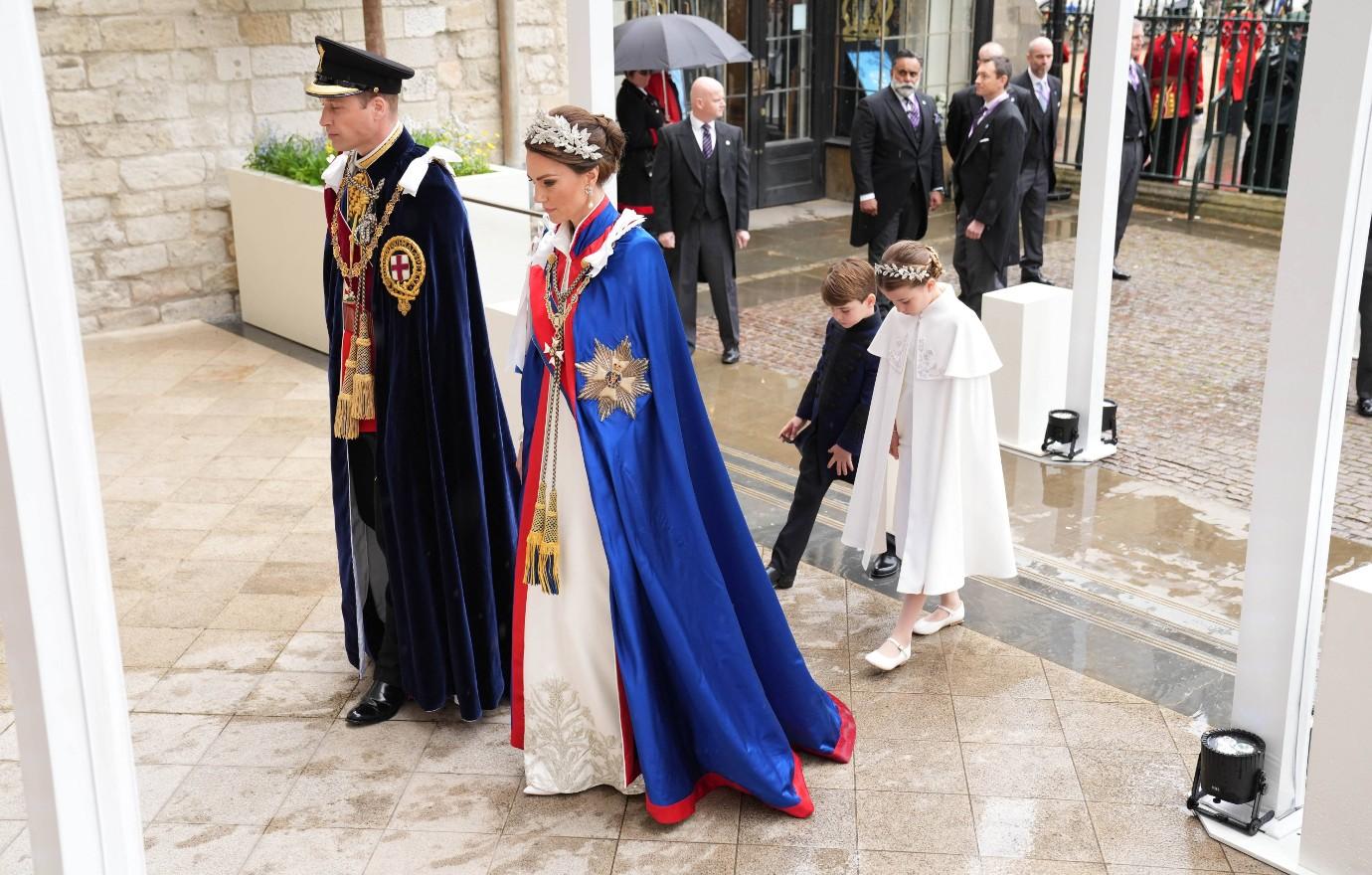 "Camilla brought 20 Parker Bowleses to the coronation and there were four Middletons," he said, adding that Kate's siblings were not allowed to bring their significant others to the May 6 celebration.
"If you look at the coronation footage, as the king and queen leave the thrones and head for the exit of Westminster Abbey," Bower pointed out, "you'll see that everyone bows and curtsies to the king and no one moves a limb, a muscle, when Camilla passes."
Article continues below advertisement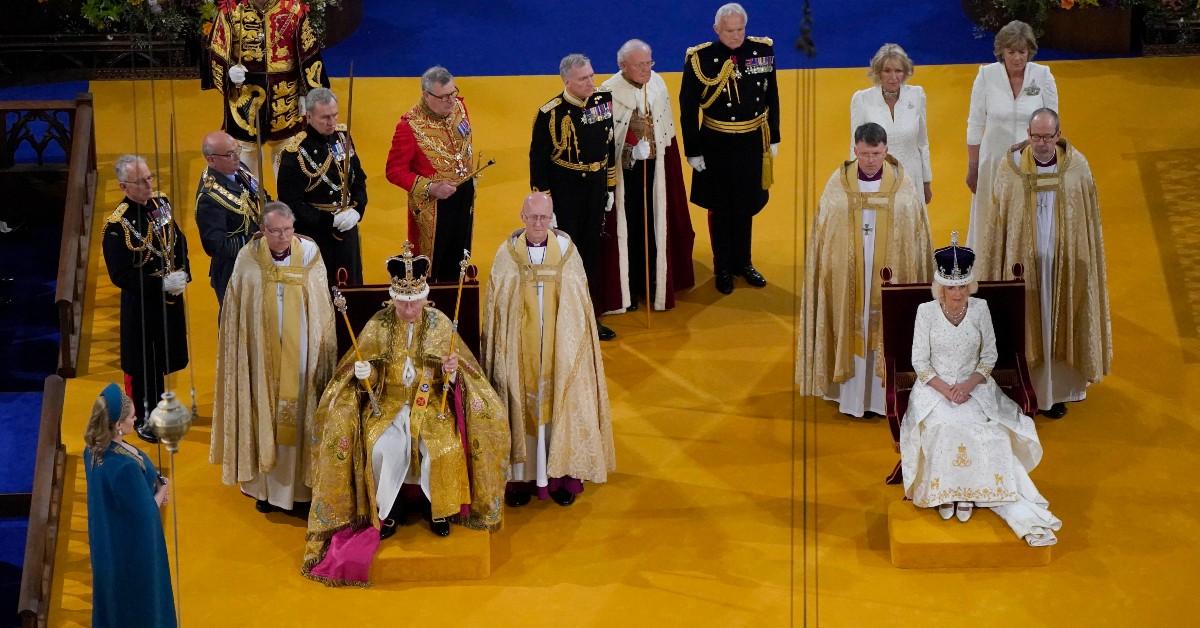 "And that's because they were angry with Camilla," the 76-year-old confessed. "All the people that helped Camilla get the crown on her head were excluded from that coronation, and they were furious."
"Kate and William were angry too. That anger went right through that small part of the congregation by the throne, at the center of Westminster Abbey," Bower continued, calling out the Duke and Duchess of Cambridge. "And in that moment it was absolutely noticeable to those people who had been excluded that nobody — let alone Kate — curtsied to Queen Camilla."
Article continues below advertisement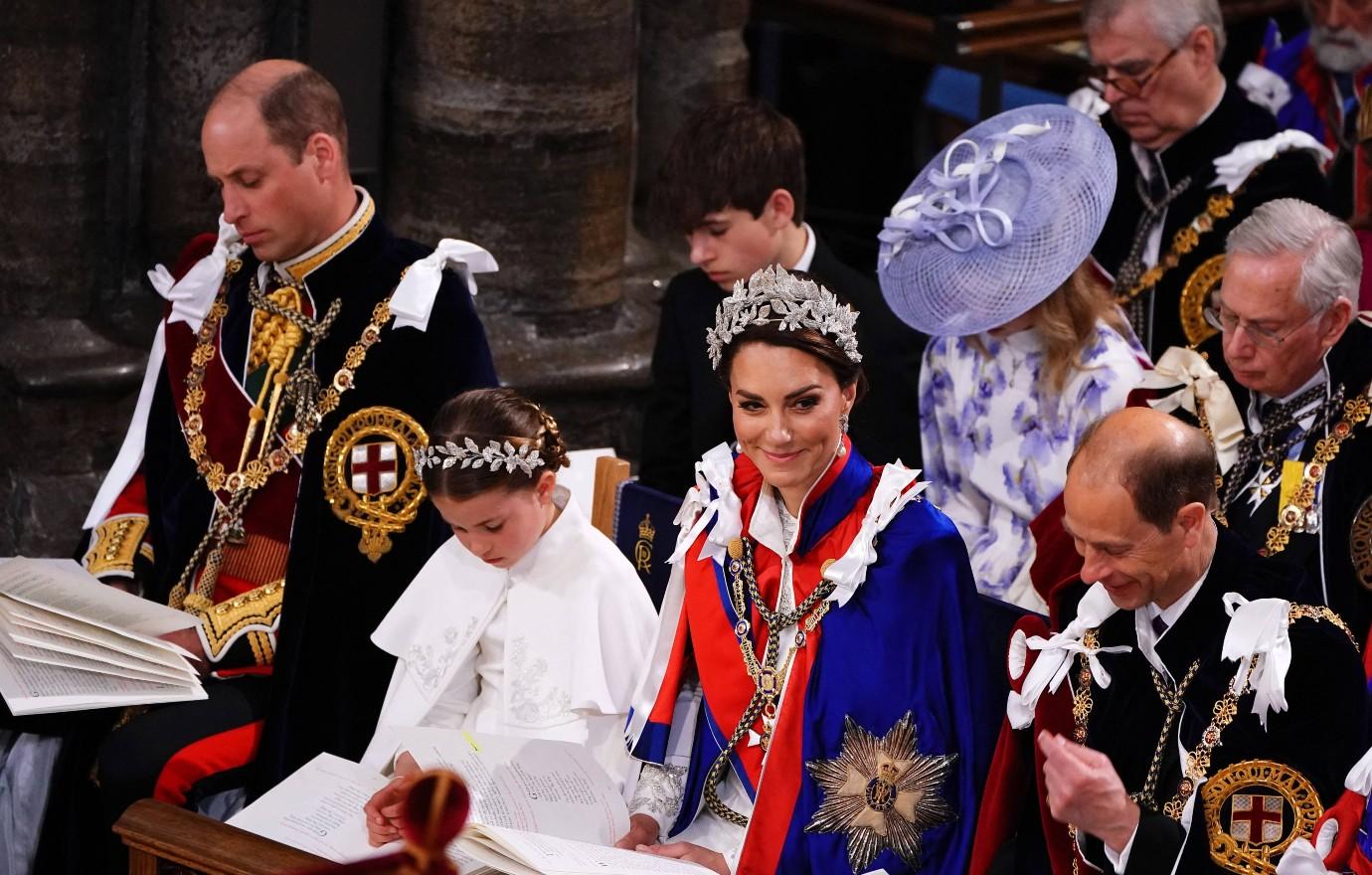 Throughout King Charles' big day, the stress between the stepmom-in-law and daughter-in-law clearly persisted.
"And what was even more noticeable was, at the Windsor concert the following day, William makes no reference to Queen Camilla [in his speech]. So there is a tension there," the writer said.
Article continues below advertisement
Never miss a story — sign up for the OK! newsletter to stay up-to-date on the best of what OK! has to offer. It's gossip too good to wait for!
The Rebel Prince author then shifted his focus to the 75-year-old's feelings on the the drama surrounding the coronation.
"The whole problem with Camilla is that she's exhausted at the moment," said Bower. "Those who met her in the weeks before the coronation noticed a very tired, very worn-out woman with telltale signs of age, and she's clearly exhausted by the whole thing."