ROYALS
Kate Middleton Has A 'Very Different' Memory Of The Flower Girl Dress Incident That Made Meghan Markle 'Cry,' Explains Source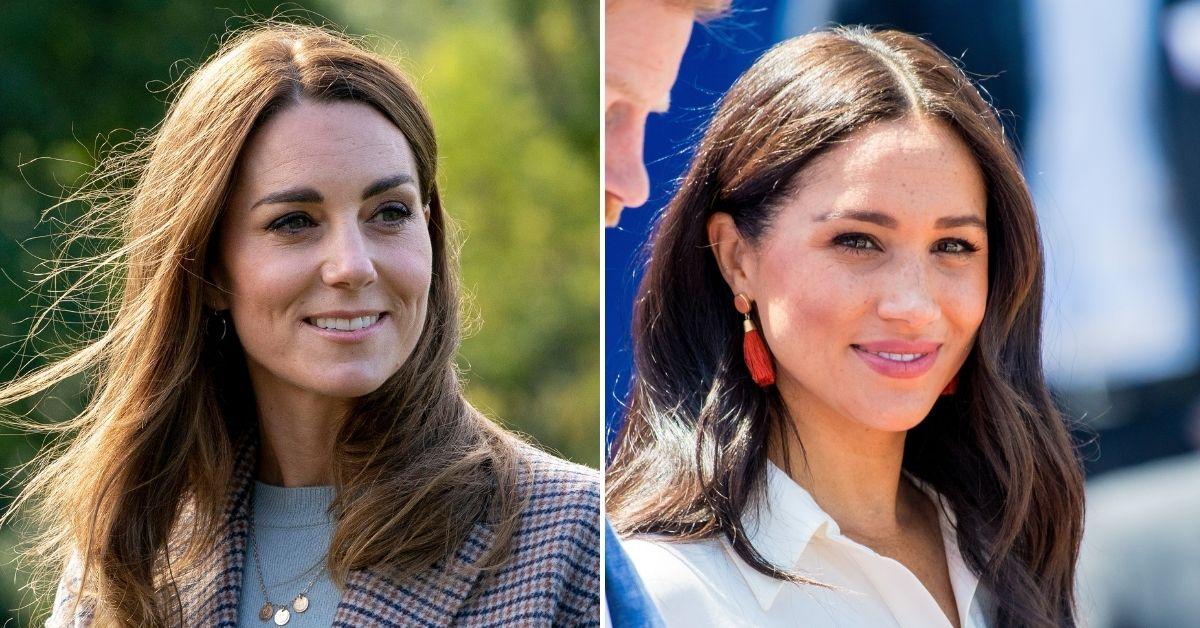 A misunderstanding? Kate Middleton apparently does not think that Meghan Markle told the whole story about the flower girl dress incident during her and Prince Harry's bombshell interview with Oprah Winfrey.
"Kate is caught between a rock and a hard place," a source recently said. "She wants to speak up and help the crown rebuild their image, but she is not one for confrontation nor escalation. Kate will eventually speak out about some of the bombshells dropped by Meghan, especially the crying incident."
Article continues below advertisement
"She didn't like that she was called out by name when many of the other members of the royal family were not," an insider explained. "Kate also did not like the implications that she and other members of the royal family were jealous of Meghan, that was never the case."
When Meghan was asked by Oprah about her relationship with Kate, the Duchess told the talk show titan, "The narrative with Kate, it didn't happen." The Suits actress was referring to reports that she made Kate cry before her 2018 wedding, at which Princess Charlotte was a flower girl.
Article continues below advertisement
"A few days before the wedding, she was upset about something," Meghan said. "The issue was correct — about flower girl dresses… And it made me cry. It really hurt my feelings. … What was hard to get over was being blamed for something that not only I didn't do but that happened to me. Everyone in the institution knew it wasn't true.
"I'm not sharing that piece about Kate in any way to be disparaging to her. I think it's really important for people to understand the truth," Meghan said, adding that the story was the beginning of a "character assassination" against her.