ROYALS
Meghan Markle Slams Rumors She 'Calculated' Megxit — Insists 'I Left Everything Because I Loved Him'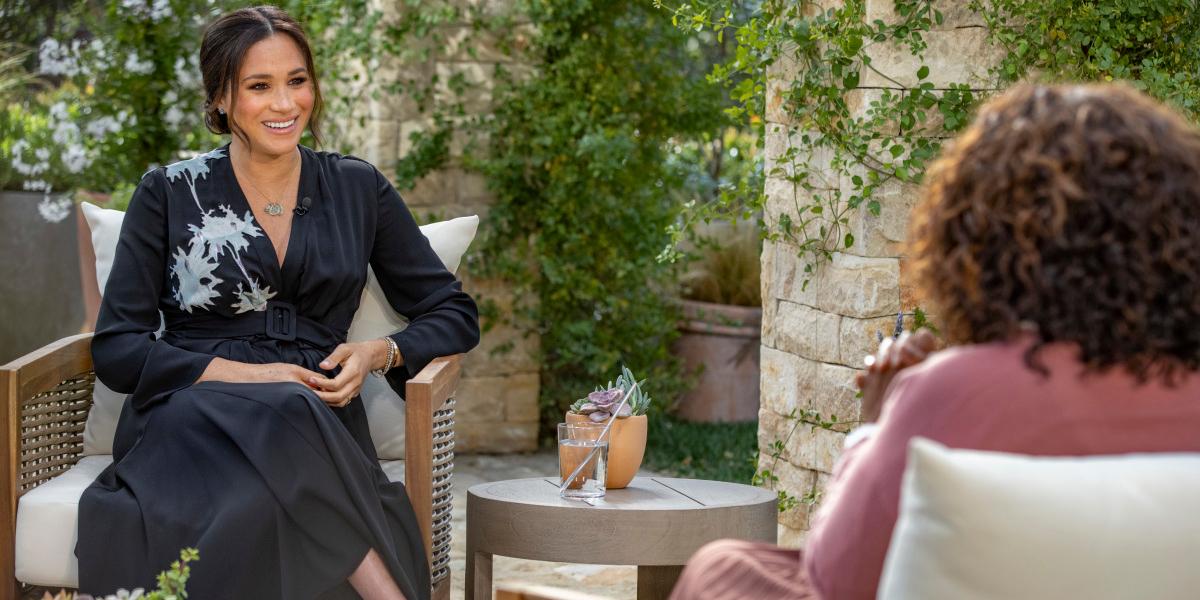 Despite worldwide speculation that Meghan Markle orchestrated "Megxit," the Duchess of Sussex made it crystal clear on Sunday, March 7, that the move was not "calculated" and that there were no plans to remove herself and Prince Harry from the royal family.
"Can you imagine how little sense that makes? I left my career, my life, I left everything because I loved him," the 39-year-old Suits actress told Oprah Winfrey during their bombshell interview.
Article continues below advertisement
"There was no guidance as well. There were certain things that you couldn't do — there is no class on how to speak, how to cross your legs, how to be royal. That might exist for others, but that was not something that was offered to me," Meghan explained.
"Even down to the National Anthem, no one thought to say, 'You're American.' That's me, late at night googling ... I need to learn these 30 hymns for church. We were doing the training behind the scenes because I wanted to make them proud."
Article continues below advertisement
As for Harry, the red-headed prince said that he "wouldn't have been able to" step back as a senior member of the royal family if not for his wife.
"There was a bigger purpose, other forces at play I think throughout this whole process. I am the last person to think ... but it's undeniable, so yeah she — without question, she saved me," Harry said.
Article continues below advertisement
"Following conversations with The Duke, The Queen has written confirming that in stepping away from the work of The Royal Family it is not possible to continue with the responsibilities and duties that come with a life of public service," Buckingham Palace noted in a statement.
"The Duke and Duchess of Sussex remain committed to their duty and service to the U.K. and around the world, and have offered their continued support to the organizations they have represented regardless of official role," a spokesperson for Meghan and Harry said at the time.