BABIES
New Mom Kelly Osbourne Seen For The First Time With Baby Boy Sidney In L.A.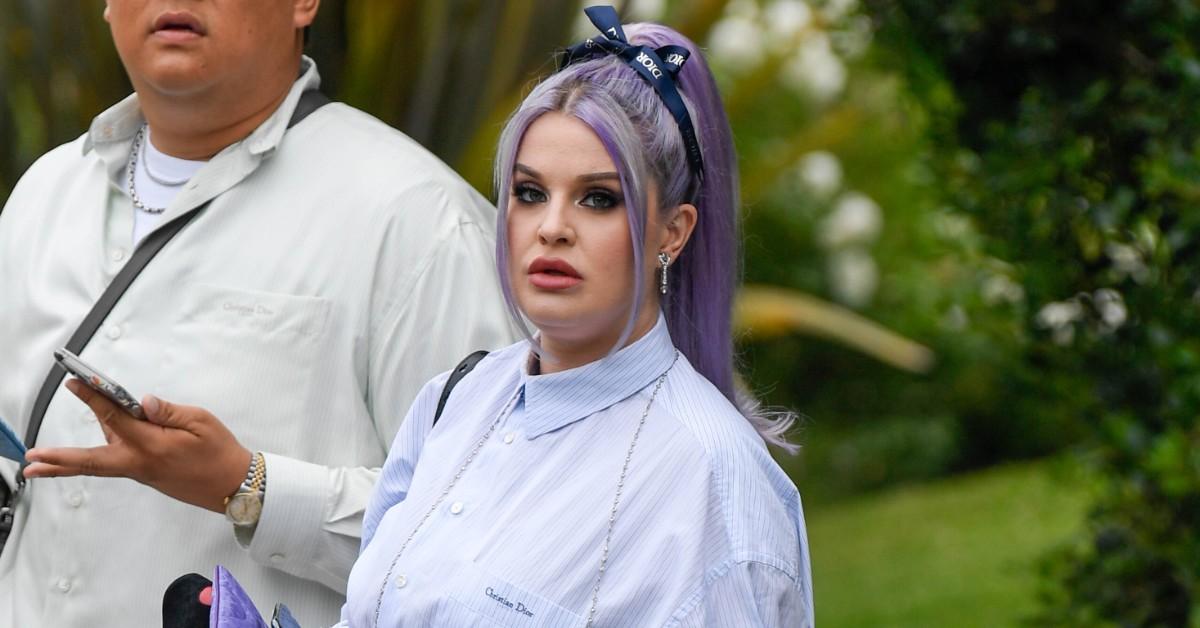 Mother-son bonding time! Kelly Osbourne was seen out and about with her newborn son, Sidney, for the first time since the little one's arrival.
Earlier this week, the duo was photographed in Los Angeles, with the famous offspring pushing her baby boy around in a stroller. Dressed in a pair of stylish camouflage cargo pants and a black sweatshirt, Kelly walked around the neighborhood with a black Prada bag and leather purse over her shoulder.
Article continues below advertisement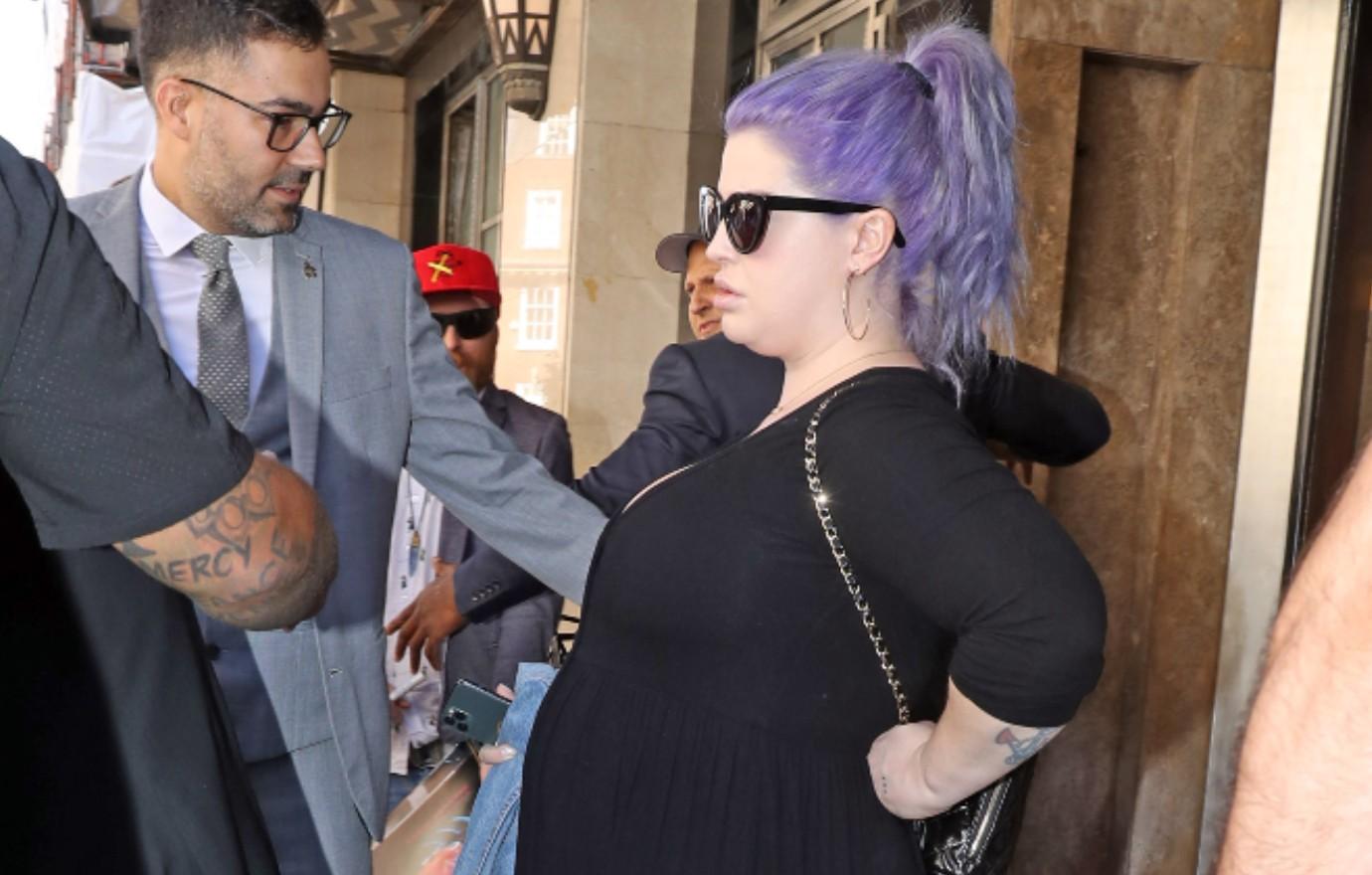 Kelly announced she was expecting her first child with boyfriend Sid Wilson in May 2022 and has been open about her pregnancy journey in the months following.
Despite offering details about herself, Kelly has remained tight lipped about her baby boy — though the same can't be said for her famous parents, Sharon and Ozzy Osbourne.
Article continues below advertisement
Ozzy, 74, accidentally spilled the sex of his grandchild ahead of his arrival. In September 2022, the now-retired musician — who announced late last month that he was done with touring and canceled the remainder of his tour — spilled to a news outlet, "Kelly is big and she's beautiful… She's having a baby boy."
After he let the cat out of the bag, Kelly confirmed the joyous news, saying of the situation, "He's told everyone the gender of my baby before I got the chance to. And I'm like 'Oh dad, come on.'"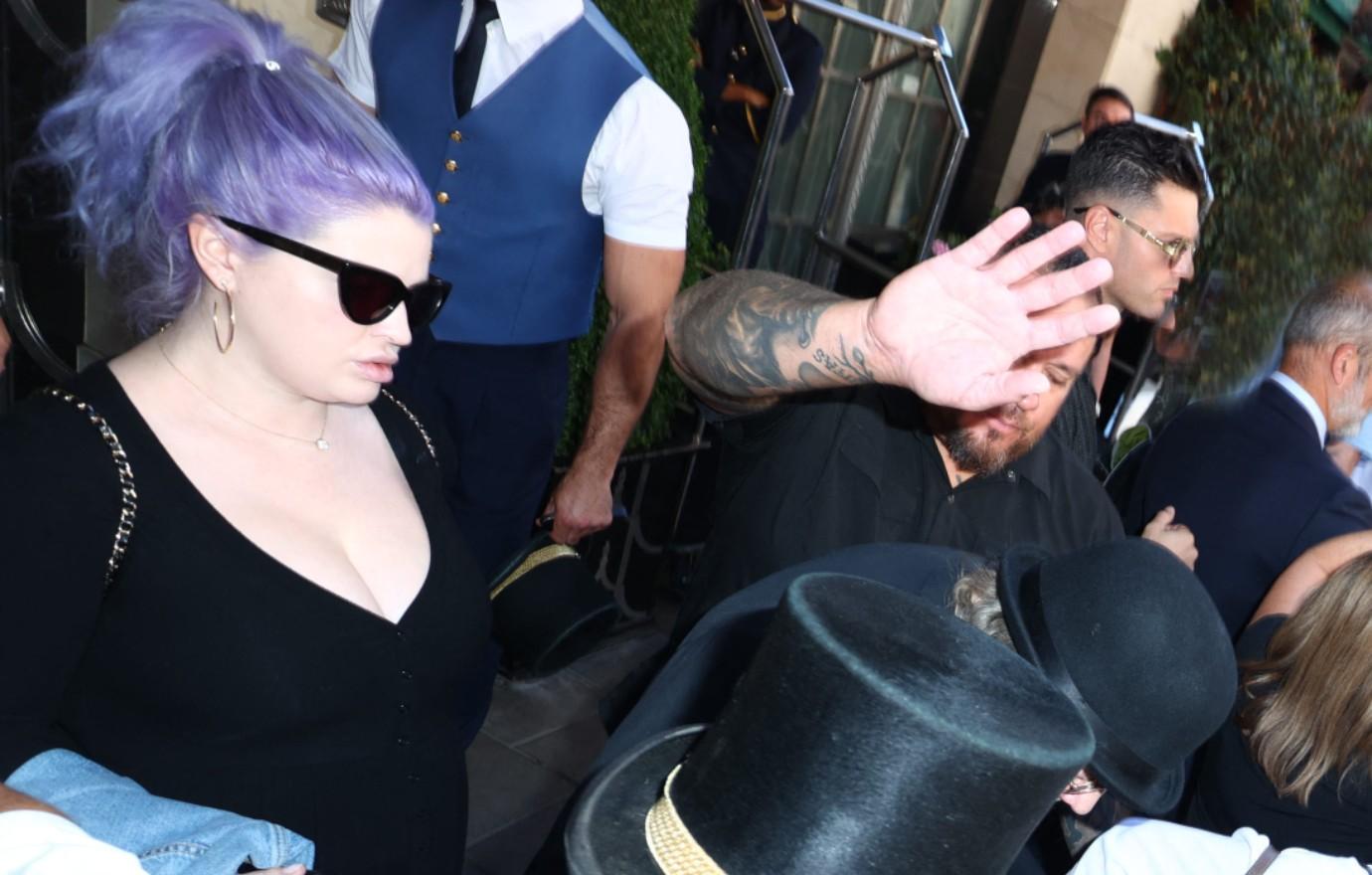 Article continues below advertisement
"Every single day he does this little song and this dance about how excited he is," she added in her own interview. "He is so excited that it's a boy."
Meanwhile, her mom also had a problem keeping her mouth shut about her grandson. Sharon spilled on her U.K. chat show, The Talk, in early January that the couple named their bundle of joy Sidney.
"She won't let a picture go out of him, and I'm so proud of her," Sharon lovingly said, adding that both her daughter and grandson are "doing so great, so great."
The name reveal was also confirmation that Kelly welcomed her baby — news the new mom had yet to share.
Article continues below advertisement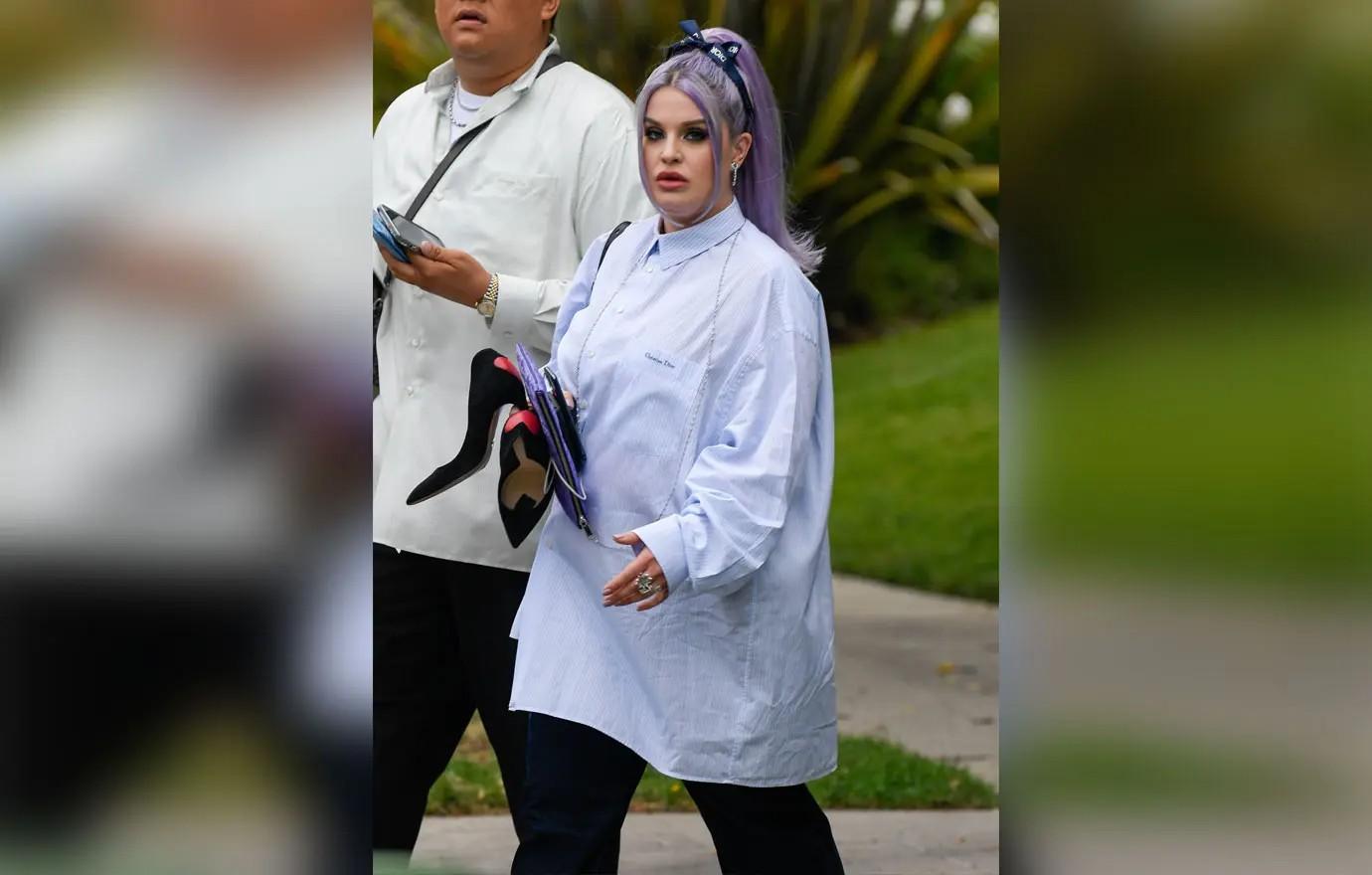 Sharon's eagerness to gush over the newest addition to the Osbourne family didn't sit well with her daughter, who seemed to shade her famous mom for sharing details about her child that she wanted to keep private for the time being.
Taking to her Instagram Story one day after The Talk episode aired on January 3, Kelly wrote, "I am not ready to share him with the world. It's no one's place but mine to share any information on my baby."
Article continues below advertisement
Daily Mail obtained photos of Kelly out with her newborn.