EXCLUSIVE
Is Kellyanne Conway Too Controversial To Hit Tyra Banks' Ballroom On 'Dancing With The Stars'? She's 'Too Divisive,' But 'This Isn't About Politics'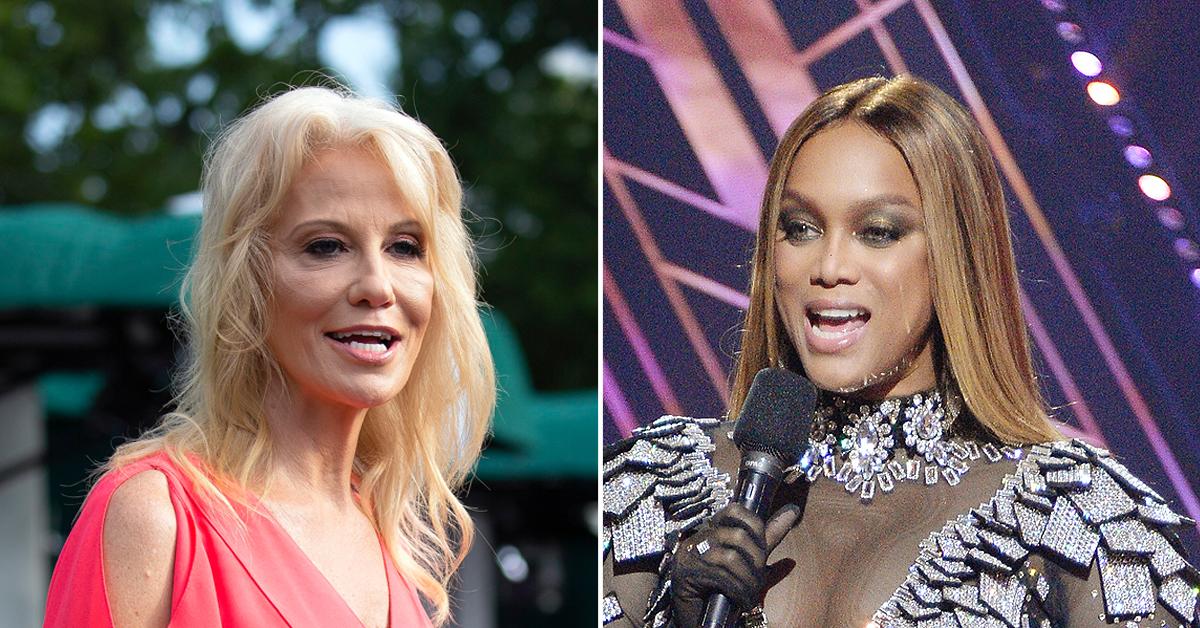 Dancing with drama? While Tyra Banks has made it clear that she welcomes controversial celebrities onto the ballroom floor (we're looking at you, Carole Baskin!), OK! has learned that Donald Trump's former campaign manager, Kellyanne Conway, may be a stretch... even for Ms. Banks.
Article continues below advertisement
"The show is reaching out to potential stars right now," a source tells OK!. "There will be the normal bunch of athletes, pop singers and reality stars. However, each season the show has always cast someone controversial to create buzz. Last season it was Carole Baskin from Tiger King, next season it could be Kellyanne Conway."
Article continues below advertisement
However, the source dishes, "Tyra and the other executives are split down the middle. Some think Kellyanne would be great; others think she is too divisive for a show that appeals to both Democrats and Republicans."
Insiders add that, at the end of the day, Tyra is a brilliant businesswoman and believe the right contestant choices will be made. "This isn't about politics, this is about getting people to watch," adds a TV source.
News of Kellyanne's possible appearance on the reality dance show comes after she recently made headlines for some controversial family drama.
As OK! previously reported, the former counselor to the ex-president was under investigation, according to reports, after an alleged topless photo of her underage daughter Claudia was said to be posted to her Twitter account.
Article continues below advertisement
After the 16-year-old was informed about the questionable alleged pic posted to Kellyanne's Fleets on the social media app — similar to Instagram's Story feature, deleting 24 hours after it is posted — Claudia seemed overwhelmed, distressed and confused.
Claudia said she was unsure how a picture of this nature could make it to the interwebs, and she has since taken a break from social media. "We are really tired of being headlines," she told her followers.
Article continues below advertisement
Prior to her social media hiatus, Claudia posted multiple TikToks airing out her family's dirty laundry.