NEWS
Kevin Hart Reveals Will Smith Is 'Apologetic' 4 Months After Oscars Slap: 'He's In A Better Space'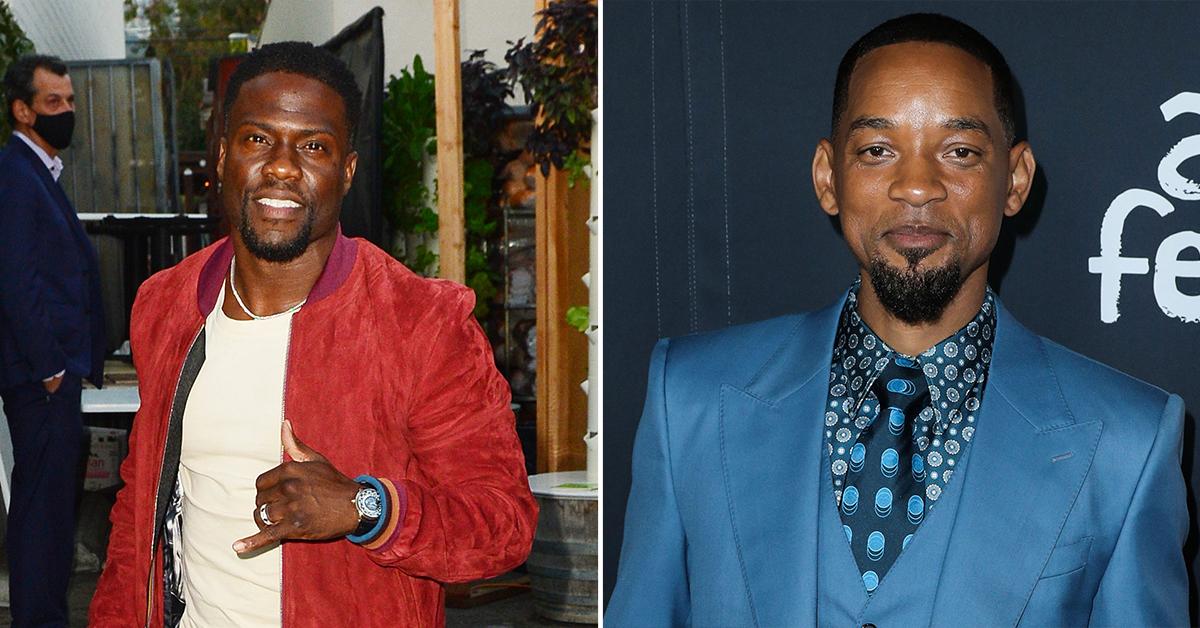 Four months after Will Smith slapped Chris Rock at the 2022 Oscars, it seems like the former had had some time to reflect on his actions.
"Will is apologetic, you know, he's in a better space, of course, than what he was after. People are human and as humans sometimes we make mistakes. So it's not about talking about the past, it's about acknowledging the present and doing your best to move forward," Kevin Hart, who is pals with both Rock and Smith, told Entertainment Tonight. "I can get only hope that the two of them find a way to find some solace in that and move past it. I just like good energy. I love to see people be the best."
"I still love him, I still love Chris, and, you know, you can't judge a person by one thing," he added. "Ultimately, life goes on and people grow, so give him the opportunity to do so."
Article continues below advertisement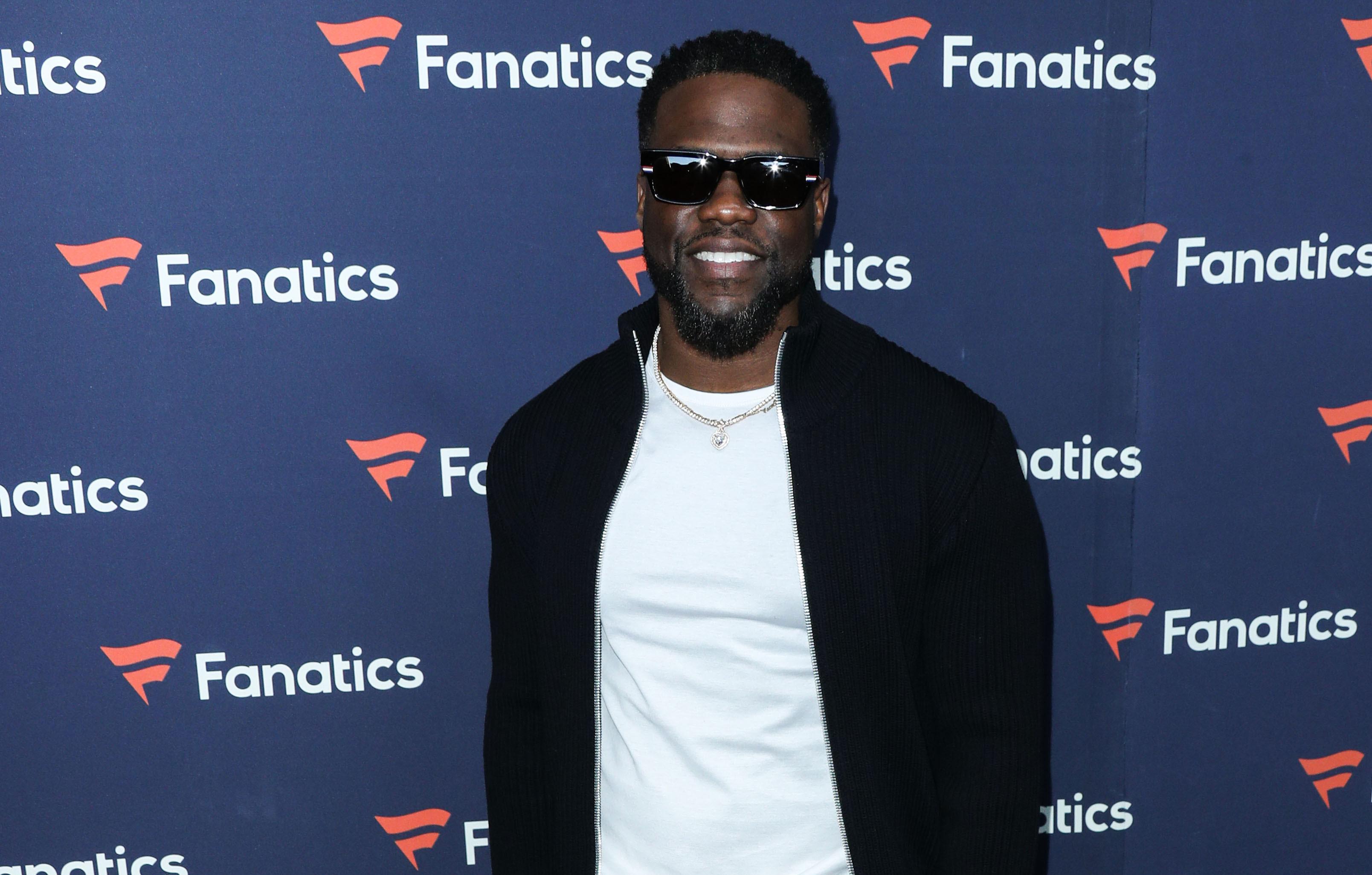 Article continues below advertisement
In the past few months, some of Rock and Smith's friends have spoken about that unforgettable night.
"There's a difference between comforting and deescalating, that's number one," Tyler Perry, 52, said while speaking to Gayle King at a Tribeca Film Festival event. "And I left early to get to Chris to make sure he was OK. Being friends with both of them has been very difficult."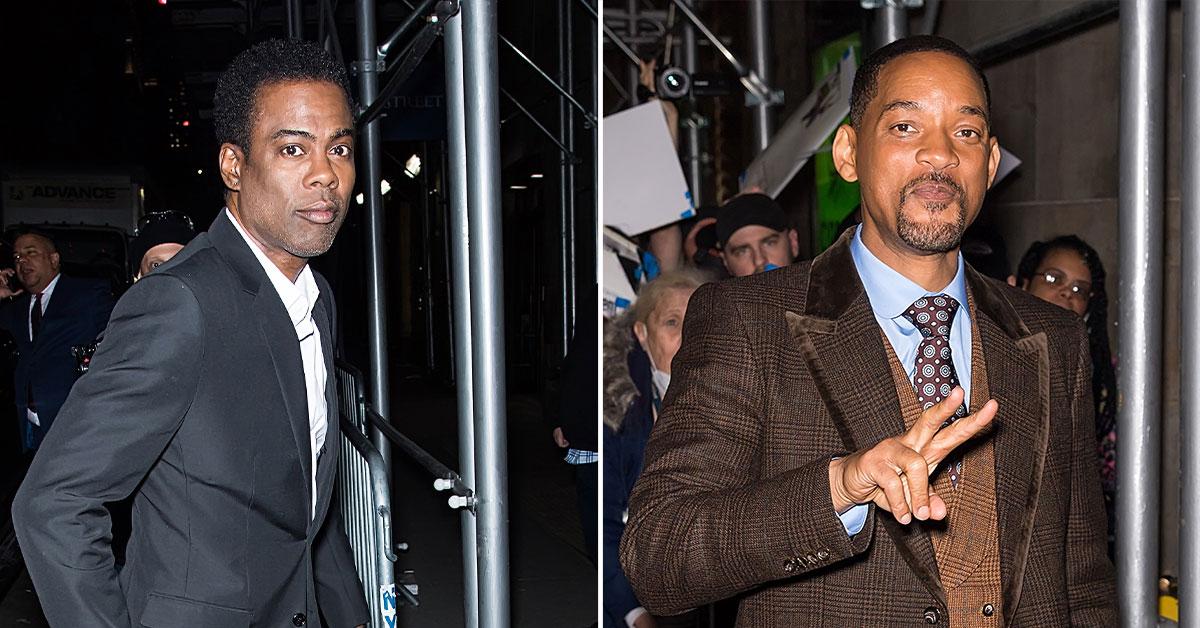 Article continues below advertisement
At the event, Rock got on stage and made a joke about Smith's wife, Jada Pinkett Smith.
"Jada, I love ya. G.I. Jane 2, can't wait to see ya," he joked, referring to her bald head. However, Rock didn't know Jada suffers from a condition called alopecia, a disorder in which the hair falls out.
Will then got on stage and slapped the comedian across the face. "Keep my wife's name out your f**king mouth!" he later said while at his seat.
The Fresh Prince of Bel-Air alum went on to win an Oscar for his role in King Richard, but he later resigned from the Academy of Motion Picture Arts and Sciences. Will also later apologized via social media.
Since then, the two have remained quiet about the situation.