Keyshia Cole Breaks Silence On Mother Frankie Lon's Death: 'You Can Never Prepare For Something Like This'
Keyshia Cole has paid tribute to her late mother Frankie Lons after she passed away earlier this week.
Article continues below advertisement
"This is so hard man. Can't really even find the words. SMH. I honestly don't even know how to feel," the 39-year-old captioned a series of photos of the two together. "You can never prepare for something like this... Ever!!! but you will be missed."
"It's crazy because... For weeks I've been quoting you, from the goose that laid the golden egg, to calling Neffe shoes slow burners, cause they were bought scuffed up already 😩," Cole added. "[Y]our humor was unmatched!!! Naturally so funny, that's what I loved about your personality.... we all did."
Article continues below advertisement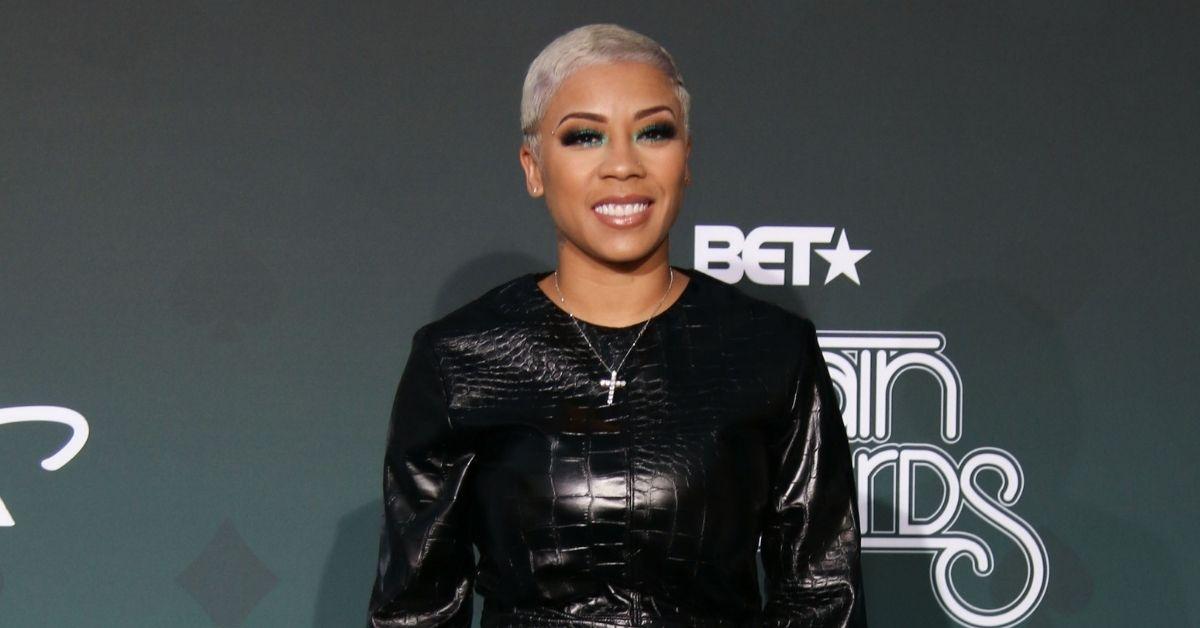 "I created this post to show my love and appreciation for your life and I would like to thank my fans + supporters, shooot your supporters and fans, for being here with us during these hard times, and the love that you all have for us.....the love for all your children was definitely felt," the reality star continued.
Article continues below advertisement
"When u said all you want is to have ALL OF YOUR CHILDREN IN ONE PLACE, AT ONE TIME meant the most to you, And I'm completely down to do that for you. Even through our differences .... WE LOVE YOU. I LOVE YOU SO MUCH!!! Frank da bank!" the post concluded.
Fans and friends took to the comments to offer their condolences.
Article continues below advertisement
Article continues below advertisement
Lons was Cole's biological mother, but the R&B singer was adopted by family friends Leon and Yvonne Cole.
Article continues below advertisement
On Monday, July 19, Cole's sister Elite Noel confirmed Lons' passing. She died on her 61st birthday of what has been reported to be an overdose following a long battle with addiction.
Article continues below advertisement
"Worse [sic] pain ever.... to see my mama in a body bag on her birthday!" Noel wrote at the time. "My heart so f*****g broke."
Their brother Sam told TMZ that Lons had relapsed.
Article continues below advertisement
Lons had appeared with Cole on BET's Keyshia Cole: The Way It Is. The network said they were "saddened to hear the news of our BET family Frankie Lons' passing."
Article continues below advertisement
"Our viewers first got to meet and know her in Keyshia Cole: All In as Keyshia Cole's birth mother and in multiple other unscripted projects, including Keyshia Cole: My New Life and Frankie & Neffe. Viewers also go to see first-hand Frankie's trials and tribulations as she battled addiction and as she tried to mend her relationship with her daughters," the statement read. "Frankie was a resilient woman, mom, and friend with so much to offer and will be missed by many. Our thoughts and prayers go out to Keyshia, Neffe, and the family during this difficult time."
As previously reported by OK!, representatives from the Alameda County Sheriff's Office told Radar Online that an autopsy "will be done in the next couple of days," and the cause of death will be determined within the "next two weeks."