NEWS
Finding The Silver Lining
Khloé Kardashian & Tristan Thompson Share Eerily Similar Motivational Messages Back-To-Back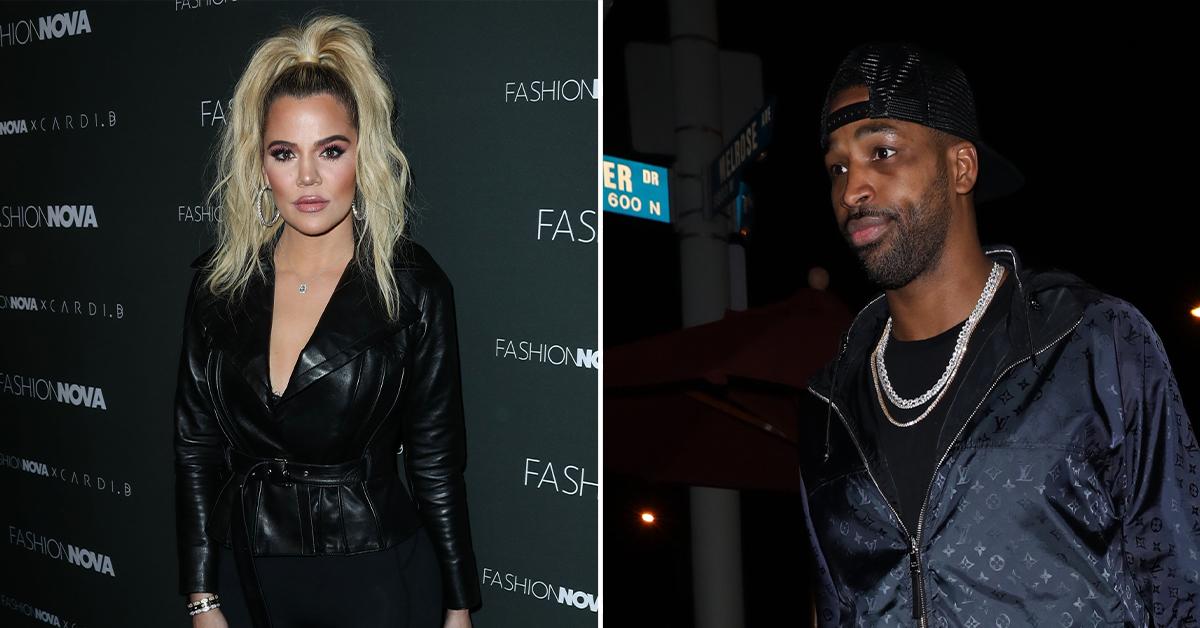 Khloé Kardashian and Tristan Thompson appear to be on the same page about one thing: There's nothing an inspirational message can't fix.
The on-and-off couple happened to have shared motivational messages to their Instagram stories within one hour of each other, with both posts emphasizing that you and only you are in control of your life.
Article continues below advertisement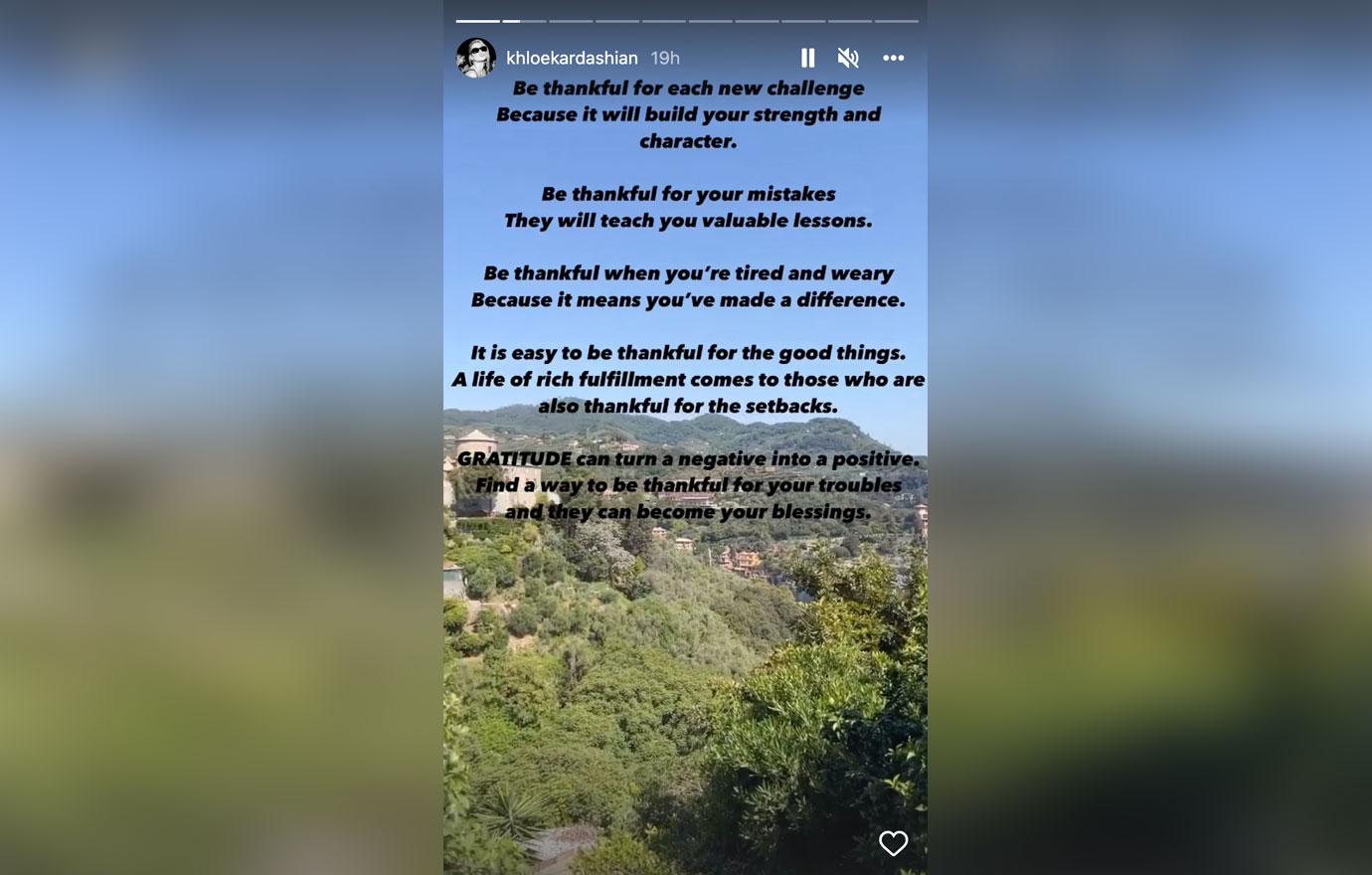 Article continues below advertisement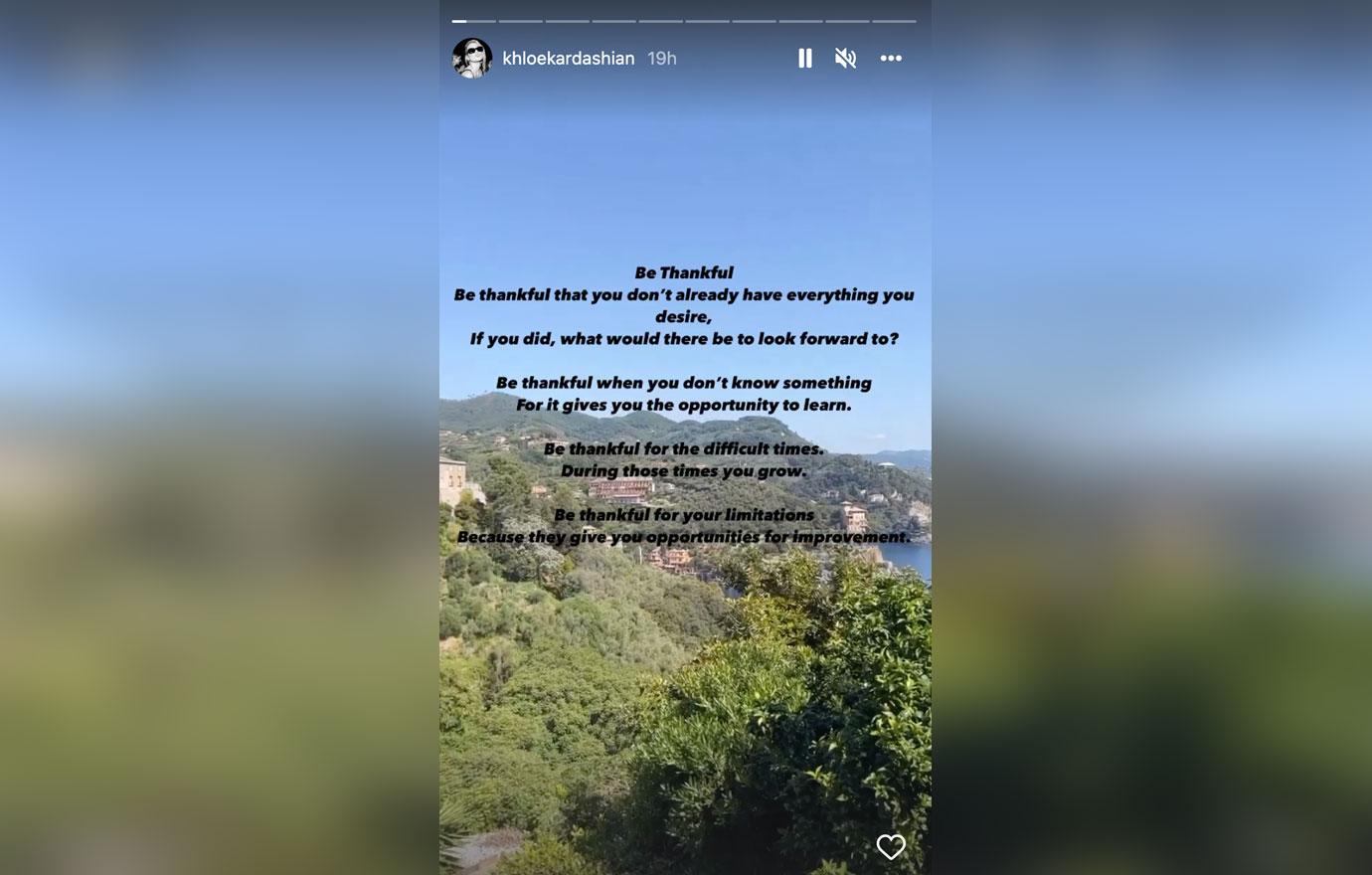 Seemingly taking the past betrayal she's endured from the father of her daughter, True, 4, and finding the silver lining, Kardashian added, "GRATITUDE can turn a negative into a positive. Find a way to be thankful for your troubles and they can become your blessings."
Meanwhile, Thompson is telling his 3.7 million followers to take life by the horns — or he's hinting that he will continue to be selfish when it comes to his relationships.
The message posted to Thompson's Instagram Story on Sunday read, "1. Nothing is promised to you."
Article continues below advertisement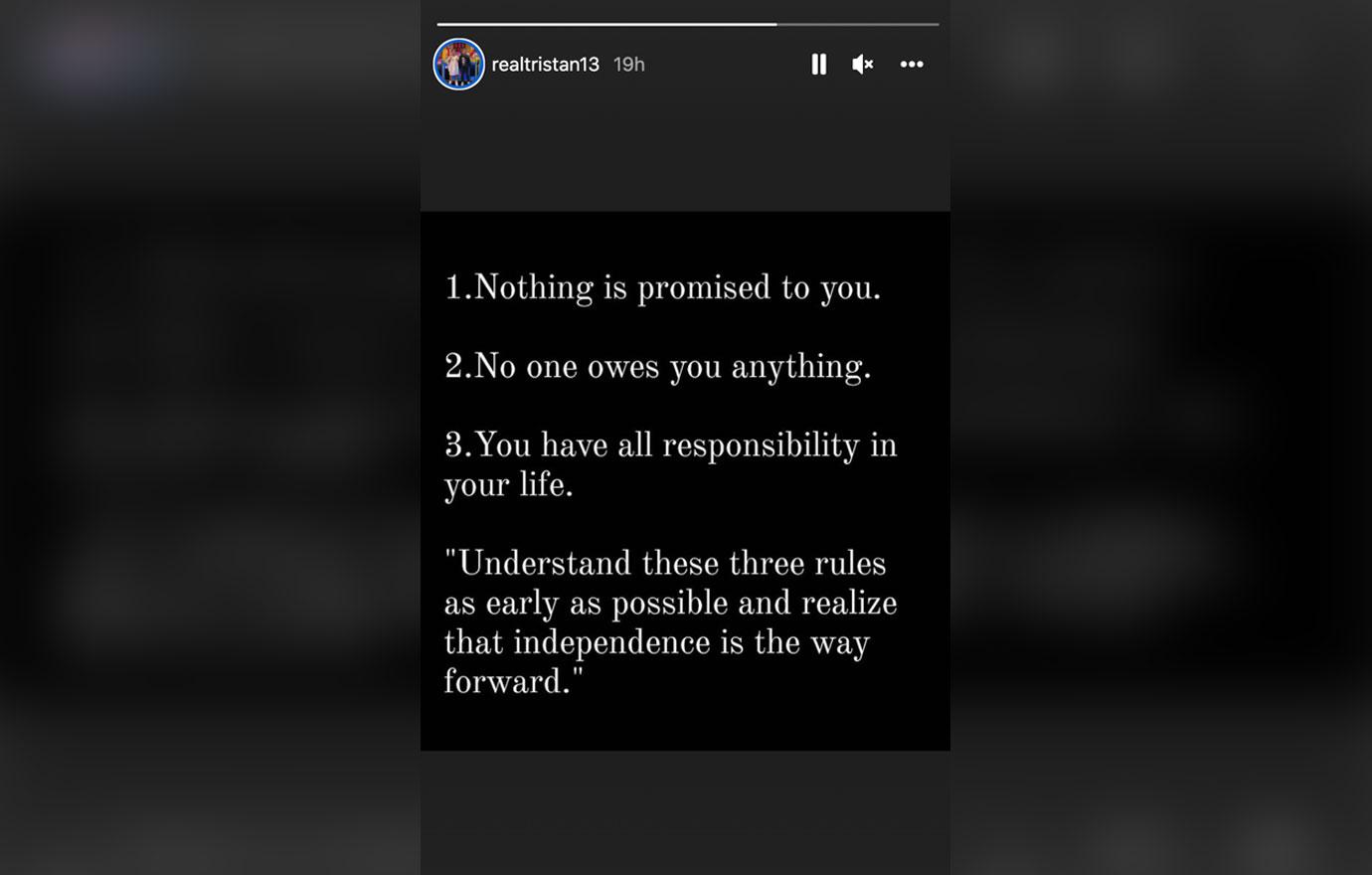 "2. No one owes you anything," the post continued. "3. You have all responsibility in your life."
The inspirational text concluded with a quote that read, "Understand these three rules as early as possible and realize that independence is the way forward."
Article continues below advertisement
Thompson seems to live by rule #2, as he appears to believe he doesn't owe Kardashian loyalty in their relationship nor his other baby mama, Maralee Nichols, any support when it comes to raising their child.
Nichols and Thompson conceived their baby boy in March 2021, with the Instagram model filing a paternity suit last summer. Since welcoming Theo into the world in December, a source claimed last month that Thompson has been completely absent in his life: "He hasn't met Theo nor has he initiated any meetings. He doesn't have any immediate plans to meet his son face to face."
Article continues below advertisement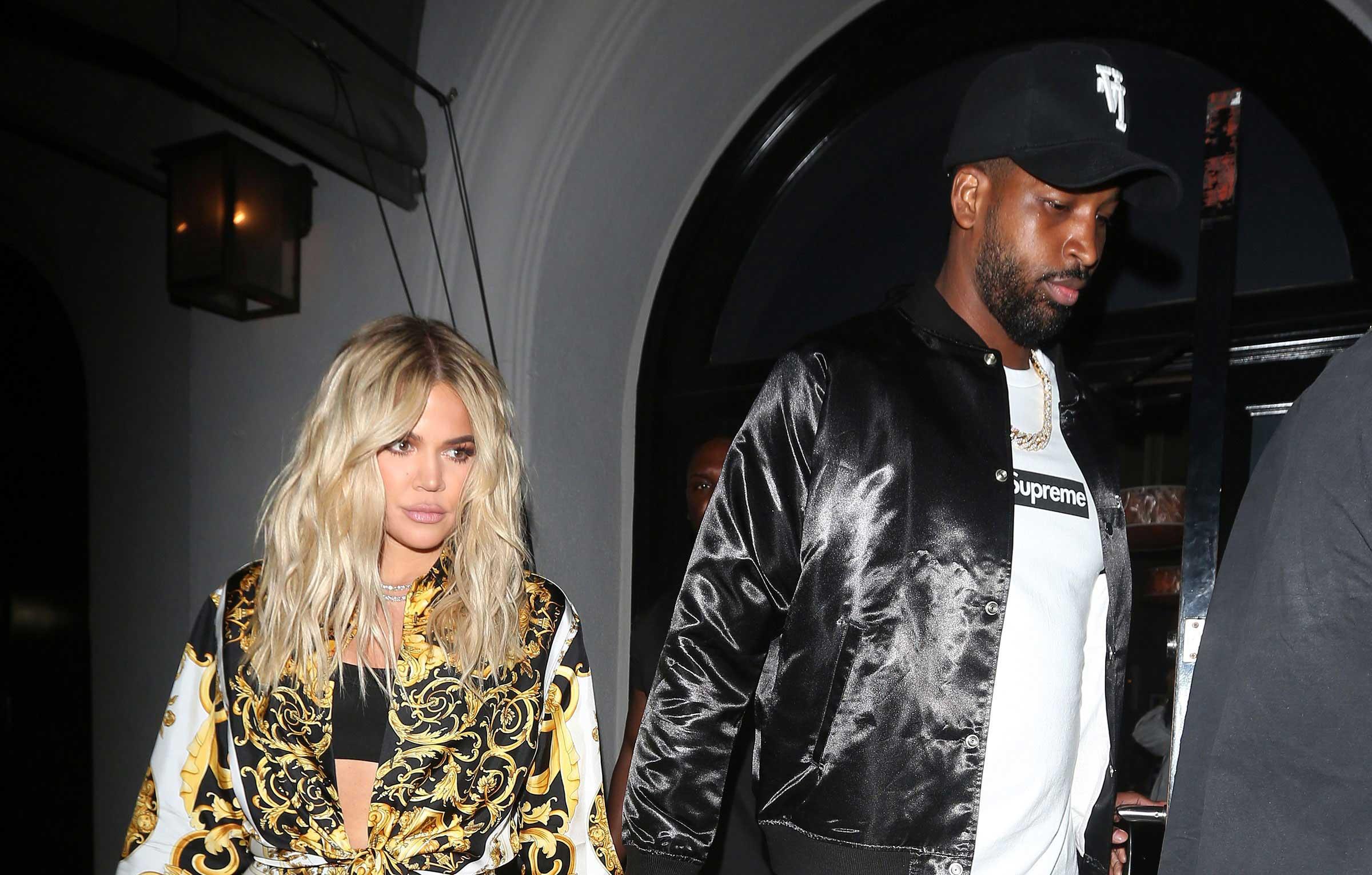 The reality star and the Chicago Bulls player "have long said they wanted True to have a sibling, and Khloe even told her family she'd do it without Tristian if she needed to," said a source.
And while Kardashian didn't necessarily get everything she envisioned — as the former flames were planning on moving in together before the scandal broke in December 2021 — she is finally expanding her brood and giving her little girl a sibling, something she has long desired.