NEWS
'It's Disgraceful!': Kimberly Guilfoyle Blasted For Posting Cruel Hunting Photo Of Eric & Donald Trump Jr.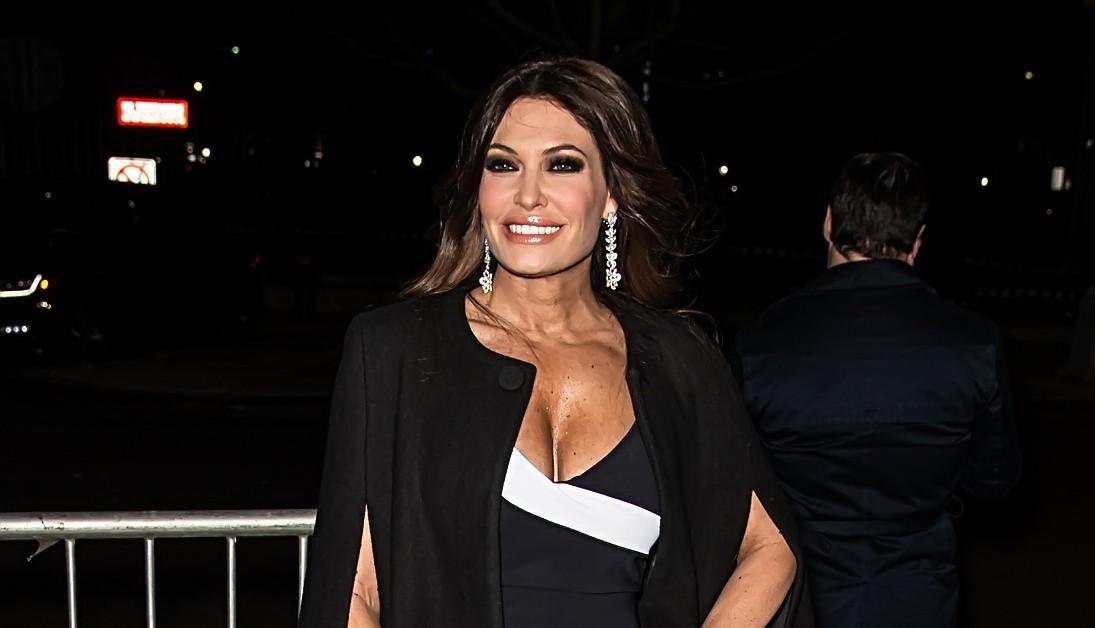 Kimberly Guilfoyle gave a shout-out to Donald Trump Jr.'s brother Eric Trump, but fans couldn't help but focus on the pictures she chose.
"Wishing @erictrump the happiest of birthdays! You are a wonderful father to Luke and Carolina, husband to @laraleatrump, brother and friend to all who know and love you! Here's to the absolute best 2023!" she captioned a photo of herself wearing camouflage as she posted alongside Eric, Donald Jr. and a deer.
Article continues below advertisement
Of course, people were upset she would advertise the controversial hobby.
One person wrote, "Hunting for food. Ok. Hunting for sport. Disturbing. Almost unfollowed," while another added, "Probably could just leave a couple of those photos out. Not really helpful 🥴."
A third person stated, "I will never understand people who think it's cool to use high powered weapons from close distances to needlessly kill living creatures for enjoyment — and then to show off about it with pictures like this. It's disgraceful."
A fourth person fumed, "Shame on you for killing that beautiful animal!!!!!!"
Article continues below advertisement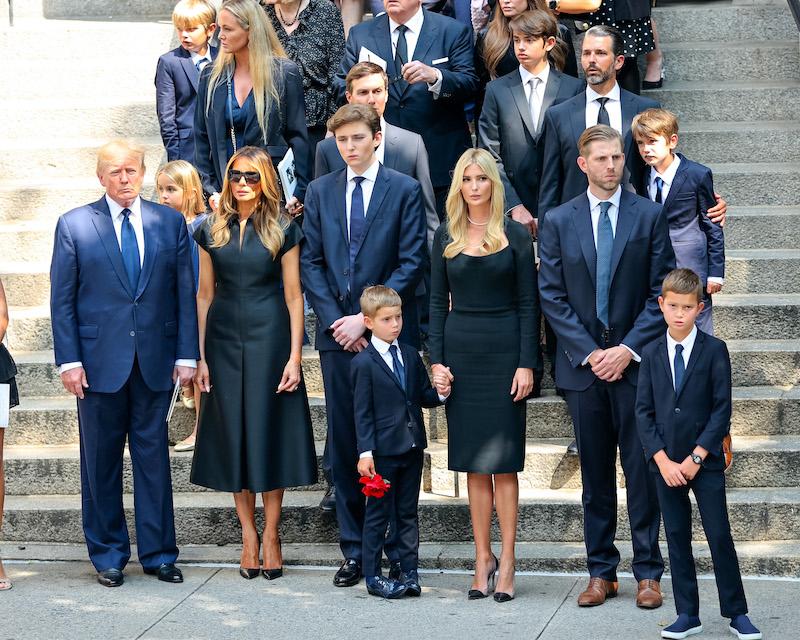 However, other users were obsessed with the slew of snaps the TV personality, 53, posted. One person said, Proud of you putting the Hunting picture first. 🔥🔥🔥," while another stated, "What a beautiful family."
Article continues below advertisement
In early January, the brunette beauty, who is engaged to Trump Jr., couldn't help but gush over her significant other.
"Simply the best! Happy Birthday and Happy Anniversary sweetheart. ♥️ You are my treasure! Love you to the moon and back. 😍 From our family to yours! Happy New Year! Much Love and God Bless! XO KG and Don 🙏@donaldtrumpjr ♥️♥️♥️," she wrote via Instagram.
MORE ON:
Kimberly Guilfoyle
Trump Jr., who shares children Kai, Donald John III, Tristan, Spencer and Chloe, with ex-wife Vanessa Trump, captioned a photo of himself with his kiddos and the star, writing, "Great way to spend a birthday. Half way to 90!!! @kimberlyguilfoyle."
Article continues below advertisement
Guilfoyle previously revealed why her relationship with the businessman works.
"Don and I knew each other for years but when we went on one date years later that was it. Sparks. In fact, we have been together from that night on, happily ever after! Just simply, Don and I are a perfect match," she confessed.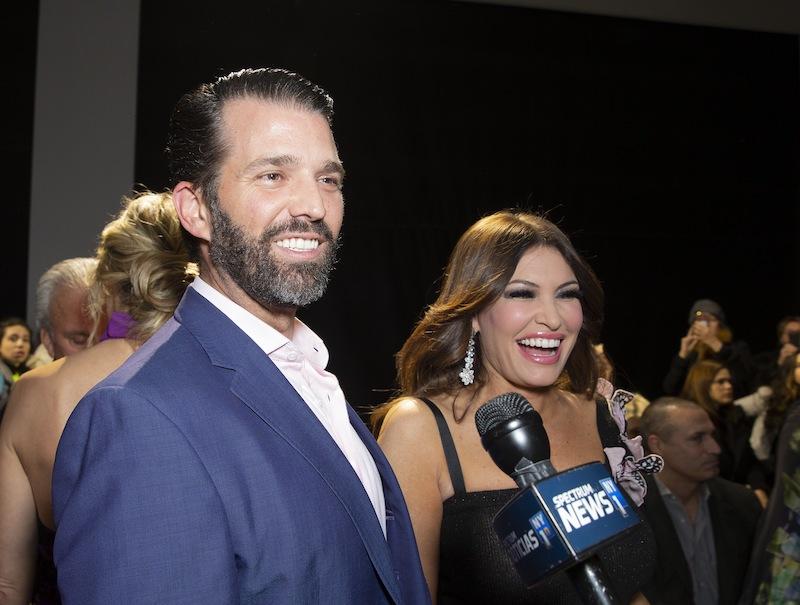 Article continues below advertisement
"Don loves that I am traditional and yet fiercely independent. We are partners in this incredible journey they call life, and I totally love it!" she said. "We are similar in many ways and beautifully complement one another in other ways, a true yin and yang. We share the same inner passion and fighting spirit."