COUPLES
Kimberly Guilfoyle & Donald Trump Jr. Dress To The Nines During Date Night In Florida — Photo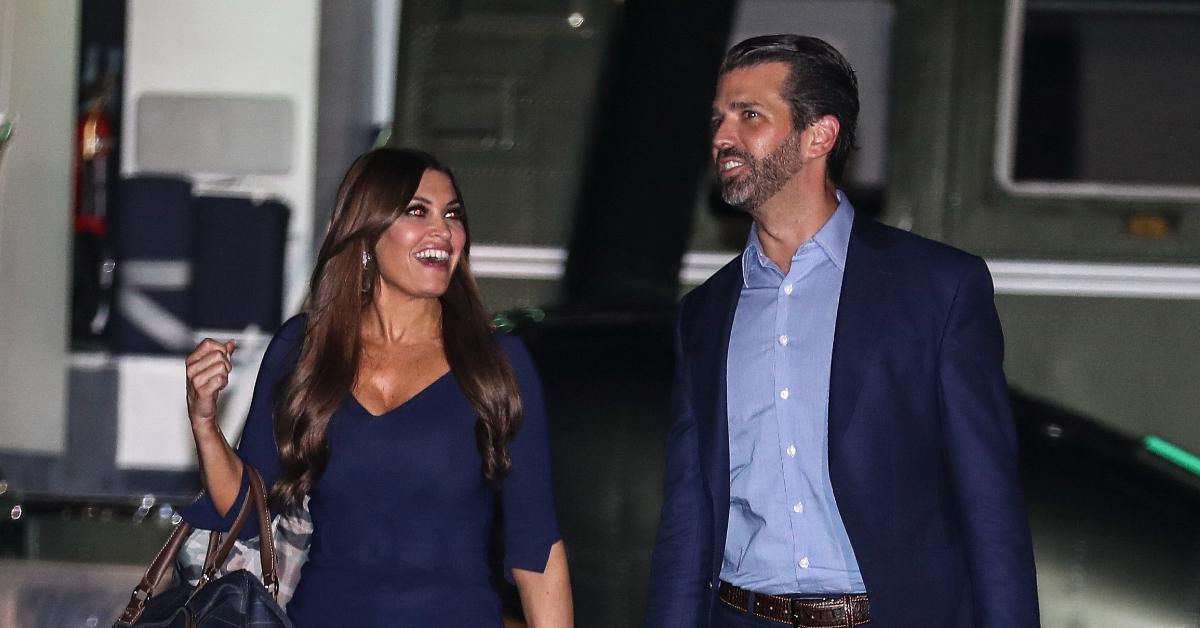 Date night! Kimberly Guilfoyle and Donald Trump Jr. dressed to the nines when they were spotted at Trump International Golf Club West Palm Beach on Monday, December 26.
The TV star, 53, uploaded a photo of herself with her man in front of a Christmas tree via her Instagram Story. In the snap, the political guru, 44, sported a blue suit and red tie, while his lady wore a black dress, which she paired with a silver purse and sequin heels.
Article continues below advertisement
As OK! previously reported, the duo, who started dating in 2018, celebrated the holidays together.
"Merry Christmas Eve 🙏♥️🎄@donaldtrumpjr ♥️," the brunette beauty captioned a photo of herself with Trump Jr. In another picture, Guilfoyle posed alongside his children: Kai, Donald John III, Tristan, Spencer and Chloe, whom he shares with ex-wife Vanessa Trump.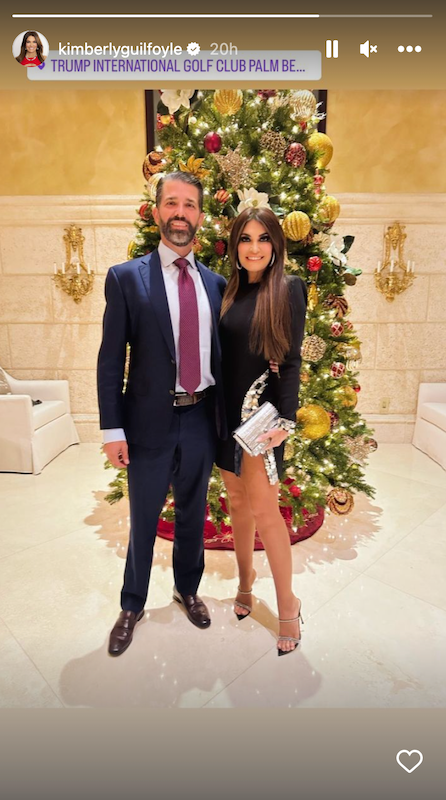 Article continues below advertisement
For his part, Trump Jr. shared some photos with his tots, writing, "Smurf time!!! Hope you all had as good a Christmas as we did."
The couple got engaged on New Year's Eve 2020 but didn't tell the public until January 2022. "Don and I knew each other for years but when we went on one date years later that was it. Sparks. In fact, we have been together from that night on, happily ever after! Just simply, Don and I are a perfect match," she confessed.
"Don loves that I am traditional and yet fiercely independent. We are partners in this incredible journey they call life, and I totally love it!" she said. "We are similar in many ways and beautifully complement one another in other ways, a true yin and yang. We share the same inner passion and fighting spirit."
Article continues below advertisement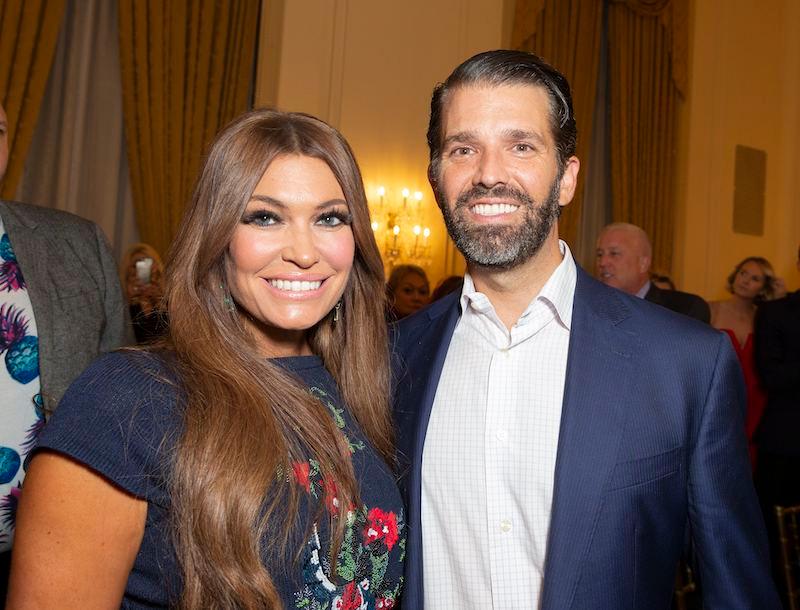 Article continues below advertisement
"I love taking care of Don, the way I saw my mother lovingly take care of my father," Guilfoyle told Metropolitan Palm Beach magazine. "I go out of my way to make sure he has everything he needs – making coffee in the morning, cooking our favorite meals, doing our families laundry, and caring for our home."
She continued, "He appreciates this about who I am, and I respect him, his strength, his loyalty and his undaunted courage. He is truly fearless. We love raising our six beautiful children together. My son, Ronan Anthony, is my treasure and my greatest joy. I could not be more proud of him as a mother."