BREAKING NEWS
Donald Trump Jr. Is Engaged To Kimberly Guilfoyle, Businessman Secretly Popped The Question On New Year's Eve 2020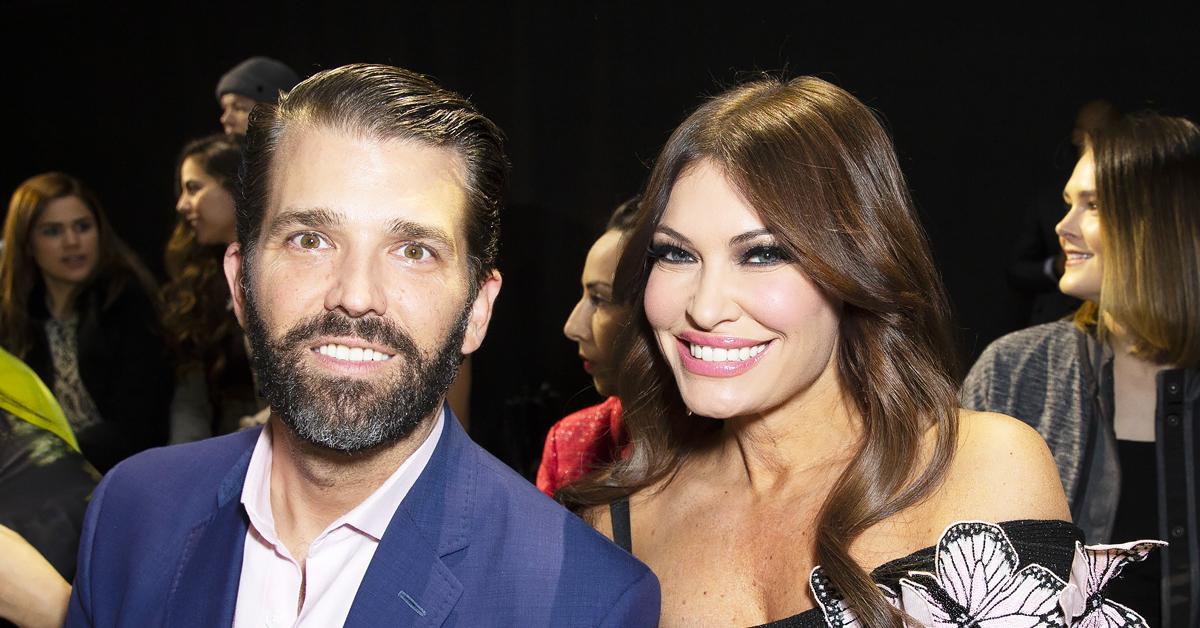 Article continues below advertisement
However, it seems like the two have been serious for quite some time, as Trump Jr. popped the question on New Year's Eve 2020, the outlet reported.
"Don and Kim got engaged on New Year's Eve 2020 — which is Don's birthday. They've been together for almost four years now and have been friends for 15 years," a source claimed. "They've kept it private for the past year as they settled into life in Florida after moving from New York," the source added. "Both are focused on their children — they have six between them — and their work."
Article continues below advertisement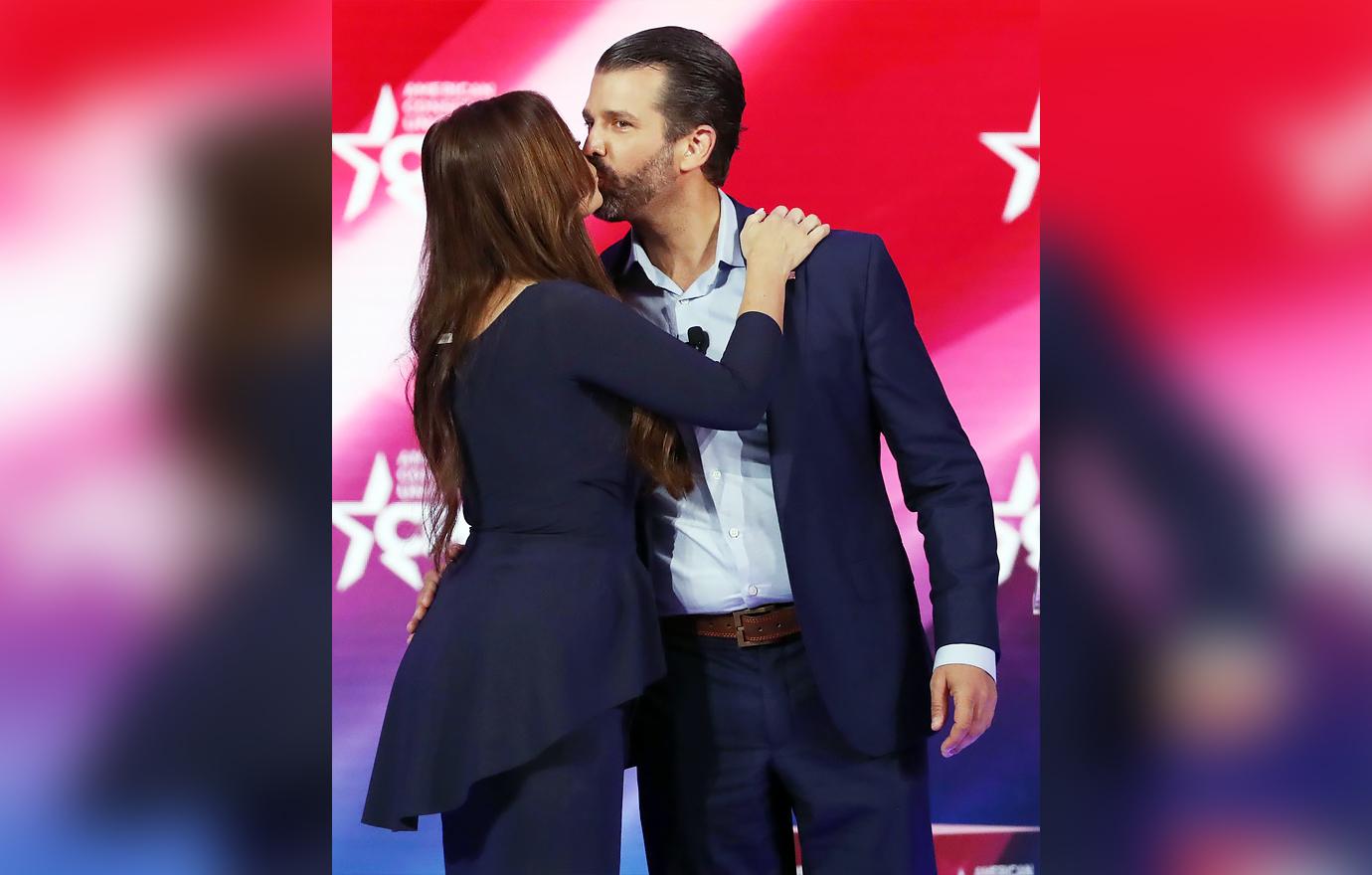 On Monday, January 3, the businessman, 44, posted a photo of himself with the TV personality, 52, country star Jason Aldean and his wife, Brittany Aldean. In the snap, Guilfoyle is flashing the gorgeous rock on that finger.
Article continues below advertisement
"Great being with these freedom loving patriots to ring in the new year. If more people like @jasonaldean, @ifjayhadinstagram, @brittanyaldean had the guts to come out and push back against the nonsense we could change the narrative permanently. We know you're out there, because we speak to you and know what you're thinking but haven't stated publicly, so perhaps for your New Years resolution Become Unafraid!!! These guys all took a chance being vocal against so much of the nonsense and if you ask them they'll tell you it was totally worth it.@kimberlyguilfoyle," the author captioned the photograph.
Article continues below advertisement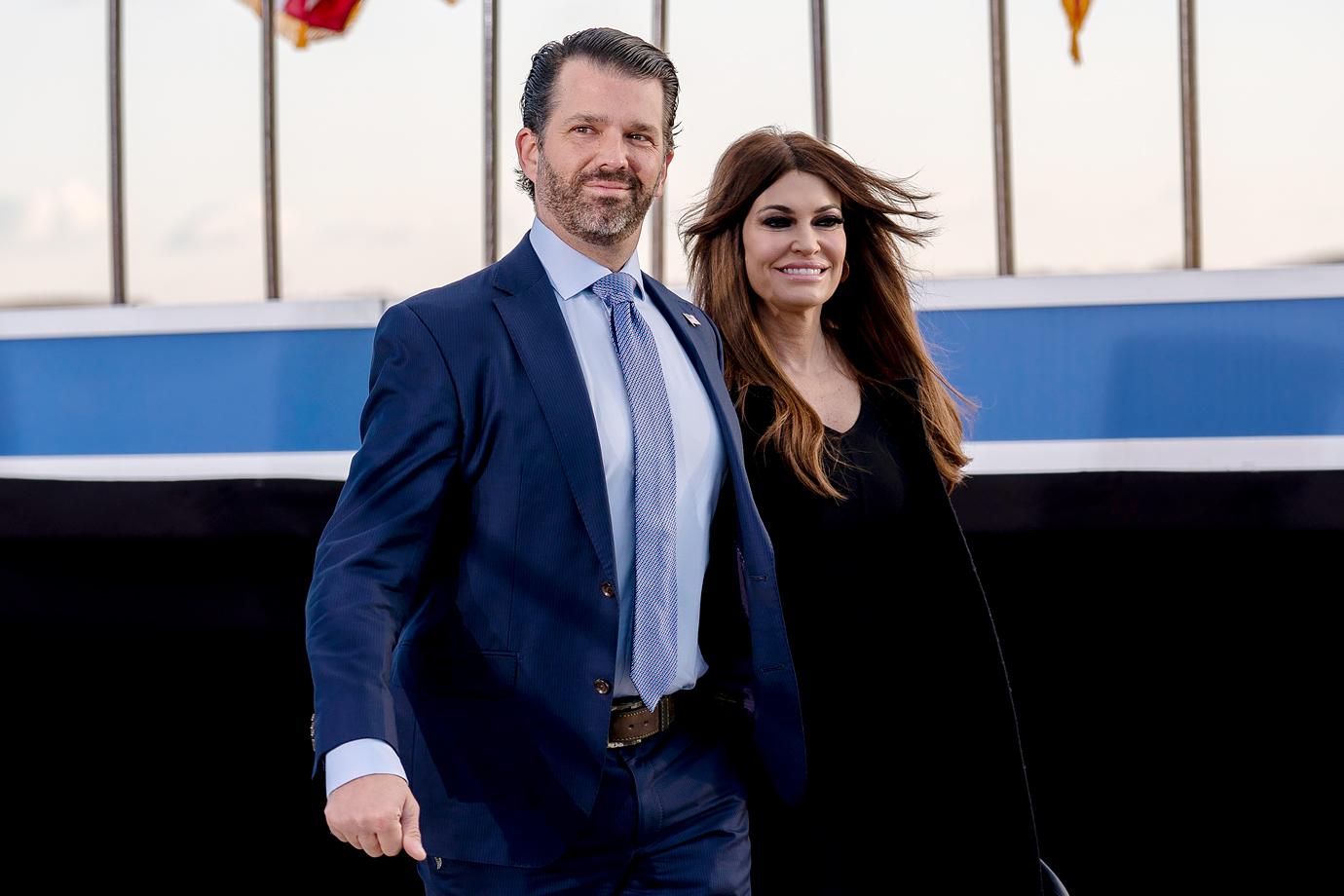 "It's been an open secret for the past 12 months with everyone Kim runs into admiring her almost 8 carat diamond engagement ring," a friend shared. "The chatter about the engagement has increased since the engagement ring was seen on Don and Kim's Instagram accounts on New Year's Eve."
Article continues below advertisement
The two have been dating since 2018, and the brunette beauty revealed she was excited for what's to come.
Article continues below advertisement
"We're very committed and very in love," Guilfoyle said in February 2021. "He is my sweetheart. I already feel married and committed to him, 100 percent. Being his wife would be something that, of course, would be something that I think would be fantastic. I absolutely adore the family … I already feel married to him."