ROYALS
King Charles III Shockingly Confused By How To Enter Buckingham Palace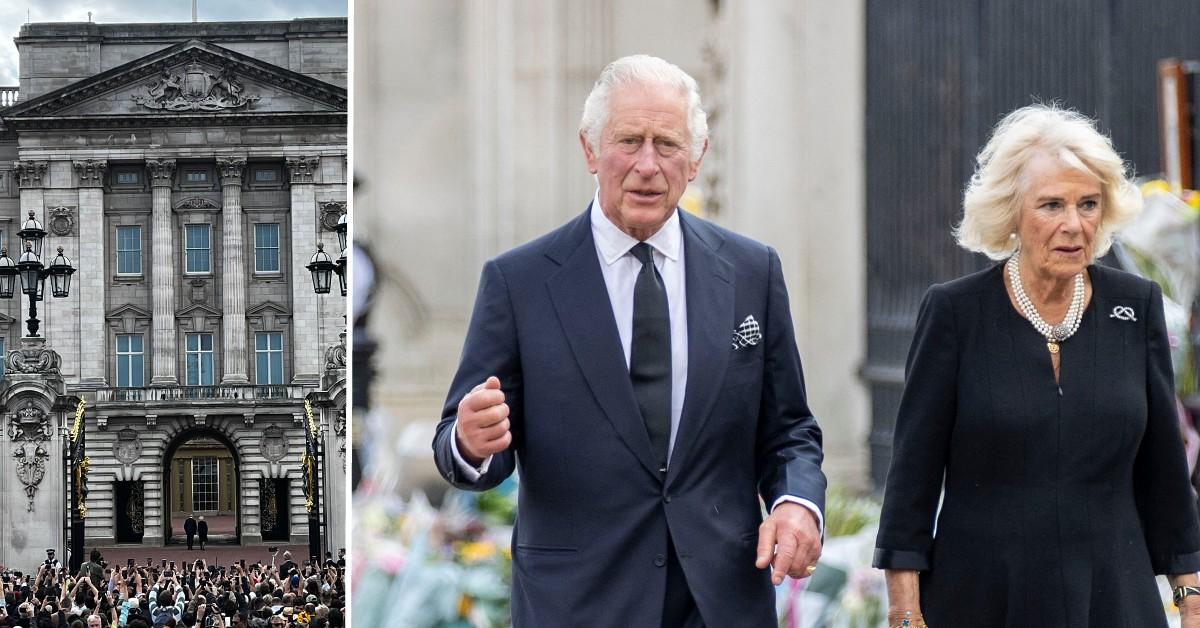 King Charles III has returned to Buckingham Palace after saying his goodbyes to his mother, the late Queen Elizabeth II. His arrival was his first time entering the building as King, and he seemed to have been confused about which entrance to use.
Once he returned to London, on Friday, September 9, His Majesty shook hands with citizens and greeted them outside of the palace.
Article continues below advertisement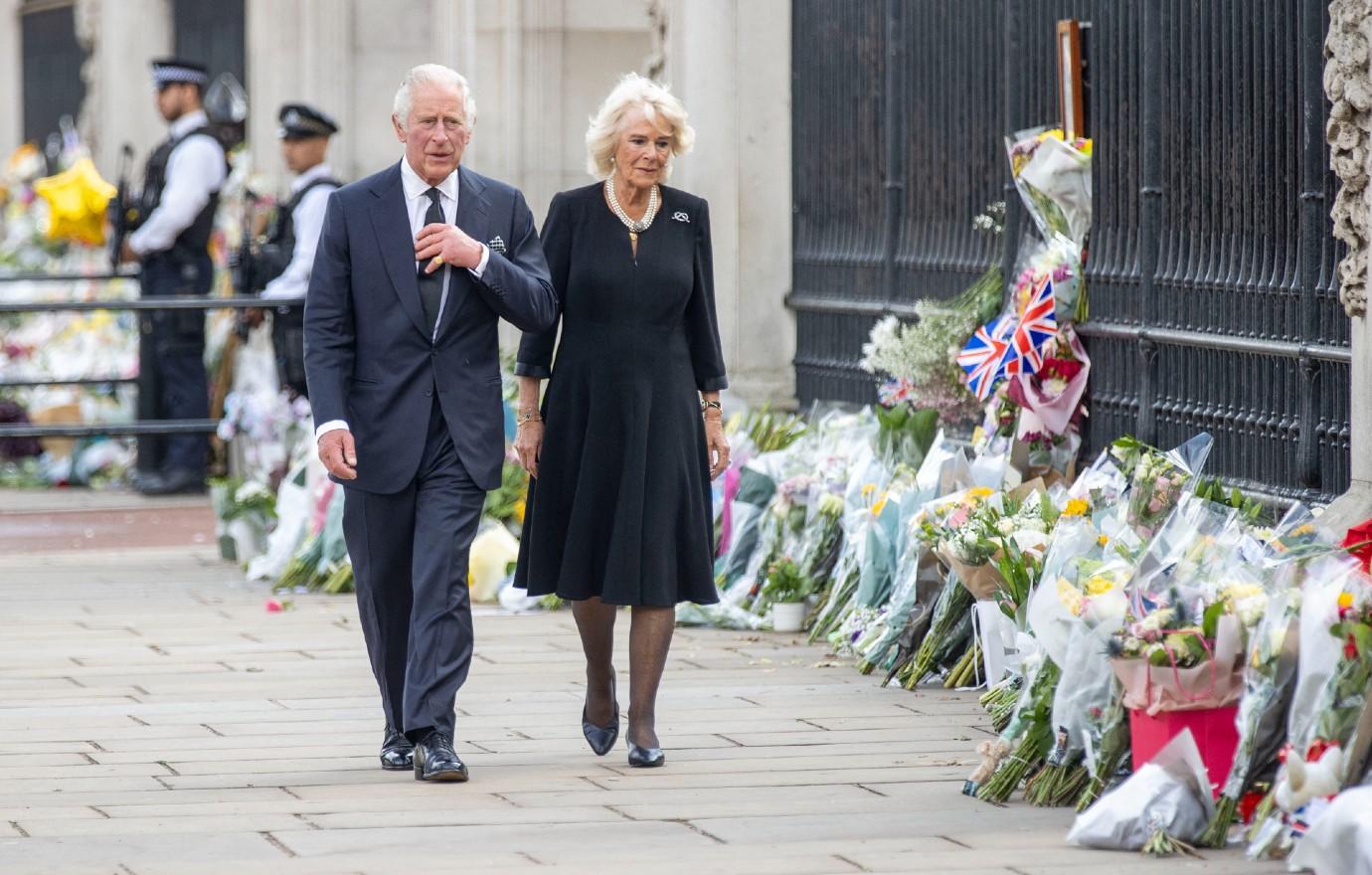 While the King walked around the perimeter of his lavish residence he looked at the flowers and notes left to honor the deceased matriarch outside of the building. While walking towards a gate with his wife, Queen Consort Camilla Parker Bowles, he was caught on camera looking towards the entrance and turning around to point to another.
The Duke of Cornwall was visibly confused by which entrance was appropriate for him to use after ascending the throne.
Article continues below advertisement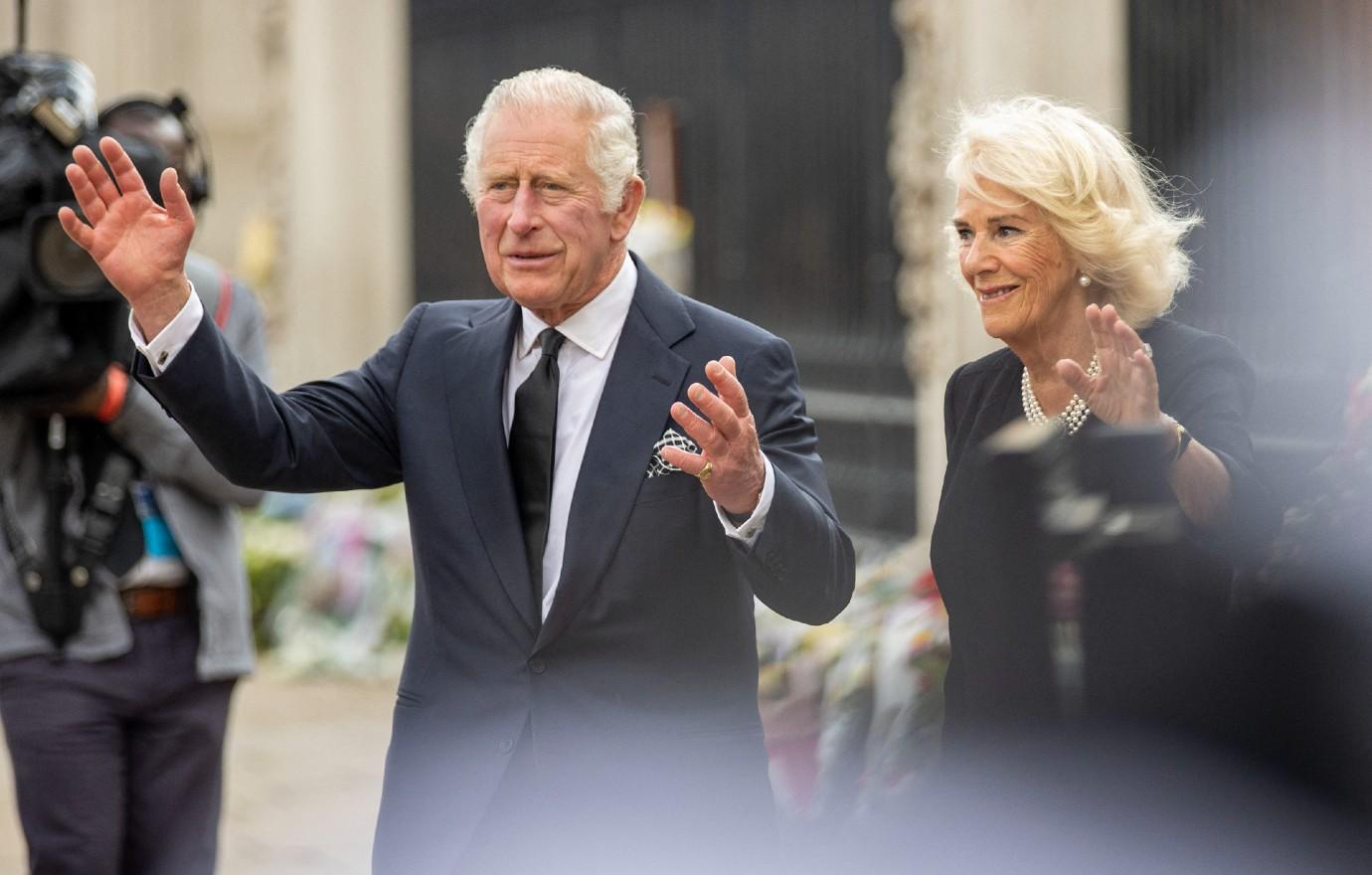 "He doesn't seem to know quite which entrance to go in through," a reporter joked while on air. "He'll get used to that. Wrong door."
GRIM: BBC STOPS ALL PROGRAMMING, BROADCASTING ONLY ROLLING COVERAGE OF QUEEN HEALTH CONCERNS
Charles eventually realized which gate to enter and walked into his home for the first time since becoming the head of state. The royal commentator pointed out the rarity of someone in the King's position entering the estate on foot instead of in a vehicle. Traditionally members of the royal family enter the building in a motorcade or on horseback.
Article continues below advertisement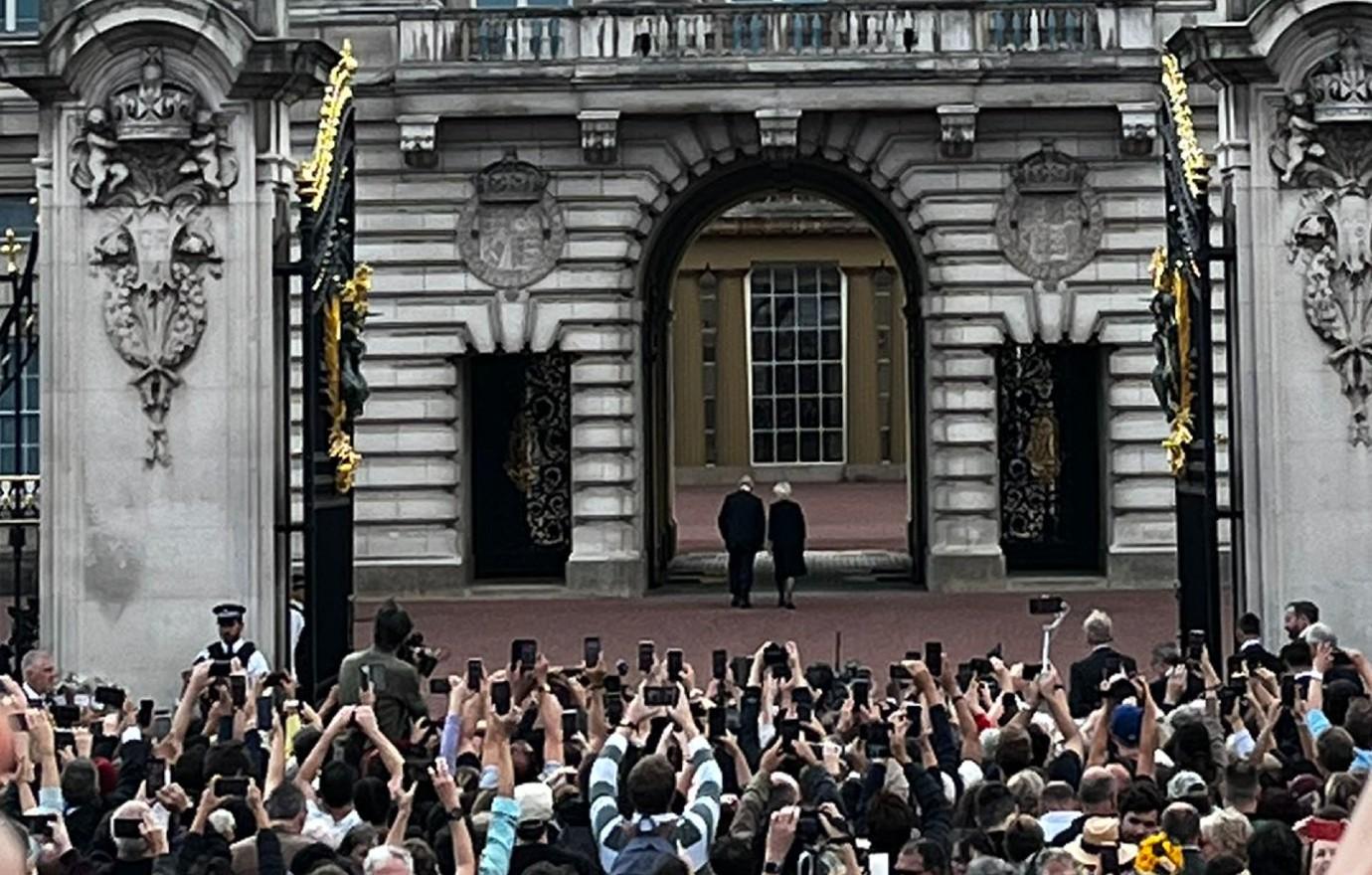 Article continues below advertisement
As the Duke of Cornwall grieves the Queen, he still has to continue with the transition process. The country is in a national mourning period which will last until the Queen's funeral. In the interim time, the King's accession ceremony will reportedly take place Saturday, September 10.
A BBC journalist commented on King Charles III.