ROYALS
King Charles Seen Tearing Up At Queen Elizabeth's Funeral As He Puts Note On Her Casket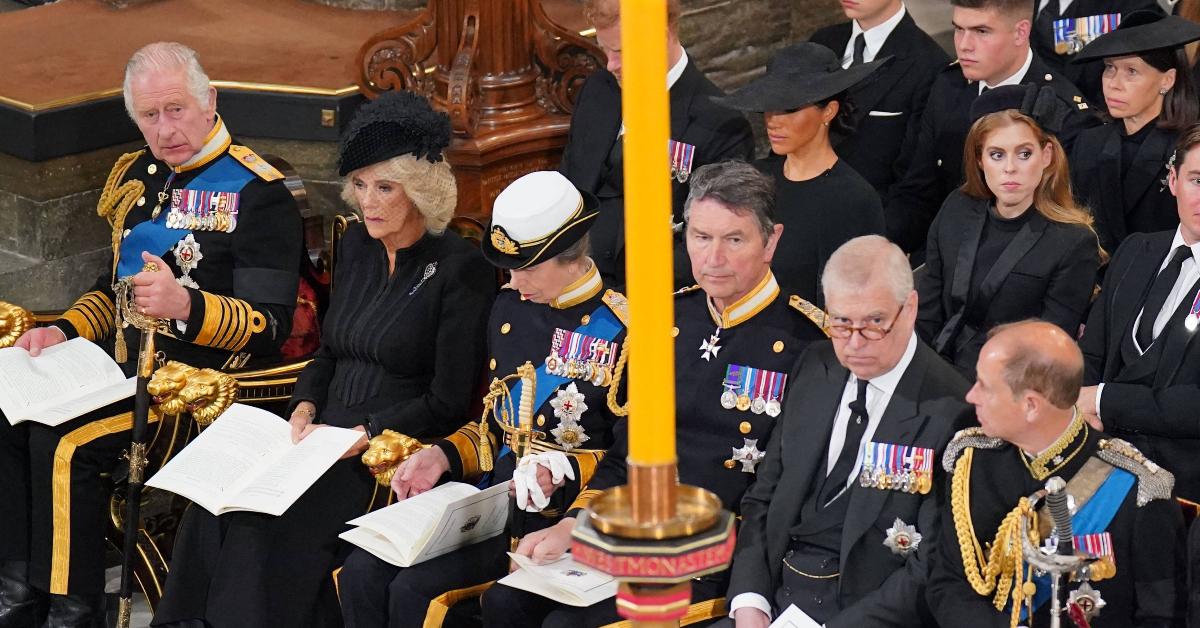 Article continues below advertisement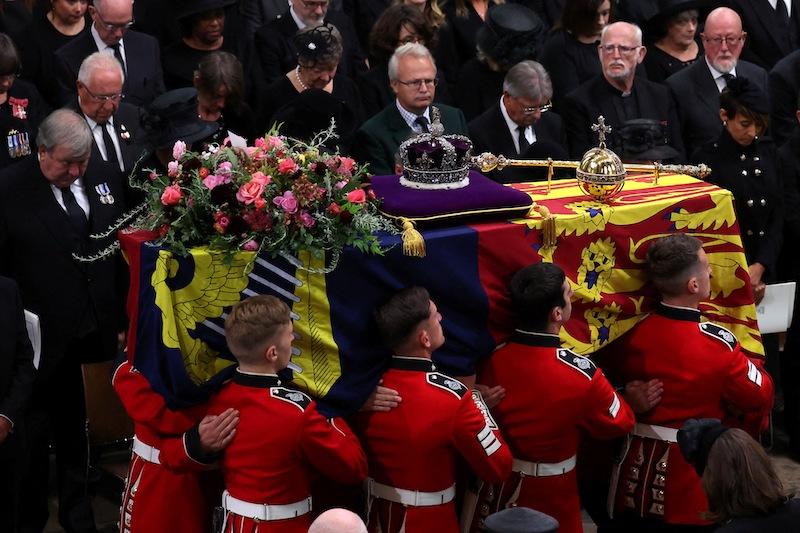 Additionally, King Charles wrote a sentimental note to his late mother, which he left on her casket.
The 73-year-old designed a floral wreath that included blooms from Queen Elizabeth's wedding to Prince Philip. "In loving and devoted memory. Charles R," he signed the note.
The "R" stands for rex, which means "king" in Latin.
Article continues below advertisement
Earlier in the day, King Charles and Queen Consort Camilla led the royal family on a walk behind the Queen's coffin.
After the Queen passed away at 96 years old on September 8, King Charles addressed the nation about next steps. "I speak to you today with feelings of profound sorrow," he began. "Throughout her life, Her Majesty the queen, my beloved mother was an inspiration and example to me and to all my family, and we owe her the most heartfelt debt any family could owe to their mother for her love, affection, guidance, understanding and example."
He continued, "Queen Elizabeth's was a life well lived, a promise of destiny kept and she is mourned most deeply in her passing. That promise of lifelong service, I renew to all today. Alongside the personal grief that all my family are feeling, we also share with so many of you in the United Kingdom, in all the countries where the queen is head of state in the Commonwealth and across the world, a deep sense of gratitude for the more than 70 years in which my mother as queen served the people of so many nations."
Article continues below advertisement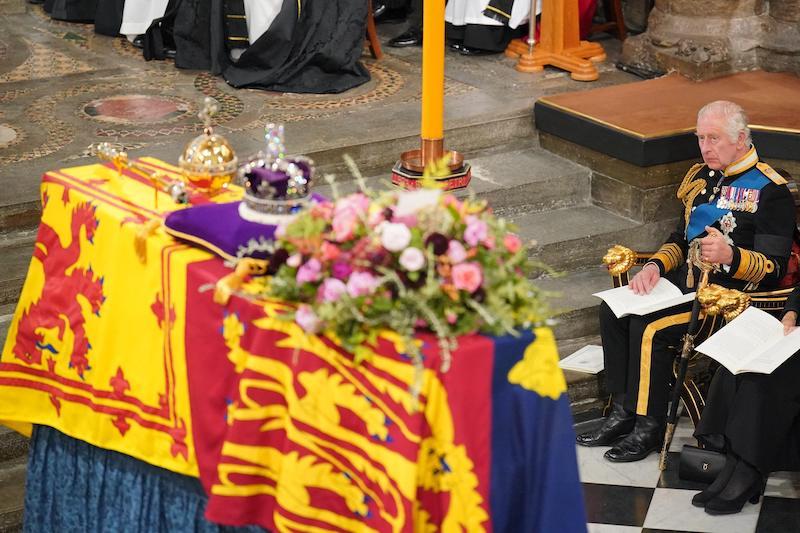 Article continues below advertisement
Charles also gave a shout-out to his sons, Prince William and Prince Harry. "This is also a time of change for my family. I count on the loving help of my darling wife, Camilla, in recognition of her own loyal public service since our marriage 17 years ago, she becomes my Queen Consort. I know she will bring to the demands of her new role the steadfast devotion to duty of which I have come to rely so much," he noted.
"As my heir, William now assumes the Scottish titles which have meant so much to me. He succeeds me as Duke of Cornwall and takes on the responsibilities to the duchy of Cornwall which I have undertaken for more than five decades. Today I am proud to create him Prince of Wales, Tywysog Cymru, the country whose title I've been so proud to bear. With Catherine beside him, our new Prince and Princess of Wales will, I know, continue to inspire and lead our national conversations, helping to bring the marginal to the center ground where vital help can be given," he added. "I want to also express my love for Harry and Meghan as they continue to build their lives overseas."