ROYALS
King Charles Has 'Tremendous Hope' About Reconciling With Prince Harry After Reuniting At Queen Elizabeth's Funeral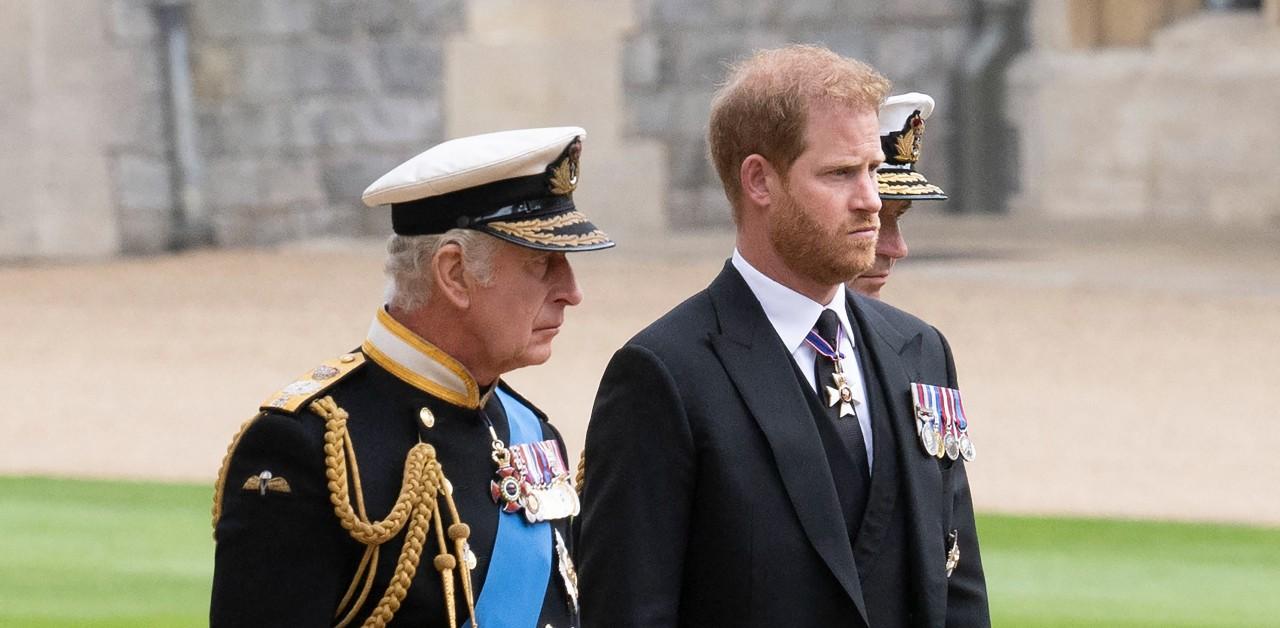 A time of tragedy may just be what brings the royal family back together. Though King Charles and his youngest son, Prince Harry, remained distant since the latter left the monarchy in 2020, an insider believes their reunion in the wake of Queen Elizabeth's death is the beginning of a healing process.
Article continues below advertisement
"Over the last 16 days or so, there were tremendous flickers of hope," an insider noted of the cordial gatherings. "In terms of the future, there is hope of a cause for unity."
When the Duke of Sussex first arrived in the U.K. upon hearing of the Queen's declining health, things were tense, as Charles reportedly told him it wouldn't be "appropriate" for Meghan Markle to come with him.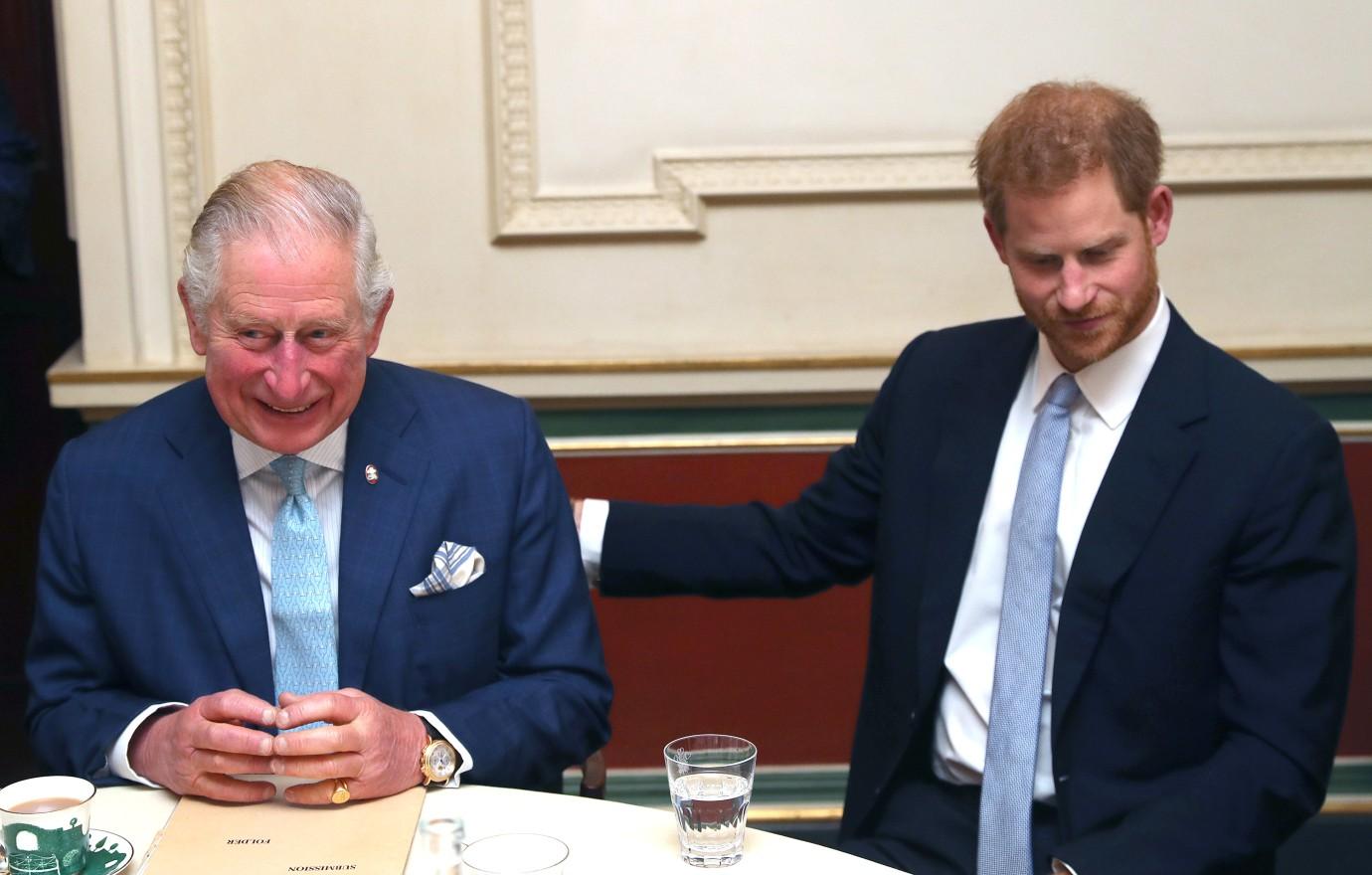 Article continues below advertisement
Another hint that things could be changing for the better comes via Meghan, who reportedly wrote a letter to her father-in-law to request a face-to-face chat.
"That's right — Meghan one-to-one with King Charles. You heard correct. It's a very brave move from Meghan herself," noted reporter Neil Sean, who revealed the mom-of-two wanted to "explain some of the rationale behind what [she and Harry] have been doing over the last two years."
Article continues below advertisement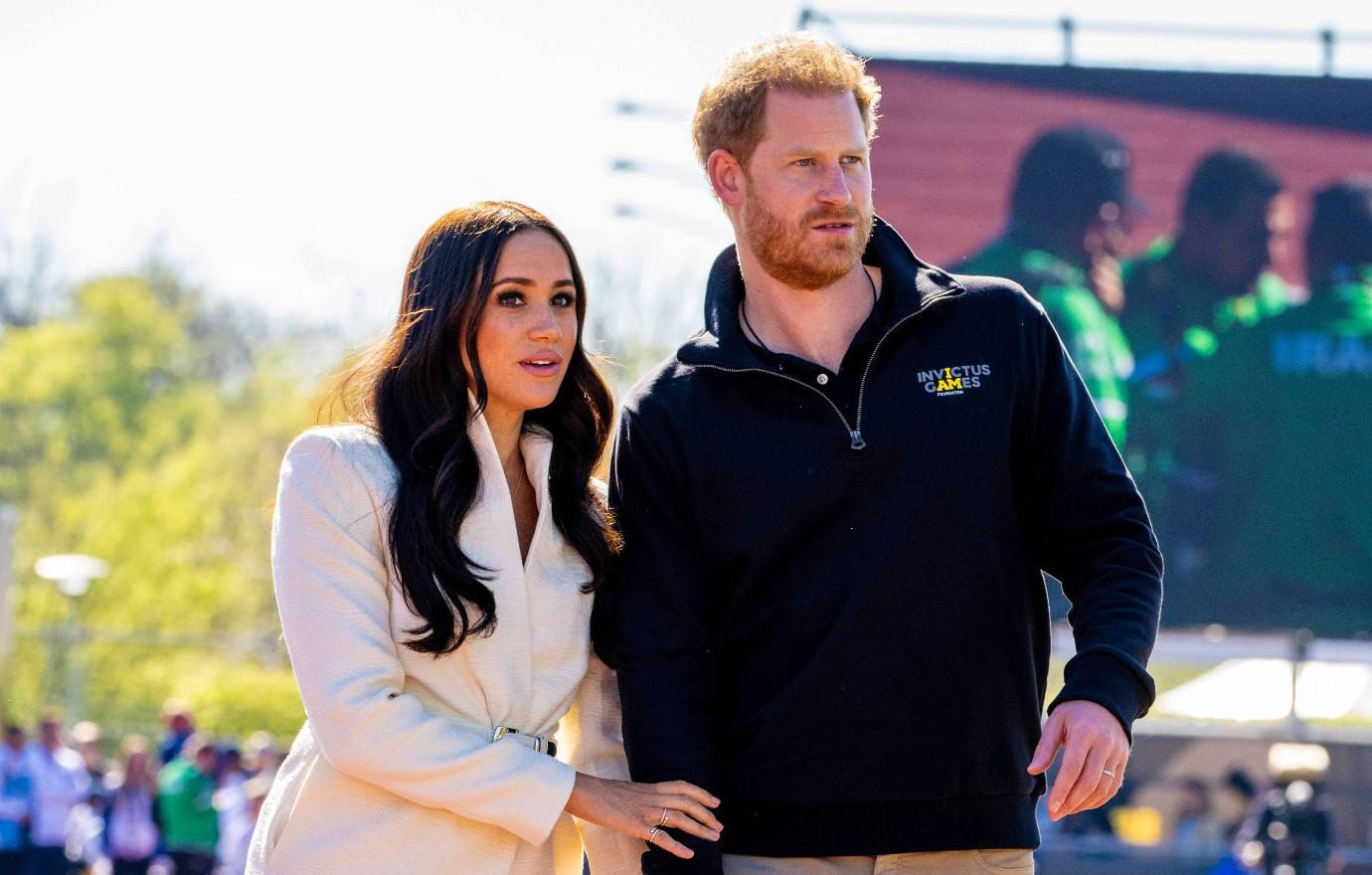 It's unclear if the talk took place, though the Sussexes returned to California on September 20, the day after the Queen was laid to rest.
An official rekindling may also depend on the contents of Harry's upcoming memoir, and the tome could also sway Charles' decision on whether Harry and Meghan's two kids, Archie, 3, and Lilibet, 1, will be allowed to use HRH titles.
Article continues below advertisement