NEWS
Khloé Kardashian's 'Beautiful' Unedited Bikini Pic Requested To Be Removed Over 'Copyright Infringement'
Article continues below advertisement
Team Kardashian has been tirelessly working to remove an alleged "unauthorized" photo of the Good American co-founder in a bikini, seemingly unedited, that was posted online and quickly went viral over Easter weekend while she was with her family in Palm Springs. 
After Kardashian shared a bombshell photo of herself lying out in a skimpy purple bikini on Friday, April 2 — showing off her super slim physique and abs — the alleged accidental photo was posted online, showing Kardashian without heavy editing, airbrush or makeup.
Article continues below advertisement
It's apparent that the unedited photo looks quite different than the content she normally posts on social media, as the KUWTK reality star's waistline appears less defined, her curves less dramatic and her skin less smooth.
Article continues below advertisement
Shortly after the photo exploded on the internet, members of the Kardashian PR team reported that the "private" photo of Kardashian — which is authentic, according to Page Six — was copyright infringement, due to the snap being posted online without permission. 
Article continues below advertisement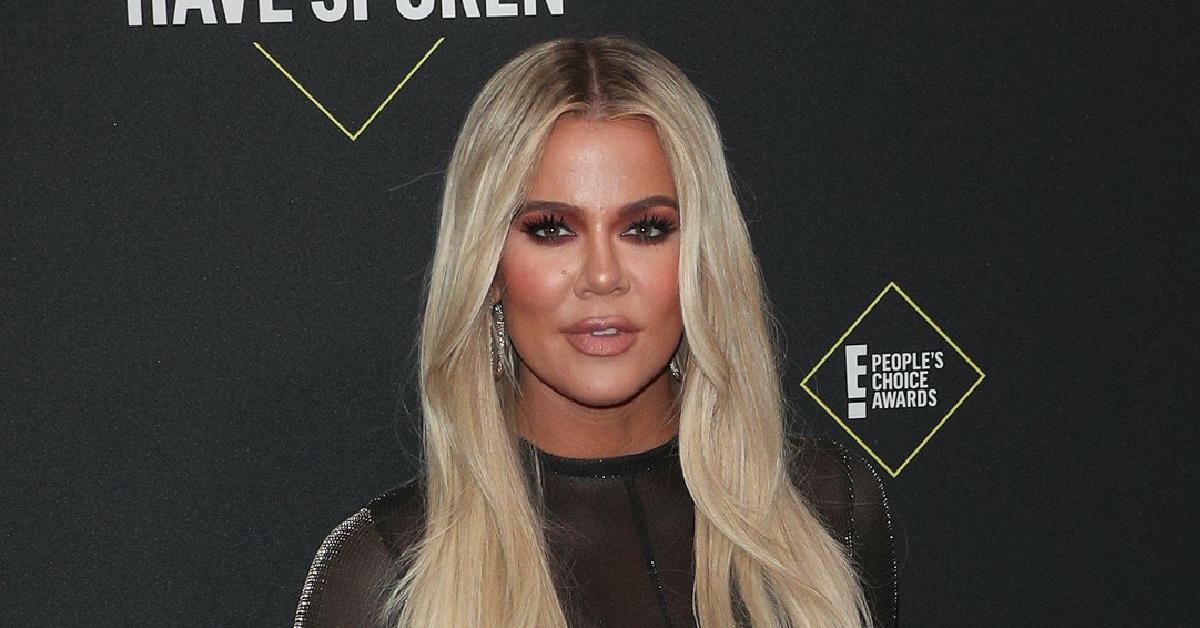 Reddit users then shared that they were asked to take down the photo of Kardashian, with some allegedly receiving threats from the Kardashian PR team due to "copyright infringement." It is not uncommon for teams to request a photo be removed if the snap in question was re-shared illegally. 
Article continues below advertisement
On Monday, April 5, Tracy Romulus, Kim Kardashian's close pal and chief marketing officer for KKW Brands, explained that while Kardashian looks incredible in the photo, the sexy snap was posted accidentally. 
"The color edited photo was taken of Khloé during a private family gathering and posted to social media without permission by mistake by an assistant," Romulus shared in a statement to Page Six. "Khloé looks beautiful but it is within the right of the copyright owner to not want an image not intended to be published taken down."
Article continues below advertisement
"Facetune is the best thing to bring to the table. It's life-changing," Kardashian told Chelsea Handler in February 2016 during her appearance on the comedian's former docuseries, Chelsea Does.
Article continues below advertisement
The Revenge Body host explained her love for altering what she looks like, noting that you're showing the world what you want them to see rather than the real person behind the edits. 
Article continues below advertisement
"It's the only way to live. … It's not real, you are presenting to the world what you want them to believe you are. It's amazing," she candidly said. "I think our society nowadays is so caught up on getting validation from the social world that no one really knows, so they post these things."
Article continues below advertisement
Despite constantly making headlines for her ever-changing looks, insiders insisted Kardashian doesn't care what the public thinks of her, as she is happy with how she looks.
"Khloe doesn't care about the backlash she's been getting from fans saying she doesn't look like herself in her recent photos," and insider told UsWeekly last June. "And actually [she] does not care what people think as long as she's happy."