NEWS
Has Khloé Kardashian Gone Under The Knife? Experts Reveal Why The Reality Star Looks So Different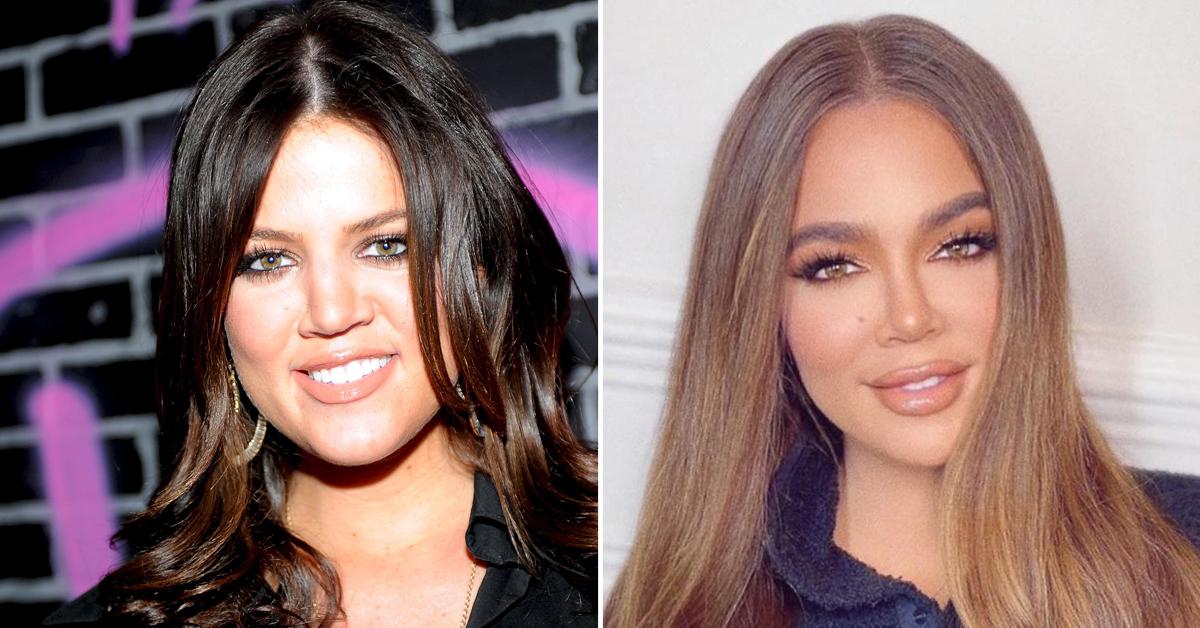 Article continues below advertisement
"Khloé it's time to grow up and stop with these ridiculous filters you use. It's getting embarrassing," one person wrote while another concerned onlooker echoed, "Wow, how much plastic surgery has she had in the last couple of months? Every time I see a photo of her, she's a whole different person."
The Good American ambassador was quick to clap back at the haters, saying: "I am someone who would never comment something unless it's positive. I believe in uplifting and complementing one another. Who has the time chiiiillllldddd?! Time is precious boo. I'm spending it on happy things."
MORE ON:
Keeping Up with the Kardashians
Article continues below advertisement
Kardashian has admitted to having had facial fillers in the past, yet she denies any other cosmetic work such as her rumored nose job and eyebrow lift. Is it filters? Good lighting? Plastic surgery? OK! has learned that it could be a combination of all three.
"I suspect she has gotten several treatments and procedures done to get her looking like she does now. Most probably a nose job, making her nose much more refined and elongated," Pam Agullo, M.D., exclusively tells OK!. Even though she had full lips to begin with, I think she's gotten lip fillers, mostly on her top lip, to balance both lips and achieve that pouty pout."
KENYA MOORE APPEARS 'RADIAN' & 'REFRESHED,' SAY PLASTIC SURGEONS; DID SHE GO UNDER THE KNIFE?
Dr. Michael K. Obeng echoed the sentiment about Khloé's nose, saying, "Over the years she had a few rhinoplasties done to slim down her bridge and define the tip of her nose," he tells OK!, adding that "it also appears that she had FFS done (Facial feminization Surgery) which includes shaving down the jawline to achieve a more if a diamond shape as well as lip and cheek filler."
Plastic surgeon Anthony Youn M.D. adds that it's clear Khloé has "undergone some major changes to her appearance," including a brow lift, upper eyelid lift and Botox to her jawline — to reduce the width of her jaw.
"Her jawline is very slim, Botox is often injected into the masseter muscles to slim the jawline," Celebrity Injector, Heather Rohrer, Physician Assistant, also noted, while Dr. Frank Agullo added, "She most probably has gotten a rhinoplasty, lip fillers, brow lift and possibly jawline contouring."
Finally, Dr. Ryan Neinstein, a plastic surgeon based in NYC, said the TV personality looks fabulous. "Khloé is my chic of the week. It's really hard to blend kissable plump lips with a sharp jawlines and nasal metrics but she has been able to do it with grace," he shared.