NEWS
'We're Not Connected': Fearful Current Residents At Kyle Rittenhouse's Old Apartment Shocked Killer Teen Used To Live There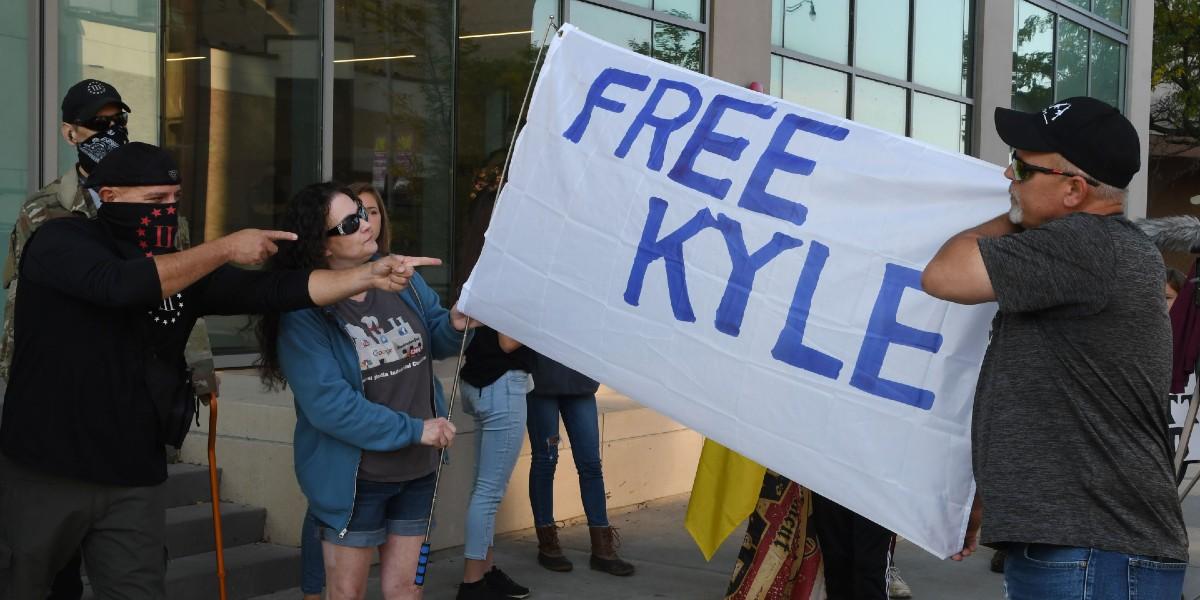 A group of roommates who unknowingly moved in to Kenosha unrest shooter Kyle Rittenhouse's former apartment are currently living in fear after learning that the 18-year-old reported the address as his current residence to the courts.
Rittenhouse, who shot and killed two people and wounded another during the August 2020 protests directed at police actions toward Jacob Blake, gave the Antioch, Ill., address when he was arrested. According to local news, he'd actually moved out of the place, but failed to give his new address.
Article continues below advertisement
That left Aidan Earl, his girlfriend Anna Mueller, and their other roommates totally in the dark and stunned when investigators showed up at their home. They had no idea who had lived there before them.
"We were shocked, for obvious reasons," Earl stated.
AMERICAN MURDER STORY: 11 TRUE CRIME SCANDALS THAT SHOCKED THE NATION
"We're realizing that our address is very public to whoever wants it," Mueller added, telling local news that they've been exercising a lot of caution. "There's been a lot of, 'OK, make sure the blinds stay closed, make sure those doors are locked, double-checking everything again.'"
Article continues below advertisement
"We're not connected to Kyle Rittenhouse in any sort of way and he does not live here anymore. So hopefully people kind of leave us be," Earl concluded.
Rittenhouse's defense team state that their client, who is currently out free on bail, has been receiving death threats and needed to be moved to a safe house. They insist that his current address not be made public.
Article continues below advertisement
Rittenhouse was charged with first-degree intentional homicide, first-degree reckless homicide, attempted first-degree intentional homicide in addition to some other charges when Joseph Rosenbaum and Anthony Huber were shot dead, and a third man was injured.
The teen's legal team say he acted in self-defense.
Rittenhouse's $2 million bond was posted by Lin Wood, chairman and CEO of #FightBack, Kenosha County Sheriff's Department reported.
Prosecutors also wrote in the filing on Wednesday that Rittenhouse "demonstrated his carefree attitude by going to a bar immediately after his arraignment on January 5, 2021, and drinking 3 beers in the company of known 'Proud Boys' while flashing white supremacist signs and wearing a 'Free as F**k' shirt."