BABIES
Camera Ready
Kylie Jenner Offers Glimpse Of Baby Boy As Fans Beg For Name Reveal: See The Sweet Photos!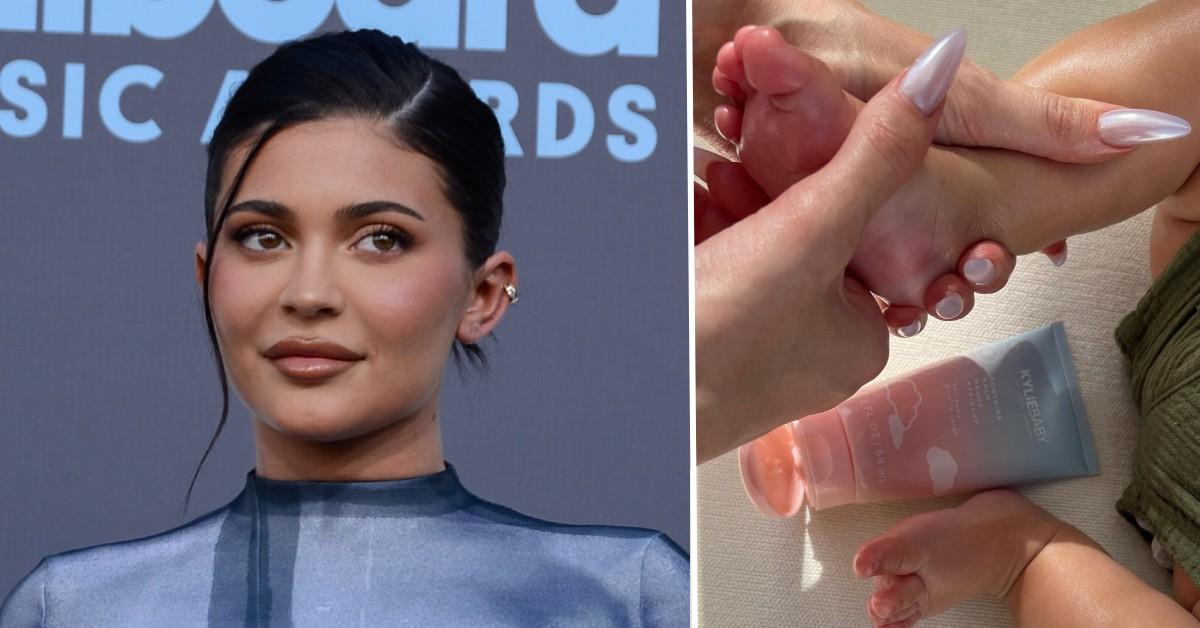 Kylie Jenner has found the perfect model to endorse a few new Kylie Baby products: her and Travis Scott's baby boy!
To promote the line's Soothing Balm, the mom-of-two shared photos and video of herself featuring the 5-month-old tot.
Article continues below advertisement
Though she didn't show the infant's face, viewers can see he's dressed in a white tee and olive green pants as the mom-of-two begins running the lotion onto his chubby legs and tiny toes. She also gave a peek at areas of his nursery, and the post concluded with daughter Stormi, 4, using the new Lip and Cheek Stick.
Article continues below advertisement
Article continues below advertisement
"FYI our son's name isn't Wolf anymore. We just really didn't feel like it was him," explained Kylie Cosmetics founder. "We just haven't fully legally changed it or anything, so I don't wanna announce a new name and then change it again. [We're] just not ready to share a new name yet."
A source previously shared that "Stormi cannot get enough of the new baby" and she's "has been helping out and is so excited about being a big sister."
While Jenner and the rapper are going strong, another insider claimed they aren't thinking about walking down the aisle anytime soon because they're more focused on family life.
Article continues below advertisement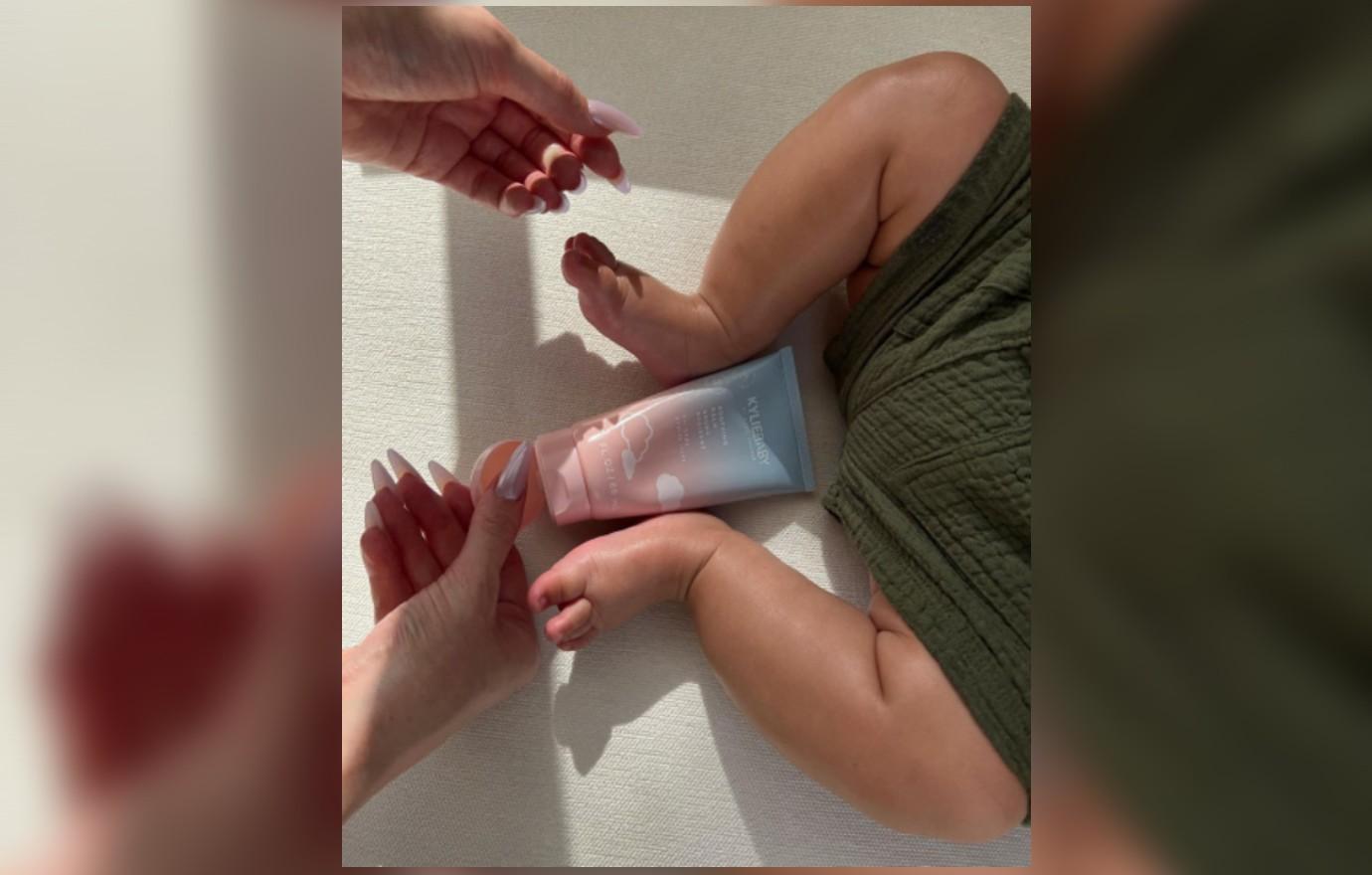 Article continues below advertisement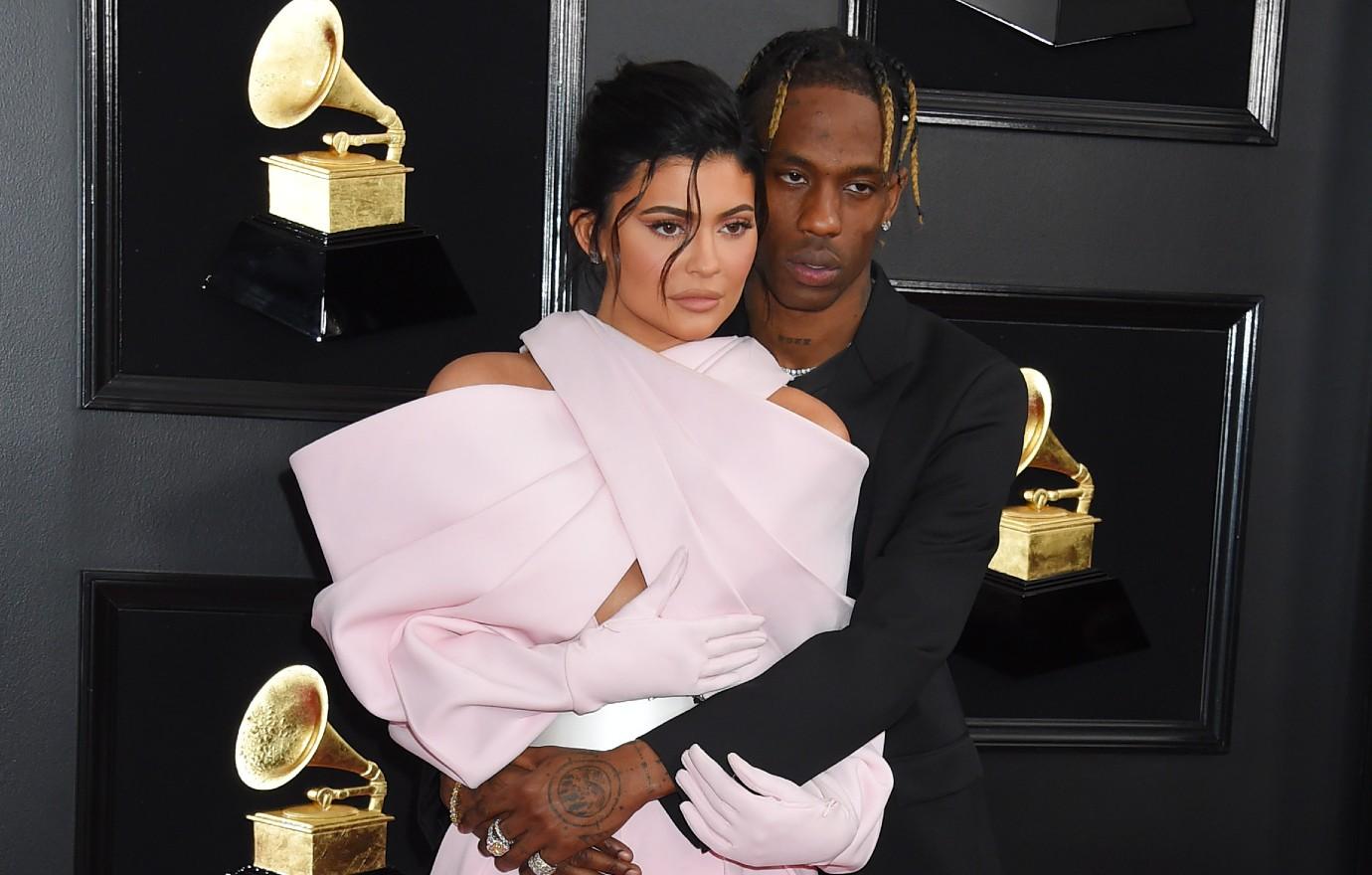 The star has also put an emphasis on healing, as she admitted bouncing back after the pregnancy has been a tough process.
"It's not easy mentally, physically, spiritually, it's just crazy," Jenner confessed. "I didn't just want to get back to life without saying that because I think we can look on the internet — for other moms going through it right now — we can go on the internet, and it might look a lot easier for other people, and put the pressure on us, but it hasn't been easy for me either."