PHOTOS
Too Adorable! All The Times Kylie Jenner Has Offered A Glimpse Of Her Son: Photos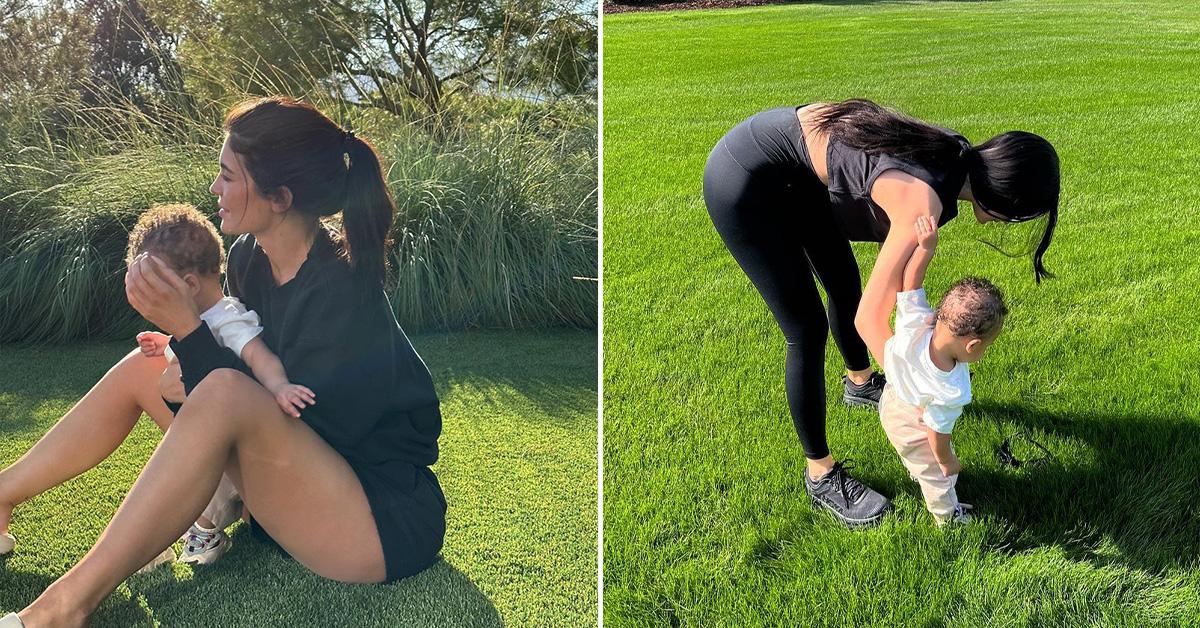 Article continues below advertisement
Fans were quick to note how excited they were to eventually see the most-likely adorable tot without any obstructions. "Can't wait to see baby boys face 😍," one fan commented, while another added, "He's so big already! 😢😍."
The little guy, who was born on February 2, has not been seen except for quick glimpses given by his famous mom, who also shares 4-year-old daughter Stormi Webster with the chart topper.
Article continues below advertisement
"FYI our son's name isn't Wolf anymore. We just really didn't feel like it was him," the Kylie Cosmetics founder said on social media. "We just haven't fully legally changed it or anything, so I don't wanna announce a new name and then change it again. [We're] just not ready to share a new name yet."
Scroll through the gallery to see all of the times Jenner offered glimpses of her son:
Article continues below advertisement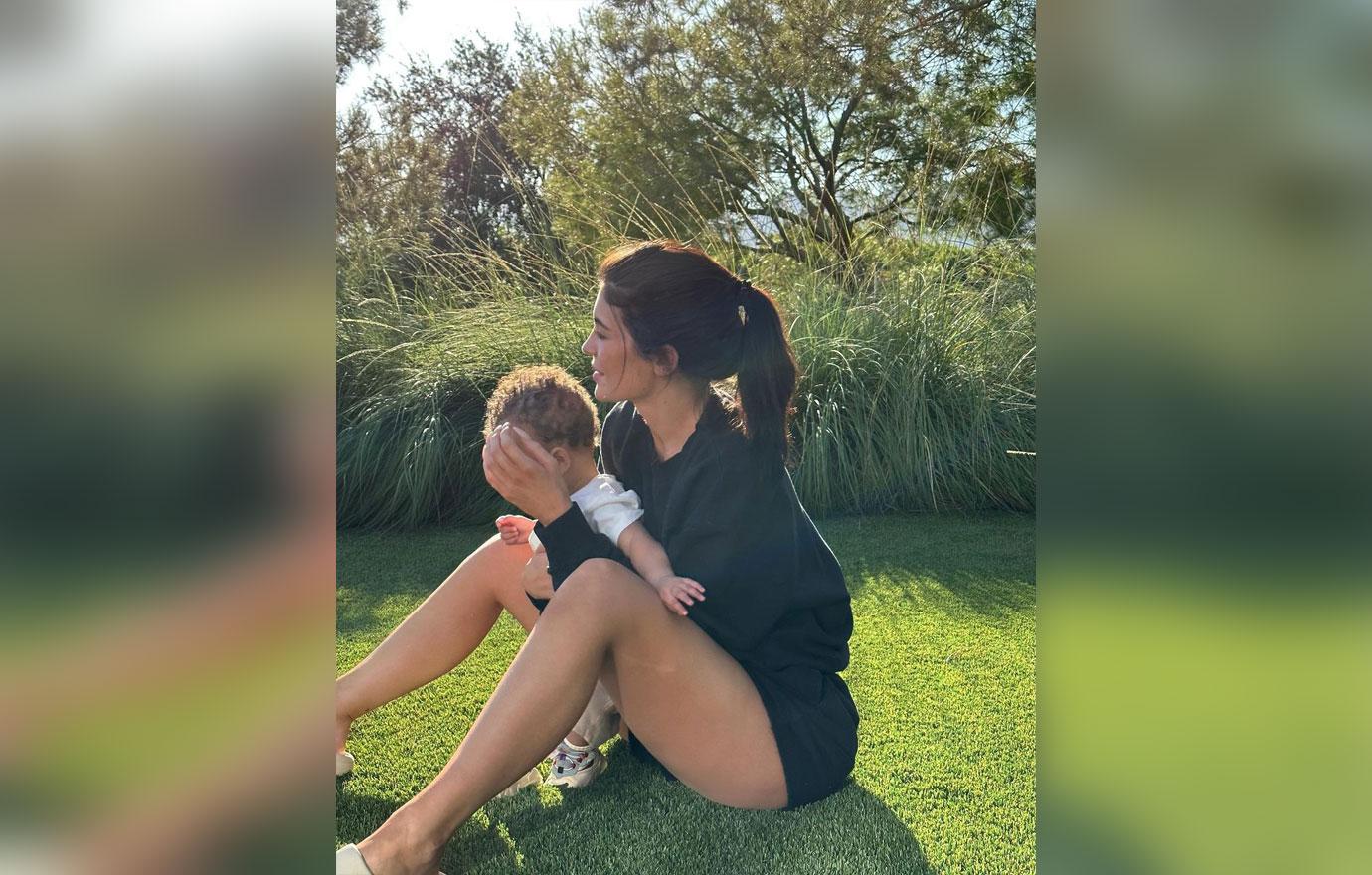 Jenner showed off her son's curly head of hair while the two lounged in the backyard together.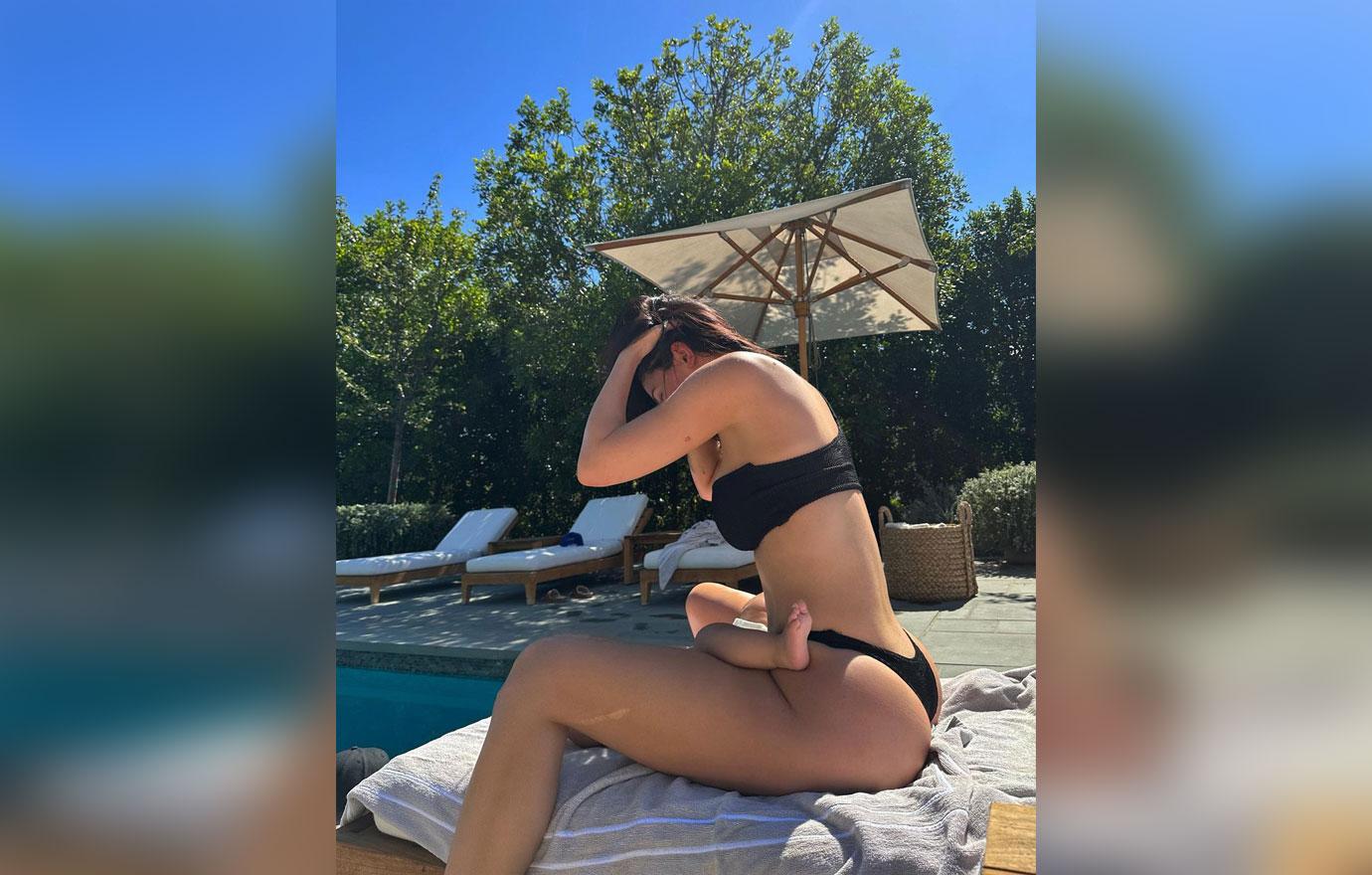 The proud mama sat poolside with her little guy, only showing off his feet, while she rocked a black bikini.
Article continues below advertisement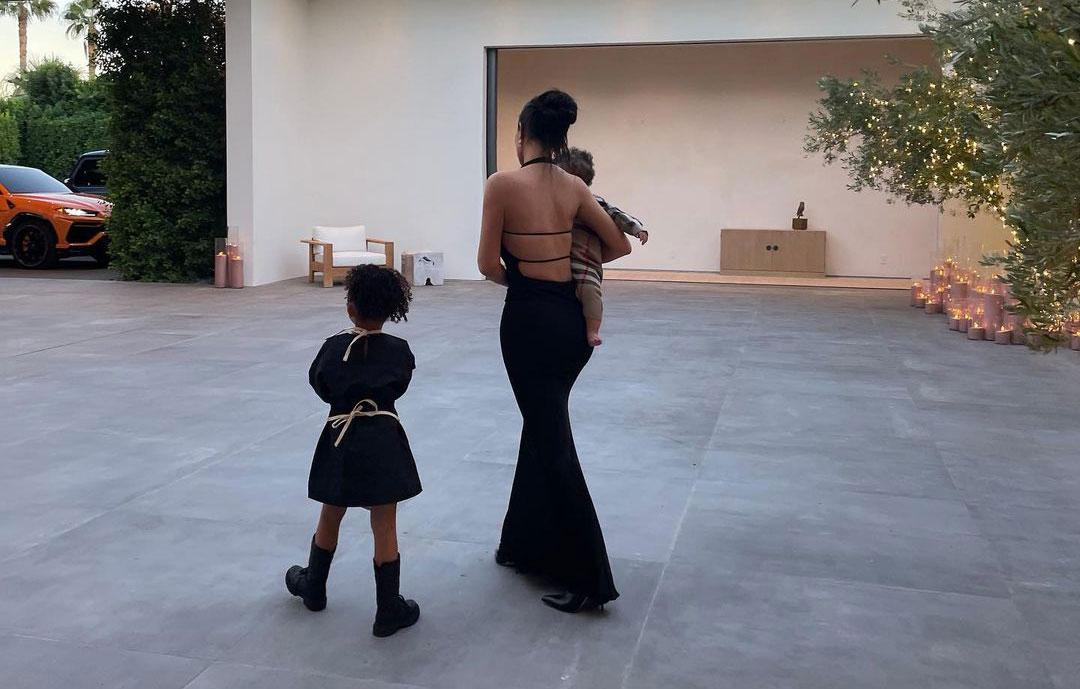 The baby boy made somewhat of an appearance in a Burberry onesie while being carried by Jenner, who alongside his big sister.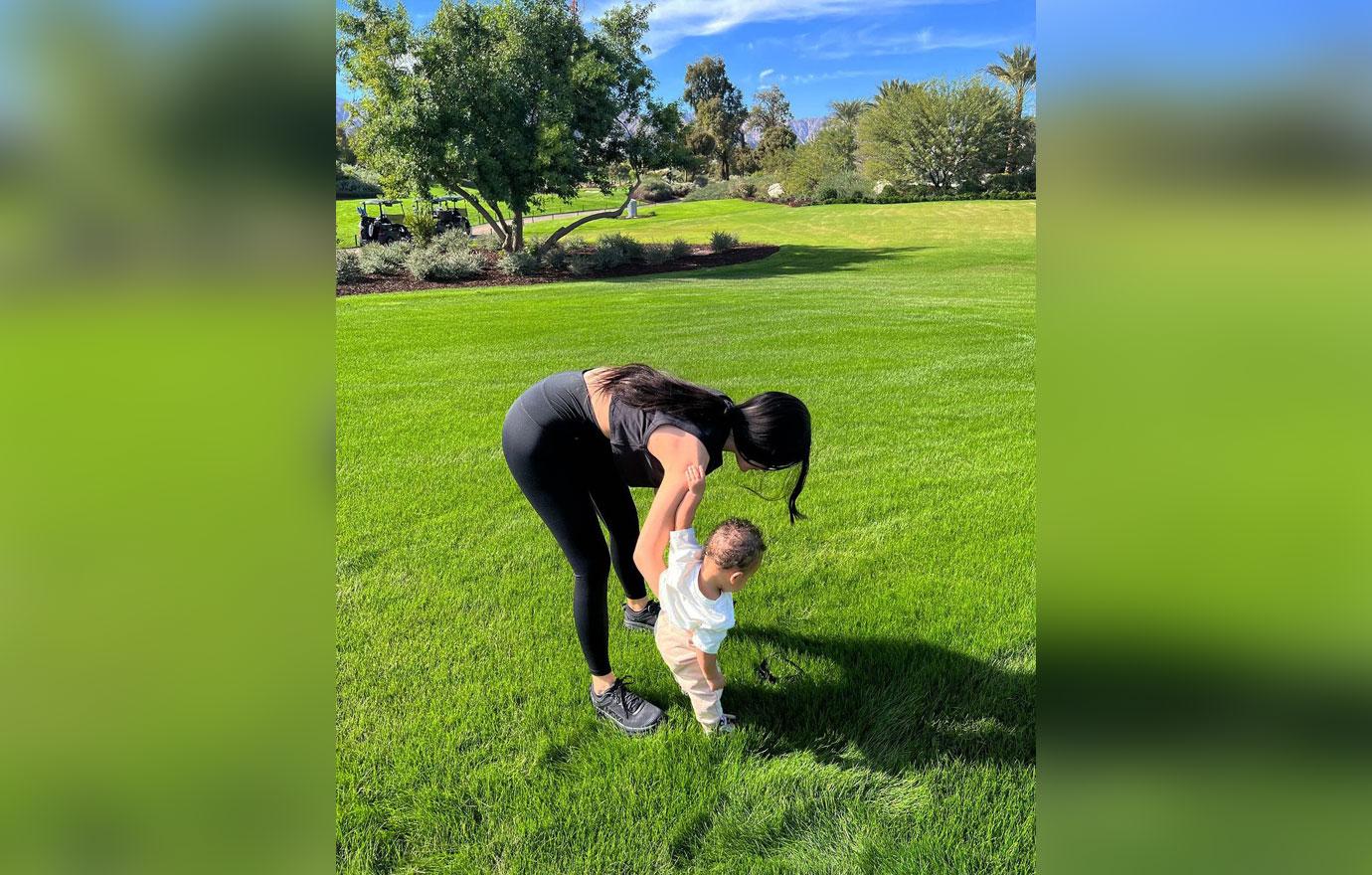 The back of the young tot's head was visible as he walked in the grass with his mama during a sunshine-filled day.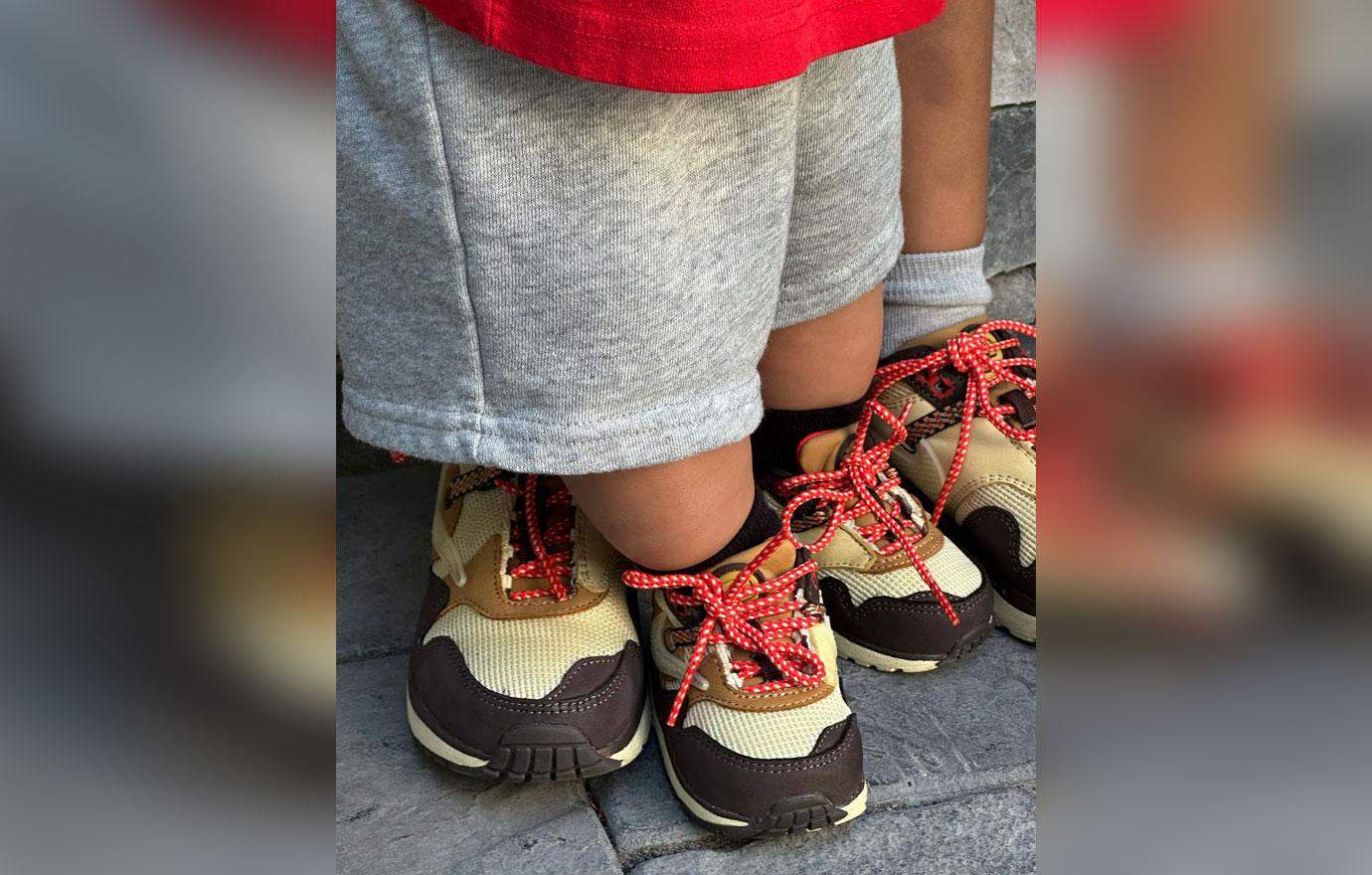 Matching with daddy! Without showing his face, the young boy appeared to wear identical kicks to his rapper dad.