ROYALS
Trouble in Paradise? L.A. Lakers 'Kiss Cam' Reveals 'Odd Moment' in Prince Harry & Meghan Markle's Relationship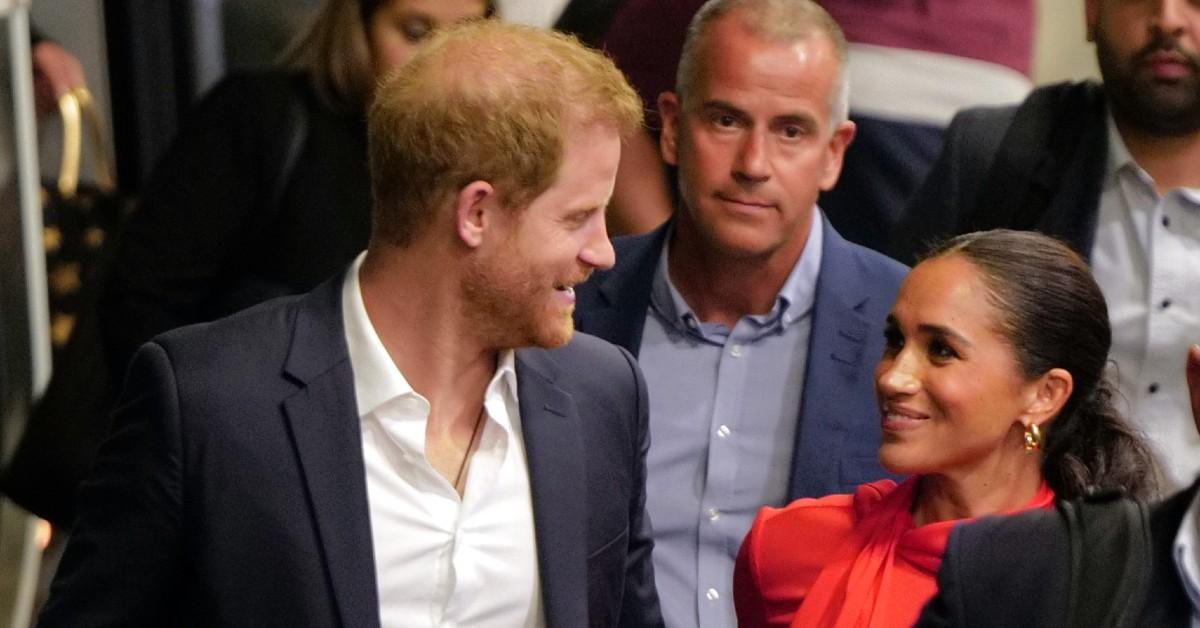 The "kiss-cam" didn't work on the Duke and Duchess of Sussex!
On Tuesday, April 25, Prince Harry and Meghan Markle were spotted at the L.A. Lakers game where they were selected for the "kiss-cam" — but there was no public smooch, as Meghan put her hand on Harry's arm to hold him off.
Article continues below advertisement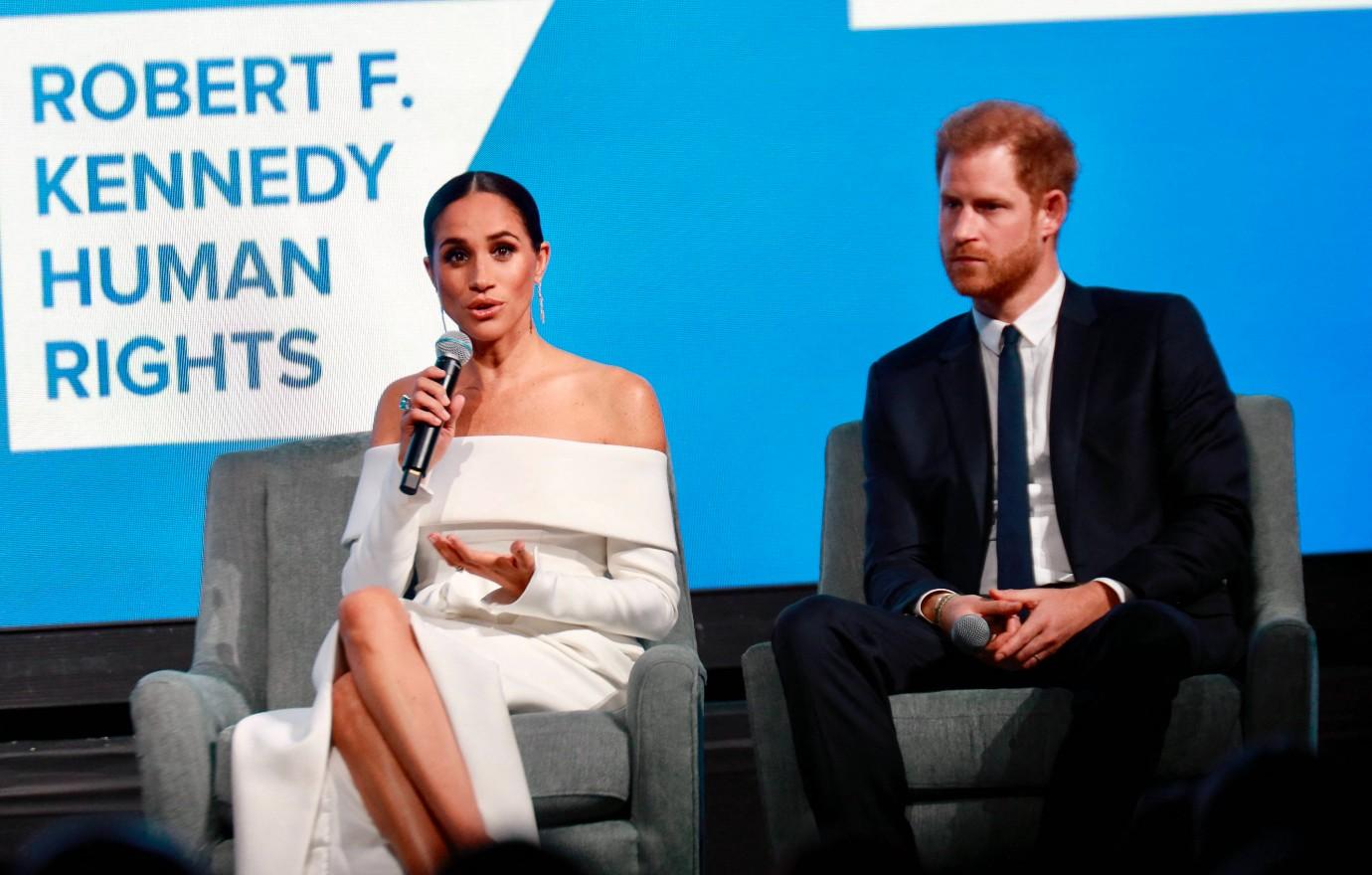 Broadcaster Dan Wootton described the incident as an "odd moment" between the couple, though at the game, the royals seemed to quickly laugh it off.
A day after their outing, Wednesday, April 26, royal biographer Angela Levin weighed in on the situation during Dan Wootton Tonight. Levin alleged that this incident indicated Harry and Meghan's relationship may be rockier than it seems.
Article continues below advertisement
"There was an odd moment where Harry seemed to want to have a public kiss," Wooton began.
"In the past, Meghan has always wanted these public displays of affection, but she turned away, she blocked him. In a similar way that Diana did very famously to Charles at the Polo in 1992. Meghan has long studied Diana," he added for context. "Do you think there was anything purposeful there?"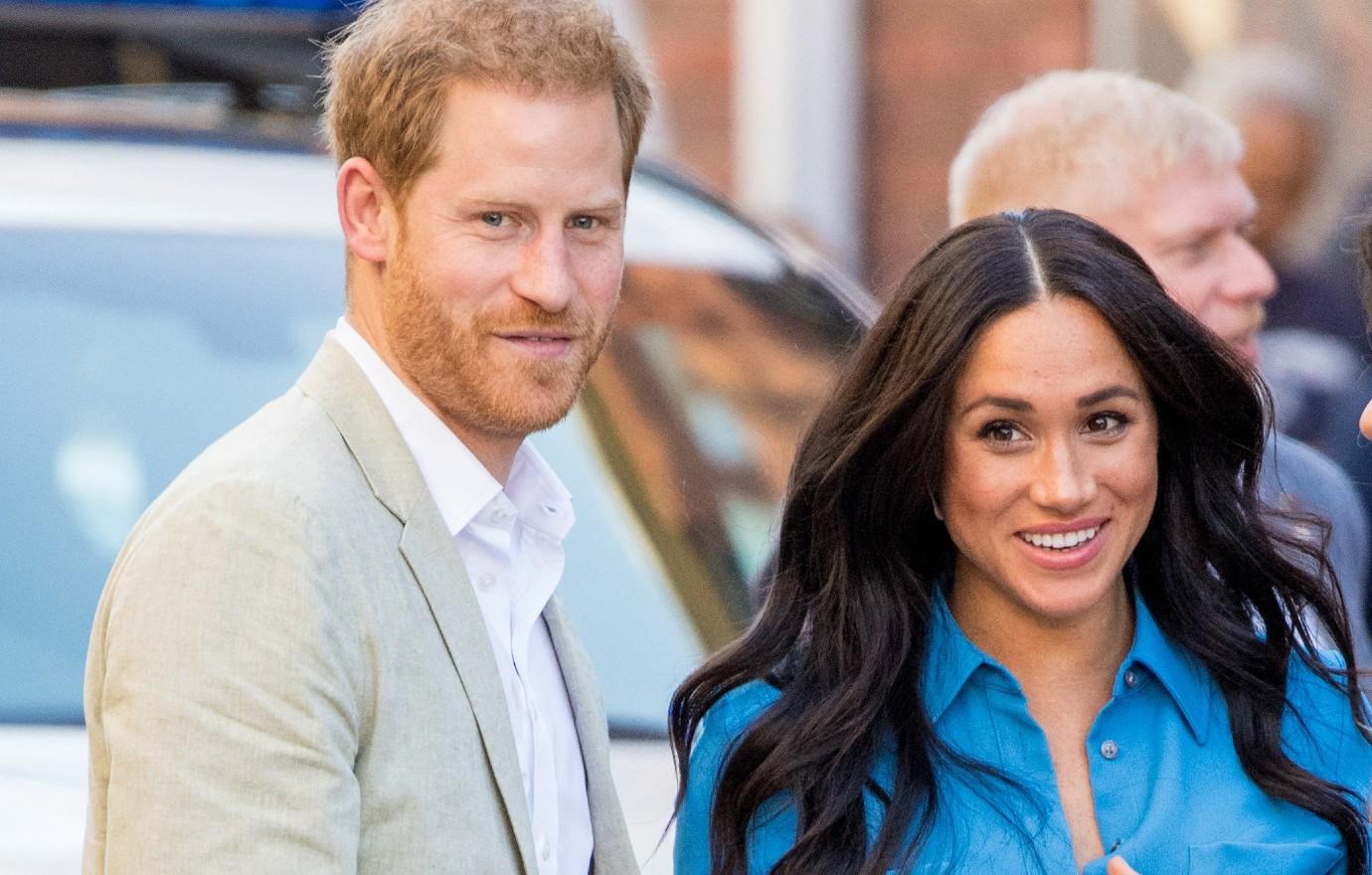 Article continues below advertisement
"I think she didn't want him to kiss her," Levin replied.
"I think those days are possibly far less of an interest for her. Then she did this huge laugh, but it's all phoney – she's doing that laughter to tease him but really she doesn't want him near her," the author added.
She called their L.A. appearance "stage managed" and claimed, "That's the only reason they want to do it – to get in the papers."
"She's come back now because Meghan's always got to win. But I think it's turning against them. Their popularity has sunk," Levin continued, taking a dig at the former actress.
Article continues below advertisement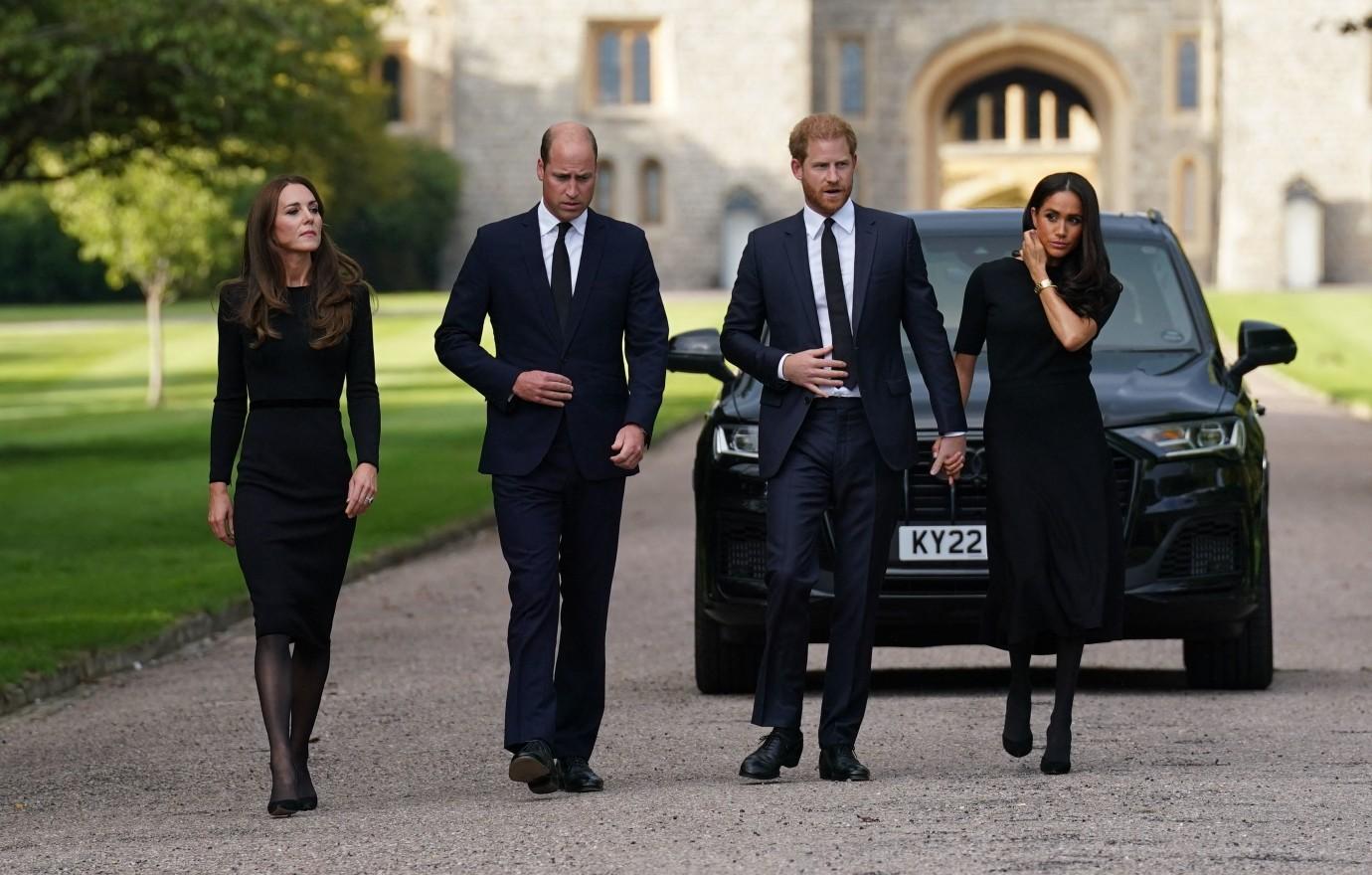 "People feel more connected to King Charles now because they see how dignified he is and how kind he is to people and how hard he's working now. Queen Camilla too," she explained.
Levin was also asked about King Charles potentially rescinding Harry's invitation to the May 6 Coronation, to which she said, "He can't – it's too late for that."
Article continues below advertisement
Never miss a story — sign up for the OK! newsletter to stay up-to-date on the best of what OK! has to offer. It's gossip too good to wait for!
"As a father, he wants Harry to be there. But I think after the coronation there'll be all sorts of changes and he's waiting for that," the biographer added.
"Charles has to get through this and be anointed as our King but then there'll be lots of changes. He won't take this – particularly not with Harry being so rude about Camilla his wife," she noted.