ROYALS
Meghan Markle & Kate Middleton Were 'Not That Close' Prior To Her Exit From The Royal Family: 'They're Inverted Versions Of Each Other'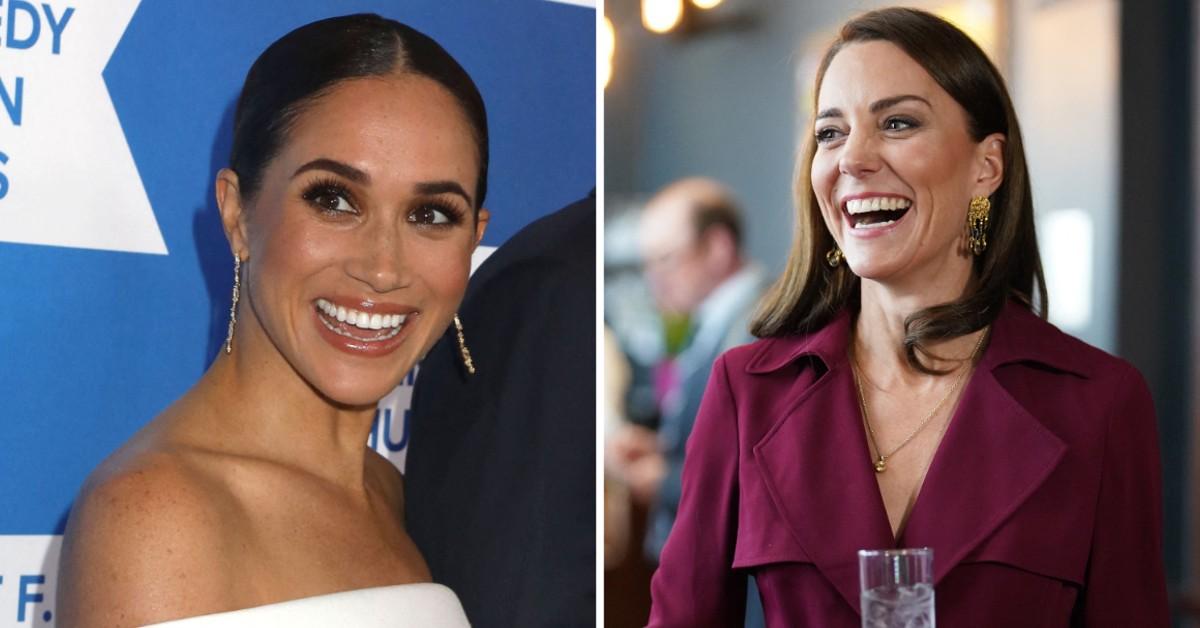 Kate Middleton and Meghan Markle were never meant to be pals.
Tessa Dunlop, author of the 2022 royal biography Elizabeth & Philip: A Story of Young Love, Marriage and Monarchy, recently touched on the Princess of Wales and the Duchess of Sussex's relationship prior to Prince Harry and Meghan's exit from the family.
Article continues below advertisement
They were "clearly not that close" Dunlop stated, adding that their correspondence "[was] frosty but polite."
During her 2021 interview with Oprah Winfrey, Meghan was able to discuss how she felt about Kate, but Dunlop argued that Kate has never told her side of the story.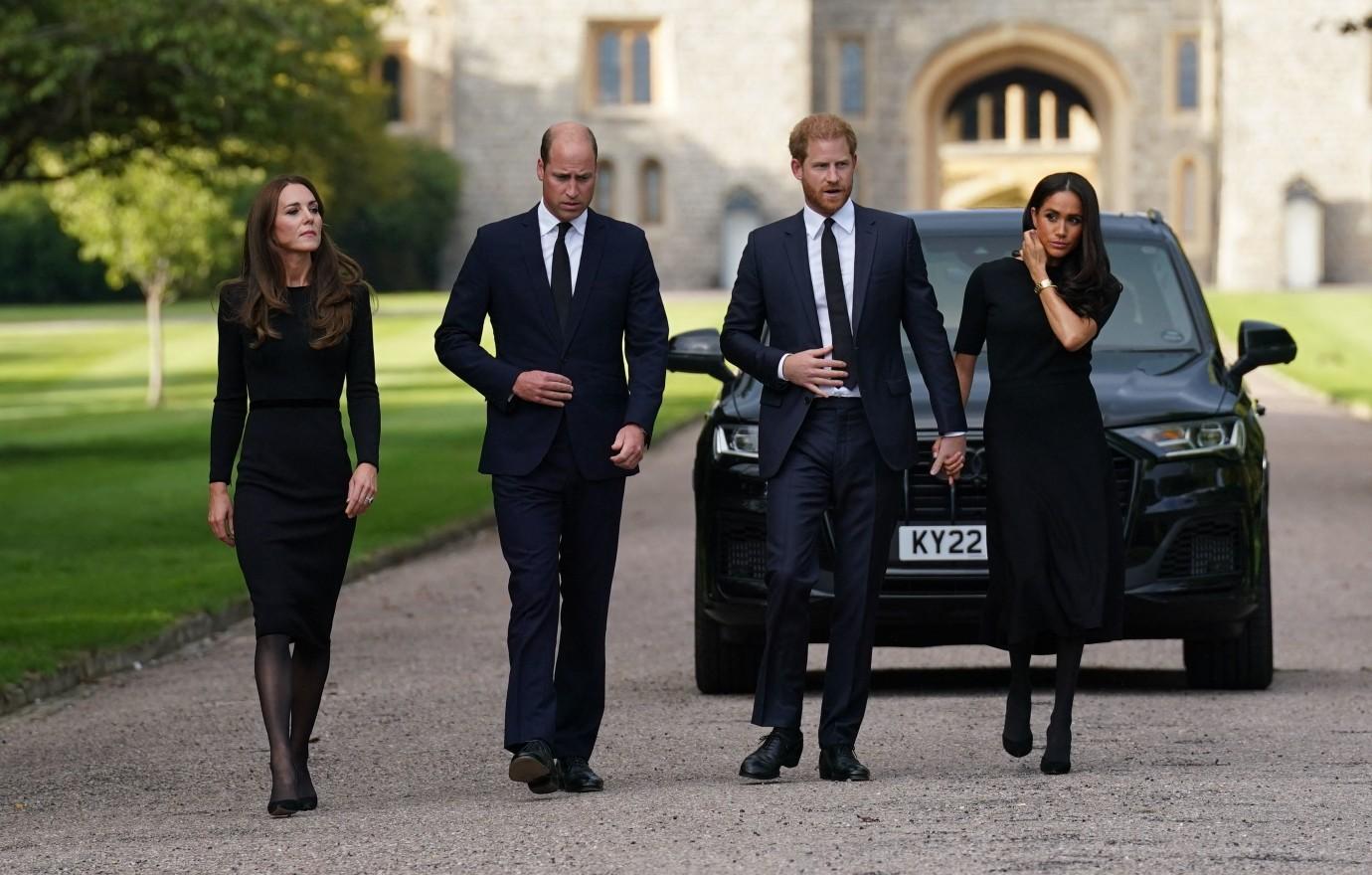 Article continues below advertisement
"Kate is a well-mannered girl, she got brought up in a public school, she's never going to dish the dirt, she's never going to give what others want, no matter how often you pick the scab," the expert explained.
Dunlop then explained how the 41-year-old had "years in training" prior to her role in the royal family — something Meghan was never afforded.
"Kate's values were deference, appropriate levels of self possession within a system, don't rock the boat, you make change through embracing the institution almost, the paradox, Meghan's the other way around," she described of the two women's approaches to the monarchy.
"They're totally like inverted versions of each other," she added.
Article continues below advertisement
In Prince Harry's recent memoir, Spare, the 38-year-old also shared more details about the pair of royal wives.
Harry alleged that Kate felt the need to "compete" with Meghan, particularly mentioning an awkward tiff during the Royal Foundation Forum in 2018.
Article continues below advertisement
The father-of-two explained that there was "controversy" following the event after Meghan showed her support for the #MeToo movement, while Kate did not.
"It wasn't real. But I think it had Kate on edge, while putting her and everyone else on notice that she was now going to be compared to, and forced to compete with, Meg," he stated.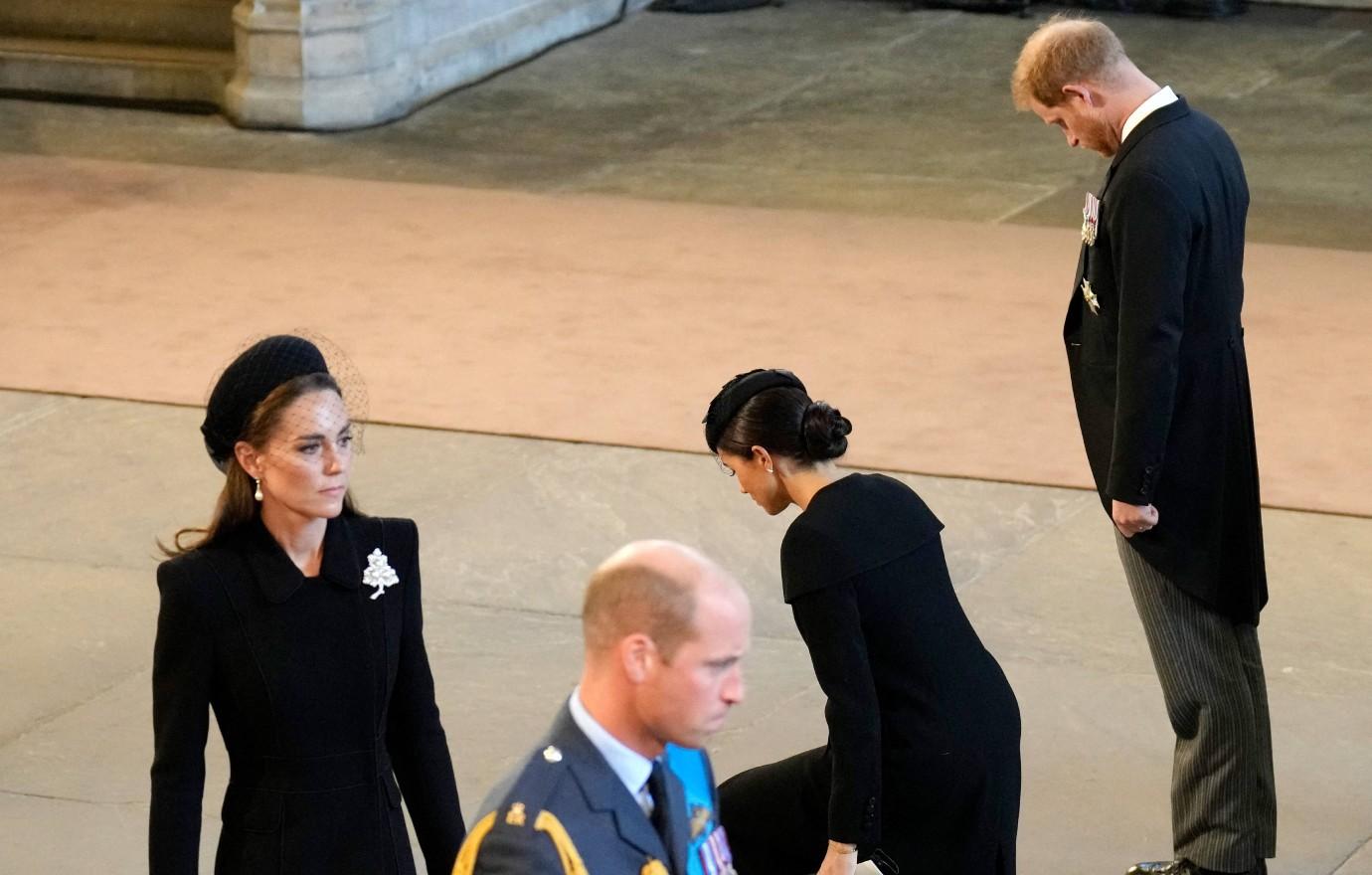 Article continues below advertisement
Additionally, Harry recounted a debacle between the women in regards to bridesmaid dresses for Meghan's wedding.
The media claimed that Meghan made Kate cry during a clash about the garments, although, the Princess quickly shut down this rumor.
"Kate got things rolling straightaway by acknowledging that these stories in the papers about Meg making her cry were totally false," Harry penned in Spare.
"'I know, Meghan, that I was the one who made you cry,'" he added.
Article continues below advertisement
Never miss a story — sign up for the OK! newsletter to stay up-to-date on the best of what OK! has to offer. It's gossip too good to wait for!
Article continues below advertisement
Following her confession, Meghan asked what Kate was doing to resolve the issue. To which Harry wrote, "Why haven't they phoned this execrable woman who wrote this story, and demanded a retraction? Kate, flustered, didn't answer, and Willy chimed in with some very supportive-sounding evasions, but I already knew the truth."
OK! U.K. reported on the ladies' relationship.