NEWS
Lamar Odom Quit Paying Child Support, Leaving Children On The Verge Of Being Evicted, Lawsuit Claims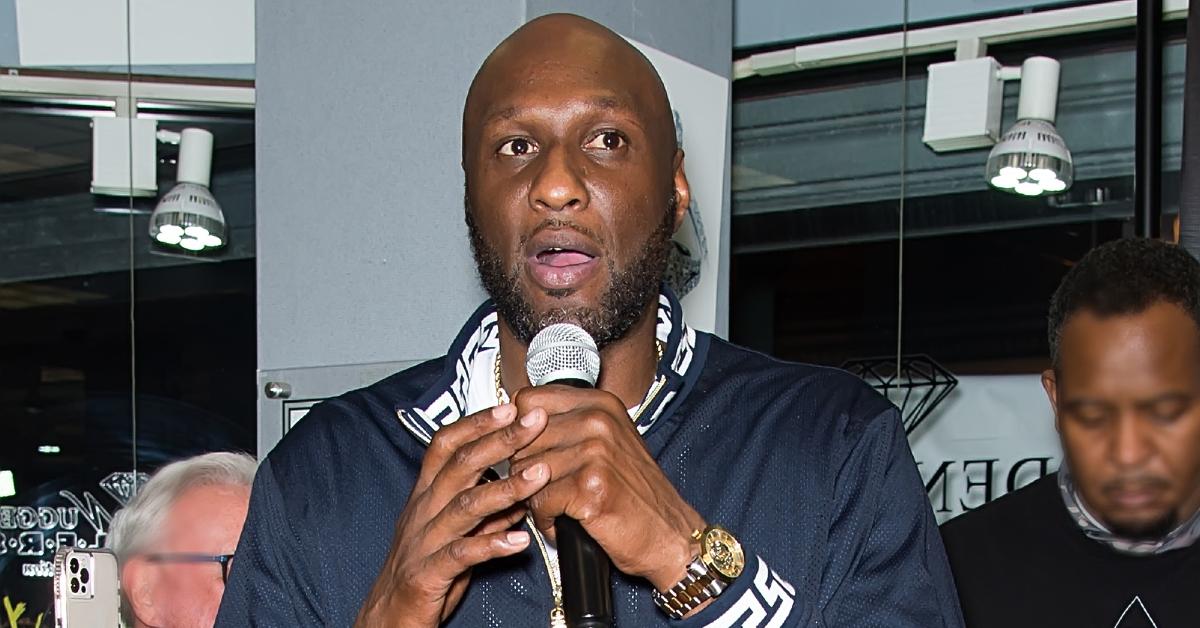 Lamar Odom shouldn't expect any Father's Day gifts this year. The former NBA star has stopped paying child support, leaving his two kids and baby mama on the verge of being evicted, a new lawsuit claims.
Article continues below advertisement
Landlords are trying to evict baby mama Liza Morales and her children, Destiny, 22, and Lamar Jr.,19 — whom she shares with Odom — from their upscale Lower Manhattan apartment because she can't pay the $5,125 monthly rent without Odom's child support, according to the lawsuit, filed late Thursday, May 13, in Manhattan Supreme Court.
The co-parents also had a son together, Jayden, who passed away at six months old.
Article continues below advertisement
According to Morales, the athlete is refusing to hand over the cash. She directly cited Odom's "unilateral stoppage of all support" as the cause for the family's possible eviction. Morales alleged Odom completely stopped paying child support last June, which breached the former flames' 2015 agreement, records show.
Article continues below advertisement
The 41-year-old is required to pay around $6,000 a month in child support along with college fees, according to Morales. In addition, he is allegedly required to pay a premium for a $9 million life insurance plan.
"In June 2020, Lamar stopped providing any support save for sporadic amounts sent directly to LJ, placing their son in a very difficult situation," the mother-of-two stated in the civil complaint, obtained by Page Six.
Article continues below advertisement
Morales said her son couldn't attend a four-year college, leading him to resort to community college, because Khloé Kardashian's ex stopped paying the family-of-three, per the records. In the lawsuit, Morales claimed her baby daddy — who has struggled with drug abuse in the past — now owes her and their kids $78,000.
Article continues below advertisement
J Hill Associates brought eviction proceedings against Morales last December, claiming she owed nearly $50,000 in back rent, plus interest. According to the court records, she hasn't paid rent since last February.
The lawsuit against Odom comes after he ended his most recent relationship in November with ex-fiancée Sabrina Parr. In March, he got candid about the former couple's turbulent split, explaining he doesn't "really like nobody taking advantage of [him], especially for monetary reasons."
The on-again-off-again couple first went public in August 2019, and Odom proposed later that November. Looking back on their relationship, Odom admitted: "I used to really take her word for everything, and she was really lying to me the whole time."