NEWS
'There Is Nothing Funny About This': Lara Trump Blasts Hillary Clinton for Laughing About Donald Trump's Recent Indictment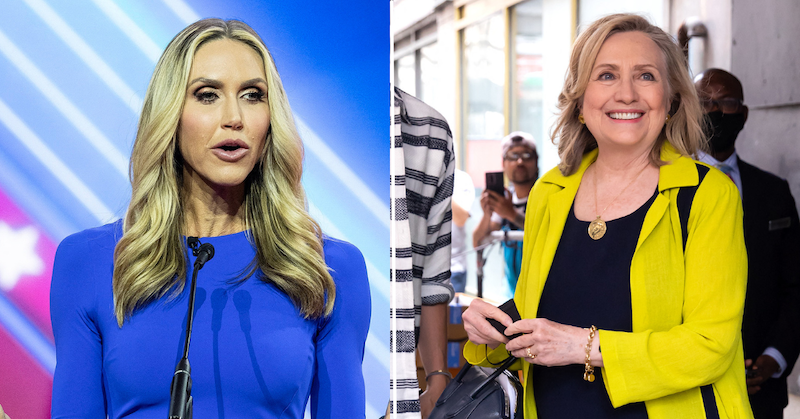 Article continues below advertisement
As OK! previously reported, Hillary, 75, who ran against Donald in the 2016 election, was a guest on Rachel Maddow's MSNBC show when she was asked about the businessman being indicted for a fourth time.
"All over the country, people are wondering what Hillary Rodham Clinton is thinking watching things unfold in Georgia," Rachel said to Hillary.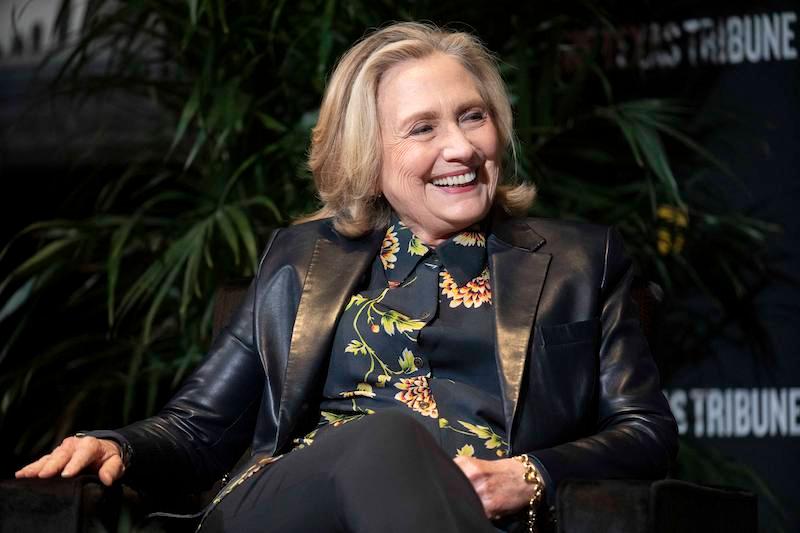 Article continues below advertisement
"Oh, I can't believe this," Hillary replied while cracking up. "Honestly, I didn't think that it would be under these circumstances. Yet another set of indictments."
"She went into that interview with Rachel Maddow, by the way, laughing. She was laughing about this last night," Lara fumed. "Let me tell you something; there is nothing funny about this."
"There's nothing funny about the erosion of our American values, about the erosion of our Constitution, about the weaponization of our systems like Third World countries do against political opponents. Nothing funny, Sean, about our current president of the United States selling out our country to enrich his family, and of all people, Hillary Clinton, to be talking about this, who admitted to doing things criminally that are far worse than anything Donald Trump is even accused of doing, yet as you pointed out, no indictment there," she continued.
Article continues below advertisement
Hillary then said it's vital Donald doesn't get away with what he did.
"I don't know that anybody should be satisfied. This is a terrible moment for our country to have a former president accused of these terribly important crimes," Clinton said. "The only satisfaction is that the system is working. That all of the efforts by Trump and his allies and enablers to try and silence the truth and undermine democracy have been brought into the light. And justice is being pursued."
"I hope that we won't have accountability just for Donald Trump and if there are others named in these indictments along with him for their behavior but we will also have accountability for a political party that has just thrown in with all the lies and the divisiveness and the lack of any conscience about what has been done to the country," Clinton added.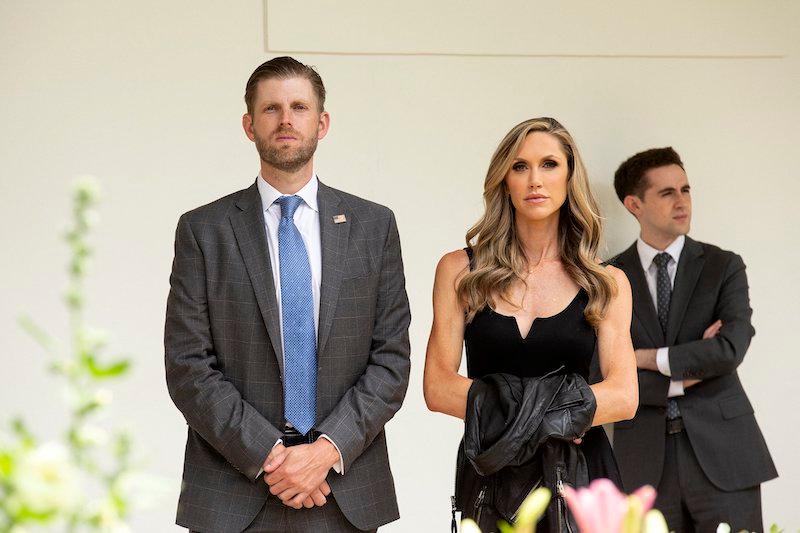 Article continues below advertisement
Never miss a story — sign up for the OK! newsletter to stay up-to-date on the best of what OK! has to offer. It's gossip too good to wait for!
As OK! previously reported, Donald was indicted on Monday night and is facing a slew of charges from Fulton County District Attorney Fani Willis.