NEWS
Larry King's Heartbreaking Final Words Revealed, Wife Shawn Denies COVID-19 Being At Fault For TV Icon's Death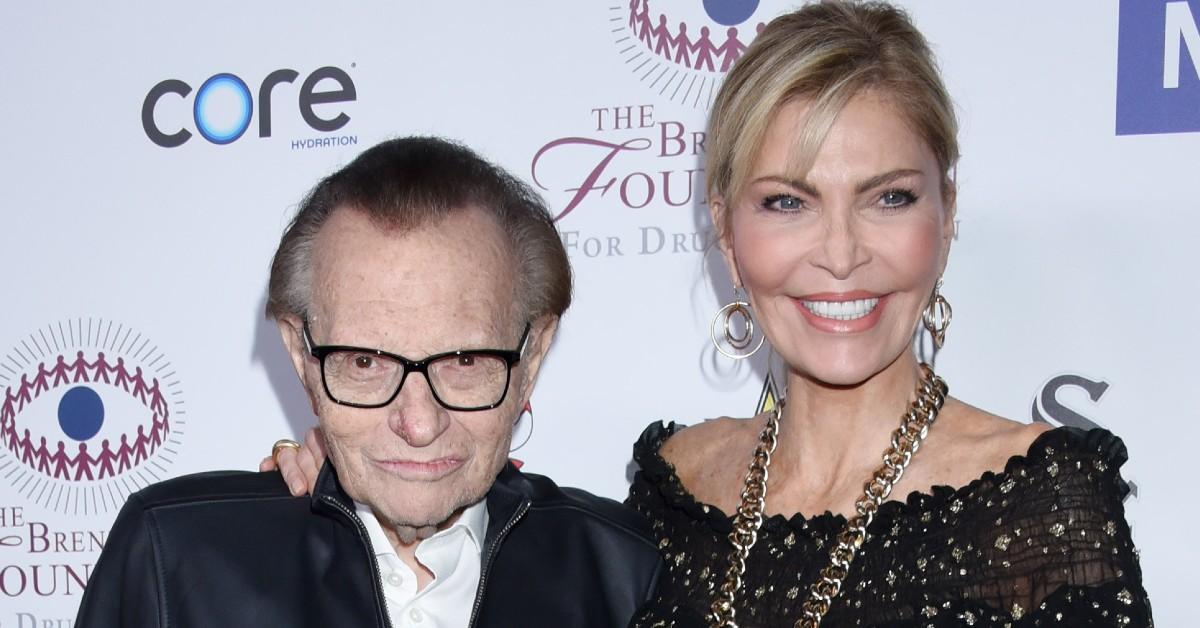 Article continues below advertisement
"It was an infection, it was sepsis," she recently said. "Well, he was finally ready to go, I will tell you that.
"You know, he never wanted to go but his sweet little body was just, it had just been hit so many times with so many things and once we heard the word COVID, all of our hearts just sunk. But he beat it, you know, he beat it, but it did take its toll and then the unrelated infection finally is what took him, but boy, he was not gonna go down easily."
11 CELEBS WITH MULTIPLE BABY MAMAS: CAITLYN JENNER, OFFSET, MICK JAGGER & MORE
Larry had been dealing with health complications for years, having suffered a near-fatal stroke in March 2019 that left him in a coma for several weeks.
And while he gradually recovered during his lengthy stay at a hospital, Shawn notes that the final years of Larry's life were painful to watch because of how ill he had gotten over time.
Article continues below advertisement
Things eventually turned so bad that Shawn began preparing for the worst.
"His mind wasn't right, and his body was going, and so that was hard to witness because Larry as we know him is the guy that goes, 'Come on, let's go, you're late, get out of here,'" she recalls. "It's always, 'You're late.'"
"I love you" were the final words Larry said to Shawn before his death, and as heartbreaking as it was to say her goodbyes, the latter admits that her husband's death has brought the family much closer.
Shawn and Larry married in 1997, but after 13 years together, the couple announced their split and subsequently filed for divorce in April 2010.
Article continues below advertisement
A change of heart would see the pair work through their differences and stay together for close to a decade years before the Emmy winner filed for divorce a second time.
Up until his death, however, Shawn recalled always having shared a close relationship with Larry — even when their marriage was beginning to fall apart — because they deemed each other "life partners," which is probably why the former radio DJ never pulled through and finalized the divorce.
MEGHAN MARKLE DEEMED THE WORLD'S FAVORITE ROYAL — HERE ARE 5 OBVIOUS REASONS WHY
"In my heart, I didn't think it was really going to happen and it never did," the 61-year-old gushed. "We were partners in every sense of the way, in business, and in, well, first in our family and then in business. But we're a close family. You know, family is the most important thing, and God."
Shawn spoke with Entertainment Tonight about Larry's cause of death.