NEWS
From Frenemies To Friends: Inside LeAnn Rimes & Brandi Glanville's Up-And-Down Relationship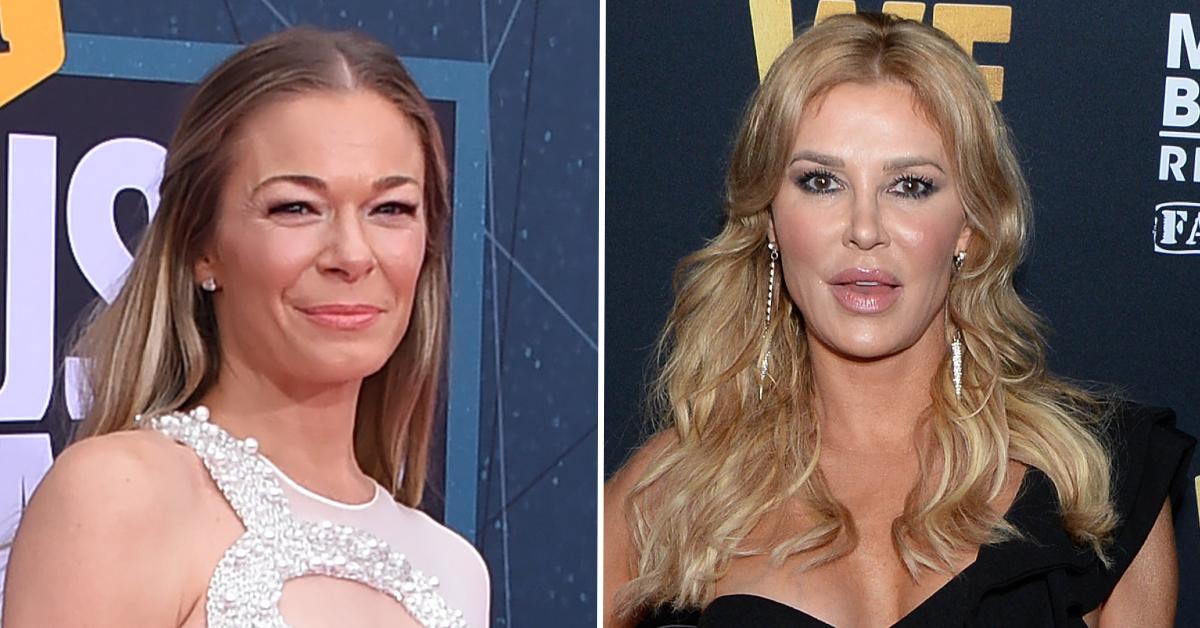 LeAnn Rimes and Brandi Glanville have come quite a long way.
Though the ladies are now on good terms, they went from strangers to fierce foes in 2008, when the country singer, 39, had an affair with Glanville's then-husband, Eddie Cibrian, 48. Glanville, 49, found out a year later and broke off her marriage, as did Rimes with her husband, Dean Sheremet, 41, and what was once an affair turned into a marriage for Rimes and Cibrian, who tied the knot in 2011.
Scroll down to relive the drama that's ensued.
Article continues below advertisement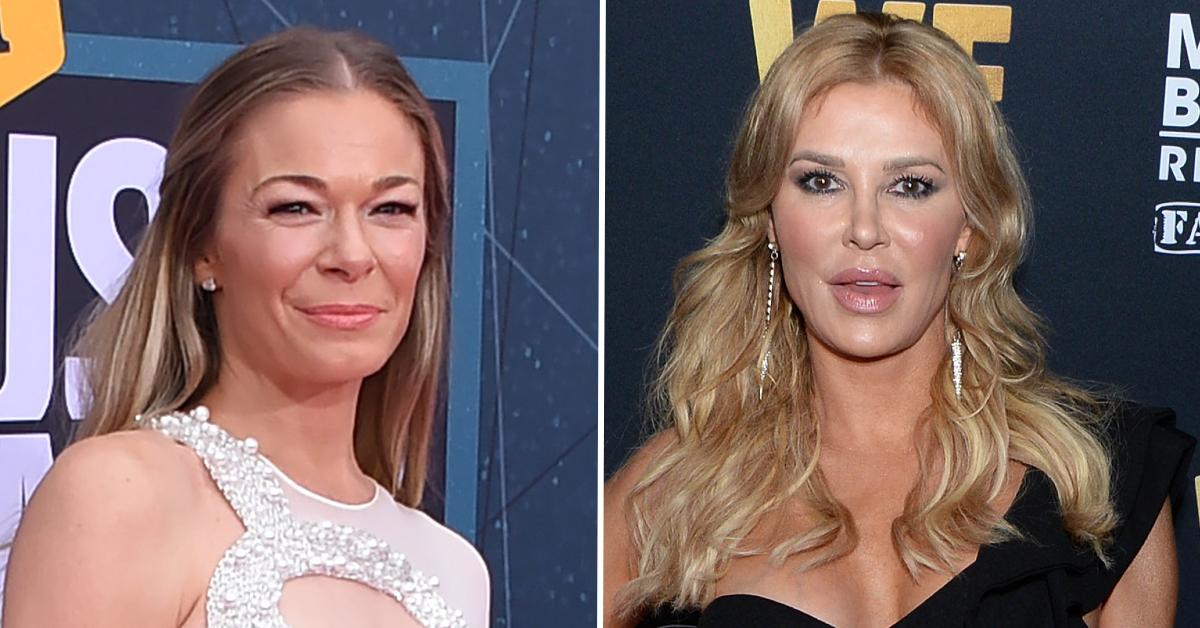 Article continues below advertisement
The Real Housewives alum and Cibrian, who shares sons Mason, 18, and Jake, 15, eventually split, finalizing their divorce in 2010. Meanwhile, a few months before that, Rimes and Sheremet called it quits after months of turmoil. Since Rimes and Cibrian were both single, they reunited and began dating.
Things became very serious very quickly, and the actor introduced his two boys to his new love, which ruffled Glanville's feathers.
"One time, before they were married, I walked up to a soccer game and Jake, who was 2, was sitting in her lap. I had this rage in my body. I really wanted to kill her," the Bravo star once confessed. "I walked over to her, grabbed Jake and I looked at her and said: 'I will f**king murder you.'"
The incident didn't seem to bother the "How Do I Love" crooner, as she and Cibrian tied the knot — but the following year, she entered a treatment facility, with rumors circulating that being called a "home-wrecker" was taking a toll on her mentally.
Article continues below advertisement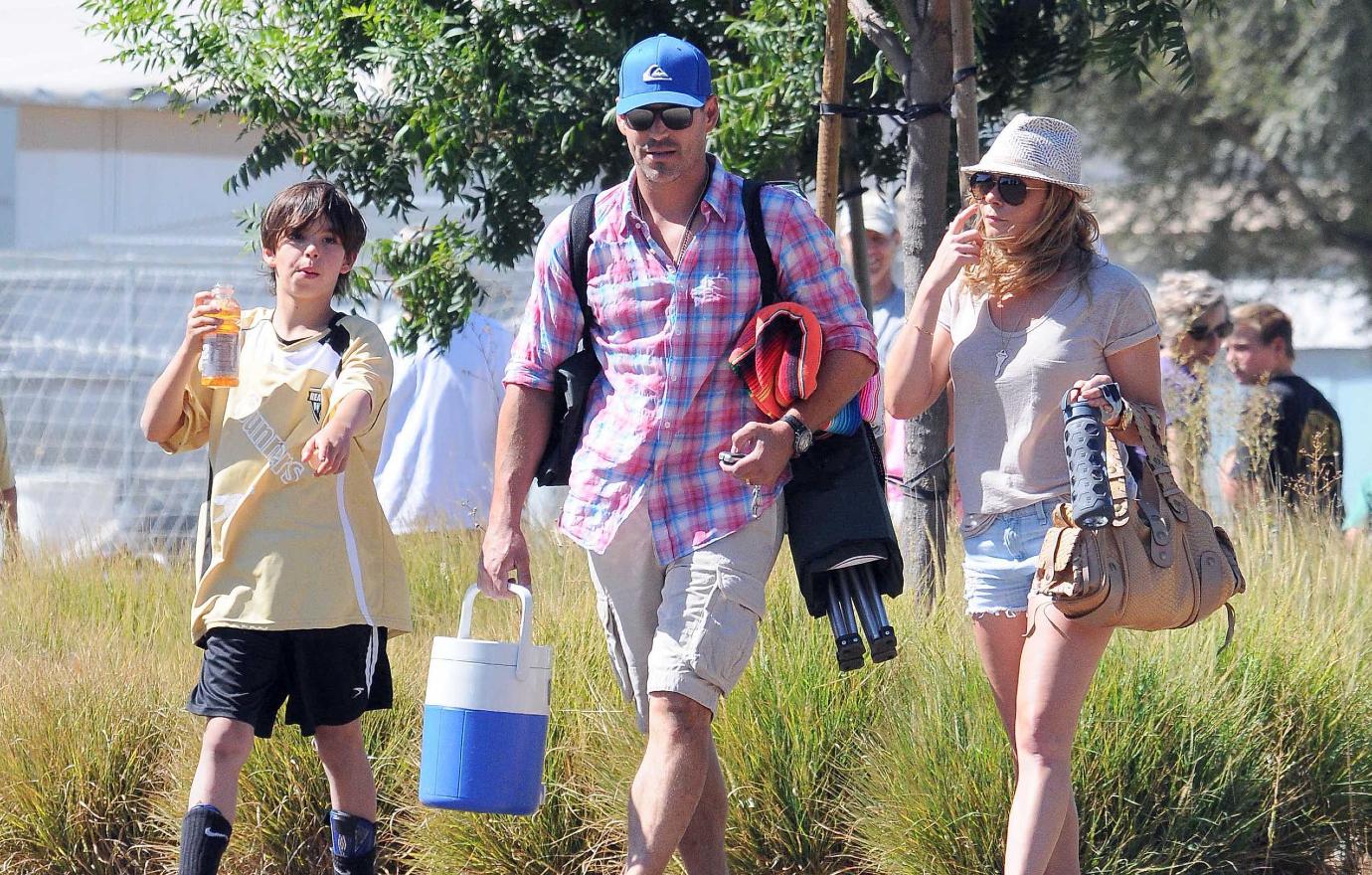 The former RHOBH lead then accepted the fact that Rimes would be a mother figure to her sons, but she maintained her distaste for the star. But by 2017, things heated up again in a dramatic way, as the former gave an interview and predicted the spouses would soon split, claiming Cibrian will leave her and take "half her stuff with him."
Needless to say, that didn't sit well with them, and a series of run-ins — whether intentional or not, as each side accused the other of stalking — led to more trouble.
Article continues below advertisement
In 2018, the trio revealed they had sit down and hashed things out. Glanville even joined them for a few holiday gatherings, though she admitted the outings could sometimes be "awkward."
"The key to doing it right? A lot of grace. A lot of not taking things personally. The kids are the most important thing and they know the love is there and like any blended family everybody sees, even though you don't think the kids see, everybody sees the ups and down," Rimes revealed of how they settled things. "They know everyone loves them, they know everyone is committed and we're always there for them."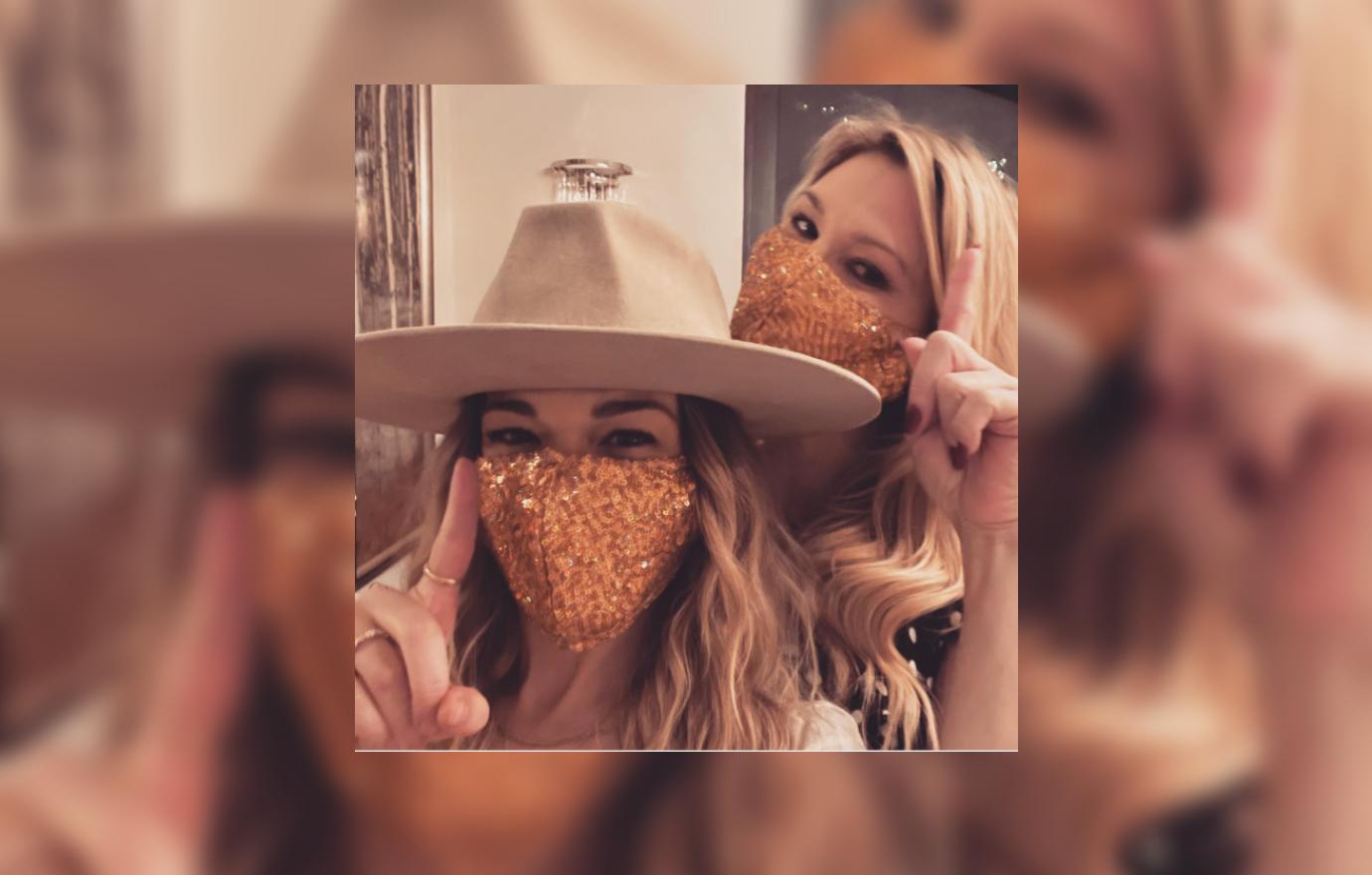 Article continues below advertisement
Unfortunately, the situation hit a snag in 2020, as Glanville claimed she wasn't able to be with her kids during the pandemic.
"It's very crazy that I've been alone for this entire week and I can't be with my children because it happens not to be my week in our divorce settlement," she tweeted. "I think that this is a time with special circumstances and I should be able to be with them. … This is when people's true colors show @eddiecibrian @leannrimes how truthful are your words??!!"
Most recently, the country songstress had nothing but good things to say about her husband's ex when she attended the CMT Music Awards on April 11.
"I love her! I mean I do. I love her. We get along very well. She's fun," she spilled. "We have a great time at all the holidays. We are connected through the boys. We have great respect for one another."