NEWS
Borat No More! Sacha Baron Cohen Reveals Controversial Character Is 'Locked Away In The Cupboard,' For Now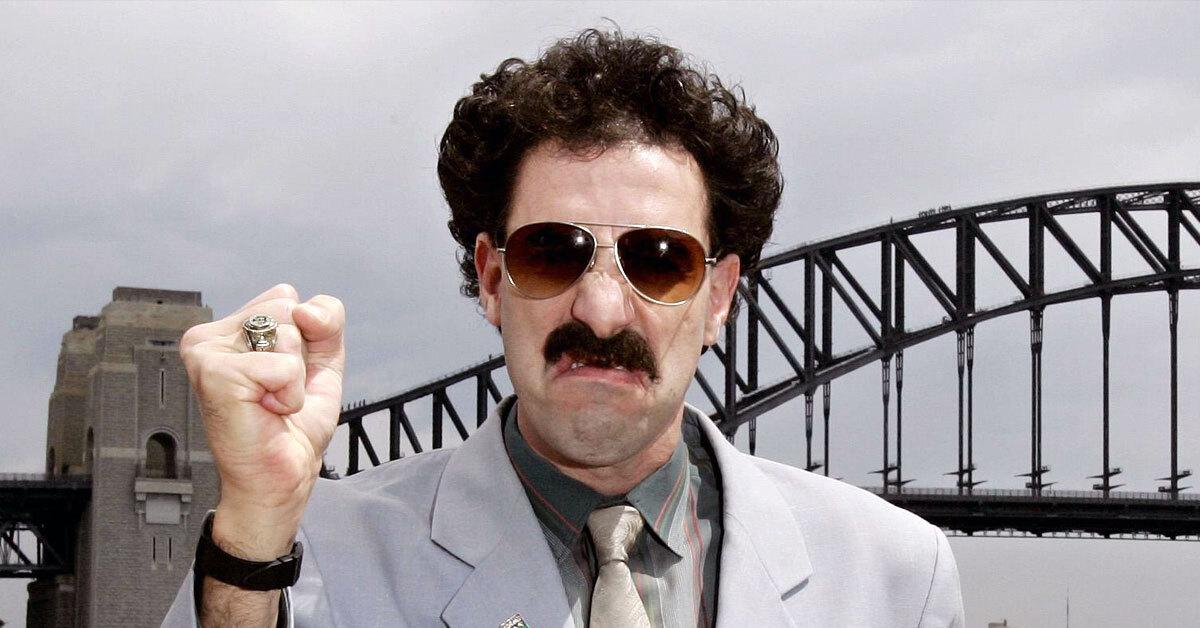 Not very nice! Sacha Baron Cohen is set to retire his controversial Borat character.
Cohen originally reprised his role as the fictional Kazakhstani journalist before the 2016 election to warn Americans about voting for Donald Trump. Now that the President has lost his re-election bid to Joe Biden, Cohen feels as though his work is done — for now.
Article continues below advertisement
The 49-year-old stressed that he felt even more determined to finish his work after seeing how President Trump went about handling the pandemic. "The movie was originally about the danger of Trump and Trumpism. What coronavirus demonstrated was that there's a lethal effect to his spreading of lies and conspiracy theories," he added.
Article continues below advertisement
MORE ON:
Sacha Baron Cohen
The sequel to Borat: Cultural Learnings of America for Make Benefit Glorious Nation of Kazakhstan, premiered in October 2020, with many critics praising the heavily improvised political satire.
The film not only took aim at Trump but also his fiercest allies. Former New York Mayor Rudy Giuliani found himself in trouble after a scene from the film showed Trump's personal attorney in a compromising position with a conservative journalist.
Article continues below advertisement
Maria Bakalova, 23, who plays Borat's underage daughter, Tutar, staged an interview for a fake conservative news program with the attorney. Afterward, she suggested having a drink in a hotel room, which was rigged with cameras.
The two hung out, and Giuliani can be seen lying on his back and reaching his hands into his pants. Cohen — who was dressed as Borat —rushes in and interrupts the pair by saying, "She's 15. She's too old for you."
D.C. RIOTS EXPLODE AS PROTESTORS STORM THE CAPITOL BUILDING: WHO'S SAFE & WHO'S NOT
Giuliani reported Cohen's intrusion to the NYPD at the time of the event, but they found that no crime had been committed.
Variety was the first to report that Cohen is set to retire the character of Borat.