EXCLUSIVE
'Love Is Blind' Star SK Alagbada Wants To 'Fall In Love' Again After Raven Ross Split, Shares Future Career Plans: 'I'm In Such A Good Place'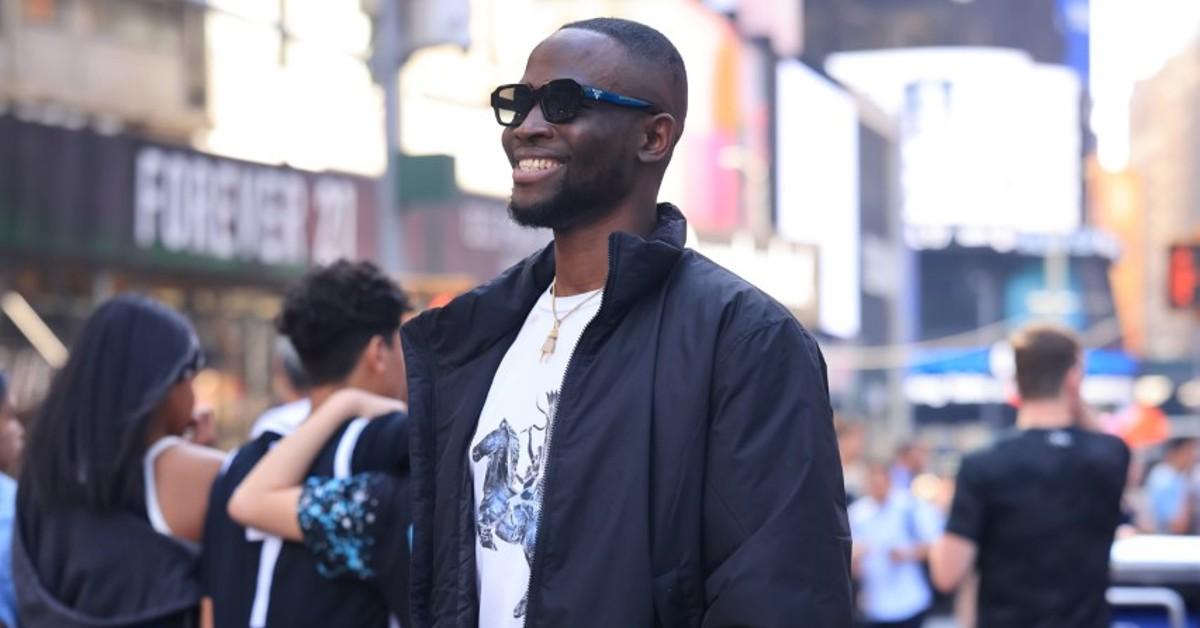 Sikiru "SK" Alagbada and Raven Ross surprised fans with their connection on Season 3 of Love Is Blind, which aired in October 2022. The pair got engaged after meeting in the pods, but Alagbada decided to not say "I do" at the alter in the season finale.
Later on, it was revealed in Love Is Blind: After the Altar that Ross and Alagbada decided to give their relationship another shot, as Alagbada proposed — again.
Article continues below advertisement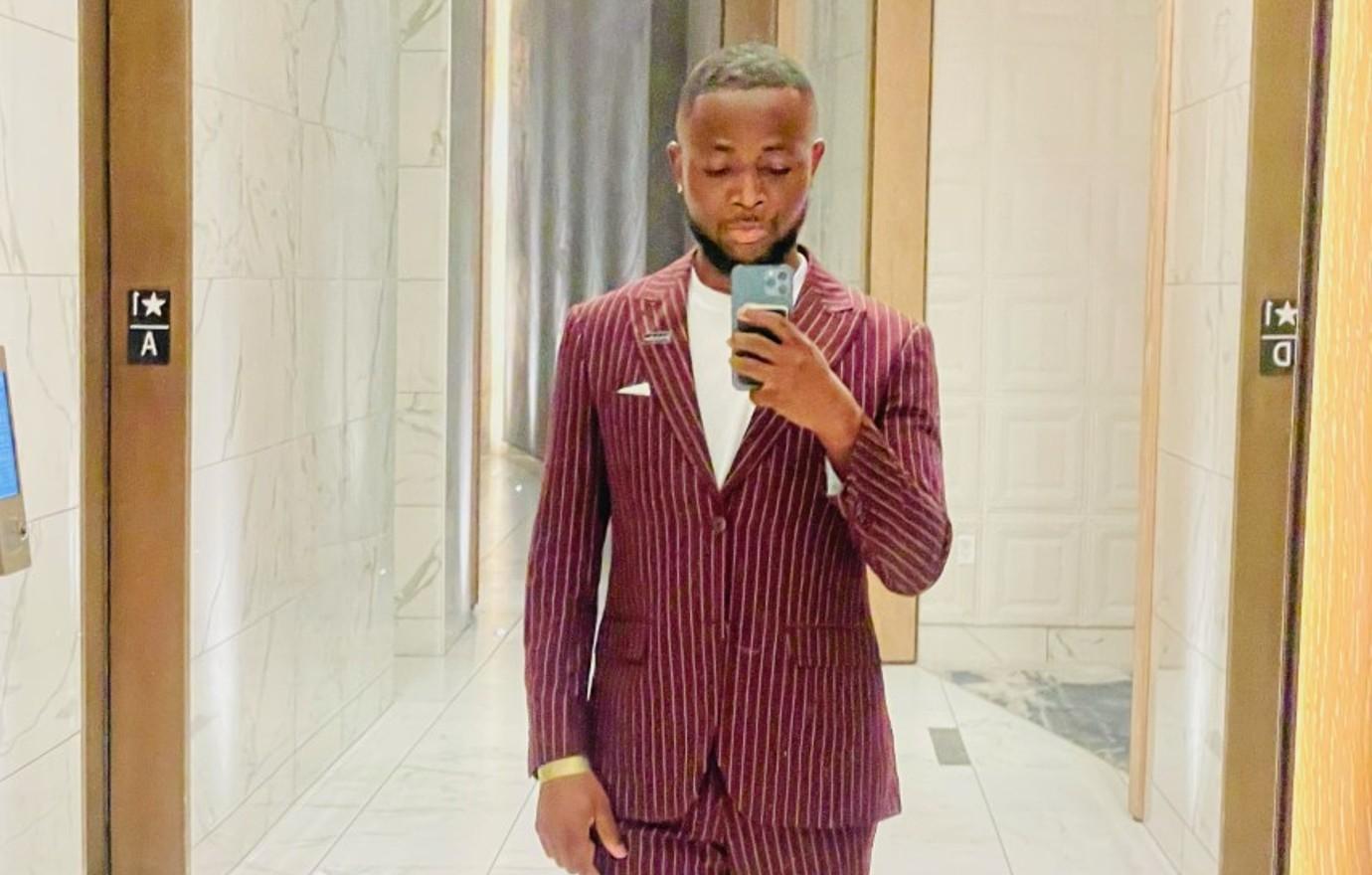 But in the special, which aired in February, the Pilates instructor claimed Alagbada had relationships with other women, resulting in them cutting things off. At the time, the reality star denied he cheated on Ross.
Now, Alagbada exclusively tells OK! about the rumors and how he "cut out the noise" after the drama unfolded on screen.
Article continues below advertisement
"I've been trying to digest everything that has been going on. This is completely new territory for me," the 34-year-old shares. "I've been learning through the process and discovering more about myself. First of all, I did Raven wrong, and I admit that. I apologized to her for what happened. I wish things happened differently, but I also want to clear up the misconceptions out there."
The graduate student also reveals what happened after he and Ross went their separate ways after filming the first time around.
"People think I had a girlfriend the whole time — that is completely untrue. That girl was never my girlfriend. We never formally dated, and I've only known her since 2019. I met her as I embarked on a Europe trip, which I went on as a single guy. I was about to go to grad school, and I wanted to do something for myself," he explains.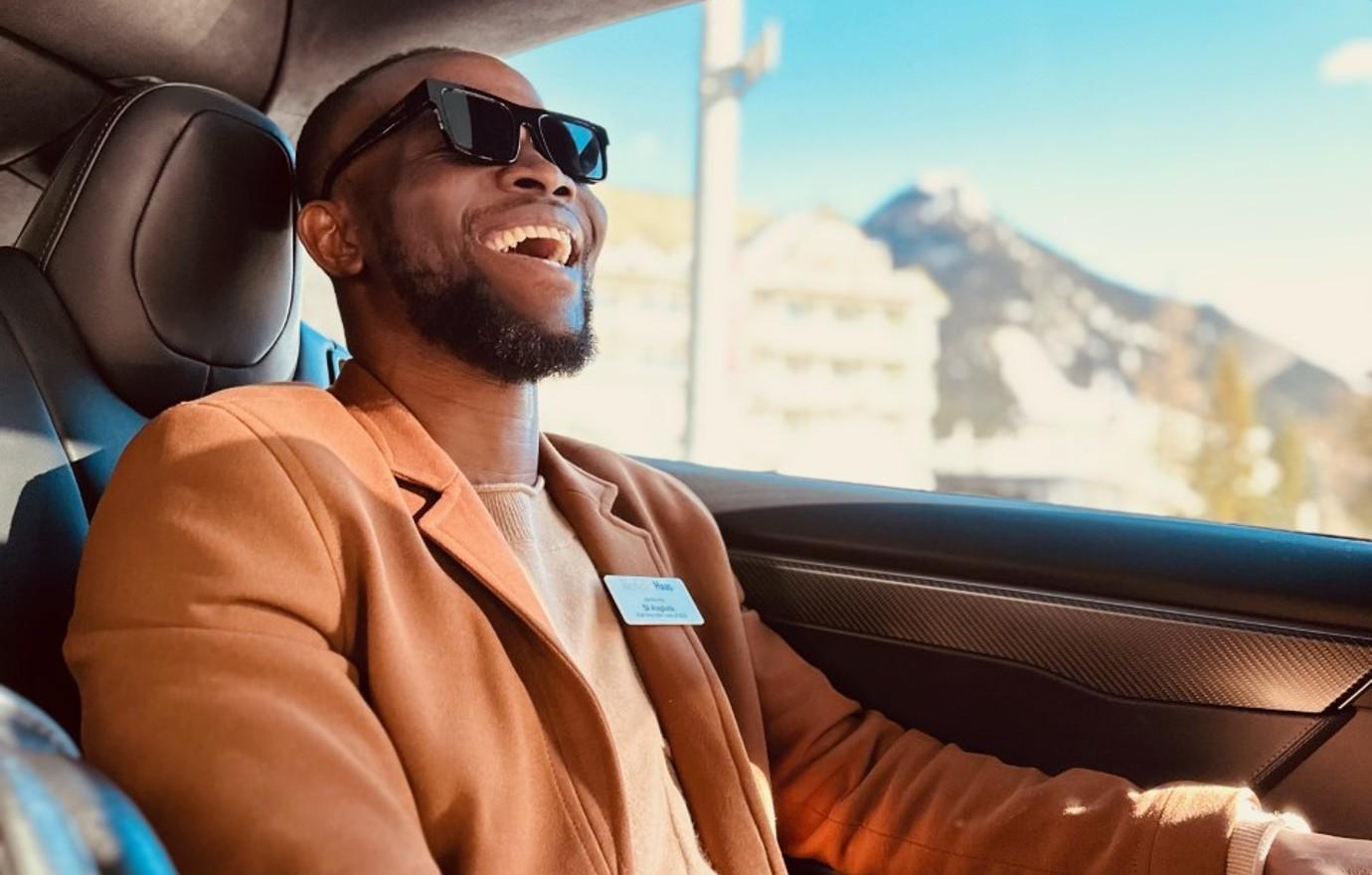 Article continues below advertisement
He and Ross then "took a while" before they decided to date again, and they later became a couple in 2022. "When that girl threw those allegations out about me, majority of those things happened when I was single," he says, referring to how she claimed he had a secret girlfriend while on the show. "Raven and I were heading toward coming back together, but we stayed friends the whole time. She knew I was going on that trip. It's hard to explain yourself to people. Ever since Raven and I decided to be exclusive, we were in a strong, committed relationship. I never slept with any other women."
However, Alagbada says he did end up having an "inappropriate" conversation with one woman when he was with Ross in September 2022. Still, to this day, it's his "biggest regret."
"I completely apologized to her. We also had this additional pressure of doing everything in the public eye. We had to have important conversations and know we were together for the right reasons," he states. "Every time I tried to ask her these tough questions, the responses felt like she wasn't committed to me. Our priorities were different, and we were never on the same page. It was not easy for me, which is something I expressed to her. It wasn't something she didn't know about, but that was not an excuse to have a conversation with another woman. I was wrong, and I should have addressed this in a different way. When we got back together, we had the same problems we had in the beginning."
When Raven shared an update with viewers about her relationship status in the Netflix special, he had no idea that was happening. "I was really disappointed to see that. It brought me back to the question I always had: 'Why are we in this relationship?'" he says, adding that he didn't want to air out any more of their dirty laundry on television. "It all led to so much blowback and hate. People came for me, my mom, my brother."
It was also one of the reasons he didn't want to share his side of the story, as he wanted the fodder to die down.
Article continues below advertisement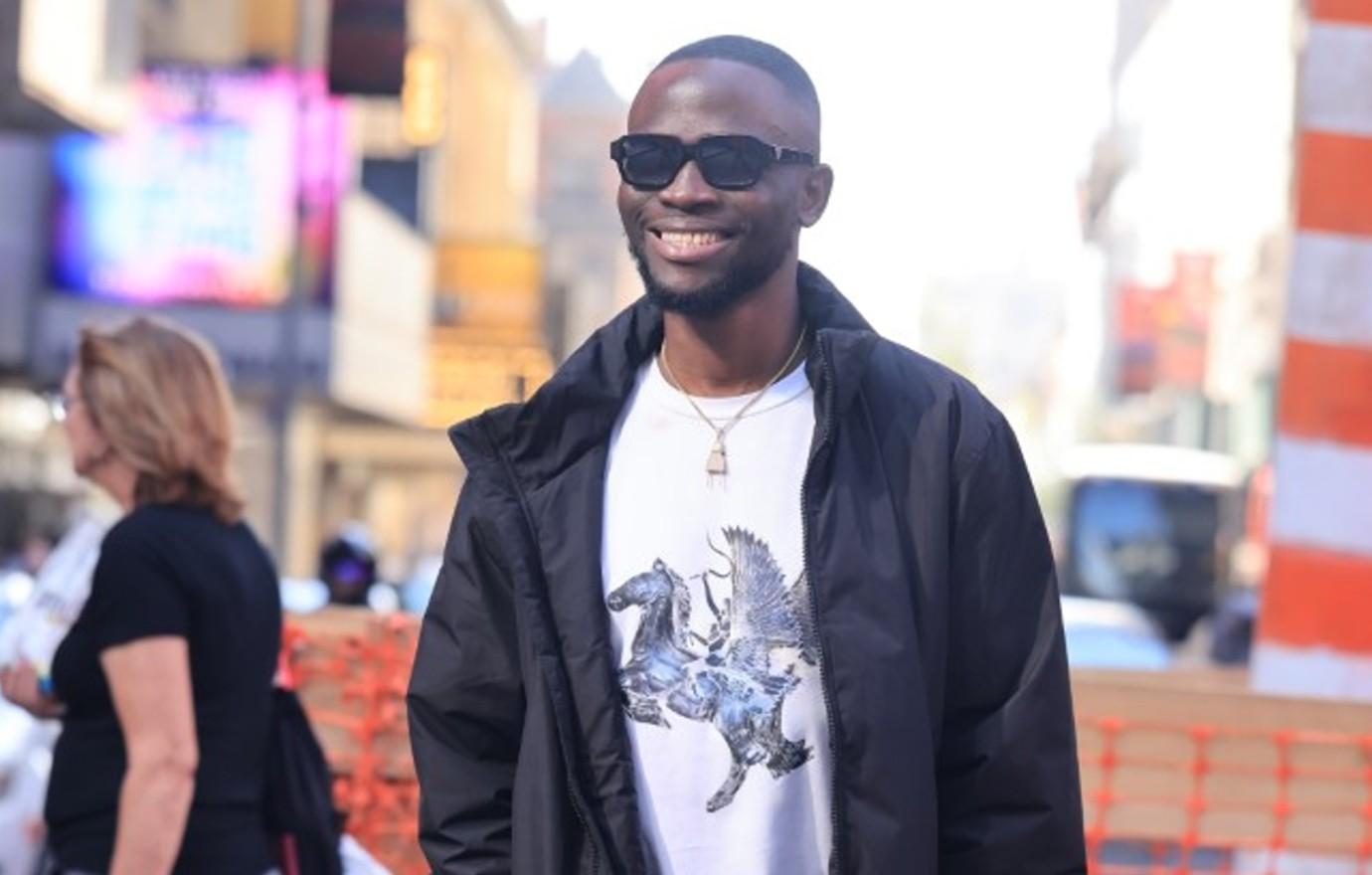 Despite only being engaged to Ross for a month or two, Alagbada isn't dwelling on the past. "Things are going great. I've completely stepped away from the dating scene, which allowed me to focus on school. School is very rigorous, and I want to finish strong. All of this drama was happening in the middle of school," he notes.
The California transplant also isn't interested in fame. "I feel like after you appear on a show, people run to premieres or post content, but that's not me. My family and close friends knew me before the show, and I value those relationships even more now. You have to hold onto the important relationships because the other stuff is fleeting."
Article continues below advertisement
After graduating, Alagbada will go back to Nigeria to spend some time there and relax.
Though he didn't meet his wife on television, he still believes in finding his other half — but "falling in love with no TV involved is different than falling in love," he says. "It's difficult now that my baggage is out there, but also going to therapy has been very, very helpful."
"Once I am in my next chapter, I am going to give love another chance," he says. "I really learned how to communicate better. It's allowed me to become a lot more emotionally intelligent. I want real love. I want to meet someone in the library!"
"I am in such a good place, and I am navigating everything that's happened. It took me a lot to get here," he notes, adding that he only wants the "best" for Ross. "I am glad where we're both at today because I'd hate to get into a marriage with someone for the wrong reasons."
Article continues below advertisement
Alagbada admits he wouldn't be opposed to doing another reality show — but most likely wouldn't go on a "reality dating show" again. "It's been such a great experience, and I learned how to communicate better and how to express myself more. I am glad I did it, regardless of how it turned out," he says.
These days, Alagbada, who is currently getting an MBA from the Haas School of Business at the University of California at Berkeley and will be graduating in the next few weeks, is focused on "finishing strong" as he navigates his next steps.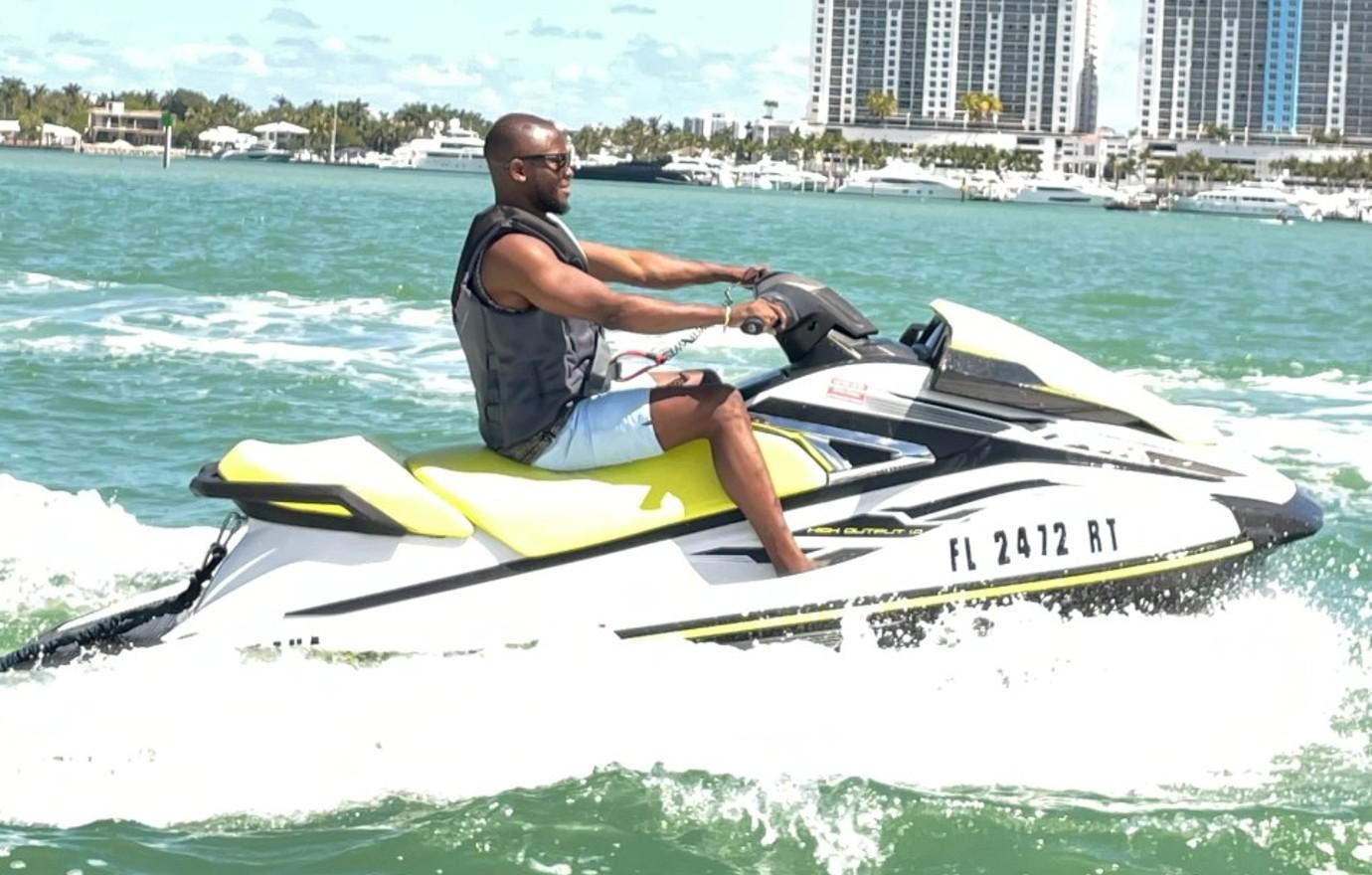 Article continues below advertisement
Never miss a story — sign up for the OK! newsletter to stay up-to-date on the best of what OK! has to offer. It's gossip too good to wait for!
"I couldn't be more excited. My grad school experience has been bittersweet. As much as I am ready to finish up, I will also miss my classmates, professors and the entire Berkeley community. I will remain in California after school because the past two years flew by so quickly, and I feel like I haven't really explored everything the Golden State has to offer. I am currently fielding a few job offers in the venture capital space, while I continue to angel invest through my syndicate. Lately, I have been very impressed by the quality of deals coming into my pipeline, especially from SaaS, fintech and AI startups. While I will continue to stay connected to the Bay Area and probably split my time between San Francisco and L.A. I look forward to immersing myself into the sprawling tech scene and better weather in Los Angeles," he says.