COUPLES
TV Worlds Collide! Lucy Hale & Skeet Ulrich Spark Romance Rumors As They Are Spotted Kissing During Lunch Date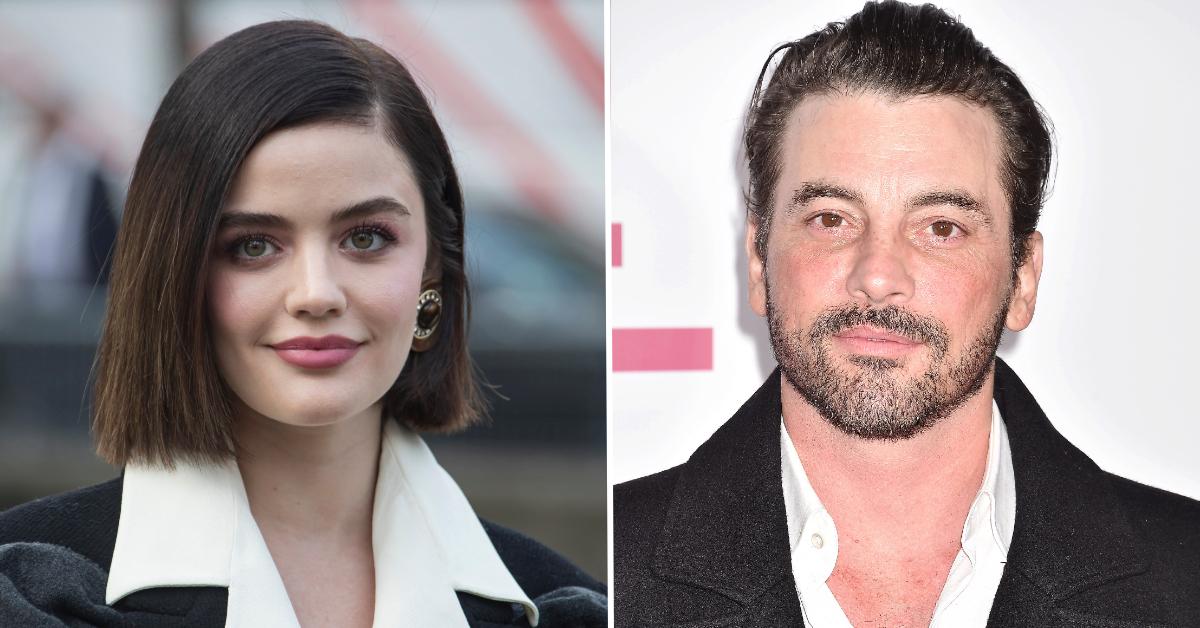 A pretty little secret! Katy Keene alum Lucy Hale and Riverdale star Skeet Ulrich sparked romance rumors on Sunday, February 21, when they were caught kissing during a lunch date.
In new photos, the 31-year-old actress leaned in to kiss the 51-year-old. At one point during their outing, the two held hands and embraced while outside the Sweet Butter Cafe in Sherman Oaks, Calif.
Article continues below advertisement
The duo couldn't stop smiling while out and about and even wrapped their arms around one another while they were walking around. Hale sported a white jacket with jeans, while Ulrich wore a black sweatshirt with jeans.
The Hollywood stars may have crossed paths since Ulrich starred on Riverdale up until season 4, while Hale appeared in the Riverdale spinoff, Katy Keene, last year.
Ulrich — who has been married twice — was previously dating Meghan Blake Irwin, who is much younger than the Scream alum.
Article continues below advertisement
"I'm 28 and my boyfriend is 50," she wrote on Instagram about their age difference. "There is NOTHING wrong or weird about this AT ALL. … If anyone has a problem or has anything to think or say about that than please unfollow us both and go about your OWN lives. LOVE IS LOVE. I hope and wish everyone finds real love in life."
For her part, Hale was linked to Bachelor star Colton Underwood last year, but the reality star denied they were more than friends.
In the meantime, Hale has been keeping busy during quarantine — and has been happy being on her own. "If anything during this time it's taught [me] – because I've done the whole thing basically alone and I used to hate being alone – I feel the only way I'm gonna date someone next is if they make my life better because I'm so happy right now having my own routine," she said.
As for what Hale is looking for in a guy, she said: "I physically do not have a type. I've dated everything cross the board. There's so many insecure men out there and I can't do that. I've dated that. Don't want that."
"I'm not settling for anything less than what I'm looking for," she added. "Because why? Why would I?"
Page Six obtained photos of Hale and Ulrich kissing.