PHOTOS
Muscle Men: Luke Evans Frolics On The Beach In Miami With Brazilian Model Gustavo Naspolini One Month After His Last Breakup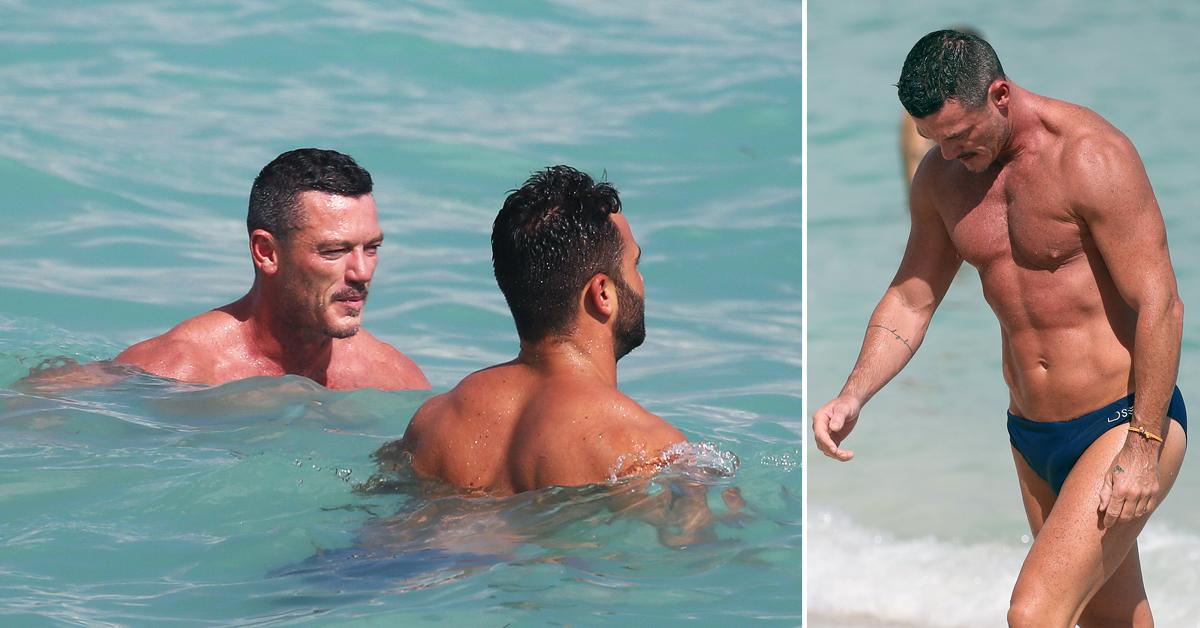 New year, new man!
Luke Evans was spotted frolicking on the beach in Miami this week with an equally buff Brazilian male model named Gustavo Naspolini.
Article continues below advertisement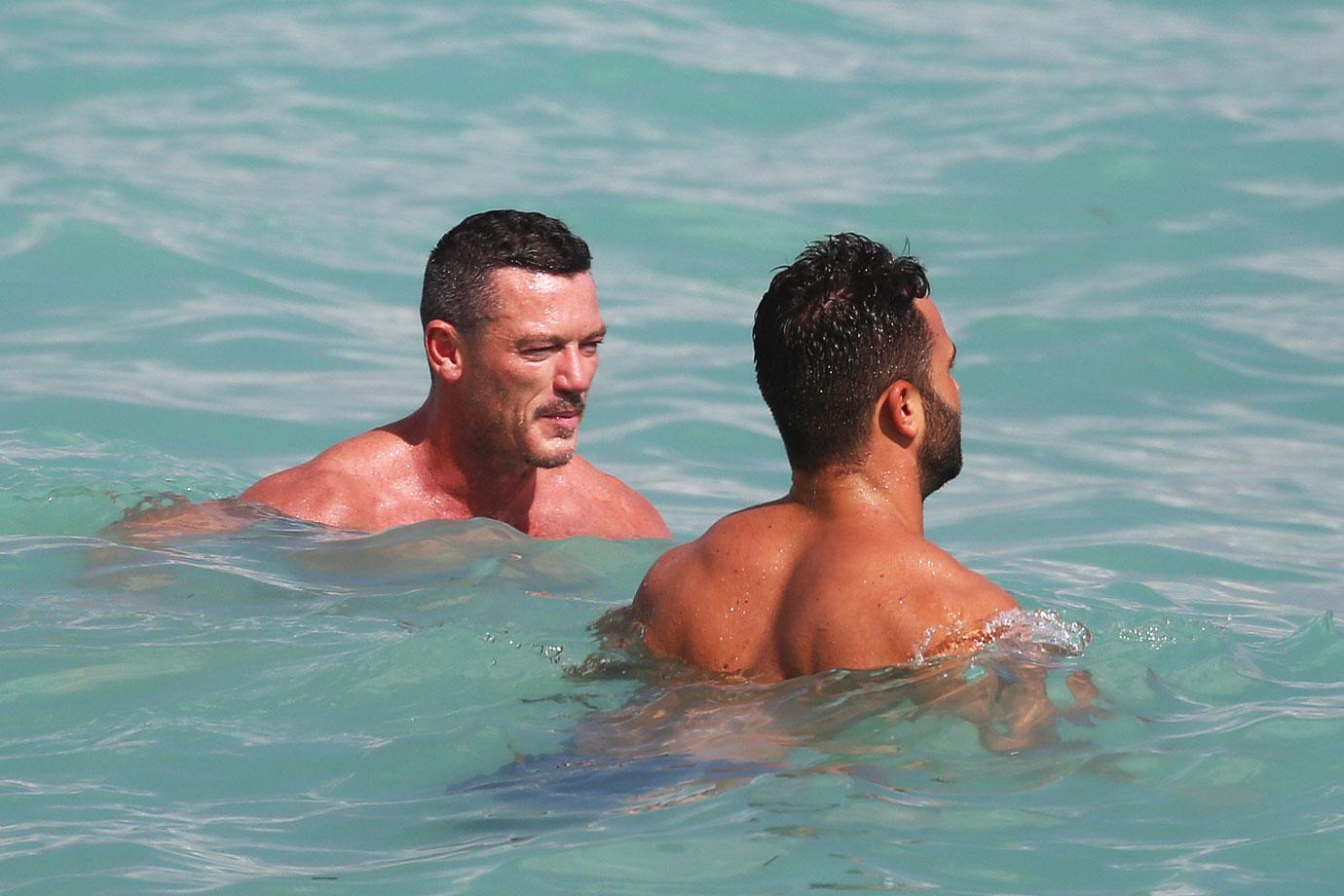 The actor, who portrayed Gaston in Disney's live action film Beauty and the Beast, showed off his chiseled physique wearing a navy blue Speedo. The barely-there swim bottoms put the 41-year-old's bird tattoo on his right thigh on full display. He debuted the new ink on Instagram just last month.
Article continues below advertisement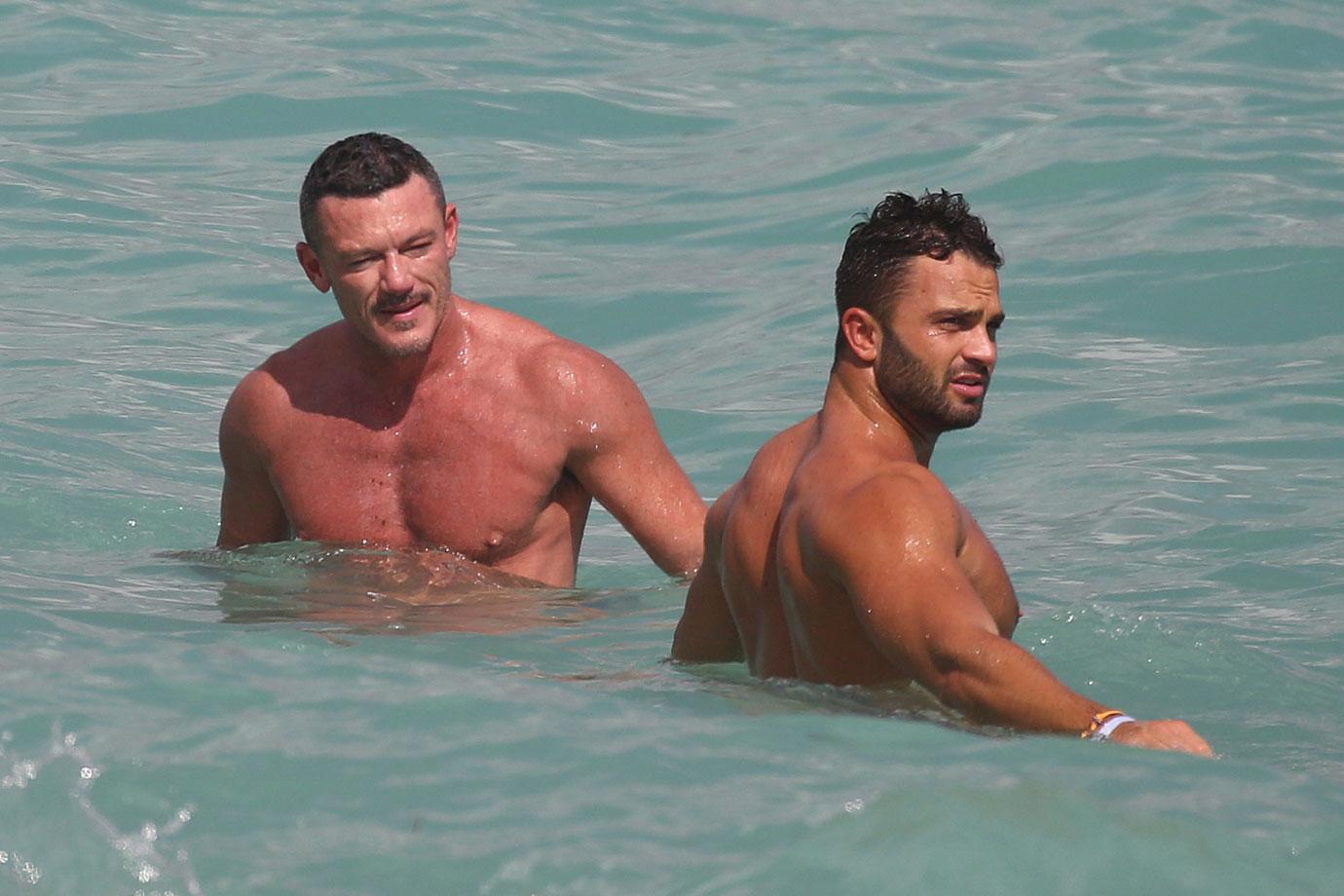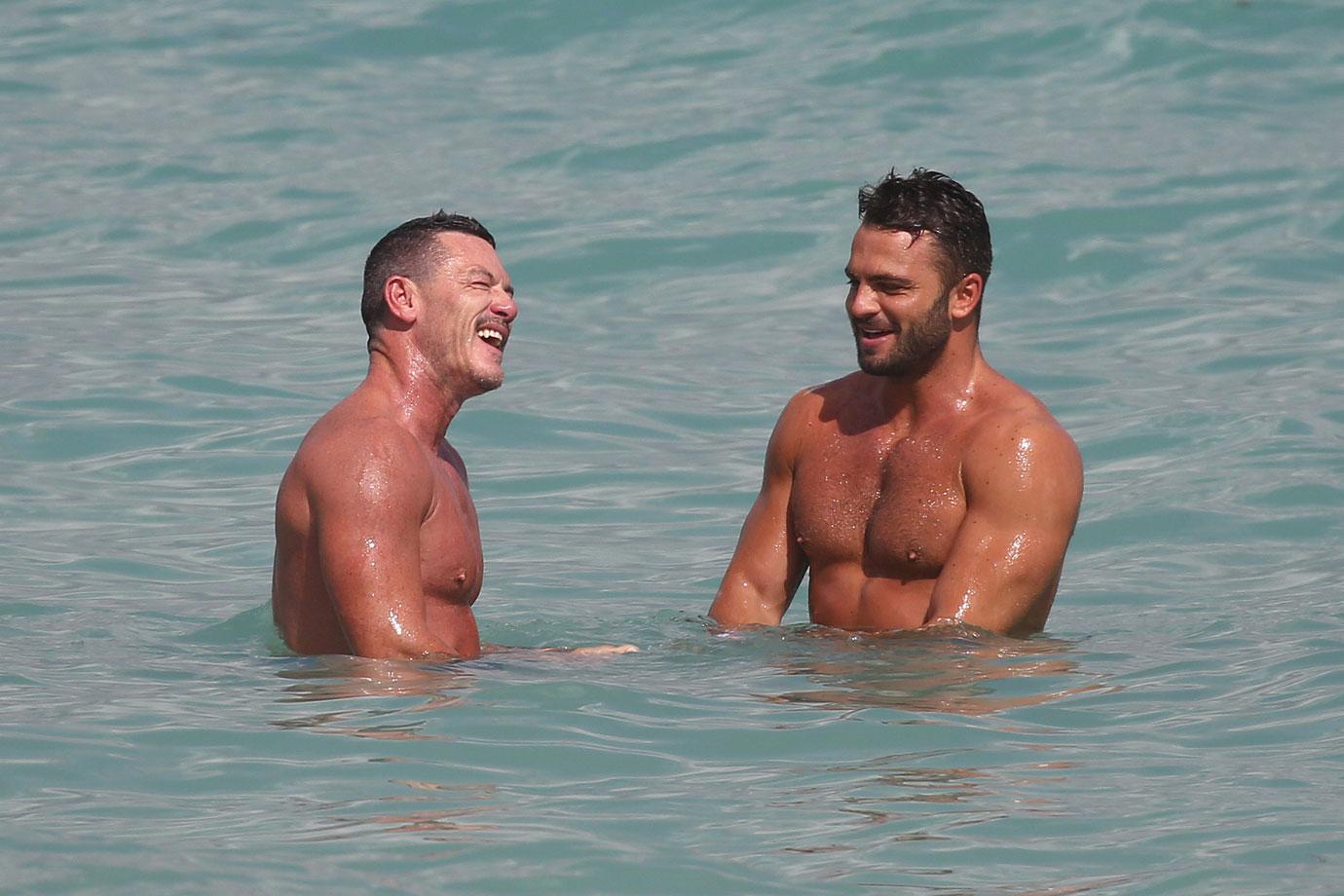 The two hunks seemed to be having a blast, strolling on the sand, splashing around in the ocean together and throwing their heads back laughing. At one point, the 31-year-old could be seen affectionately putting both his hands on Evans' shoulders as they waded in the water together.
Article continues below advertisement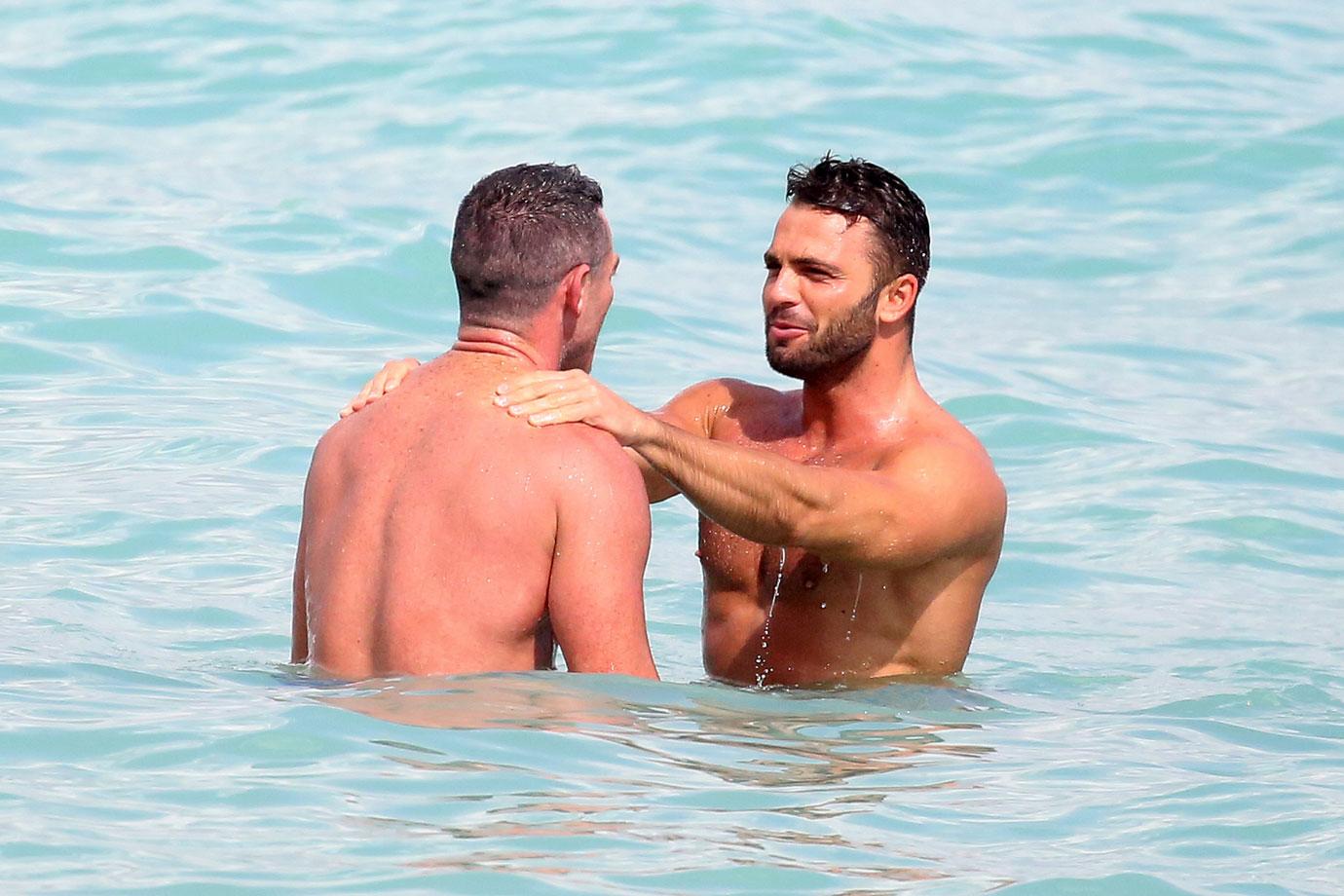 The sexy beach day comes just one month after OK! learned The Hobbit star had called it quits from his boyfriend Rafael Olarra after less than a year together. "It is what it is," Evans said, confirming the news.
He also posted a statement via his Instagram Story about their breakup at the time, admitting: "Relationships are hard, breakups are hard, and nothing is black and white. Love is a complex animal."
Article continues below advertisement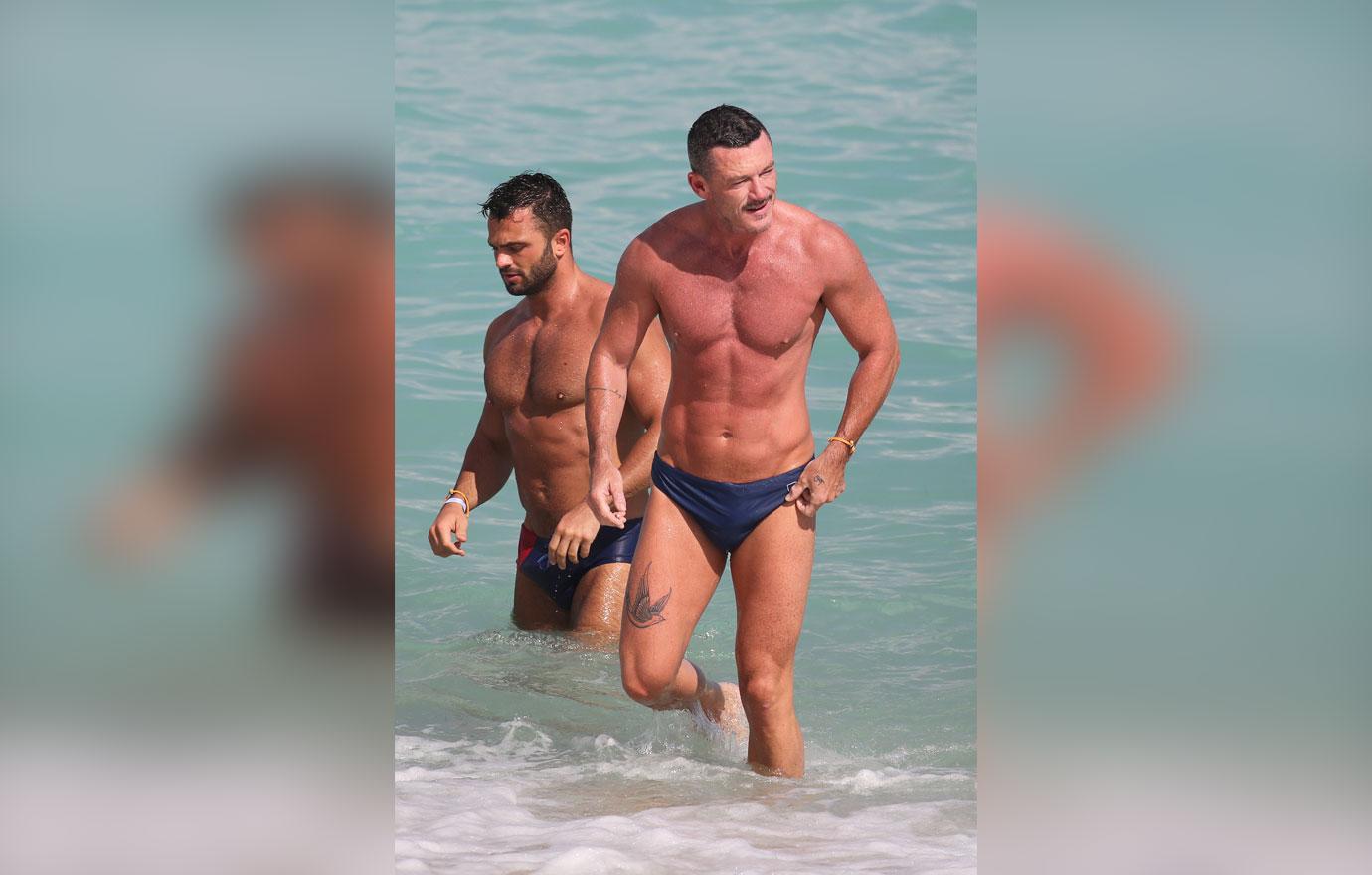 Before confirming their split, there had been speculation about their relationship status for quite some time. The couple unfollowed each other on social media in October 2020, and Evans deleted pictures of the art director from his Instagram.
Evans and Olarra initially went public with their relationship in February 2020, but it's believed they got together during the summer of 2019. At the time, Evans shared a video of the couple on a vacation in Hawaii and wrote: "He loves my welsh humor…. no, honestly!! He does!!"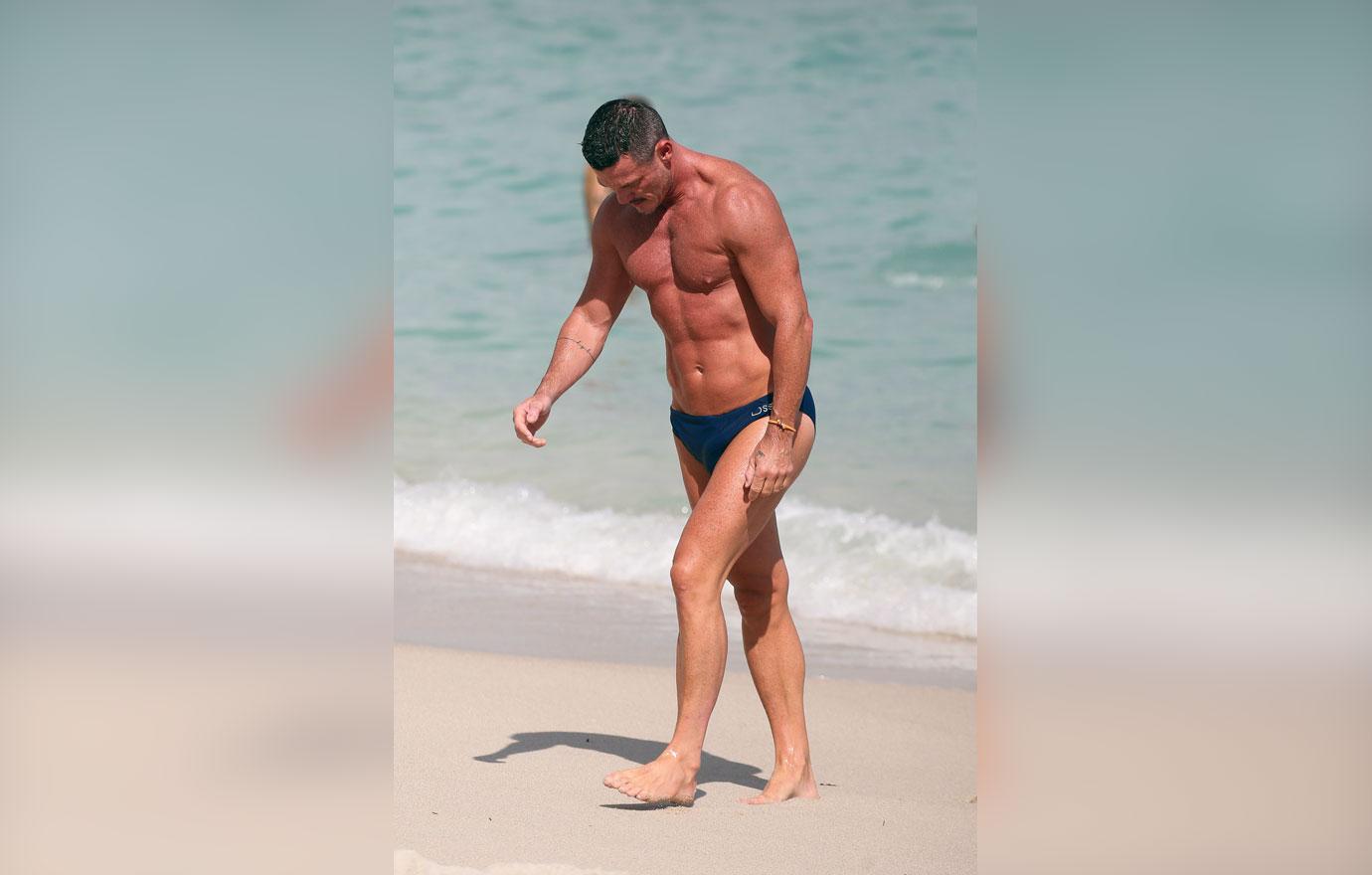 Although The Alienist alum normally keeps his personal life extremely private, the actor has been very open about his sexuality throughout his career. "When people did find out I was gay, there was a lot of stuff written saying I was hiding it, and I wasn't … [being gay] is not a big issue, and it's never going to be a big issue for me," he said in an interview with U.K. publication The Times.