NEWS
Madonna Provocatively Poses In Grammys Outfit As Haters Remain Shocked At Her 'Unrecognizable' Face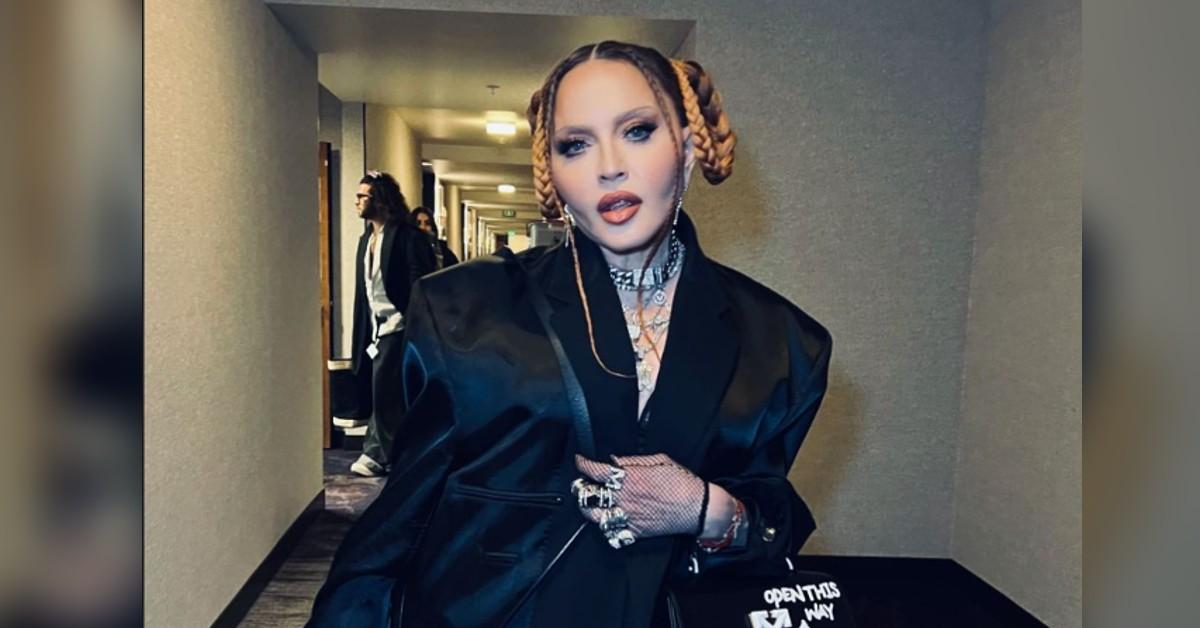 Madonna doesn't care if her haters are "Hung Up" on her "unrecognizable" appearance.
On Monday, February 6, the Queen of Pop took to Instagram to tease her followers with a series of seductive snaps featuring her attention-grabbing Grammys ensemble, which she wore just one night prior.
Article continues below advertisement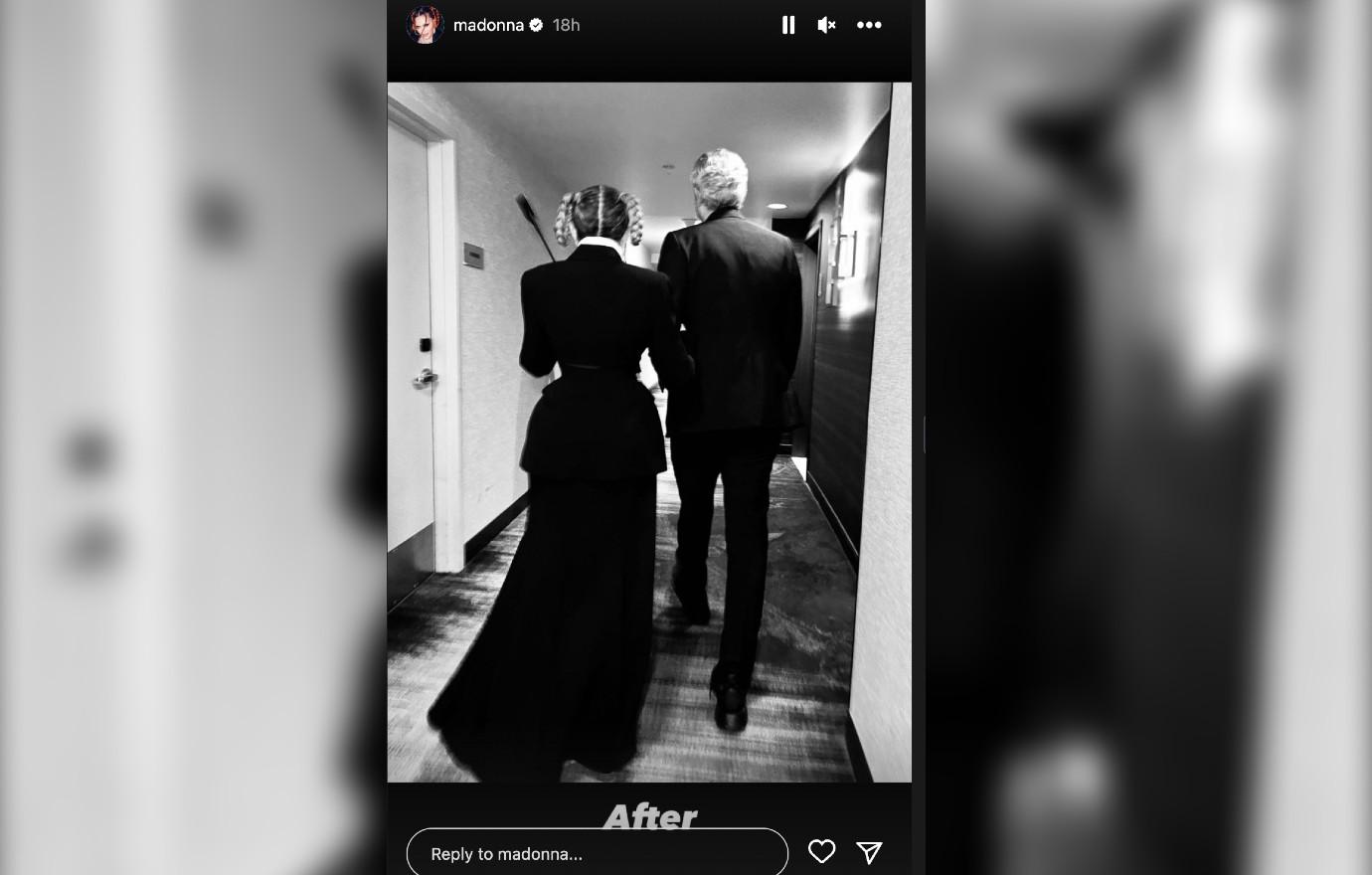 On Sunday, February 5, Madonna stepped onto the stage of the 65th Annual Grammy Awards to present Sam Smith and Kim Petras' performance in androgynous attire.
The look — which featured a whip, fishnet leggings and gloves, a silk floor-length overcoat, a white button up and a black tie — were the least of social media users' concerns, as many were mostly focused on her overly "plastic" features that seemed to stem far from the Madonna that fans once knew.
Article continues below advertisement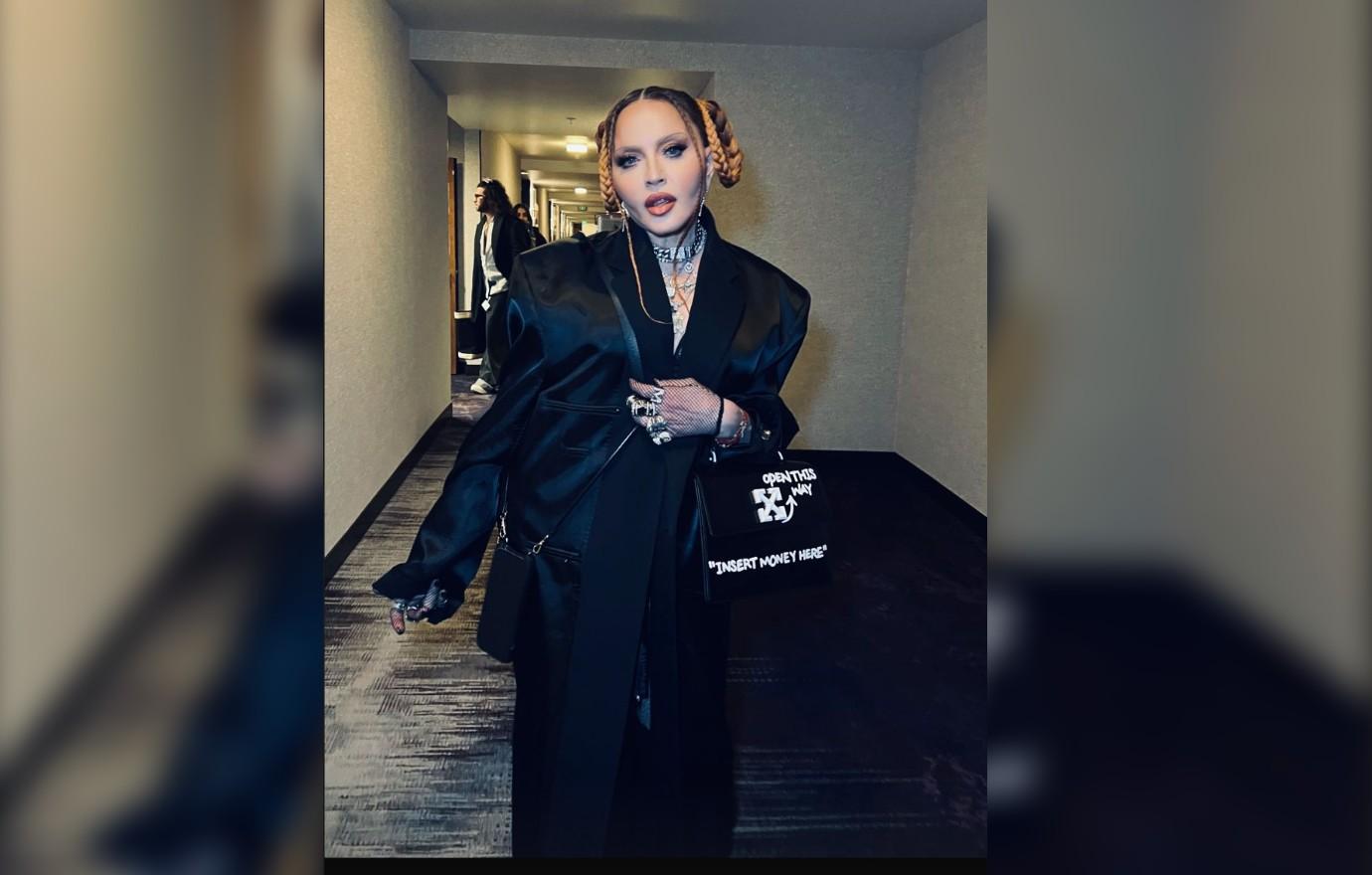 For a Grammys after-party event, the "Material Girl" singer — who kept her hair in two braided buns — freed herself of the tie and collared shirt in an effort to make her sophisticated style a bit more sexy.
During her speech to announce the "Unholy" singers, Madonna slammed haters and thanked "all the troublemakers out there" who have taken a stand against societal norms.
Article continues below advertisement
The "Like a Virgin" vocalist stood up for anyone who has ever been labeled "shocking, scandalous, troublesome, problematic or dangerous" and promised them, "you are definitely onto something" after Petras thanked Madonna "for fighting for LGBTQ rights" earlier in the show.
"I don't think I could be here without Madonna," the "Heart to Break" crooner confessed during her acceptance speech.
After the show, Madonna posted a video to her Instagram account with the caption, "and the Winner is…" as she tapped her whip accessory on her hand and walked toward the camera.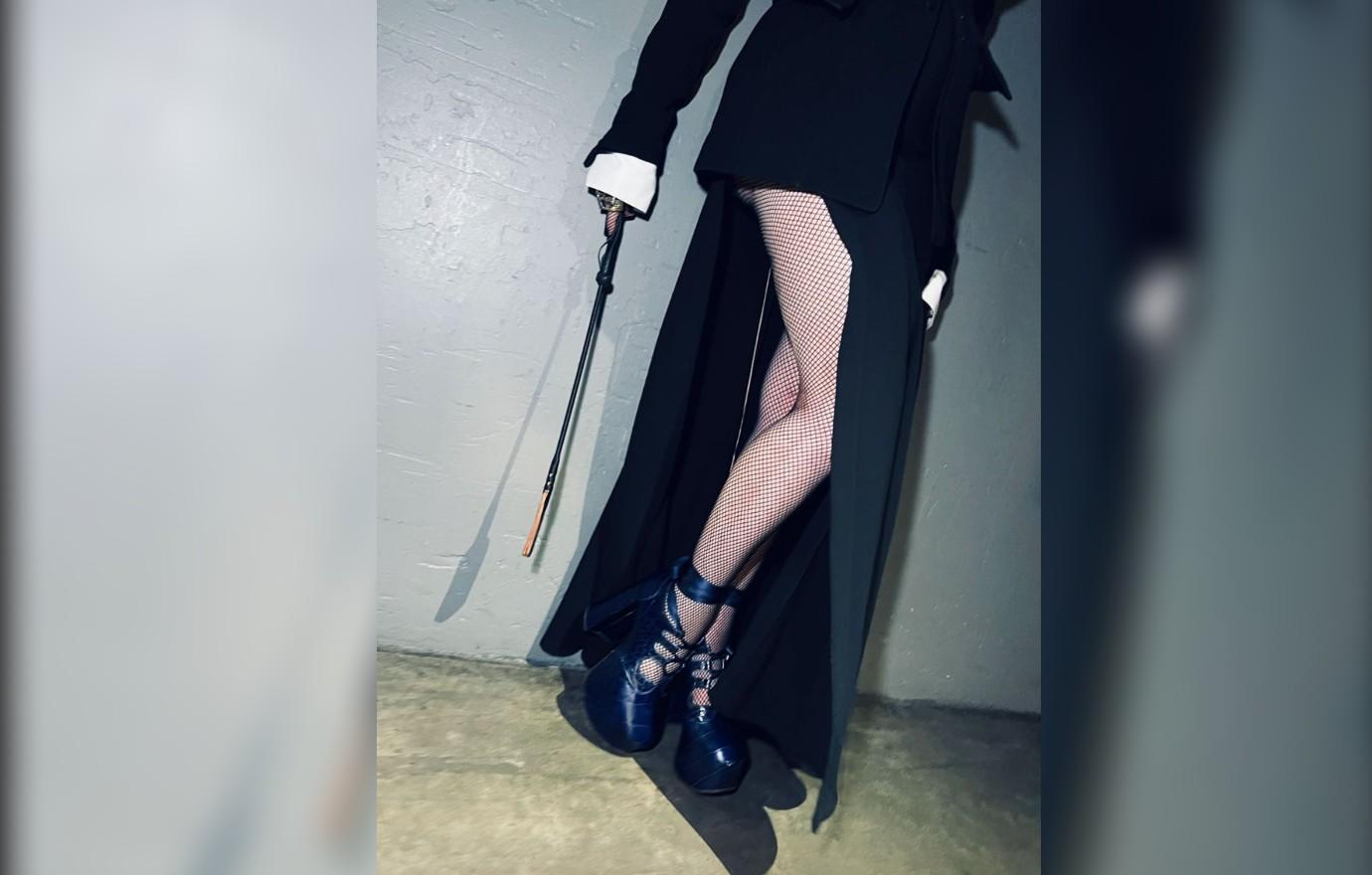 Article continues below advertisement
Petras took to her idol's comments section to express her continuous gratitude toward the Sex coffee table book author, stating, "I am beyond honored! Thank you for everything you have done for the LGBTQ community and thank you for being pure hope and light to so many."
In addition to Petras' kind comments were loads of hateful thoughts on Madonna's ever-changing features.
One user harshly confessed, "I used to hold Madonna in high esteem as someone who was strong and who would go forward and create art and push that art forward. She was an incredible woman and artist. But she has changed in a bad way. She has fallen in on herself and I no longer recognize her as a force. She seems like she needs loved ones to intervene and help her."
"She was an incredible artist; an artist I will always respect (1982-2009). But someone needs to help her before she ruins all she has accomplished. I don't think she even realizes how shocking her appearance is. I used to adore Madonna, but she failed herself and her fans, she's become a person who followed the trends set by losers. She should have aged with dignity, but chose to try and prove something she didn't need to prove," they concluded.